NEW IN CONTINUUM 2021, the BCC+ Overexpose filter simulates the overexposure that occurs when a film camera is stopped.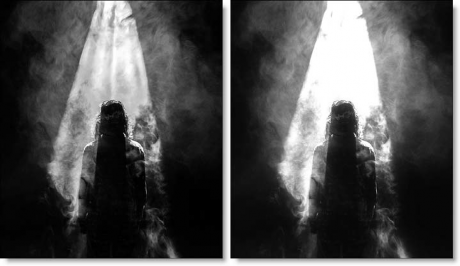 Presets and the FX Editor
To select from a selection of factory installed and user-generated presets, open the FX Editor interface and pick one from the Presets window.
Common Controls
Amount: Controls the amount of overexposure.
Intensity: Sets the intensity of the overexposure.
Blur: Sets the softness of the overexposure.
Working with The Filter
Apply BCC+ Ice Halos from the BCC Lights unit category.
Click the BCC FX Editor button from the Effects and Presets banner. The FX Editor user interface opens and consists of Presets, Parameters and Viewer windows.
Try out some of the presets.
Adjust the Amount, Intensity and Blur controls to achieve the desired effect.
Click the Apply button to return to the host application.
The values of the parameter adjustments in the FX Editor user interface are transferred to your host application.