The BCC+ Denoise ML filter is a machine learning based image denoiser featuring drag and drop ease of use.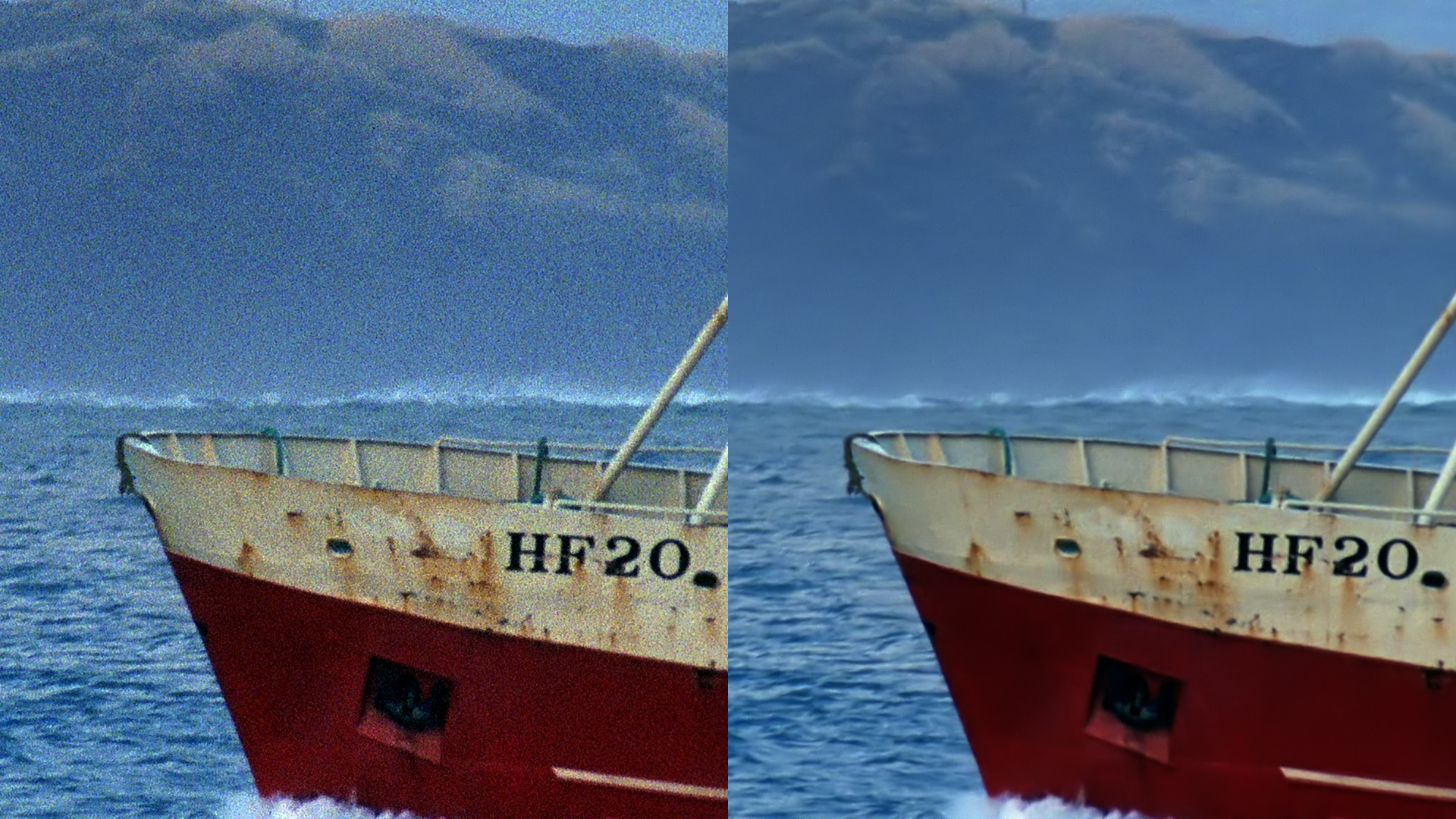 Working with video footage typically includes adding a denoise pass to remove image artefacts, which can be introduced by low quality image sensors, low light shooting and lossy compression codecs. Continuum has always included an option to handle this and with the 2024 release this feature has been placed on steroids with AI and machine learning. The brand new BCC+ Denoise ML filter introduces state of the art machine learning into the Continuum product with a fully automated approach to removing unwanted image artefacts while retaining and even enhancing detail contrast in the image source.
Presets and the FX Editor
The FX Editor provides a convenient way to store and retrieve factory installed and/or user generated filter presets. To select a preset, open the FX Editor interface and pick one from the Presets panel. Click the apply button in the FX Editor to return to the host user interface.
To save a custom preset, click the "Create Custom Preset" icon in the top right corner of the parameter list, next to the filter name, set a name for the new custom preset in the dialog that appears and click done.

Filter Parameters
Mocha Mask: Click to launch the Mocha custom UI
The BCC PixelChooser provides a way for the user to select which pixels in the filtered source are actually going to be affected by the filter, via the generation of image based mattes, gradient mattes and vector shape masks. Mocha planar tracking and vector shape masking options are included in the PixelChooser, which allows for the generation of motion-tracked mask shapes as a hold-back mask.
For more information on the PixelChooser, Click Here.
View: Allows you to select from either the final Output, which displays the combined image and the noise reduction effect, or simply the Noise channel itself.
Model: Allows for the selection of the type of noise the filter will attempt to remove
Compression+Noise 2.1: Removes compression artifacts and digital noise on the footage.
Camera Noise 2.1: Removes noise generated in camera.
Mix with Original: Used to blend the filter effect back with the unfiltered input image.
GPU Rendering: allows for the selection of GPU or CPU software rendering.
Transparent: allows the edge of the result to become transparent.
Repeat: repeats edge pixels to generate opaque pixels along the edge of the result.
Reflect: reflects pixels back into the result to generate opaque pixels along the edge of the result.
Warp: warps edge pixels to generate opaque pixels along the edge of the result.