If you want to take your VFX, image restoration, and composition skills to the next level, having both Boris FX Sapphire and Continuum in your toolkit is a must.
These two plugins offer unique features, making it difficult to choose between them; however, there's no doubt they can complement each other and bring to life the best results for your shots. In this article, I'll compare these two excellent plugins from Boris FX and break down their features and differences, hopefully helping you decide which one is right for you.
Let's dive in!
Sapphire and Continuum Quick Comparison Guide
Key Features
Sapphire
Continuum
Highlights
Over 270 effects and 3000+ presets, effects and transitions builder, Mocha integration, Photoshop plugin.
Over 300+ effects, 40+ transitions, and 5000+ preset, Beat Reactor, Particle Illusion, and Mocha integration, available as individual units and Premium filters.
Effects Units
Adjust, Blur and Sharpen, Distort, Lighting, Render, Stylize, Time and Transitions.
3D Objects, Art Looks, Blur, Color Tone, Film Style, Grads and Tints, Image Restoration, Key and Blend, Particles, Textures, Transitions, VR, and more.
User Interface
Node-based interface.
Clean and intuitive interface.
Hosts
Adobe After Effects and Premiere Pro, Nuke, Autodesk Flame, Avid Media Composer, DaVinci Resolve, and VEGAS Pro.
Adobe After Effects and Premiere Pro, DaVinci Resolve, Avid Media Composer, Nuke, VEGAS Pro, and Final Cut Pro (Units).
Price
Single host $62 monthly, $495 annually, and $1,695 perpetual license. Multi-host $112 monthly, $895 annually, and $2,795 perpetual license.
Multi-host $87 monthly subscription, $695 annual subscription, and $1995 the perpetual license.
Different prices for each single host.
Best Suited for
Special Effects, motion graphics, crafting your custom transitions and effects.
Image Restoration, keying, rotoscoping, motion graphics, color grading, and color correction.
Sapphire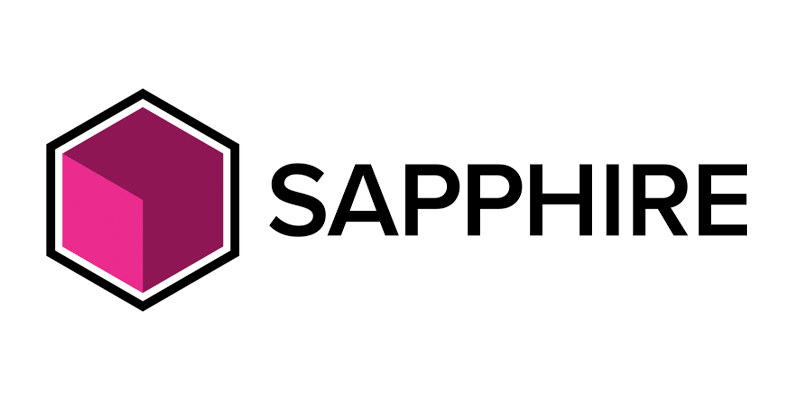 Sapphire is an award-winning suite of visual effects plugins for video editing software and supported OFX hosts. With Sapphire VFX plugins, you can create breathtaking visuals that are impossible to recreate using your host's native effects. Sapphire includes over 270 effects and 3000+ presets to use and edit, plus a powerful builder to create your effects and transitions.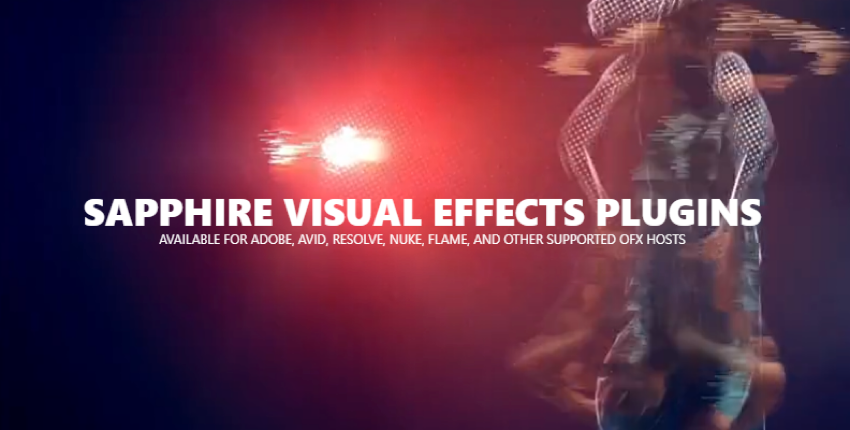 Main Features

Unique Sapphire Effects

Simulate a lens flare or a shot through a prism, add natural lighting effects, a dreamy glow with UltraGlow, or an aesthetic look to your videos with UltraGrain. Sapphire is also well known for its transitions, such as wipes, film rolls, and dissolves. ColorFuse is a feature introduced in Sapphire 2022 that allows you to create a cinematic look by combining up to three LUTs, further expanding the visual palette of this incredible tool.

Sapphire's Presets

Post-production can be daunting, especially the first time you're working on a big or visually ambitious project. With the help of Sapphire, you can dive right in and start creating amazing visual effects with ease. Thanks to an impressive collection of over 3000 presets, Sapphire gives you a vast array of options to choose from, making it simpler to find the perfect look for your film.

And the best part? With each new release, Sapphire continues to grow its library of presets, ensuring that you always have access to the latest and greatest tools to take your work to the next level.

Sapphire's Effect and Transition Builder

You can create anything you imagine with Sapphire's Builder. Create mind-blowing and complex effects and transitions by combining multiple elements from Sapphire, changing their parameters and settings to interact with each other and use them across various platforms.

Sapphire for Photoshop

Every license of Sapphire 2022 or above includes a copy of the plugin specifically designed for Photoshop. With Sapphire for Photoshop, you can take your effects to the next level and create exceptional style frames and motion graphics.

With access to more than 270 unique Sapphire effects, your workflow will never be the same. From color grading to adding dynamic animations and transitions, Sapphire for Photoshop has got you covered.

Mocha Masking and Tracking Integration

Track all your VFX with Mocha's planar tracking. Forget about keyframing and track smarter with Mocha. Every Sapphire effect features Mocha tracking to control the behavior of your glow, lens flare, and VFX.

Plans and Subscriptions

Sapphire has multiple plans and payment options to make its tools accessible to anyone. You can get a single-host or multi-host license: the single-host monthly subscription is $62, the annual subscription is $495 (around $42 monthly), and the perpetual license is $1,695.

The multi-host plans are $112 monthly, $895 annually (around $75 monthly), and $2,795 for the perpetual license.

Pros:

More than 270 effects and 3000 presets.
Integration with Mocha planar tracking.
Support for most video editing software in the market.
Multi-GPU support.
Apple M1 native support.
Training is available on the Boris FX website.
Available for macOS, Windows, and Linux.

Cons:

Perpetual license only includes 12 months of free upgrades.
No Final Cut Pro support.
Continuum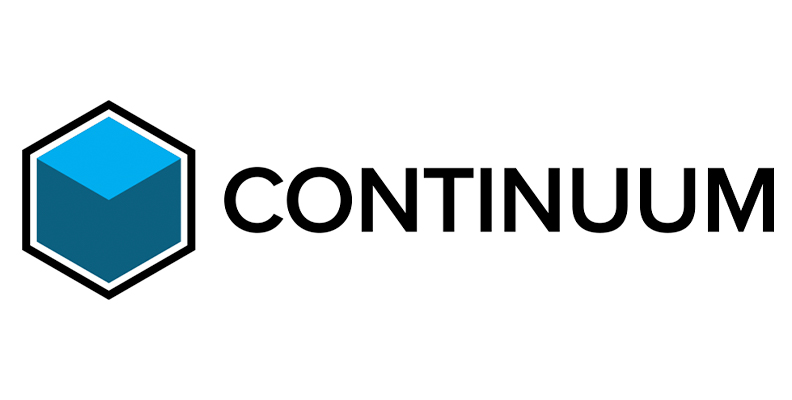 Continuum is an essential tool for content creators and filmmakers. It comes packed with more than 300 effects, over 40 transitions, and over 5,000 presets but gives you the flexibility to get individual units and filters for a reduced cost. The latest release of Continuum also features Particle Illusion and Beat Reactor integration.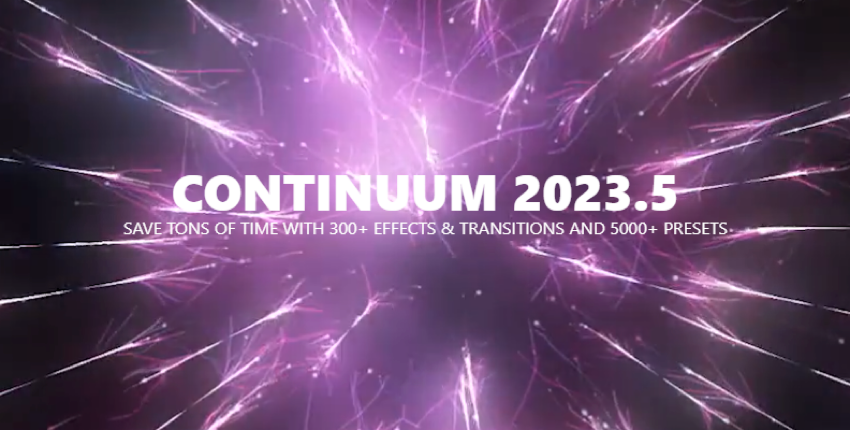 Main Features

Effects and Presets

With Boris FX Continuum Complete, you'll have a plethora of creative tools with several effects and presets at your disposal. Continuum has a solution for all visual effects. Need to add 3D texts? BCC Title Studio will satisfy all your creative needs. Add blurs, lights, and particles, expand your keying abilities, experiment with color, gradients, and tints, and get new presets with each release.

Mocha Tracking Integration

One of the most remarkable features of Sapphire is its seamless integration with Mocha, the award-winning planar tracking tool. With just a simple click, you can launch Mocha and take advantage of its powerful masking and tracking capabilities.

By using the Mocha interface, you can easily create masks and track your effects with incredible precision, and then use the tracking data on your favorite host. This integration allows you to work more efficiently and effectively, saving you precious time and effort.

Particle Illusion Integration

Take a step further to create motion graphics and 3D Titles with the new Particle Illusion feature in Continuum to add emitters to generate and control sparks, smoke, fire, water, rain, and more.

Beat Reactor

Beat Reactor is one of the latest additions in Continuum 2023.5. It allows you to use audio to drive how the properties react under a given effect. With this tool, you can animate effects such as glitches, glows, and flickers with your audio to immerse the viewers in the story of your videos and films.

Individual Units and Premium filters

With Continuum, you can get Unit packs and individual Premium filters for your hosts. One of the bundles that Continuum offers is FCP Units. Choose the full suite for Final Cut Pro or pick among four collections: Beauty Essential Unit, Stylize Unit, Color Essentials Unit, and Transitions Unit. If that's not enough, you can also grab the BCC+ Looks for free!

Plans and Subscriptions

Continuum offers different prices for each host. The multi-host monthly subscription is $87, the annual subscription is $695, and the perpetual license is $1995.

Pros:

Over 300 effects, 40+ transitions, and 5000+ presets.
Mocha, Particle Illusion, and Beat Reactor integration.
Affordable unit packs.
Available for Final Cut Pro.
Training is available at the Boris FX website.
Free BCC+ Looks for Final Cut Pro.
Fully GPU-accelerated and Apple M1 support.

Cons:

No Linux support.
Only 12 months of free upgrades with perpetual license.
Sapphire VS Continuum: Which One to Use?
Sapphire is suitable for:

VFX artists who want to add visual and special effects.
Adding artistic and cinematic looks with LUTs.
Crafting unique effects and transitions with Sapphire's builder.

Continuum is suitable for:

Editor and graphic designers who want to spice up their scenes with film grain, particles, transitions, and drive effects with audio.
Image restoration.
Keying and rotoscoping.
Color grading.
Final Words
Continuum and Sapphire are crucial tools that can elevate the cinematic effect of your work, and the best would be to have both in your toolbox.
Continuum's pricing flexibility will allow you to start with only the units you need, while Sapphire's builder provides endless possibilities for creating professional visual effects. Whether you choose Continuum to create the stunning effect you need or add some flair to your videos with Sapphire, rest assured you'll get one of the best plugins in the market.
Get your free trial for Sapphire and Continuum today and try their unique features yourself!