Please take advantage of these free extras for Mocha users. For more scripts and tools, check out: mochaImport+ for both After Effects and NUKE.


For After Effects Users
Shape to Layers
By www.crgreen.com, this script allows you to unpack masks from a layer and stack them on new layers.
Redefinery Scripts
By www.redefinery.com, this script pack includes Masks to Shapes, Shapes to Masks, parallax nulls, average tracks, and a lot of other useful scripts.



For NUKE Users
Send to Mocha
This python script allows you to "send footage" from NUKE to mocha Pro 4.x with the click of a button.
Download the Send to Mocha file.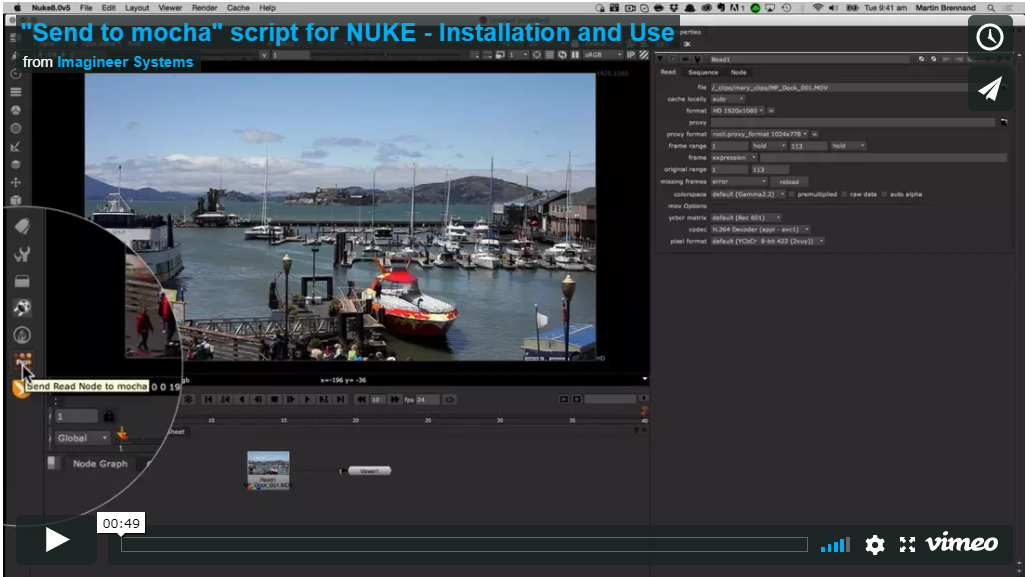 Installation:
Please read the README.txt in the zip file for installation instructions and the path to copy to your Nuke init.py script.
When you run Nuke with this script you should see a mocha icon in the lefthand panel. To run the script:
Select a read node in Nuke
Click the mocha icon
If Nuke asks you for the path to your mocha executable, browse to it (this will only be required once and then will be saved to /mocha/mochapath.txt)
The script should then load mocha with the footage.
While this should work on your machine, we can't guarantee that it will work with everyone's version of python. Please contact support if you have any questions.