Following the immense popularity of TikTok and Instagram Reels as short-form video content, it was just a matter of time before YouTube released its type of short-form vertical video to compete with other social media platforms.
YouTube released YouTube Shorts in 2021, which quickly became one of the most beloved features of the platform. But what are YouTube Shorts, and how do you upload the best resolution and aspect ratio for vertical content?

In this article, you'll learn the ideal YouTube Short aspect ratio and whether it's possible to create square videos. Also, we'll dive into common aspect ratios and what differentiates YouTube Shorts from other short-form video platforms.
Let's dive in!
What are YouTube Shorts?
If you have used TikTok or Instagram Reels before, you'll already be familiar with YouTube Shorts. The premise is the same: YouTube creators upload a short form vertical video that users can scroll endlessly. YouTube Shorts videos can be in line with other long-form video content, or work to attract more followers and show a different creative side of the creator.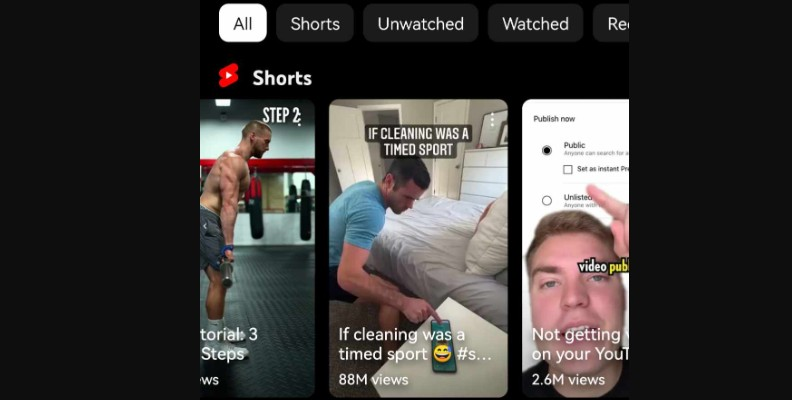 YouTube Shorts allows users to add music from the YouTube library, on-screen captions, and other editing features, as well as respond to a comment with video clips.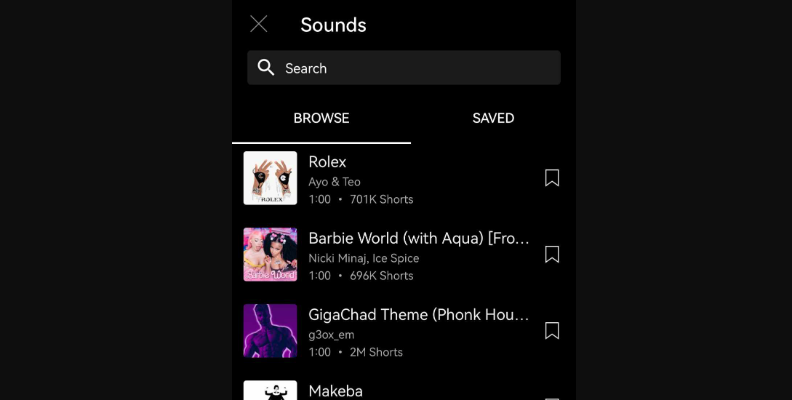 Besides creating original, appealing, and engaging content for YouTube Shorts, here are the three factors that will help you create outstanding YouTube Shorts: the length of the video clips, the resolution, and the aspect ratio.
YouTube Shorts have a standard length duration of 60 seconds. Whether a compilation of a few 15-second clips or a single long video, it must be below 60 seconds in length. The resolution should be 1920 pixels by 1080 pixels in a vertical format.
What is the Aspect Ratio of a YouTube Short?
Before I dive into technical jargon about the YouTube Shorts aspect ratio, let's briefly review what aspect ratio actually is.
What is the Aspect Ratio?
The proportional relationship of a video's width to height is known as its aspect ratio and defines the shape of your video clips. You can find it expressed as a formula like 1:1, 4:3, and 16:9. Each number refers to the width and height of the video.
Since YouTube Shorts is a platform for vertical videos, you need an aspect ratio with a vertical orientation. The most common vertical aspect ratio used on social media platforms is 9:16 with 1080 pixels by 1920 pixels resolution.
Recording vertical videos directly from your mobile phone would be the best way to comply with the aspect ratio requirements for YouTube Shorts. For cameras, you can use a 16:9 aspect ratio and video editing software to rotate the video from 16:9 to a 9:16 aspect ratio.
Main Differences between YouTube Shorts and Other Short-form Video Platforms
Though YouTube Shorts might look similar to other short-form video platforms, YouTube Shorts offers unique features that can make it more appealing than others for creatives. Here are the main differences that YouTube Shorts offers.
More Tools for YouTube Creators

You don't have to use external apps to create vertical short videos if you're a YouTube creator. The YouTube app allows you to create YouTube Shorts from scratch, record, add audio, sounds, and effects, or upload prerecorded video clips to edit on the app.

Reuse a Full-Length Video

As a content creator, you can create YouTube Shorts from existing YouTube videos on the platform. Make snippets from your most popular video and upload them as YouTube Shorts to promote them and attract more people to your channel. You can also create teasers for upcoming longer videos to keep your YouTube channel active between uploads.

Keep Users on the Platform

I've seen many content creators use TikTok, Instagram Reels, and similar platforms to promote their YouTube content on these platforms to make it more attractive to a younger audience. However, with YouTube Shorts, you're not taking the users out of the platform.

Since users are already scrolling on the YouTube app or website, they can visit your channel if they like one of your YouTube Shorts. From there, they can watch your YouTube Shorts or long-form videos.

Reach a Wider Audience

It's well known that TikTok users are mostly Gen Z or younger generations, while on YouTube, the ages range from 18 to 44. This makes YouTube Shorts an excellent option to target audiences on a broader spectrum and gain more subscribers.

Watch on Multiple Devices

The YouTube mobile app is available for many devices, such as tablets, mobile phones, computers, Chromebooks, and even televisions. You can watch YouTube Shorts from all these devices using the app.

YouTube's Status

YouTube is the go-to platform for most people who watch videos online globally. Therefore, being on YouTube is a valid option, regardless of whether you share long or short-form video content or both. This video-sharing platform is not going anywhere, and you can trust it will only keep growing even as other platforms emerge with new features.
Ideal YouTube Shorts Aspect Ratio
I've talked about how YouTube Shorts must be in a vertical format with a 1080 by 1920 resolution. This format and resolution will cover the entire mobile screen without black bars on the top, bottom, or sides. It makes the video more visually appealing to the audience.
To ensure your uploaded video clips appear on the YouTube Shorts feed, you must use the ideal aspect ratio, 9:16. All videos you upload with this aspect ratio will classify as Shorts on the YouTube platform and be added to the users' queue according to YouTube's algorithm.
Always choose the 9:16 aspect ratio when recording from a mobile device or inside your video editor settings. If you have trouble setting an aspect ratio from your mobile camera, the best would be to record the YouTube short directly from the YouTube mobile app.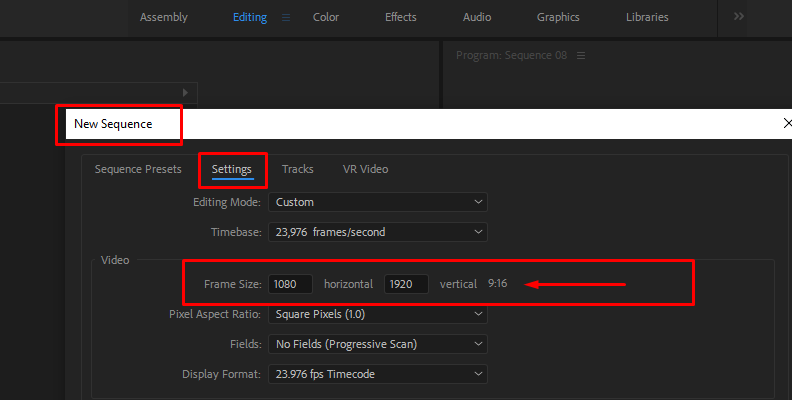 Can We Create Square YouTube Short Videos?
A question that always comes up about YouTube Shorts is about square videos. At first, many social media platforms, like Facebook, Vine, Twitter, and Instagram (before launching Reels), used square videos as a standard.
If you upload a square video, YouTube will recognize it as a YouTube Shorts video and put it in the Shorts category. The aspect ratio of a square video is 1:1, meaning it is equal in width and height and has a resolution of 1080 by 1080 pixels. So, you can reuse other videos you shot for your social media platforms and upload them as Shorts on YouTube.
Pros and Cons of Square YouTube Shorts
The downside of creating YouTube Shorts videos in a square format is that YouTube will add black bars on the top and bottom of the screen to fill the missing height. But that's not always a downside, as in this way, you'll have space to add captions without covering parts of your video and more visibility for the video's title, description, hashtags, and the name of your channel.
Final Words
For every video project, you must always consider aspect ratios. Each project and video platform has its unique requirements, and YouTube Shorts, like other vertical short-form video platforms, use the 9:16 aspect ratio. Keep it in mind when you record a YouTube video or any short-form content!
Upload YouTube Shorts using the YouTube app to create Shorts with the ideal aspect ratio and YouTube Shorts resolutions of 1080 pixels by 1920 pixels.
Though YouTube allows you to create square YouTube Shorts, it's still recommended to create Shorts with a 9:16 aspect ratio to keep with the standard and ensure your videos will look good on mobile devices. However, use whichever format will engage more with your new audience.
Finally, focus on the video content more than its format. Creating a video with the perfect YouTube Shorts dimensions will only matter if it's appealing to your existing and new potential audience.
Good luck!