Do you want to bring your family's old black-and-white videos back to life? Turning your black-and-white video into modern colorized footage will bring happy tears to everyone who watches them. It will be like seeing them with brand-new eyes.
Today you can find many AI colorization tools that use deep learning algorithms and machine learning technology that colorize videos, providing fast and accurate results that can bring back cherished memories in color.
In today's article, you'll learn how to colorize black-and-white videos using the cutting-edge digital technologies provided by Boris FX plug-ins and other high-quality effects. Additionally, we'll look at some tools to colorize photos and videos using an AI model, like Pixbim Video Colorize AI, to improve your workflow and create modern-looking videos.
Let's dive in!
How to Colorize Black and White Videos
Colorizing videos and photos is not something new: image colorizing and restoration processes have existed since the dawn of filmmaking. In the early day, colorizing a black-and-white video was done manually: the technique was called hand colorization, and the artist would brush paint on black-and-white films directly. Movies such as The Miracle (1912) and The Kingdom of the Fairies were colorized using the hand colorization technique, and it was used in the 60s and 70s to colorize cartoons like Betty Boop, Looney Tunes, and Popeye.
As always, technological advancements made colorizing videos easier and simpler over time. A method that is still used these days consists of digitally painting the image with different layers of colors until the entire film is colorized. In the early days of digital editing, the video editor needed to paint each image frame by frame on a video or photo editor and then export the images as a video. Eventually, developers created color filters that automatically analyze the picture and add color based on machine learning technology.
Today, you can use any professional video editor to colorize your video, and while the steps can vary depending on the software you're using, their workflow is relatively similar.
Next, we'll look into basic digital colorization, a combination of manual coloring, and other tools to simplify and streamline the process.
Step 1. Import Video Footage and Enhance Video

Upload your video footage to your video editor, such as Premiere Pro, Sony Vegas, and DaVinci Resolve. Working with a medium to high-quality original video is recommended so the final colorized video will still look professional and detailed.

You can use a powered AI video enhancer to refine your video quality. You can try many editing programs, like HitPaw or AVCLabs Video Enhancer AI, or online video enhancer tools, such as TensorPix or Cutout Pro.

Step 2. Add Layers

The secret to digital colorization is using multiple layers above the original video to use color correction separately and add it to a specific frame in your black-and-white video footage. Create as many layers as you need. You can start separating objects like backgrounds, subjects, clothes, etc.

Try to label each layer to make it easy to identify and select the layers once you start coloring.

Step 3. Colorize Videos

This is the step where things get more complicated, so get ready to spend a few hours manually painting each object and person in the video, frame by frame. You can use your native video editor's color grade, color correction, color tools, or external plug-ins and filters to colorize your video frames manually.

Since you're working with video, you will need to rotoscope and motion track some objects to target the movement of the subjects and be more consistent with the colorization of each frame. Most video editing software has a tracking motion feature, so take some time to learn the basics of motion tracking for your specific software.

Colorizing a video is easier said than done with this method and can be daunting for a beginner. However, by using multiple layers with color filters, you might achieve striking results.

Bonus Tip to Colorize Videos

You can use an AI tool to jump-start the colorizing process for your black and white videos, such as Pixbim Video Colorize AI, or online tools to upload your video and automatically colorize it using AI technology. Later on, you can fine-tune the color with your favorite video editor following the previous steps.

Pixbim Video Colorize AI is an excellent solution for colorizing your black-and-white videos quickly and efficiently. The resulting colorized video might not look as detailed and professional as a black-and-white video colorized manually. Still, AI video colorizers are a valid option if you want to get things done fast, and Pixbim Video Colorize AI is undoubtedly one of the best AI-colored output video providers.
How to Colorize a Black and White Video with Boris FX
As I mentioned, the key to colorization is to use intelligent and precise layer masking, then apply color correction tools and track motion to target all objects and subjects in your video. Boris FX premium tools like Mocha Pro can help you track more effectively and apply color correction filters on your preferred video editor.
Mocha Pro is a world-renowned tool for planar motion tracking, rotoscoping, object removal, image stabilization, and PowerMesh organic warp tracking.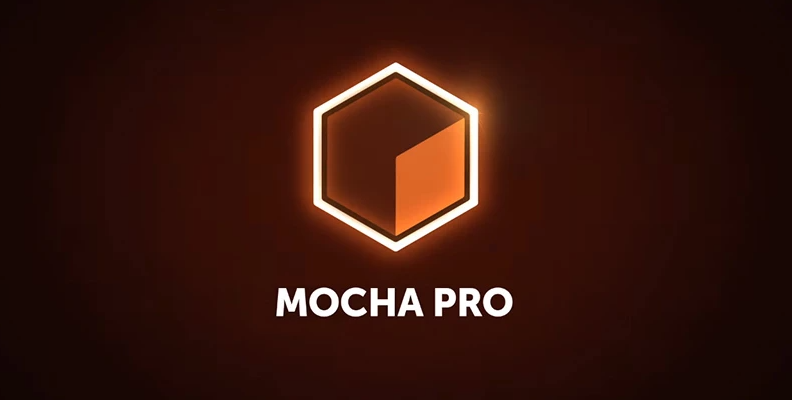 Combining Mocha Pro with color correction Boris FX plug-ins such as Continuum BCC Colorize and BCC Color Correction or Sapphire ColorFuse will complement your workflow and make colorization easier and faster than ever.
Step 1. Set Up Your Black-and-White Video Project

Import your black-and-white video to the video editor of your choice and set it up in the timeline to create a sequence. Again, try to work with a good-quality video to ensure the best results after colorization. This may be difficult with some old videos, but you can use AI tools like AVCLabs Video Enhancer AI, Pixbim Video Colorize AI, or TensorPix to help you with that.

Step 2. Motion Track with Mocha Pro

Using masks will help you isolate areas and objects from your videos to add color. Mocha Pro makes tracking and creating complex masks easier, saving time by avoiding unnecessary manual rotoscoping or motion tracking. You can use Mocha Pro as a standalone version or a plug-in in your video editor and export or paste Mocha masks directly to your video editor. We'll be using Premiere Pro for our example.

irst, search for the Mocha Pro effect from your plug-ins and effects library.

Drag and drop Mocha Pro to your video in the timeline.

From your effects settings, launch Mocha Pro to open Mocha's interface. It will automatically read from your current timeline and bring your video to Mocha Pro.

Draw masks and track with Mocha Pro. You can adjust keyframes to have perfect tracking of the objects.

Export your mask or select copy to clipboard and paste them as mask layers in After Effects, Premiere Pro, Sony Vegas, or any other program.

Save and exit the Mocha project.

Even though Mocha Pro streamlines the motion tracking, it still takes some time to accurately track everything in the video, especially if there are a lot of elements in every frame. Mocha Pro might have a learning curve, but you'll start tracking much faster as soon as you understand how it works.

Step 3. Colorize Black and White Videos with Boris FX Continuum

Now you can start doing basic color correction with Boris FX plug-ins BCC Color Correction, and the BCC Colorize effect is a good start. Remember, you can layer multiple effects.

Search for Boris FX plug-ins in your effects library.

Drag the effect to a layer.

Adjust the settings from the plug-in.

Step 4. Add Color Grade with ColorFuse

Sapphire's ColorFuse is a plug-in to achieve instant color grading in your videos by choosing from the 50 included presets or combining up to three LUTs. Its setup is as simple as applying the effect and choosing a filter.

Search for ColorFuse in your effects library.

Drag and drop S_ColorFuse to the top layer to apply the effect to the entire video.

Select a preset to add a cinematic color grade effect.

Bonus Tip to Colorize Videos

If color customization and details are not important, you can further simplify the process by using AI video colorizer tools such as Pixbim Video Colorize AI to enhance your black-and-white videos.

Once you have your black-and-white video colorized by an AI tool, you can apply Sapphire ColorFuse to fine-tune the image and create more realistic colors. Pixbim Video Colorize AI will help you save time throughout the colorization process, and Sapphire ColorFuse will upgrade the quality of your colorized video.
5 Best Tools to Colorize Black and White Photos
Although the methods we just saw can be tiresome, the control you have over the final output video is magnificent. However, there are also many quick solutions that, even if they're less customizable than manually coloring black-and-white videos, provide a decent result.
Here are the five best tools to colorize your black-and-white photos.
Final Thoughts
Colorizing a black-and-white video can be a simple and quick process but also long and thorough. It all comes down to the results you want to achieve.
For quick coloring, you should use AI tools to colorize black-and-white videos online. It will only take a few minutes, and the results will be enough to add good-quality color to your old black-and-white videos and photos.
For a quick solution with more customization without spending time adjusting settings and manually coloring each frame, colorizing videos with Pixbim Video Colorize AI and similar AI video colorizers should be the right choice for you, as it will offer a more detailed colorizing method and the ability to process multiple black and white photos simultaneously.
But if you're looking for the optimal result and want to adjust every color to your liking manually, then you're up for a challenging but worthwhile endeavor. With Boris FX filters, you can make this process more fluid with Mocha Pro, spending less time tracking and focusing only on colorizing black and white videos.
As you try these tools and learn to colorize videos, you'll find the method to colorize black-and-white videos that best suits you.
Good luck!