In addition to the videos available in the Boris FX video library, we currently offer three Mocha trainings for purchase.
---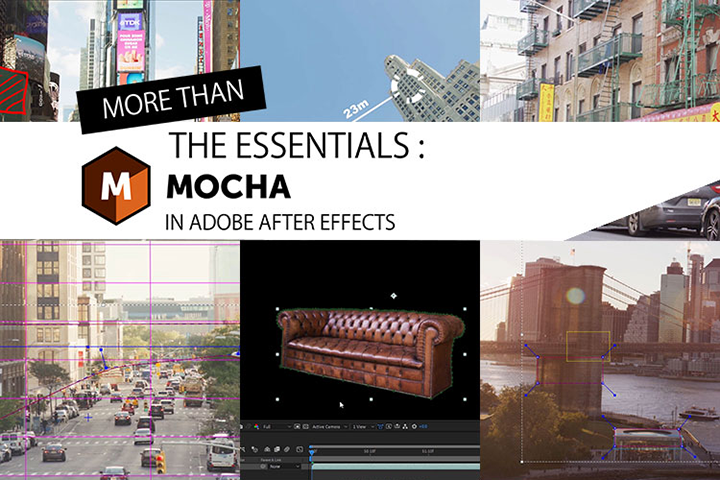 More than the Essentials: Mocha and After Effects
A new training series for After Effects CC 2019 users who are new to Mocha AE and/or the Mocha Pro plug-in or can't always get the results you need. Drastically improve your tracking and masking skill. 7 hours of training, includes all exercise files to follow along. Learn more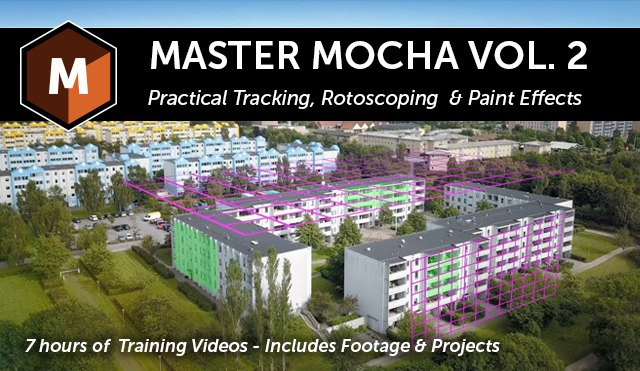 Master Mocha, Volume 2 uses a series of exercises to give you a practical look at Mocha and Mocha Pro. The training is designed to help you develop skills for handling things that go wrong or shots that aren't easy to track. Learn more
---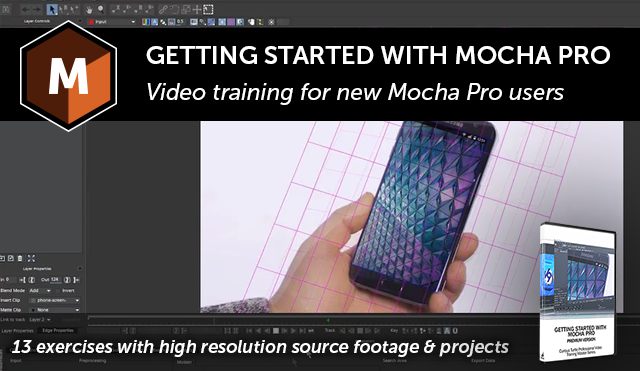 Getting Started with Mocha Pro is a downloadable training series with 4 hours of essential training to help users get up-and-running with Mocha Pro's interface and tool set. This training is perfect for a beginner or any Mocha user who wants to know how to work more quickly. Learn more.