Particle Illusion is the tool you need for adding quick and realistic particle effects to your motion graphics, titles, backgrounds, and more. Are you looking for fireworks, explosions, and dust for your action film? Need smoke and sparks for ads and content creation? Particle Illusion has got you covered!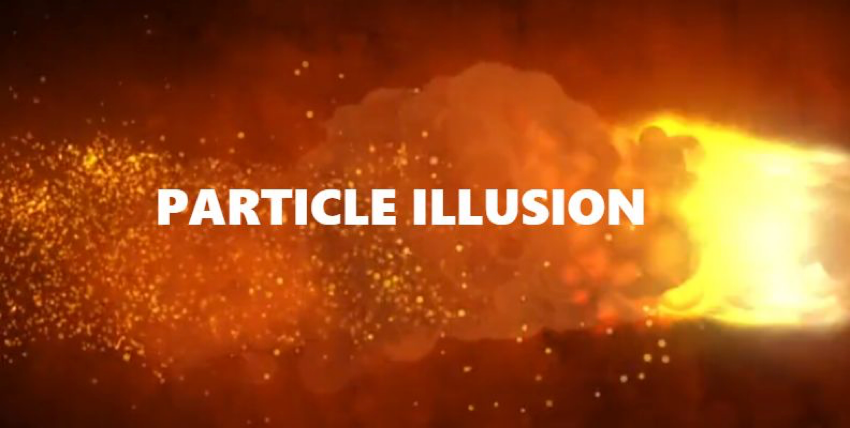 Particle Illusion is available as a free standalone application, a premium plug-in, and as part of Continuum. You decide how to use it according to your needs and budget.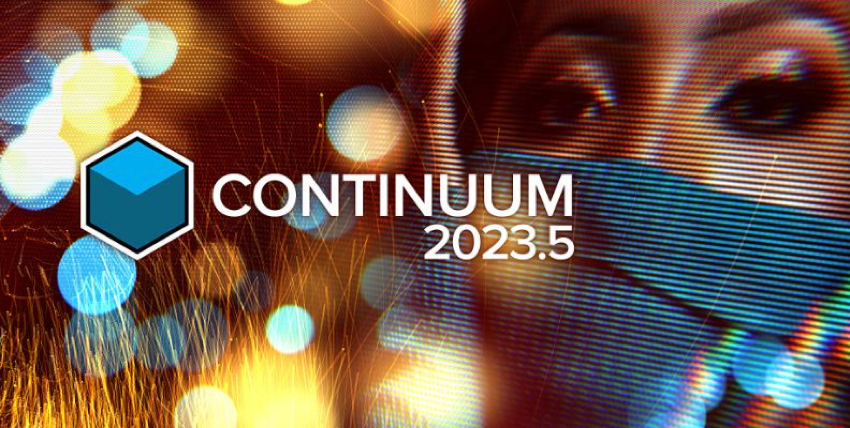 In this post, I'll answer the most common questions about Particle Illusion and help you understand how to make the most of this powerful tool.
What is Particle Illusion?
Particle Illusion is a high-end 3D particle generator system that provides VFX artists, video editors, and motion graphic designers the right tools to generate particles, offering professionally designed particle emitters.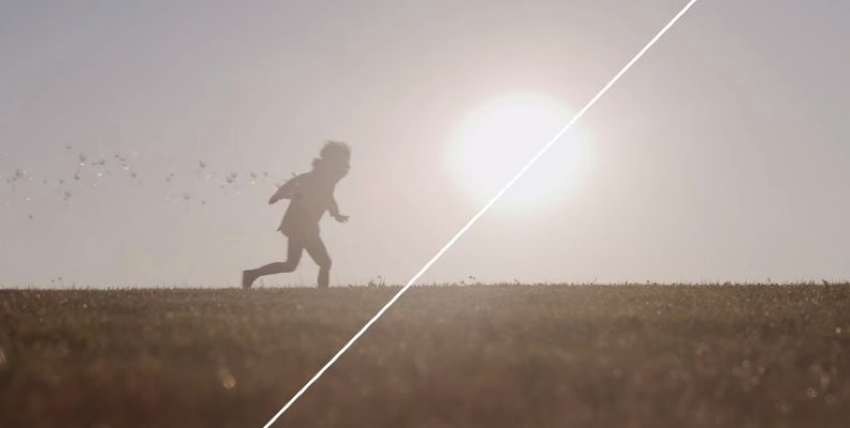 Particle Illusion includes an extensive Emitter Library with over 2,500 drag-and-drop photorealistic effects to create explosions, fireworks, fire, smoke, dust, snow, rain, and other abstract elements to add to your titles, lower thirds, and motion backgrounds.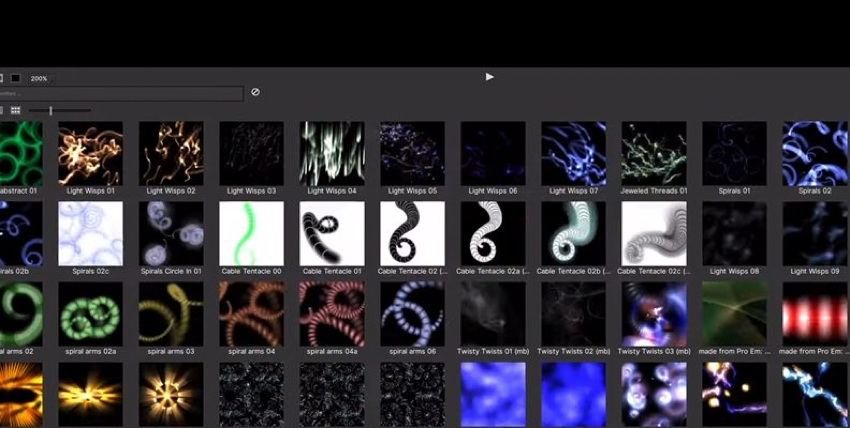 You can use the presets in Particle Illusion as they are, or you can dive into the controls view to tweak each parameter and create your unique custom animated particles to use in later projects.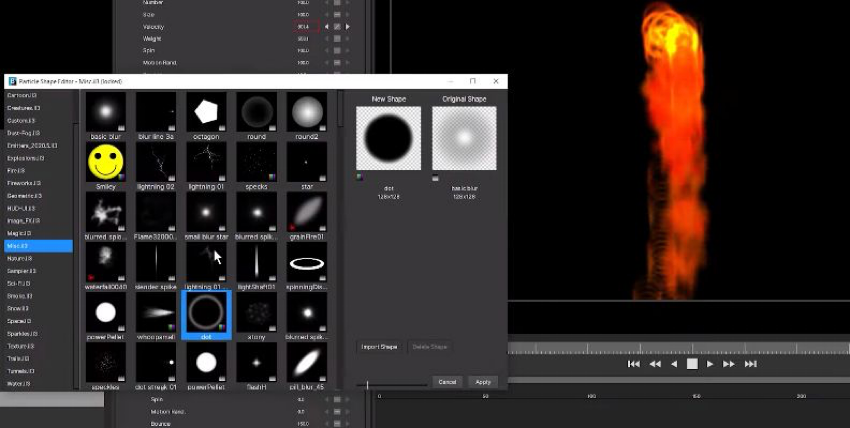 Particle Illusion's 3D features were introduced in the 2021 version and include new 3D emitters, a Stage Camera View to see the particles in all 3D angles, and the possibility to toggle between 3D and 2D modes.
Particle Illusion exists in two versions: a paid plug-in for Adobe, Resolve, Avid, and other supported OFX hosts and as a free standalone application. The plug-in version can be purchased as a single Continuum Premium filter, as part of the BCC Particle Unit, or as part of the Boris FX Continuum.
The free standalone version is available for download to everyone with no trial mode, watermark, or time-limited features. Completely free!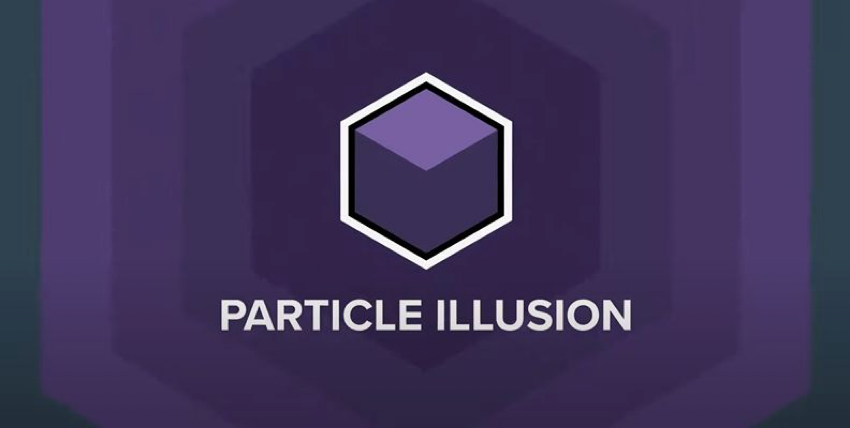 Where Can I Download Particle Illusion?
To download the installer, go to the Particle Illusion main page and click on Free Download.
Step 1: You must log in with your Boris FX account (or sign up for a new one) and register for Particle Illusion. Once you fill in your information, click on Register Now to begin the download.

Step 2: You can find a direct link button on the waiting page to download Emitters. I recommend downloading them straight away, but you can also do it later.

Step 3: Run the installer to complete the installation. You will find a step-by-step installation instruction video on the download page to help you out.

Step 4: You're ready to work with Particle Illusion!

If you need help, check our Getting Started Training Series, where motion graphics experts John Dickinson and Ben Brownlee team up to guide you on your first steps and get familiar with Particle Illusion.
Particle Illusion Training: The Best Way to Start Learning Particle Illusion for Beginners
We know how difficult it is to learn how to use a new application, which is why we created a comprehensive learning series for Particle Illusion users of all levels that will guide you from "I just downloaded Particle Illusion" to "I'm creating mind-blowing particles for my productions."
The Particle Illusion Getting Started training will upgrade your skill level from beginner to expert thanks to over 20 effective bite-sized tutorial videos that are easy to follow and understand.
The Getting Started guide will drive you through everything you need to know on your first steps with Particle Illusion: from the moment you download the application, the installation process, downloading more preset emitters, and understanding the user interface so you can create and animate unique particles for your creative work.
The training is designed so advanced users can go back and select the topic they want to review, as well as for beginners to get familiar with the interface before learning more complex techniques.
Once you complete the Getting Started Training, you can find more Particle Illusion tutorials in our video library to further boost your knowledge and skills.
Steps and Workflow for Particle Illusion
Follow this quick step-by-step reference guide to use Particle Illusion as soon as the installation process is over, and create memorable lightning, fireworks, magic, dust, smoke, or any particle effect you've dreamed of.
Step 1: Run Particle Illusion

Run the standalone version of Particle Illusion or if you're using the plug-in version, search for the plug-in (BCC Particle Illusion) and drag it onto your clip. Then, click Launch Particle Illusion on the effect control panel to open the Particle Illusion interface.

Step 2: Set Up Your Project Settings

If you're using the plug-in version, your project settings will depend on your video clip. But if you are working with the standalone application, you can customize your stage size, frame rate, pixel aspect and enable motion blur.

Go to View > Project Settings. Particle Illusion offers presets you can use, but if you require unique settings, you can specify them in this window. Click Apply to set the new settings.

Step 3: Start With a Preset

If you have an idea of the particles you want to generate, the best is to start with a preset. On the top left of the screen, you have the Emitter Preview where you can see how the particles will look.

On the bottom left is the Emitter Library Browser. This is where you want to start when you want to create particle effects. Changing the Browse layout gives you a better view of all the presets. Go to the View menu and select "Load Layout: Browse."

Particle Illusion allows you to search by the name of the emitter, folder names, and tags. You can enable these options on View > Preferences. Check your preferred options under the Emitter Search Option. Enabling search tags will give you more options when searching for a specific emitter type.

Use the search box to type in your idea. For example, if you want to create rain, type in "rain." Particle Illusion will show you all the presets with the word rain in the emitter name, folder name, or tags. Click on each preset to preview it.

You can interact with the Emitter Preview by clicking and dragging the cursor to see how the particles would behave.

Save presets as favorites by selecting them and clicking the star below the preview window. This allows you to find presets faster. Next time, click the Favorites button to display only the presets marked as favorites.

Return to the default layout to have all your workstation areas visible.

Step 4: Add Emitters

Double-click to add the emitter to the Stage when you find the emitter you like. You'll know you've applied it correctly if you see the parameters displayed in the Control's View in the center.

You'll also have the emitter visible in the Stage Preview, and on the bottom right, you'll see the nodes with your emitter.

If you need to remove the emitter to add a different one, you can do it from the Controls View. Click on the hamburger icon and select Delete Emitter. You can access options from this menu, like rename, move the emitter up and down, disable, and duplicate, among others.

Step 5: Edit Emitter

You can switch to the Edit layout in View > Load Layout: Edit to have more room to navigate around the Control, Node, Graph, and Stage views.

On the Control's View, you'll find the parameters for each emitter. You can edit how the particles are created and behave, animate them, change shape, size, velocity, color tint, number of particles, and many more options.

Of course, you can use the preset as it is, but remember you can tweak the emitter settings to create custom particle effects.

Step 6. Render and Export

When you finish editing the particles, you need to render them to use them on your compositing software if you're using the standalone application.

Click the Render button on the right end of the timeline. It will bring up the Render and Export Settings window. Choose the location to save your rendered file, code, render type, resolution, etc., and click Start Render.

You don't need to render if you're working on the plug-in version. All you have to do is click "Apply" to return to your editing program, where you can continue working on your clips and tweak the particles from the effects settings if you need to.
How to Animate Particles in Particle Illusion
Animating particles is essential to bring life to your compositions. Whether you want your particles to move around the frame of your clip, follow a direction, or appear on one side of the Stage and disappear on the other end to use as a transition, these are the general steps to animate particles in Particle Illusion.
Step 1: First, select a preset from the Emitter Library Browser and move to the Edit layout for a better view (you can work from the default layout, too, if it feels right for you.)

Step 2: Place the playhead at the beginning of the timeline or where you want the animation to start.

Step 3: Click the Auto-Key On and adjust the position, size, and all the parameters you want to achieve the desired type of animation. If you only wish for the spark particle to move up and down, then toggle Auto-Key on and move the emitter to the starting position.

Play or move a few frames forward and move the emitter following the movement you want to obtain. Continue moving forward frame by frame and changing the position of the emitter. You can later move each keyframe in the timeline to adjust the timestamps.

Everything you change in the parameters when Auto-Key is on will be keyframed automatically. So click Auto-Key off when you don't want to animate any changes.

Step 4: Render the animated particle to import it into your composite software.
Tips and Tricks in Particle Illusion
Tip #1 Master the Interface

Get used to the interface and the name of each section. It will help you follow the Getting Started Training and other video tutorials and let you know where to look when you ask for support on the forums.

Tip #2 Use the Different Views

You'll get used to working on each layout view as you work with Particle Illusion. You can't reorganize these layouts to customize your workspace for now, but you can alternate between the preset configurations. Learn the keyboard shortcuts to make your process faster.

Tip #3 Use the Tag Search

Presets are the starting point for every particle effect. Having the Tag Search enabled will make things better. This will be particularly helpful when you start creating your own presets and create tags for them.

Tip #4 Create Custom Presets

You can edit the presets and create a new one with the changes you've made. For example, start with a flame preset. Change the size, shape, and color to blue. You can save your results as a custom emitter by clicking the hamburger icon and choosing "Save to Emitter Library." Add a name and tags, select Library Destination, and click Save.

Tip #5 Duplicating Particles

You can duplicate particles to create more dynamic effects. Select the particle node to edit a particle. When you're done, right-click the node and choose "Duplicate Particle Type." Then select the new particle and change it to add more variety.

Tip #6 Visit the Forums

Visit the Particle Illusion forums occasionally to find more tips and tricks from more experienced users, ask questions, and discuss Particle Illusion with other users.
Where to Find Presets for Particle Illusion
When you first install Particle Illusion, you'll find that there are just a few presets in the Emitter Library Browser and wonder where are the 2500+ emitters that you've read about. Fear not: the emitters are free, but you need to download and install them separately from the main installer.
To download, follow these steps.
Step 1: Download and install Particle Illusion and run the application.

Step 2: Next, you can continue in two different ways. If you see a pop-up window the first time you run it, it will show you the free emitters available and provide you with a direct link to the download page. Just click the Download button to be redirected to our website. If you don't see the welcome pop-up window, go to the menu bar Help > Download Emitters. It will take you to the website to download the emitters for Particle Illusion. You must sign in with your Boris FX account or sign up for a new one to access the downloads.

Step 3: Run the emitter libraries installer and wait for the installation process to end.

Step 4: Run Particle Illusion. You should see all the presets available in the Emitter Library Browser.

Your new presets will be available for the standalone and plug-in versions to generate perfect sparkles, dust, bubbles, fireworks, and more.
System Requirements for Particle Illusion
Your equipment characteristics are essential for stable work with Particle Illusion. Like most video editing and composition software, Particle Illusion can be very CPU-demanding when used heavily.
Particle Illusion requires a computer running macOS 10.15 or higher or Windows 10 and 11. With an Apple M1, M2, 64-bit Intel or AMD CPU, 8 GB or more RAM, a high-speed disk array or SSD storage, and a modern graphic card from ATI, Nvidia, and Intel.
Particle Illusion allows an unlimited number of emitters, generating an endless number of particles. Since the particles are hardware-accelerated, your system will determine the limitations of Particle Illusion. To ensure that your system can bear the heavy processing, consider the following when you feel your computer is having trouble working around Particle Illusion.
Keep your graphics card drivers updated. You can do it by visiting your graphic card's manufacturing website. Most manufacturers offer an application that searches for updates periodically.
Upgrade your graphics card and CPU. A bigger and faster CPU will allow you to throw in more particles, work with Super Emitters, and render without hassle.
You can also adjust your particles in the project settings and emitter controls to fit your specs. You will find this in our training series.
In short, the minimum requirements are:
A computer running macOS 10.15 or Windows 10
64-bit Intel or AMD CPU
8 GB RAM
SSD storage
ATI, Nvidia, or Intel graphic card.
Learn more about the supported graphic cards here.
Particle Illusion vs Trapcode Particular: Which is Better?
Trapcode Particular is a particle generator plug-in for After Effects by Red Giant. It provides compositing options to add particles that bring motion graphics to life. To get started, you can use 3D objects that come packed with over 355 Trapcode Particular fully-customizable presets.
To compare Trapcode Particular with our Particle Illusion 3D particle generator, I made the comparison list below to help you identify which program is the best one for your needs.
| | | | |
| --- | --- | --- | --- |
| Particle Generator | Main Features | Pros | Cons |
| Trapcode Particular | 3D Particles, 3D Objects, Physics and fluids simulation, flocking/swarming and predator/prey behaviors, parent/child particle systems, After Effects integration, Particular Designer, 355 Trapcode Particular presets. | Works with After Effects and other hosts. Use 3D models as emitters. | Not available on its own, only on bundle plans and perpetual licenses. Trapcode Particular perpetual license is $999. Few presets. Steeper learning curve. |
| Particle Illusion | 3D Particles, Integrated 3D Render Camera, Unlimited Hardware-accelerated particles, Unlimited Emitters, 2500+ Presets, Supports up to 8K, Standalone and plug-in versions. | Includes 2500+ presets. After Effects Integration. Integration with other BorisFX products like Mocha. 3D model and 3D widget support. Easy Preset-Driven Workflow. Node-based Navigation. Free standalone version. | The standalone version does not support composition over source video. |
All in all, if you're looking for a 3D particle plug-in fully compatible with After Effects and other hosts, with thousands of presets and the possibility to work outside your host for free, then Particle Illusion is your tool.
Particle Illusion: Free Version vs Plug-in Version
The most recurrent question I hear is: is there a free version of Particle Illusion? The short answer is yes, but to elaborate more, I want to discuss the differences between our standalone and plug-in versions.
These differences will not limit your professional work if you only use the free standalone application. The plug-in version provides more effortless ways to work inside your host application and inclusions that will streamline your particle workflow.
The main difference is that the Particle Illusion standalone application is free. The plug-in version can be purchased as a Single Premium Filter, as part of the BCC Particle unit, or with Continuum.
You can purchase Particle Illusion with a monthly subscription for $15, get the better deal with the annual subscription of $8 monthly (billed $95 annually), or buy a perpetual license for $295.
Main Differences
Upgrades: the plug-in includes all future upgrades with your subscription and 12 months of free upgrades for the perpetual license.
Composite over the source video: the plug-in version allows you to composite directly into the source video from your host. Also, you can adjust the particle settings from your compositing software.
Integrated Compositing Tools: you can access tools such as Color Correction, Glow, and Blending Modes to integrate your particles better.
Render Times: with the plug-in version, you don't need to render your particles to apply them to your host. Click Apply in the Particle Illusion interface, and then continue editing the parameters inside After Effects, Resolve, or any supported host.
Motion Tracking and Masking: track and mask your particles more accurately using the award-winning technology of Mocha Pro, and forget about individually keyframing within Particle Illusion.
After Effects Integration: the plug-in allows you to use After Effects paths and text as animation paths for emitters or emission sources. Plus, it allows you to add particles to your text in After Effects seamlessly.
FX Browser: search for the Particle Illusion plug-in in your effects browser, add it to your clip or still image like a regular effect, and see what it looks like in real time.
Beat Reactor: the Beat Reactor integration links a music source to your particles' parameters.
Support: the plug-in version offers premium support via email and phone.
What's New in the Latest Version of Particle Illusion?
The latest Particle Illusion version, 2023.5, has new features to improve your motion graphic designer toolkit.
Improved Performance: cache and rendering got a boost in 2023.5. However, the improvements will vary depending on your project, OS platform, and computer specs.
Controls View redesigned: work without distractions, having displayed only the essential things to use.
Forces Improvements: in Particle Illusion 2023, Edge Softness, Swirl Turbulence, and Fluids got improvements to provide more intricacy to Fluids Turbulence and decide how particles respond to fluids.
3D Widgets: 3D widgets make interacting with your emitters more accessible from the Stage View.
3D Models: you can now use 3D models as Emitters, importing C4D and OBJ files as particle emitters. New presets using included 3D models are available.
Particle Illusion now lets you add masking, trails, gradient presets, and 3D deflectors.
How to Add Particles to Text in Particle Illusion
The best way to add particles to your texts is by using the plug-in version of Particle Illusion and After Effects. The plug-in allows you to use After Effects paths and text as animation paths for emitters, allowing you to add particles to your text directly in After Effects.
Here's the basic workflow to add particles to your texts with Particle Illusion in After Effects.
Step 1: Create your text layer in After Effects and add another layer to apply Particle Illusion.

Step 2: Go to your Effects Control Panel and Launch Particle Illusion.

Step 3: Select "Composite Over Source Video" from the Preview background to see the text.

Step 4: Browse your favorite preset and start animating. Use Deflectors, Forces, and Turbulence to add a nice effect to your particles.

Step 5: Press Apply when you're done. Remember, you can still adjust your parameters from After Effects.
To do this in the standalone version, you must first type your text on Photoshop or other image editing software and save it as a PNG with a transparent background. Then, follow the next steps to use a custom particle shape.
Step 1: Choose a basic emitter from the presets. Select the Particle node from the Node View to view its parameters in the Controls View.

Step 2: Click on Shape Image and then Import Shape. Browse for your PNG image and open it.

Step 3: Select your import settings and click Apply.

Step 4: Now, back in your Controls View, select Single Particle. Scale your particle to match the text size on your video editing software. As a pro tip, scale it bigger to scale it down when you import it into your host.

Step 5: Add particles around the image, and use force and deflector to create motion.

Step 6: Render and import to your host. Add the clip as a top layer and adjust the video so the particles match the Text layer.
Advanced Techniques in Particle Illusion
Particle Illusion is a user-friendly application, but you can create intricate particles by adjusting its settings. Here's a list of techniques that any motion graphic designer should master.
Super Emitters

Super Emitters are exceptional types of emitters in Particle Illusion. It does not work as a regular emitter creating particles but instead creates more emitters, which makes the particles. Think of it as a container of emitters as they are generating particles.

Forces and Deflectors

Forces and deflectors will help you create motion for your particles. Forces push the particles in specific directions while Deflectors redirect particles without punching them back. Using them creatively can help you create engaging effects for your compositions.

3D Models

The 3D Model Emission feature was included in Particle Illusion 2022.5. With this new feature, you can import OBJ and Cinema 4D format to shape your particles creatively.

To dive deeper into the advanced techniques, check our video tutorials once you feel ready to take the following steps.
Final Thoughts
Download Particle Illusion now and start creating impressive particles for your videos! You can try it for free, and whenever you're ready, upgrade to the plug-in and select the best plan for you, or buy a perpetual license of Continuum. Upgrading to the plug-in version of Particle Illusion will provide you with the perfect tools to blend, color, and level up your compositions for your future projects.
Have fun!