Adam Fenwick is a freelance Flame artist working in London on commercials, music promos, film, and broadcast VFX. For the last 18 years, Adam has been polishing pixels making shiny pack shots, endless screen comps, invisible effects, and beauty work. Recent projects include working on the Roald Dahl biopic "To Olivia" for Sky Cinema, and commercials for Sky Glass, Photobox, and Lucozade Hula. (View his LinkedIn profile)
Find out why he can't live without Boris FX Sapphire plugins inside Autodesk Flame.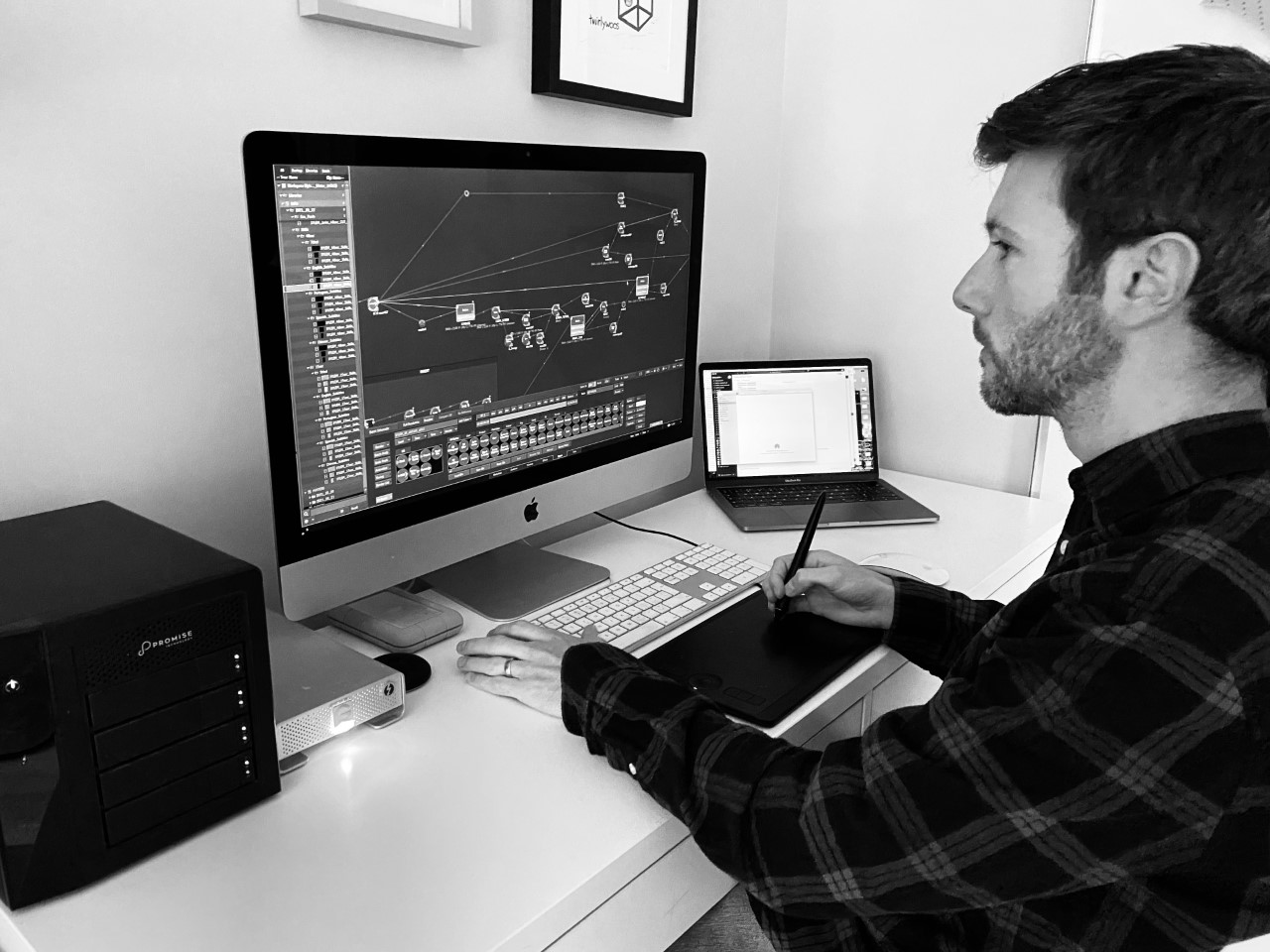 What type of tasks do you look to a plugin like Sapphire to help with on a daily basis?
I use S_EdgeAwareBlur nearly every day in my work. I find it a really fast effect to use for cleanup in commercials projects, whether that's smoothing a floor to remove imperfections or on food products to give a cleaner surface. It was also used on Kia's "This Way Forward" car spot to reduce clutter to give a cleaner look on the beach.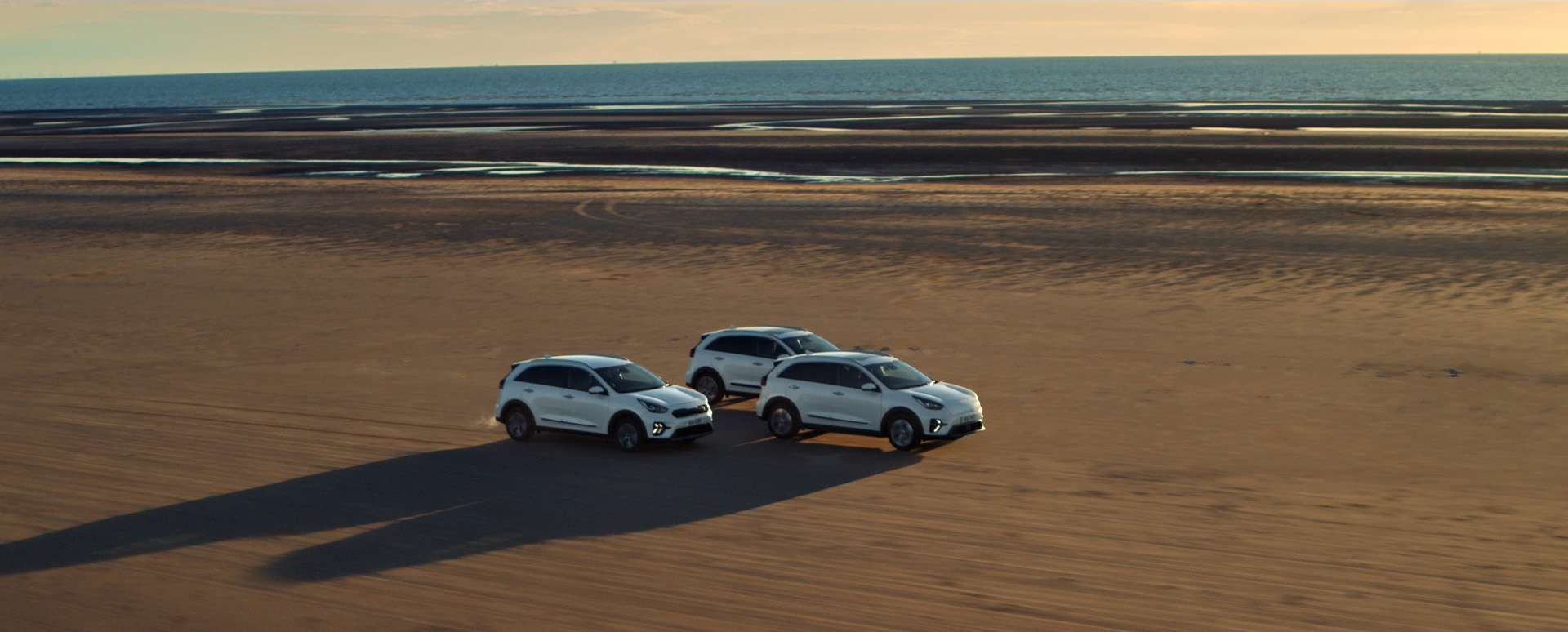 I also use S_EdgesInDirection all the time when creating mattes to help with adding light wraps or highlighting areas on a subject for colour correction.
How did you first discover Sapphire and how long have you been using it?
I first started using Sapphire with After Effects in 2001 as an animation student at Staffordshire University. I was amazed at how quickly I could improve the quality of my films to give them a professional finish with little effort.
What Sapphire features do you use most — and why?
My usual go-to effects are S_LenFlare and S_Glow for adding realistic lighting into a scene. I love using S_Grunge to add extra texture into a shot. This effect was really useful on a Sky Sports "Snowballs" commercial where subtle layers of frost were projected onto the floor beneath the snowballs to help add to the cold atmosphere.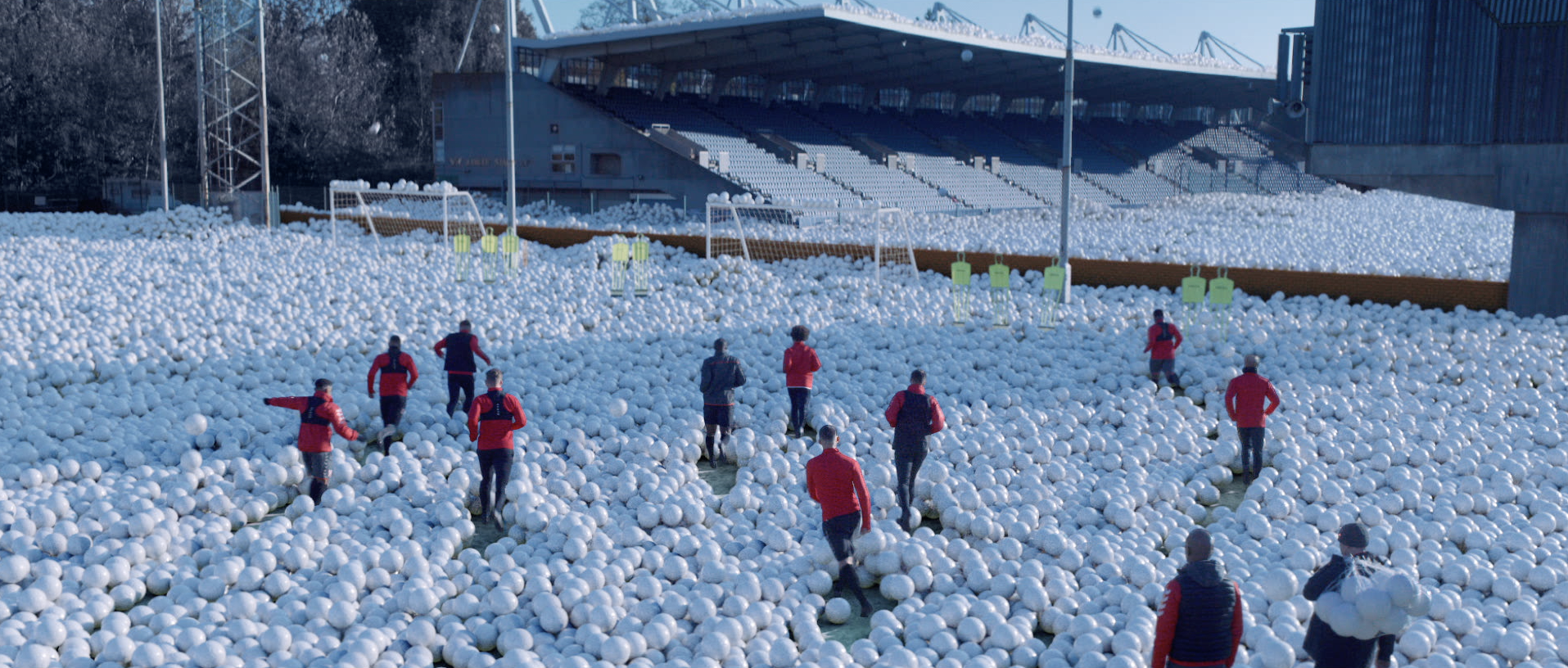 I like to use S_EdgeBlur if I've pulled a key or received some roto and it helps to use this to give the foreground a little softening to bed the layer into the comp.
If you could have only one Sapphire effect, which would it be?
It's hard to choose as there are so many I like to use but if I am only allowed one effect then it would have to be S_LensFlare. I find there are so many different ways to use lens flares to help with your comps, whether it's using the hotspots to create some glints on a product packshot or using just the flare elements to create soft colour textures to use as a wash to bed in a greenscreen comp.
Sapphire includes Mocha's award-winning tracking & masking/effects isolation tools. How has this integration helped streamline your overall workflow? 
I've always been a fan of Mocha and it's great to now have the option to use this tracking technology inside Flame. Being able to easily track masks to isolate effects for use in beauty work or cleanup is incredibly useful.
What are your top 3 reasons why an artist like yourself should use Sapphire?
For me using Sapphire gives me so much control over what I want to create. The UI is familiar and easy to use and adding Sapphire effects into my shots gives them the final polish it needs to get them over the line.
What's your best pro tip to artists new to Sapphire? 
I find when experimenting with creative effects it's always worth loading up the preset library and having a look through the list as there are some real gems in there. It saves so much time rather than building something from scratch and gives me a great starting point to create a custom look.
Do you use Sapphire's node-based Builder Effect? Lens Designer? If so, how?
I usually build my effects inside Batch; Flame's node-based compositing environment. However since Sapphire was updated from Sparks to add OFX support inside Flame, I find myself using S_Effect more often to create a custom effect like a glow or lens flare for example. This can then be shared with other artists in different departments like Nuke or After Effects to aid with continuity on a large project and saves having artists eye match an effect in their host app.
What feature requests do you have for the Boris FX product designers? 
As a compositor, I'm always looking for any effects that help improve the compositing process. More lens flare presets would be welcomed and any new animated textures would be useful to make creative effects.
What's your favorite project you've ever worked on — and why?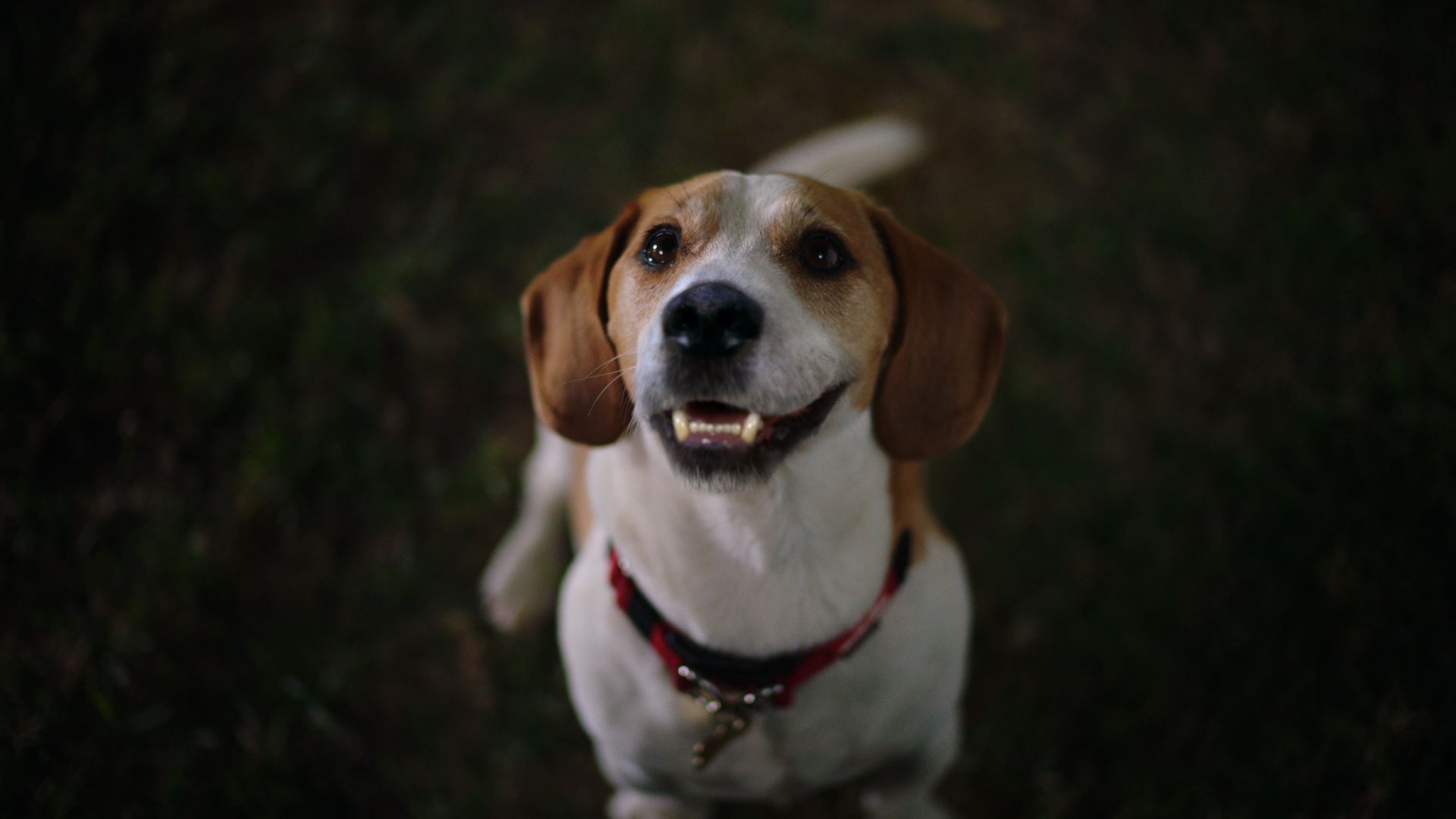 One of my favourite projects to work on was for a commercial for Go Outdoors working with the team at Coffee & TV and director Adam Johnson. It was a really fun job that involved compositing photoreal CG passes of a dog's head onto a live-action dog singing Gary Barlow's hit song "Let Me Go." Using Sapphire effects like S_FlickerMatch and S_RackDefocus helped integrate the CG head into the plates to match the interactive lighting and sell the shots.
Learn more about Sapphire and download a free trial