We're psyched to announce that Silhouette and Digital Film Tools are now part of the Boris FX product line! The high-end rotoscoping, paint, and effects tools join flagships Sapphire, Continuum, and Mocha Pro to further cement Boris FX as the #1 home for creative and time-saving applications and plug-ins.
Top artists at the world's most famous VFX studios — Weta Digital, Framestore, Technicolor, Deluxe, and many more — use Silhouette to help create epic visual effects on the biggest blockbusters including Avatar, The Hobbit, Wonder Woman, Avengers: End Game, and Fast & Furious Presents: Hobbs & Shaw.
Silhouette's ongoing contribution to the world of film even earned it an Academy Award for Technical Achievement earlier this year — making it the second Academy Award-winning product in the Boris FX family alongside Mocha! And the Oscar goes to…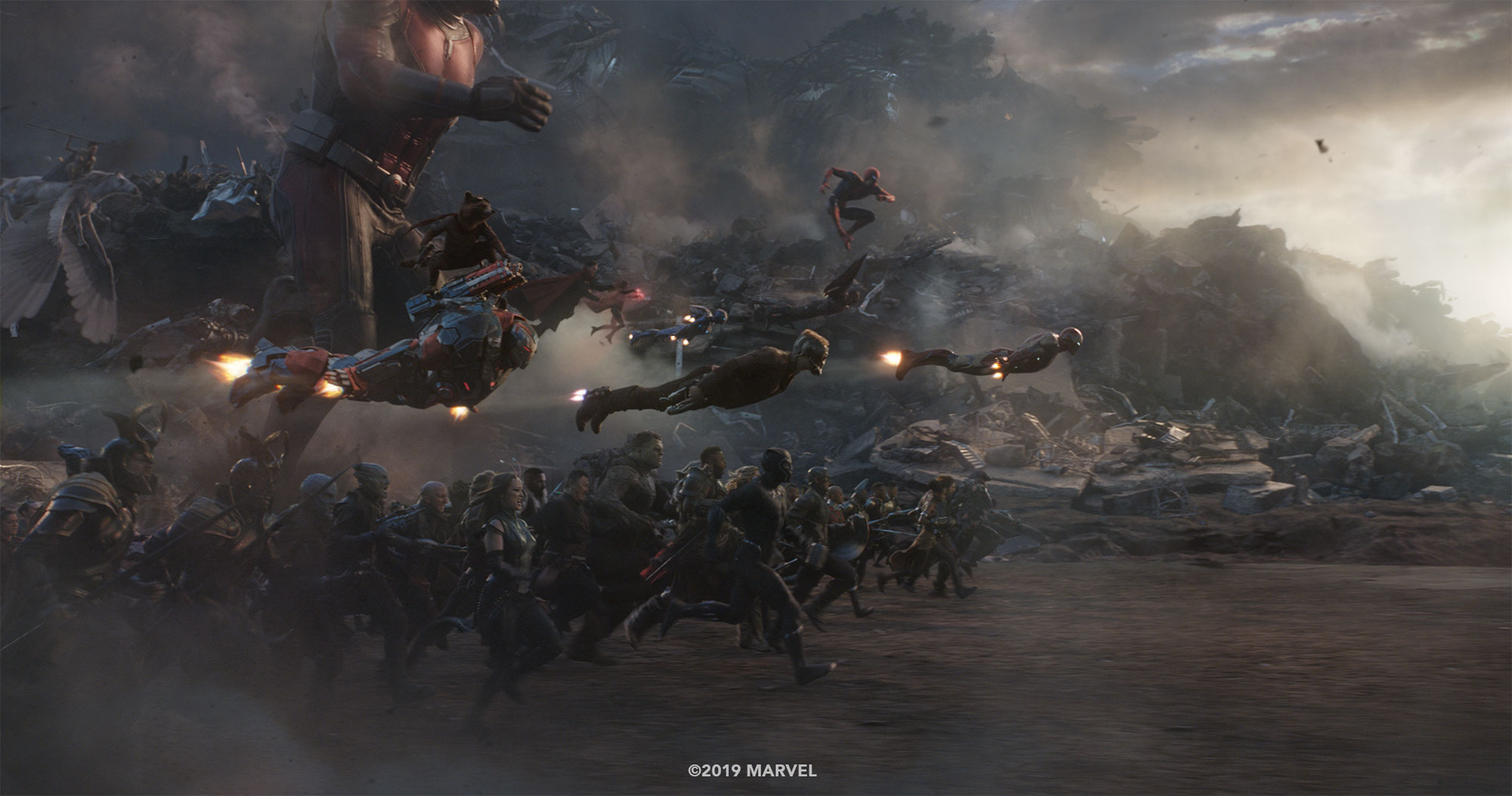 (Avengers: End Game, copyright Marvel)
"Silhouette has been an essential tool for us for over 15 years. It's a robust, feature-packed tool that allows us to continually add to the sophistication of our roto and paint capabilities. We've developed a deep partnership with them over the years and look forward to continuing that partnership in this exciting new era." — Matt Mueller, Head of Optical, Weta Digital
"The hand-paint capabilities, the automated paint strokes, and the smart integration with other apps make it my everyday software for any paint shot we have to deliver at Weta Digital." — Eddie Soria, Digital Paint Lead, Weta Digital
Silhouette - Academy Award-Winning Paint, Roto & Compositing
Silhouette's renowned advanced rotoscoping workflows and non-destructive paint tools have evolved into a full-fledged GPU-accelerated node-based compositing application featuring hundreds of features as well as integrated Mocha planar tracking. Learn More
Digital Film Tools (DFT) - The Photographer's Ultimate VFX Toolset
Born from the backrooms of Hollywood post houses, the team behind Digital Film Tools discovered that the looks and effects they wanted as artists just did not exist. So, they decided to write new custom tools for themselves and the rest is history. Featuring over 100 filters and thousands of presets including color grading presets inspired by Academy Award-winning films like 2001: A Space Odyssey, Apocalypse Now, Blade Runner, Back to the Future, and Gone with the Wind. Learn More
If you're heading to IBC next week (September 13-17, 2019), swing by the Boris FX stand (7.A65) to meet the team and see a sneak peek at the upcoming Silhouette 2020 release.
Not only are we adding great products to Boris FX, but we're also adding some fantastic people. All the original founders from both Silhouette and Digital Film Tools are joining the Boris FX team.
The future is bright and we can't wait to show you what's coming soon!