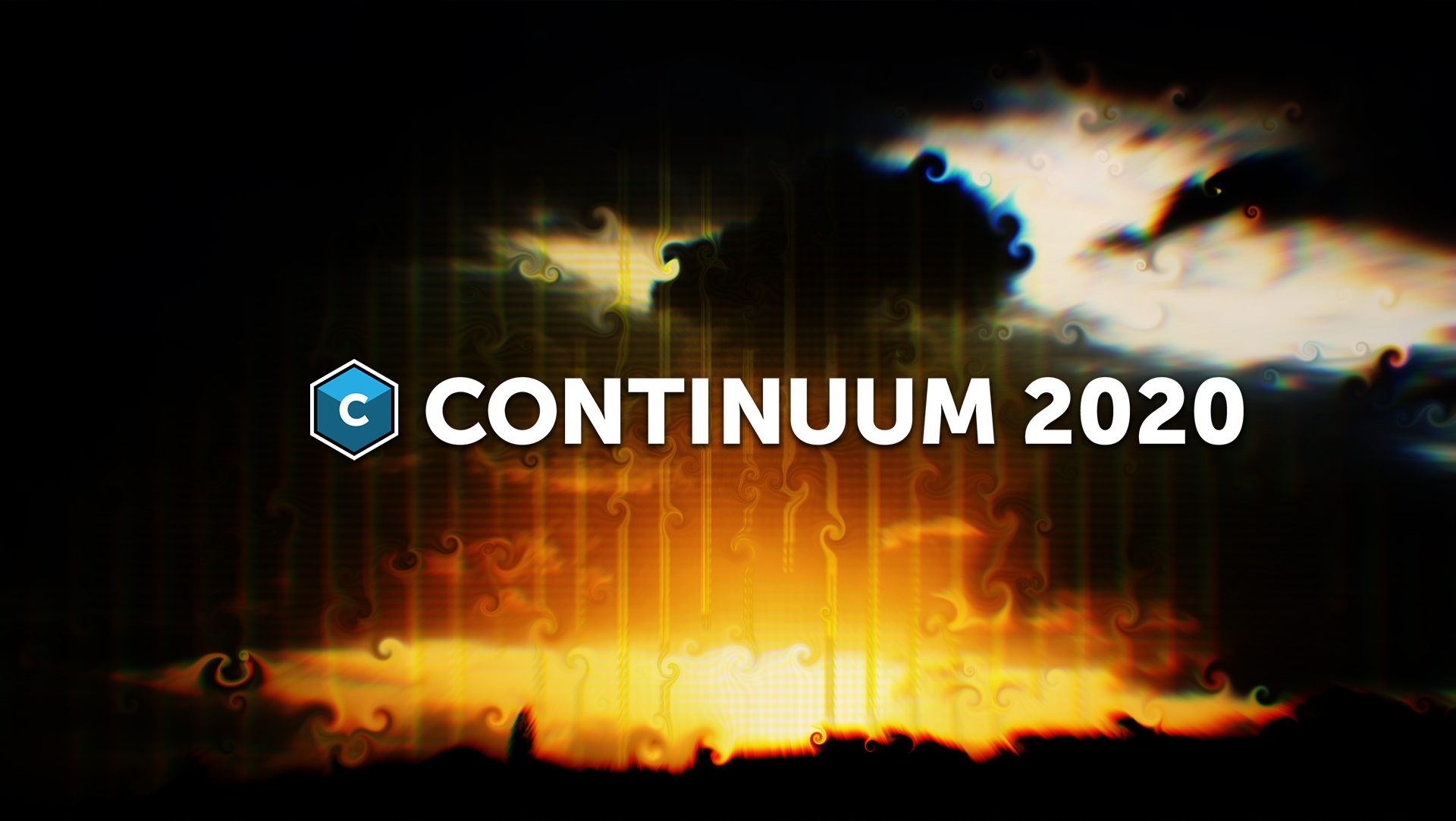 Introducing Continuum 2020! The newest release of the most comprehensive plugin collection on the market adds 10 new creative effects and transitions, a new Mocha Area Brush paint tool, updates to Particle Illusion and Title Studio, and more. Download a free trial
---
What's New In Continuum 2020
---
Corner Pin Studio: Tasked with tons of cell phone, computer, and sign inserts/replacements? The new Corner Pin Studio will change how you work while saving you precious time. It's powered by a single Mocha tracker that targets the surface and four offset pins to accurately position your source shot. Create a seamless final composite with blending options galore.
---
Transitions: Editors, this one is for you. Meet 6 new must-have drag-and-drop dissolve transitions with 50 new professionally-designed presets.
---
Cast Shadow Effect: Add true 3D shadows using an integrated point or parallel light source positioned in 3D space. Fully-customizable with a built-in 3D camera system or use AE's native cameras.
---
Reflection Effect: Instantly generate a reflection in 3D space. No more complicated duplication or layering! Includes a built-in 3D camera system or use AE's native cameras.
---
Curl Effect: Distort and warp footage to create trippy psychedelic looks or heat haze, smoky effects, and underwater distortions.
---
Mocha Area Brush: Get ready to love Continuum's integrated Mocha tracking and masking, even more, thanks to the new Area Brush paint tool that makes tracking search areas as simple as a brushstroke!
---
Particle Illusion: You now have new customizable emitter options (Yay!) and tons of added functionality including an improved search, new high-res thumbnails for all emitters, and a new preview toolbar with the ability to choose your background color.
---
Title Studio: Titles as easy as 1-2-3 with the addition of new professionally-designed templates, new materials and shaders, and big improvements to the overall functionality and user experience.
---
Purchase Info
Continuum 2020 is available as a plug-in for Adobe After Effects and Premiere Pro, Avid Media Composer, Apple FCP X and Motion 5, and OFX hosts, including Blackmagic DaVinci Resolve, Foundry Nuke, and VEGAS Pro. Buy Now
---
Upgrade Info
All Continuum customers who are on a current Upgrade & Support (U&S) plan or purchased within the last year will receive a free update to Continuum 2020.
Customers on Continuum 11 or earlier can upgrade to Continuum 2020 with affordable options. Upgrade Now
---
Questions? Contact our sales team