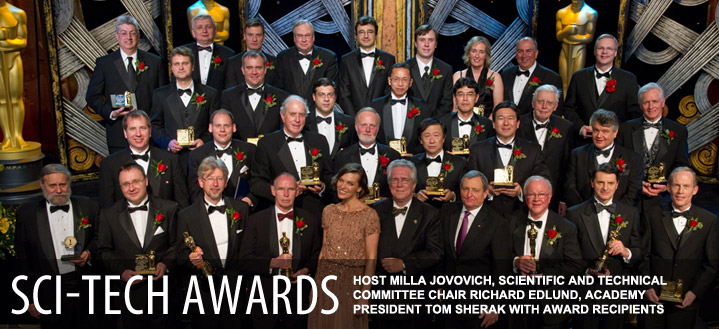 (Last Years Sci-Tech Award Winners)
Happy 2013! We are kicking this year off with exciting news. On Feb 9th, 2013 the team from Imagineer Systems will receive an Academy of Motion Pictures Science and Technical Achievement Award for Mocha and Planar Tracking. In this post, Imagineer's Ross Shain, talks about the announcement and shares a brief history of Imagineer's innovation.

Ross Shain, Imagineer Systems
Hey everyone! I am very excited to congratulate everyone at Imagineer Systems – past and present employees – for their contribution to this award. Imagineer is based in Guildford, UK with a small and dedicated staff of developers and product specialists working across the globe in their virtual offices. Over the years we have worked with many hard working engineers, support specialists and visual effects artists who should all take pride in this special recognition by the Academy.
And of course, we thank the passionate customers and early adopters: creative filmmakers, effects artists, colorists and editors sweating over shots and using Mocha daily to help solve problems. Your feedback, creativity and evangelizing support is appreciated! To see some recent customer work, view our 2012 Customer Show Reel.
Motion Tracking…What is this all about anyways?
At the heart of most visual effects shots are some basic fundamental tasks: motion tracking, rotoscoping and clean plating (sometimes called object removal or cloning). The motion tracking process uses computer algorithms to determine pixel movement, saving artists from lots of manual work. Rather than go into the history of tracking, lets just say for a time there were two available technologies: point tracking & camera tracking, both good but each having advantages and disadvantages for particular types of shots. Imagineer innovated the use of a new method for capturing pixel motion and over the years has has carved out a significant place in the film and video industry.

mocha was used by Look FX for planar tracking on Black Swan.

r

ead more
Planar Tracking – A Brief History
In 1997, Dr. Phillip McLauchlan, a computer vision researcher at Surrey University in Guildford, UK created a mosaic algorithm to take multiple images and create "stitched panoramic images"
In research, McLauchlan discovered that by applying temporal filtering to overlapped images, he could not only reduce artifacts, but completely remove fast moving foreground images!
An early example of

object removal

:

removing Stefan Edberg from a tennis broadcast

.
Together with Allan Jaenicke, McLauclan formed Imagineer Systems Ltd. and in 2001 released mokey, a commercial software developed for wire and object removal.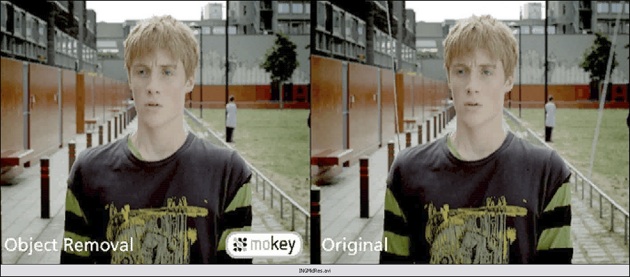 By 2004, with the the input of London visual effects company Cinesite, Imagineer had created the software product, monet. Designed to track "planar" motion and insert new content, for example the moving Hogwarts paintings in "Harry Potter and the Prisoner of Azkaban".

monet and mokey were both recognized within the visual effects industry to be extremely powerful applications, but it was not until 2006-2007 and the development of the Mocha interface, that Imagineer's Planar Tracking tools caught on and were globally recognized as significant time saving tools. In Mocha, visual effects artists, editors and colorists could now solve the hardest tracking challenges and export the data to the system of their choice.
Mocha's interface was designed to be simple, easily learned and optimized expressly for tracking and rotoscoping tasks. In 2008, Adobe licensed Mocha AE to be included with every seat of Adobe After Effects software, bringing planar tracking to hundreds of thousands of users. Over the years, Mocha and Mocha Pro have grown to compliment and support almost every editing, effects and finishing system including popular software from Apple, Avid, Autodesk, The Foundry and many more.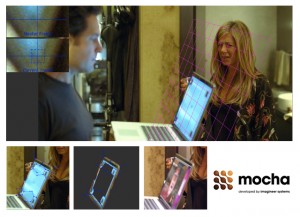 Planar Tracking Replaces Point Tracking
Mocha's true innovation has been to create new paradigm for motion tracking that is faster and easier to learn than camera tracking and more robust and dependable than point tracking.
Not a point tracker, not a feature tracker.
Uses 2.5D Planes. Tracks all pixels within search area.
Uses larger area of image, more robust result.
Animatable X-spline layers help solve issues: avoid reflections & foreground elements.
Not dependent on specific features.
Excels at tracking smooth surfaces such as skin and clothes.
Excels at tracking soft focus, blur and grainy shots.
Mocha and Imagineer's planar tracking technology has made its mark on thousands of films, television shows, commercials, music videos and more. Artists use this technology to help create seamless visual effects such as adding digital makeup to actors, building virtual set extensions, removing unwanted objects and now converting older films to 3D.

To lean more, please visit www.imagineersystems.com