The team at Toronto-based Spin VFX is currently Emmy nominated — Outstanding Special Visual Effects Single Episode — for their work on Netflix's The Umbrella Academy 2 (Episode "743"). 
We chatted with Daniel Cohen, compositing supervisor, to find out what it was like working on the series and how the team used Sapphire and Mocha Pro plugins to help create stunning VFX.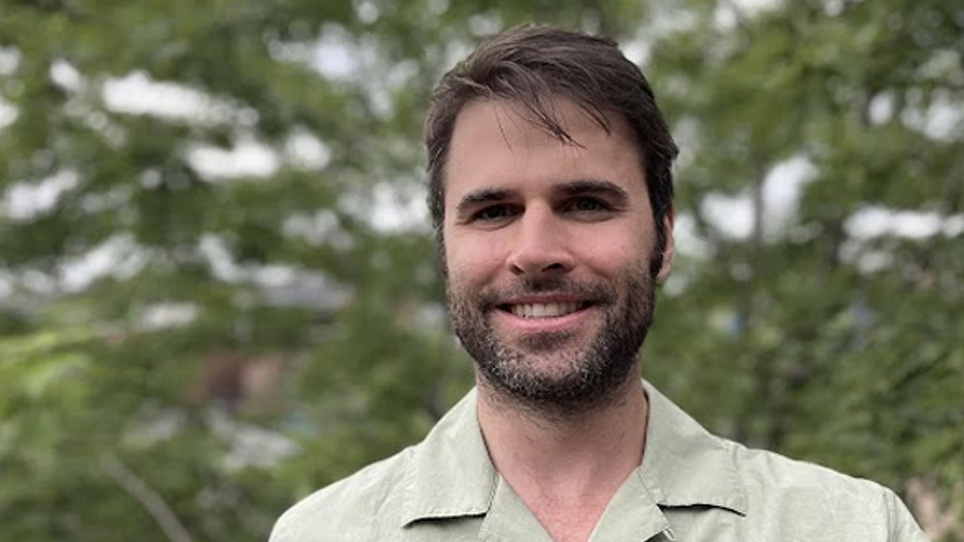 Congrats on the team's Emmy nomination for The Umbrella Academy! How does it feel to be nominated?
It feels pretty great to be nominated for an Emmy. To have our work recognized at such a high level is special. Our team puts a lot of care, effort, and time into planning and finishing each shot. So we are thrilled that people appreciate the work and nominated it.
The second season was released during the pandemic which upended life as we know it and how the film/TV industry operates. Can you describe how the transition to remote went and the effect it had on how the team worked and delivered the VFX?
Our transition to remote work was actually fairly smooth. It all happened over a course of about two wild weeks. Our systems department did a phenomenal job getting Teradici, our remote login client, up and running, and moving everyone out of the office. 
It all happened right when we had a massive delivery for The Umbrella Academy and another large episode turning over with close to 100 shots. We just had to move on and adapt in order to deliver. One minute we were meeting in the office, the next we were on MEET calls. Of course there was a learning curve involved with giving artists proper feedback. But we quickly got comfortable sharing our screens and running group meetings. Netflix was also very supportive.
Can you give a few examples of how you used Boris FX products on the series?
We use Boris FX products quite frequently in our compositing department, especially Mocha Pro and Sapphire. Mocha is used a lot for tracking and rotoscoping in the series. From bullet hits to bullet wounds and even face replacements. A lot of the characters' effects, like Vanya/Lila's powers, require detailed tracks so that we can create the masks or stick effects to their bodies. For Vanya/Lila we isolate their skin, eyes, and pupils to grade and add a glowing effect. We also track the chest to add the bright light source. All this is done with the help of Mocha. 
Sapphire is also used for many of these effects. Whenever there is a time travel portal we use a couple of Sapphire plugins to assist in its organic look. In episode 10, with all the agents blinking onto the field for a massive shot, Sapphire helped with each effect.
What was the biggest VFX challenge you faced on The Umbrella Academy?
Our biggest shot was probably the two minute (one take) opening battle sequence. It involved 7 segments stitched together, while also incorporating a CG set and lots of effects. But, I think our largest challenge for The Umbrella Academy 2 was probably episode 10 — the final battle sequence in the field. It was shot in the fall outside Toronto, Canada, and one of the days there was a massive snow storm. In half of the shots the field was covered in snow and overcast, while the other half it was sunny with no snow. We had to recreate the entire environment and keep it consistent between shots, roto all the practical characters and integrate them without snow, add thousands of extra CG crowds, digi doubles, and include explosions, shock waves, power effects, and bullet hits. It was a very complicated sequence that became even more complicated due to the weather. And then, we went into lock down as soon as we got the plates turned over. All of this, plus a tight turn around, made it quite the challenge. 
How important is it for you and your VFX partners to have access to tools like Boris FX in your workflow?
Mocha Pro, Sapphire, and Silhouette are very important for our workflow and save countless hours. We work on a lot of shots that stay exclusively within the compositing department. Without these tools, those shots would be a lot more time consuming and often might require the camera department. We are consistently using Sapphire for effects and look development, Silhouette for extremely complicated cleanup, and mocha to track and roto almost everything. Now that Mocha has the mesh tool, we have also been incorporating it into our workflow.