Talia Lidia González is a Los Angeles-based editor who currently works in network television. Her credits include DC's Legends of Tomorrow (The CW), 12 Monkeys (Syfy), Snow Bride (Hallmark), and the Emmy-nominated Larry King Now (Hulu). She uses Avid Media Composer together with Boris FX Sapphire plugins. Follow her on Twitter and Instagram.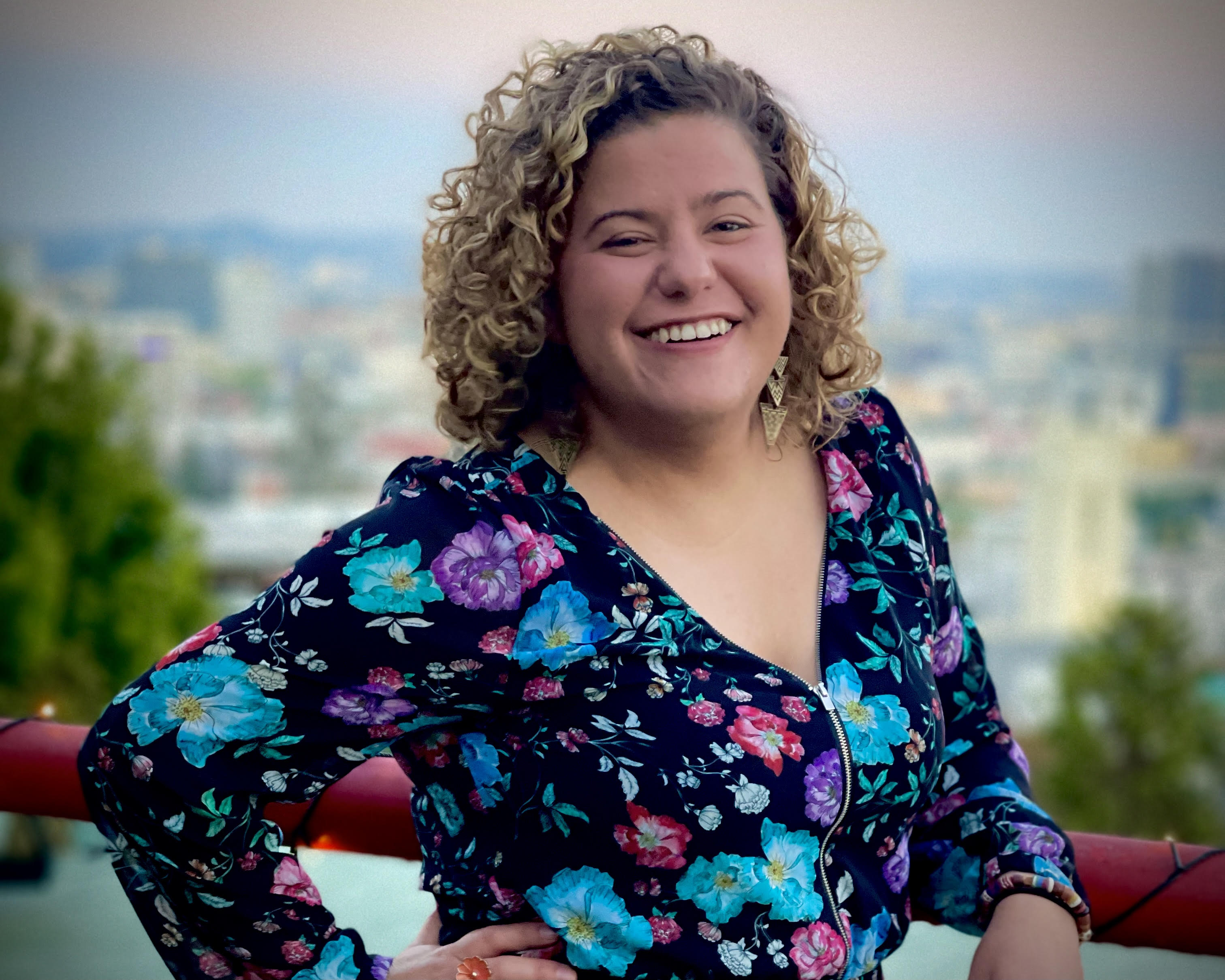 Where are you from, and how did you get your start in the industry?
I was born and raised in Miami, Florida — part of a large Cuban family. I moved to Los Angeles to attend the University of Southern California. After graduating from USC with a degree in film and TV production, I began editing Hallmark movies and working for Larry King Now. Once I was able to join the Motion Picture Editors Union, I went on to assistant edit on Longmire (Netflix), Supergirl (The CW), and 12 Monkeys (Syfy) where I had the opportunity to edit my first television series. 
What are your go-to Boris FX plugins, and which effect/features do you rely on most?
Editing on a heavy VFX show like DC's Legends of Tomorrow, we use the Sapphire effects that Boris FX crafts on a daily basis. Here's my rundown of go-to effects for the show:
Film Damage, Grain, Scanlines: For TV burn-ins and recreating historical footage
WarpFishEye: I use this to create perspective shots, whether it be an evil computer or baby alien POV.
Glow and Rays: Most often used for flashbacks. They create wonderful texture to set about the footage.
Camera Shakes: When traveling on a time ship (called the Waverider) sometimes you get attacked. Adding this effect helps sell the ship getting bombed, crashing, or exploding (it happens quite often actually haha).
We often need to create new looks and think outside the box on Legends, and Sapphire effects are indispensable to helping us achieve that. So whether it's setting a look in Avid or creating a temp VFX we want to creatively explore, look no further than Boris FX.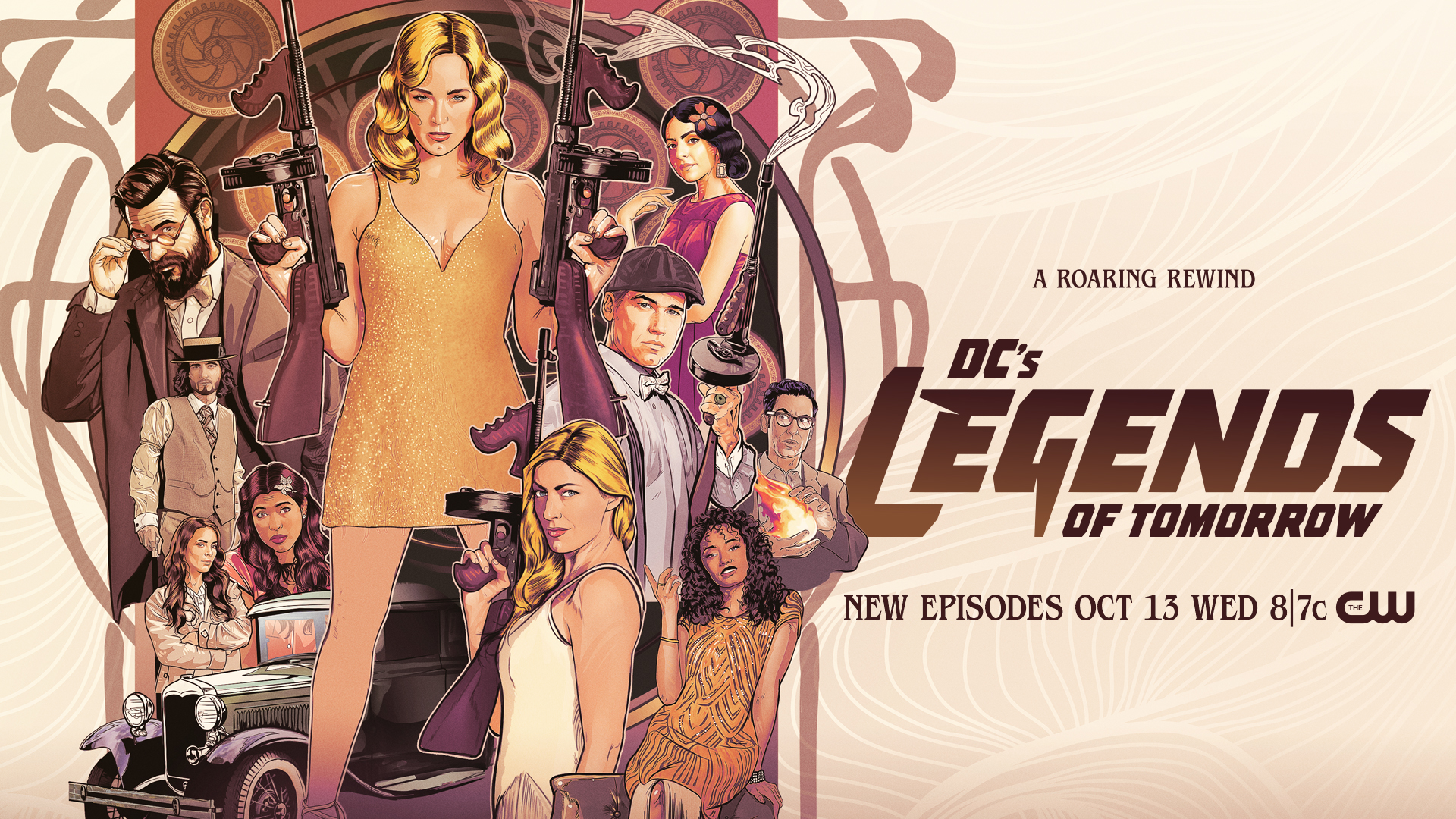 What project are you most proud of and why?
I'm most proud of DC's Legends of Tomorrow. I have worked on this zany, time-traveling series for the past five years. What is unique about this series is every episode and season we get to play with different genres — everything from horror, reality TV, action, comedy, musicals to drama. Making every episode is a unique challenge. My favorite episode this past season was editing the 100th episode of our show, where we brought back former cast members to join our current cast members in one action-packed episode. 
How do you prep before a big project?
The source material is always the best place to start. For example, 12 Monkeys, the TV series, was based on the 1995 movie directed by Terry Gilliam and edited by Mick Audsley, which was originally based on the short French film, Chris Marker's 1962 La Jetée. If the TV series/episode or movie is not based on any previous material, then I look to what influences the project may have, particularly if it's based in a certain time period. If so, then I can immerse myself in music or movies from that era.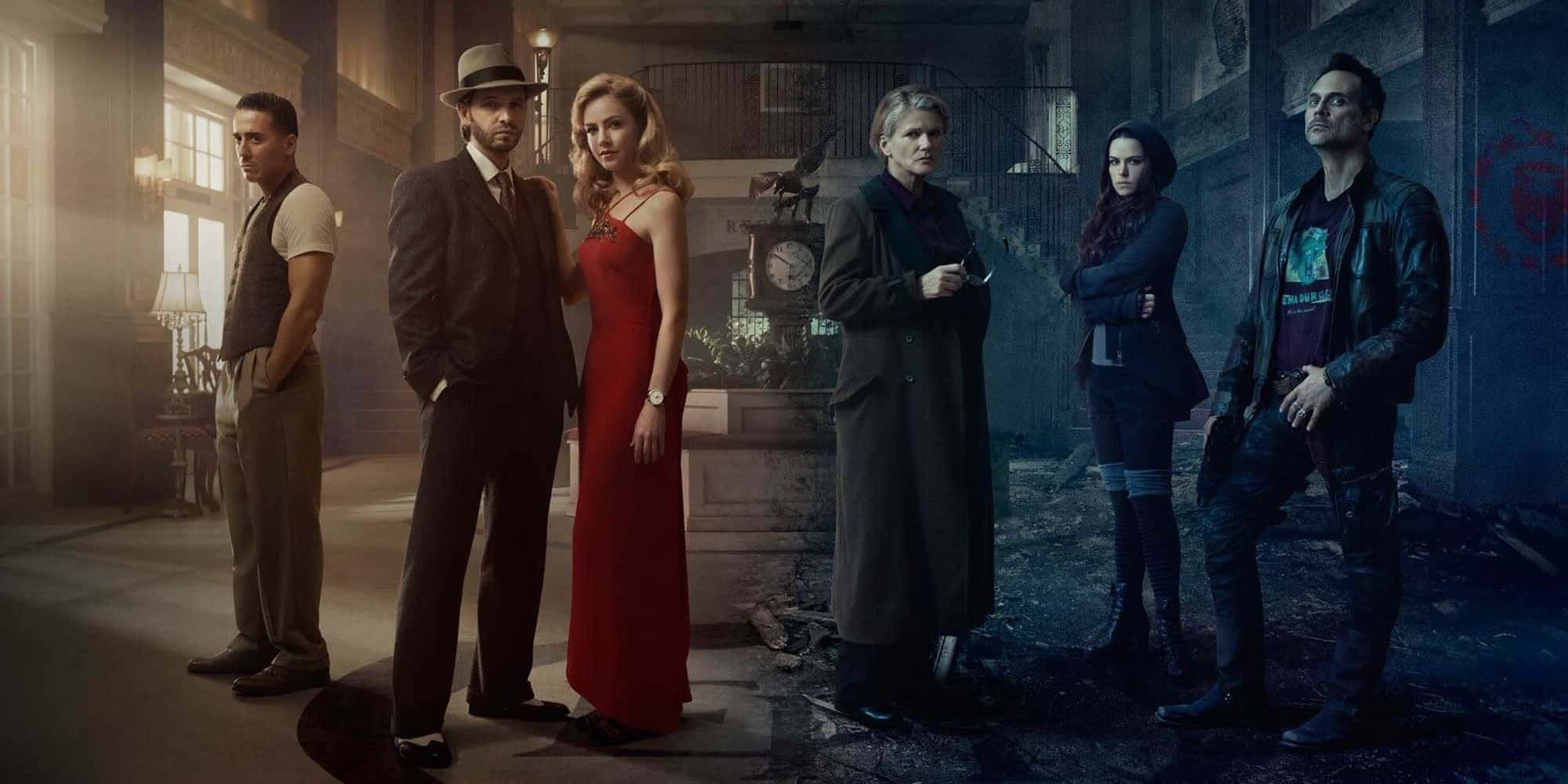 What's a keyboard shortcut you can't live without?
Ctrl + Z aka Undo, no joke, is the single most important action for me other than slicing. I undo more often in an editing session than actually addressing notes. It's no secret undoing is an editor's best friend.
How do you keep yourself fueled/your favorite snack when you're in an epic session?
In order to stay fueled throughout the day, I start with an espresso in the morning, an afternoon coffee after lunch, and for late nights, I drink matcha energy drinks. The great thing about matcha is that it doesn't affect my sleep while keeping me focused. 
Where do you turn for creative inspiration?
For me, creative inspiration comes from many places — my travels, interactions with people from other cultures, family, and feature films. The opportunity to travel in between projects is one of the perks of this business, and it endlessly inspires my work. The ability to see other ways of life outside the States and gain perspective on how other communities perceive the world around them is a magnification of what I do as an editor. 
Every aspect of editing from selecting the perfect facial reaction from an actor to conveying the scene's emotion is a microcosm and reflection of how we all perceive and interact with one another in reality. The beauty of this medium of art is in capturing moments we've all had with loved ones, friends, and family and creating a commonality that we can each recognize in each other. Everyone you meet has a life as full and as complex as yours. Movies and television capture the individual's uniqueness in a way that is accessible to us all, and that inspires me every day.
What do you do when you start feeling creative burnout?
On a network TV show schedule, you can very quickly get burnt out. This last season had me working most weekends, in addition to our regular sixty-hour workweek. With the tight turn-around, I am often worried about taking time away from my workstation, but I have learned you always get more done when you step away. So when I feel stuck or unable to focus, I like to go on a walk, drink some coffee, and just clear my mind before diving back into a scene. I have found that refusing to step away and continuing to focus on the obstacle at hand, always makes the wear and tear feel worse than it is, so stepping away provides much-needed perspective.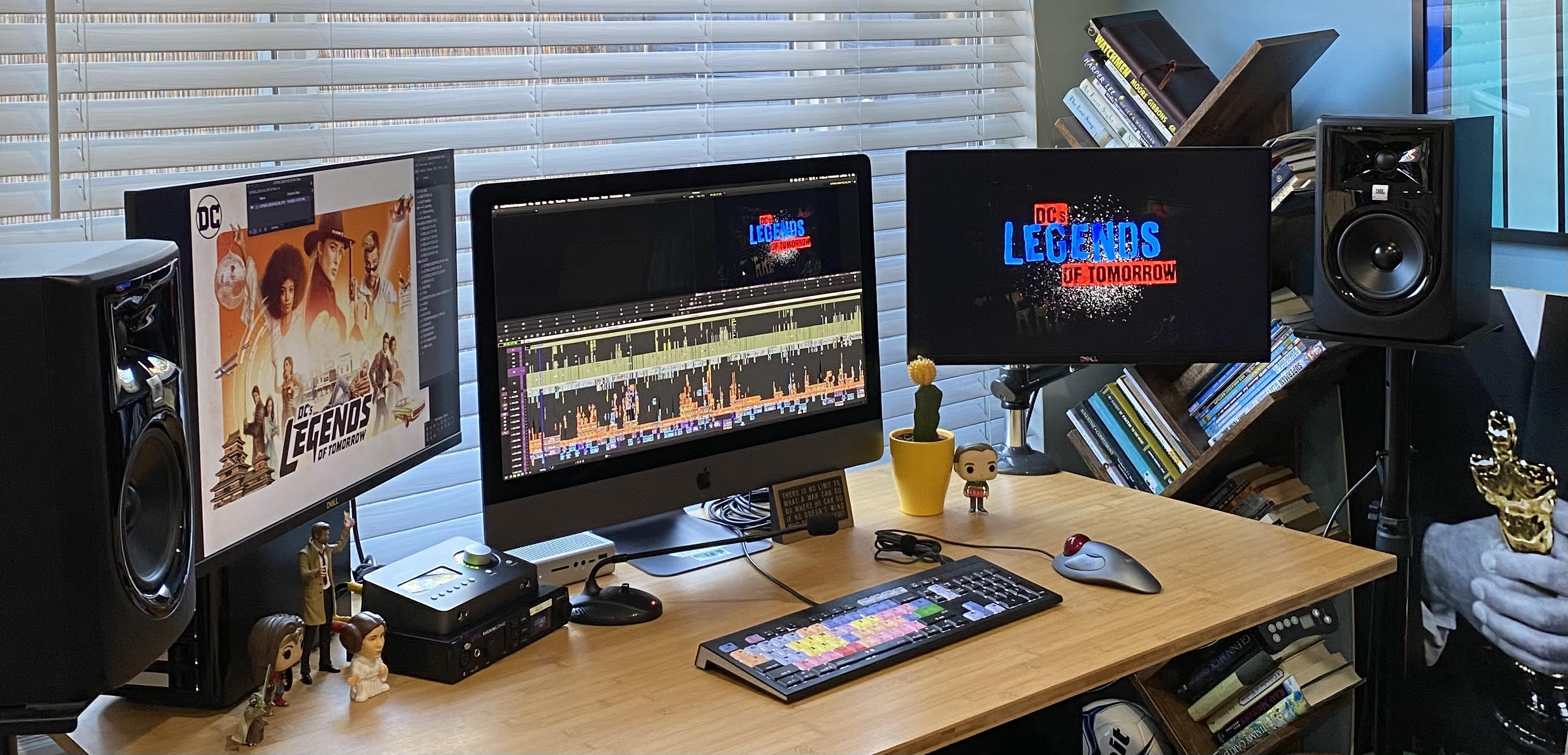 What's your favorite film and/or TV series?
Without a doubt, my favorite movie is Star Wars, the original trilogy. The movie blew my mind when I watched it as a young kid and has remained a staple in my life, shout out to editor Marcia Lucas. Now with the addition of The Mandalorian and Boba Fett TV series, the Star Wars saga has truly expanded and deepened my understanding of storytelling. What Jon Favreau has done with both of those series, in taking at times minute aspects of the original trilogy and transforming the minutia into a full and complex story is an absolute masterclass and goes back to my own philosophy — everyone has an important story to tell. 
If you could collaborate with any director/producer/editor/artist living or dead, who would it be and why?
If I would have had the opportunity, I would have loved to collaborate with director Frank Capra, known for such masterpieces as It's a Wonderful Life (1946), Mr. Smith Goes to Washington (1939), and Meet John Doe (1941) among many others. His ability to tell the everyday man's (person's) story and connect with an audience not only across the country but also beyond his lifetime is a true testament to his storytelling abilities. 
Then to name more contemporary directors, as I mentioned before, I'd love to work with Jon Favreau and also Kathryn Bigelow who has long been among my favorite directors for the gritty and honest nature of all her films. Editors who I greatly admire are Hank Corwin, who edited the masterpiece Snow Falling on Cedar (1999), Tom Cross whose stunning sequences in First Man (2019) continue to inspire, and Thelma Schoonmaker, a long collaborator of Martin Scorsese.
What career and/or life advice would you give your younger self?
I will give you the same advice I got when I first got into the entertainment business and has served me well: Just because you are talented doesn't mean you won't have to start your career by getting someone coffee. My many internships helped me understand the necessary aspects of what it takes to get a project made.
We've entered another year of the pandemic which is hard to wrap one's head around. What are some of the tips and tricks you've learned along the way to help keep yourself sane? Do you have any daily rituals?
Working from home has definitely been challenging, especially considering my office is now my living room. Remembering to take breaks is crucial, and eating lunch at the same time every day away from the workstation helps me keep some structure and much-needed separation to reset myself for the rest of the workday. Also, though at times difficult, when the workday ends, I wait to respond to new emails until the following workday, just because we are always at "work" because we now work from home, shouldn't mean we don't take the necessary time we need for ourselves when off the clock.