Daniel Smith is based in Atlanta, Georgia, and a former senior compositor at CraftyApes. He recently moved into compositing supervisor at FuseFX. Daniel has been a VFX supervisor, stereographer, producer, screenwriter, teacher, author, and director. His weapon of choice is the Foundry's Nuke paired with Boris FX Mocha Pro and Sapphire plugins. His recent compositor credits include Marvel's Moon Knight (Disney+), The In Between (Paramount+), and Red Notice (Netflix). He has also recently written a compositing book for Nuke called Nuke Codex: Nodes within Nodes.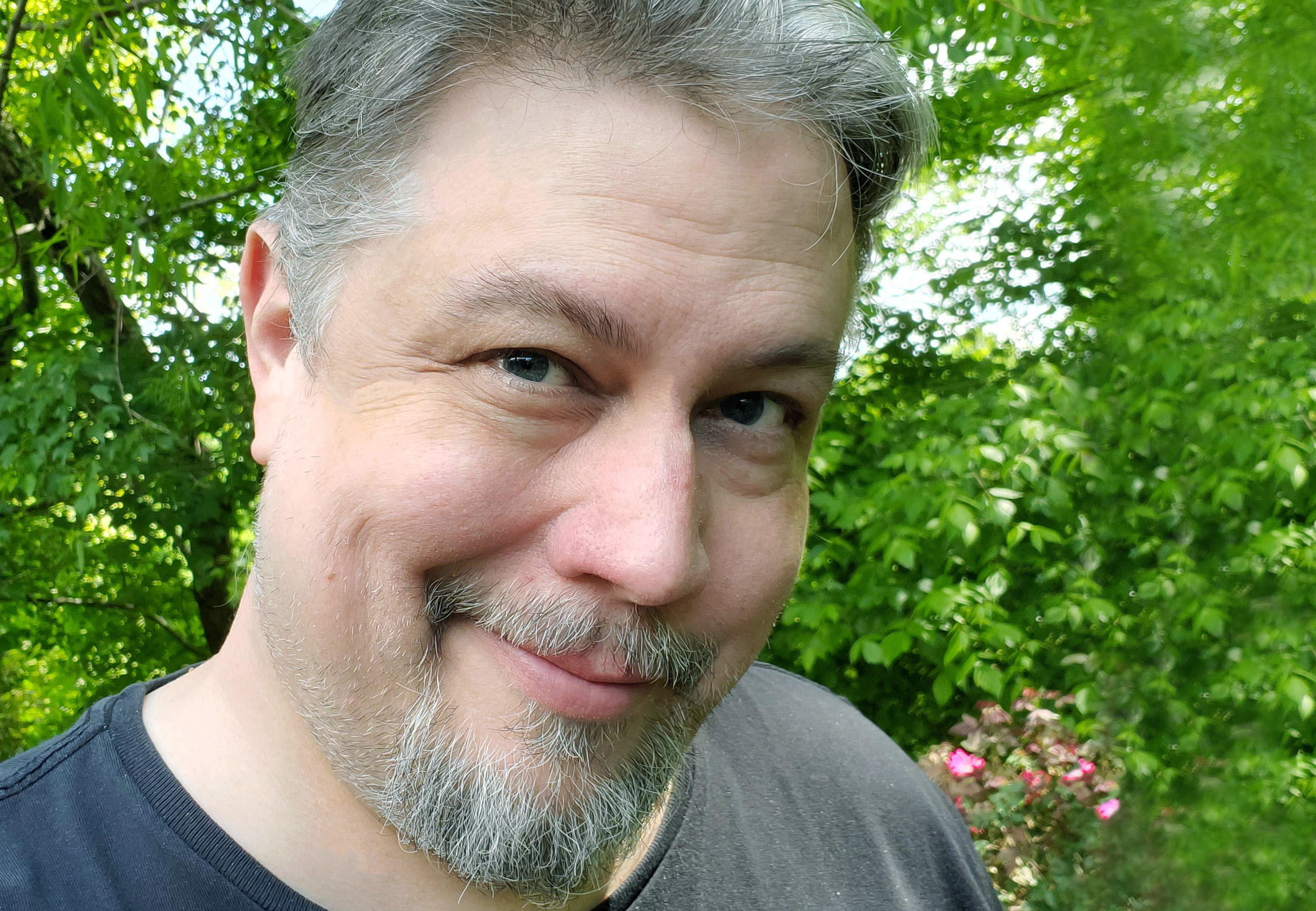 Where are you from, and how did you get your start in the industry?
I am from the stardust that formed in the belt of Orion near Alnilam that settled in the region of Buffalo, NY. I have been working in the industry for almost 30 years. I started out by making flipbooks when I was 12 years old and stop motion films with clay. I am entirely self-taught and parlayed that into 2D and 3D animation on the early Video Toaster and software called Lightwave 3D. My first professional job was creating flying logos and maritime simulations. Two years later I created the first digital previz on the film Judge Dredd.
What are your go-to Boris FX plugins, and which effect/features do you rely on most? 
I rely heavily on Mocha Pro almost every day on every shot I work on. I use it to track the plates and to roto for holdouts and masks on just about everything.  On Moon Knight, I had several greenscreen set extension shots on episode four where Marc Spector (played by Oscar Isaac) and his wife are looking through the tombs of Egypt. A partial set was constructed and the hallway needed to be extended. Mocha Pro was essential to get a good solid track to add in the 2D image that filled the greenscreen. I also had other shots where I replaced the reflection with another take so that it looks like Steven (also played by Isaac) is in the mirror. Again, Mocha Pro was used to track and roto without fail.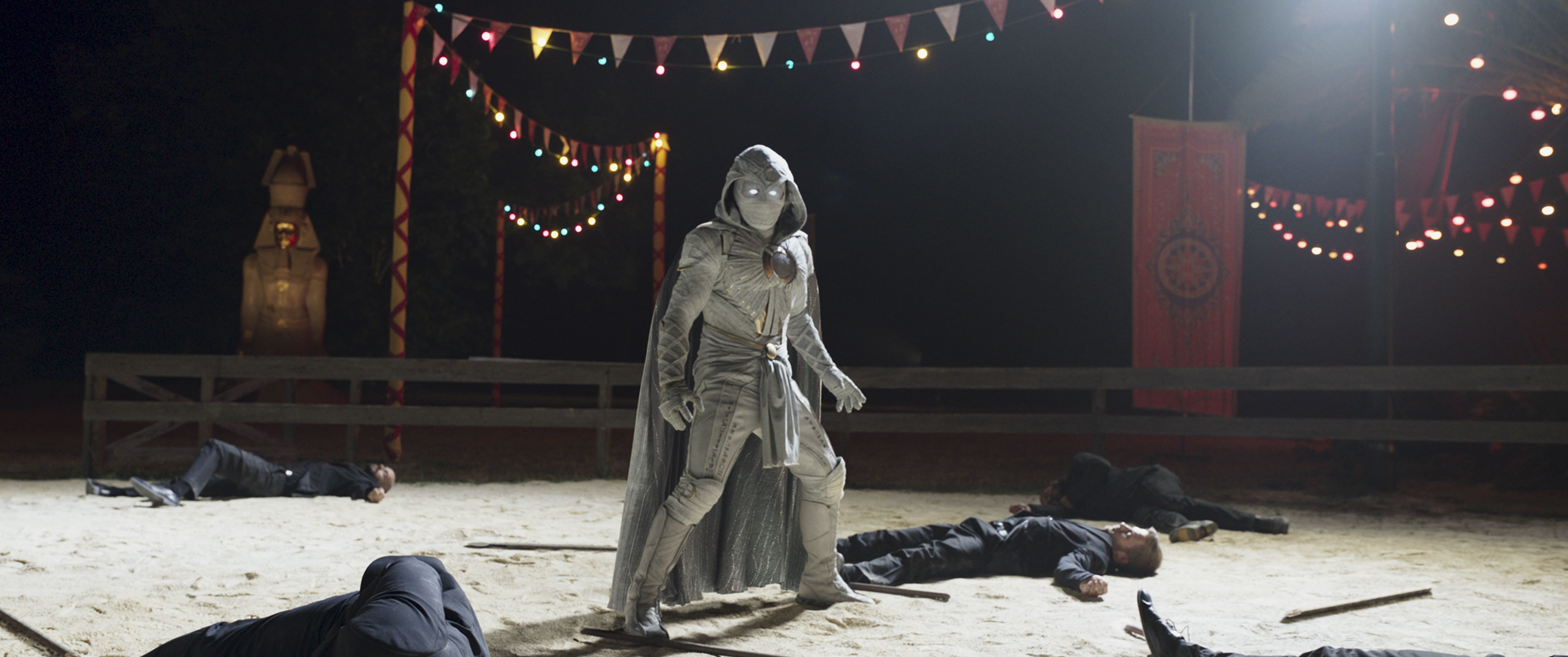 (Oscar Isaac as Moon Knight in Marvel Studios' MOON KNIGHT. Photo courtesy of Marvel Studios. ©Marvel Studios 2022. All Rights Reserved.)
What project are you most proud of and why?
That's a very long conversation. I have to say that almost everything I have worked on I am proud of — mostly because of the great people I get to collaborate with. Each project has its ups and downs, but at the end of the day, I get to push pixels around and work with some great people. Who could ask for more?
How do you prep before a big project?
A big project is the same as a smaller one, it's just more stuff. You still need to focus on getting the most out of what your client wants of a shot and finding a way to do that in the most efficient way given the budget. Prepping often is gathering references and finding a common language that you and your collaborators can agree on and then executing that vision.
What's a keyboard shortcut you can't live without?
Well there's the zoom pan key in Mocha that's very useful, however, I have to give this one over to Nuke. I hit the "Tab" key all day because it's the one that brings up the quick filter list of all the nodes you can call out. Without that one, I would go insane.
How do you keep yourself fueled/your favorite snack when you're in an epic session?
Hmmm, I really don't function until I have my iced coffee which I prefer as mocha flavor! Coffee and an occasional soft pretzel delivered while still hot from Auntie Anne's is my Friday guilty pleasure.
Where do you turn for creative inspiration?
Everywhere. Your creative bubble is filled with the experiential ether that you encounter every day. The films and TV you watch, the books you read, the music you play. Right down to conversations with other people about what they are passionate about. I never sit around waiting for inspiration. I derive it from the ordinary to the extraordinary. Once you realize that even the most mundane can be profound, you see amazing things wherever you are. You just need to look.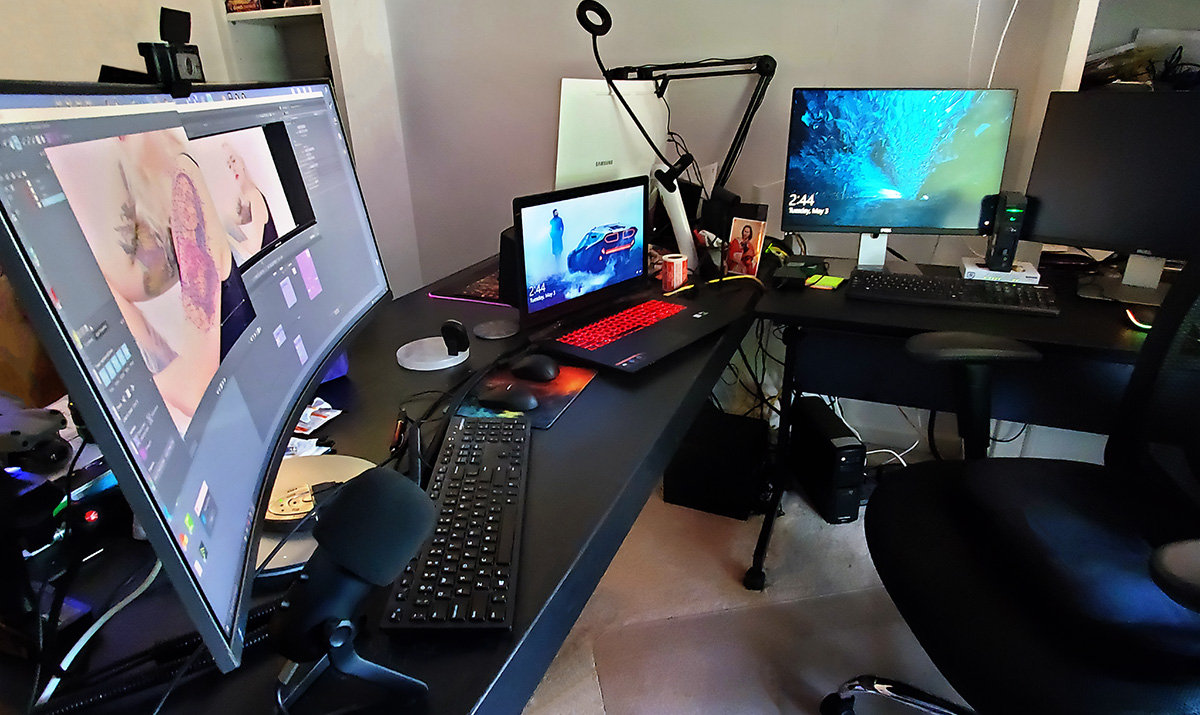 What do you do when you start feeling creative burnout?
I really don't feel that way. I get tired of apathy, indecision, software crashing and waiting around but I feel my creativity never suffers in that same way. However, I do feel like I need a different aspect of my brain to fire its neurons after staring at screens all day. So after I eat dinner with my wife and night comes, we often build with LEGO bricks and find it's a great way to decompress.
What's your favorite film and/or TV series?
This is a difficult question. I LOVE cinema. I love storytelling. To distill it to one thing that's better than all the rest is impossible! I can say that right now my favorite show to watch is Better Call Saul and my favorite film is Blade Runner 2049.
If you could collaborate with any director/producer/editor/artist living or dead, who would it be and why?
This is easy. My goal is to collaborate with Denis Villeneuve. He is the greatest director that is producing work at the top of his game right now. His last films — Sicaro, Arrival, Blade Runner 2049, and Dune — are incredible art. His passion for story and character while delivering some of the very best visuals is barred none. That would be a true honor.
What career and/or life advice would you give your younger self?
I would smack him. I was given poor advice when I first worked in the industry about valuing yourself as a commodity. To withhold techniques and knowledge to make yourself more valued.   I later discovered the tremendous value in sharing knowledge and decided to teach VFX for a few years. I've written a book on compositing and I aim to spread the knowledge as far as I can. I think it's better when we all put ourselves together with others to meet a common goal. VFX is a collaborative art. I'm not sure why I felt so strongly that I had to do it all myself early in my career. It did give me a broader knowledge base, but the more you surround yourself with others who are better than you, the more you get to learn.
Never be afraid of not knowing the answer, and ALWAYS be curious.  Ask questions. Be curious and have enthusiasm for the work. You can fail, but you'll never be a failure if you're curious.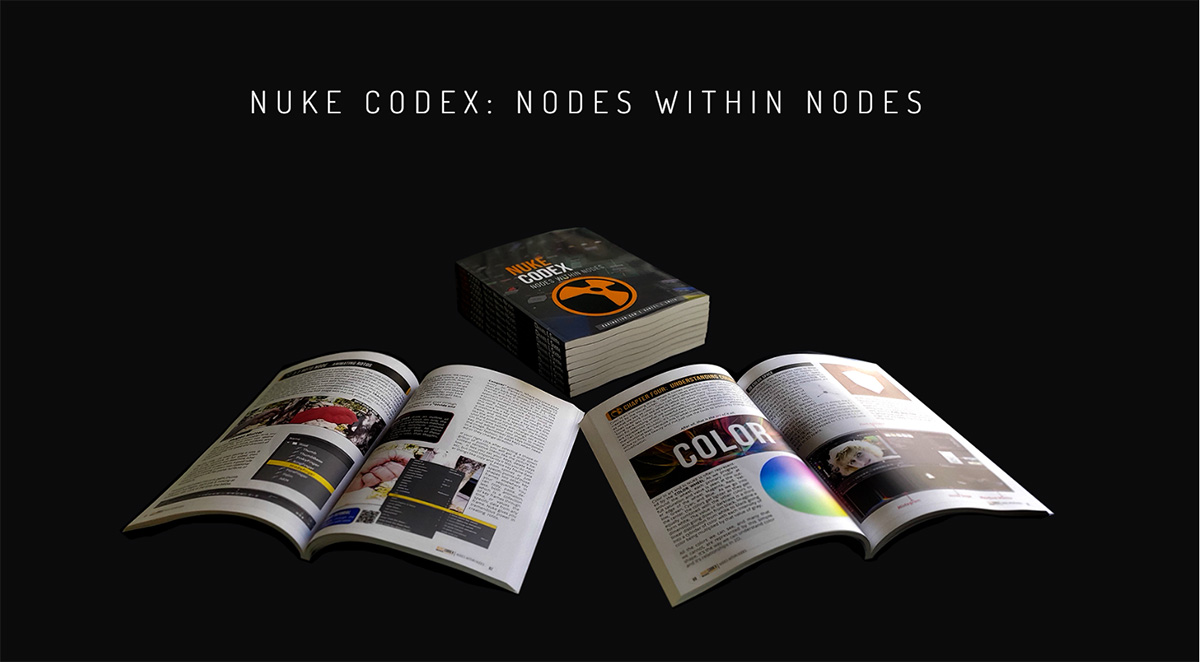 Learn more about Nuke Codex: Nodes within Nodes
Watch Dan's Boris FX Live replay: Mocha Pro and Silhouette for Nuke Artists
Learn more about Mocha Pro and download a free 15-day trial