Christian Capello-Colon is a senior editor at Trailer Park Group. The ten-year veteran in theatrical marketing has worked on campaigns for Baby Driver, Captain America: Civil War, Dunkirk, Interstellar, Dr. Strange, Antman,and Dawn of the Planet of the Apes. His most recent campaigns include The Falcon and The Winter Soldier, Tenet, Lupin, Wolfwalkers,and Godzilla VS Kong. He's a husband and father, skateboarder, gardener, and lover. He relies on Sapphire plugins inside Adobe Premiere Pro and Avid.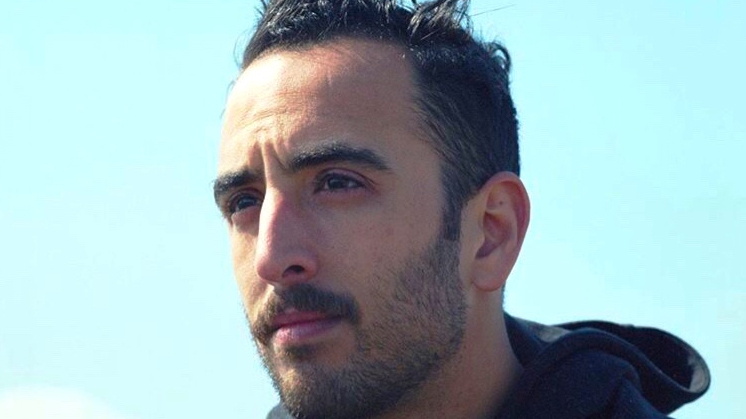 Where are you from and how did you get your start in the industry? I was born and raised in Brooklyn, NY. I grew up with a bunch of kids in my neighborhood who loved movies. We started filming ourselves skateboarding which very quickly evolved into Jackass-style stunts and pranks that evolved further into short comedic sketches and films. We then had the bright idea of trying to get a show on BCAT (Brooklyn Cable Access TV), which we did. I've had the bug of wanting to make films after watching Sami Raimi's Evil Dead 2 when I was about 8 or 9 years old. I couldn't understand how this film could be equal parts terrifying to absolutely hilarious and I wanted to know how Sam was able to accomplish this. I interned at whatever production companies I could find in NYC and worked on a small outdoor TV series after college before moving to LA. 
I pursued working on various film sets holding many different positions from grip work to assistant camera operator. Eventually I started where a lot of other editors typically do in our industry as a PA/Runner for Trailer Park. Bottom of the totem pole, getting producers coffee and picking up dog treats for clients. Eventually through hard work, having a good attitude and a bit of luck I managed to send my very first TV spot to Warner Bros. as a PA. I very quickly moved my way up to assistant editor, junior editor, etc.
What are your go-to Boris FX plugins and which effect/features do you rely on most? Sapphire for sure. There are really great elements that help me when attempting to "break the mold" of a trailer or TV and digital spots. I really enjoy experimenting with various effects to see what plays organically to the tone and style of whatever it is I'm cutting.
What project are you most proud of and why? I would say the project I am probably most known for would be my work on the Baby Driver campaign. I cut the first domestic trailer and followed that up with a few TV spots and the TekillYa Trailer. I FREAKED OUT when I had heard we would be getting that film in at TP because of how much I loved Edgar Wright and his films. I knew I had to dig deep and come up with something special for the campaign so I fired on all cylinders. It was a super fun project to work on as a lover of music and clever editorial.
How do you prep before a big project? Lots of stretching, both mentally and physically. I do a lot of prep work by trying to get as much info about the project as possible. The director's filmography, the cinematographer, composers, production designers, to get a sense of what to expect visually, and tonally from a film even before watching it. It may help infer what I may attempt to do on a timeline by exposing myself to their previous work. I really like trying to reset my mind before I dive into the viewing and breakdown of any new project so I can have a blank canvas in which to experiment with. 
What's a keyboard shortcut you can't live without? Command+S and Command+Z.
How do you keep yourself fueled/your favorite snack when you're in an epic session? When I'm in the zone or in that state of creative "flow," food, drink, sleep, and even blinking become secondary to whatever is happening on my timeline from my brain to my fingertips. I drink a lot of water throughout the day and I love fruit. Coffee is key too.
Where do you turn for creative inspiration? I like to put films on in the background sometimes while I'm editing. I've been watching a ton of films from the 70's-80s and I am always surprised when I see an interesting montage/edit or title sequence. I also try to get outside as much as I can. Walking in the woods is by far my greatest time for thinking and conceptualizing.
What do you do when you start feeling creative burnout? It depends. If I'm at the tail end of a film campaign I try to dig deep for one final "clutter buster" spot. Something completely bonkers that the client may never go for but it's just a shot in the dark. It helps to break your editorial habits and can engage your enthusiasm once again. Sometimes you hit a creative wall and second guess every decision you've made while cutting and it feels daunting to try and work through it which I think is our creative mind being pummeled by our ego. It's good practice to put ego aside and let the creative mind do its thing.
What's your favorite film and/or TV series? Oh man, too many to count. Evil Dead 2, Jaws, Back to the Future, The Shining, No Country for Old Men, Heat, Total Recall, Ghostbusters, The Godfather, Mean Streets, Fargo. TV series I lean heavily into comedies: The Simpsons, The Office, True Detective, Twin Peaks, Survivorman. Lots of great stuff out there.
If you could collaborate with any director/producer/editor living or dead, who would it be and why? I would say working with any and all filmmakers in any capacity is always such a treat. Edgar Wright was such a pleasure to work with on Baby Driver. I got a chance to chat with Paul Machillis, the editor of Baby Driver, at the premiere after party and it was incredible to learn about his process and approach to editing that film. We both learned that we borrowed and shared editorial ideas from one another. I would love to work with Edgar again, he was so appreciative of the work and the creative I brought to his film and vice versa.
What career and/or life advice would you give your younger self? Work hard, stay humble. I feel like I sound like a Dwayne The Rock Johnson Instagram post.