Chad Rubel is a television editor who has lived in Los Angeles for over 20 years. He is currently an editor on Star Trek: Discovery (Paramount+). Other editor credits include Star Trek Short Treks (Paramount+), Limetown (Facebook Watch), and Zoo (CBS). Prior to his jump to editor, he worked as an assistant editor on fan faves shows like Fringe (Fox), White Collar (USA), and Sleepy Hollow (Fox). He uses Boris FX Sapphire plugins inside his Avid-based workflow. Follow him on Twitter.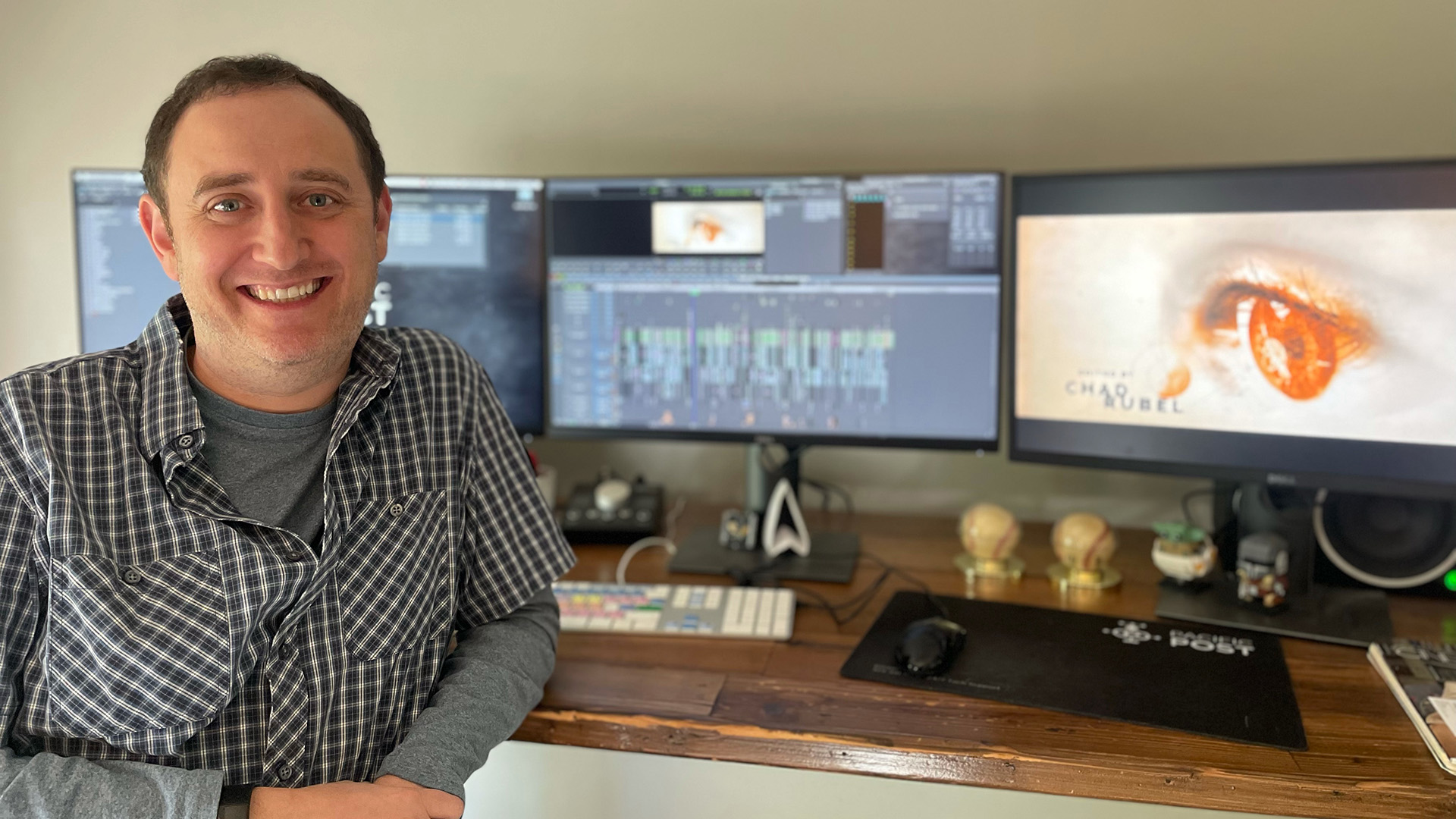 Where are you from, and how did you get your start in the industry?
I am originally from Rockland County, New York. I was lucky to go to a high school that had its own TV studio. So I started editing on 3/4 inch linear editing systems during freshman year. I went to film school at Ithaca College and was able to do my last semester of college in Los Angeles where I had several internships. One of those internships led to a short post-production assistant job on Saving Silverman. I hit it off with the post crew and was able to get on the next full feature that they worked on which was National Security with Martin Lawrence.
What are your go-to Boris FX plugins, and which effect/features do you rely on most? 
Every show you tend to favor different plugins, but lately on Star Trek: Discovery, I use a lot of Sapphire S_Shake. The ship is always going through some turbulence and maybe it needs a little more shake to sell it. As an assistant editor on Forever (ABC), I remember using Sapphire S_FilmEffect to give a look to flashback scenes so they would pop out differently from the rest of the show. My assistant editor on Discovery, Darren Hallihan, has started to use Continuum's BCC_PixelChooser instead of AniMatte this season.
What project are you most proud of and why?
I am proud of all of the shows I have worked on for different reasons. Zoo will always have a special place in my heart because it was the first show to give me a shot as a TV editor in the rotation. Getting to work on the Star Trek franchise has been an amazing trip. To get to be a small part of a huge universe and legacy has been a lot of fun. It is also nice to have your friends already wanting to watch your show without me lobbying them.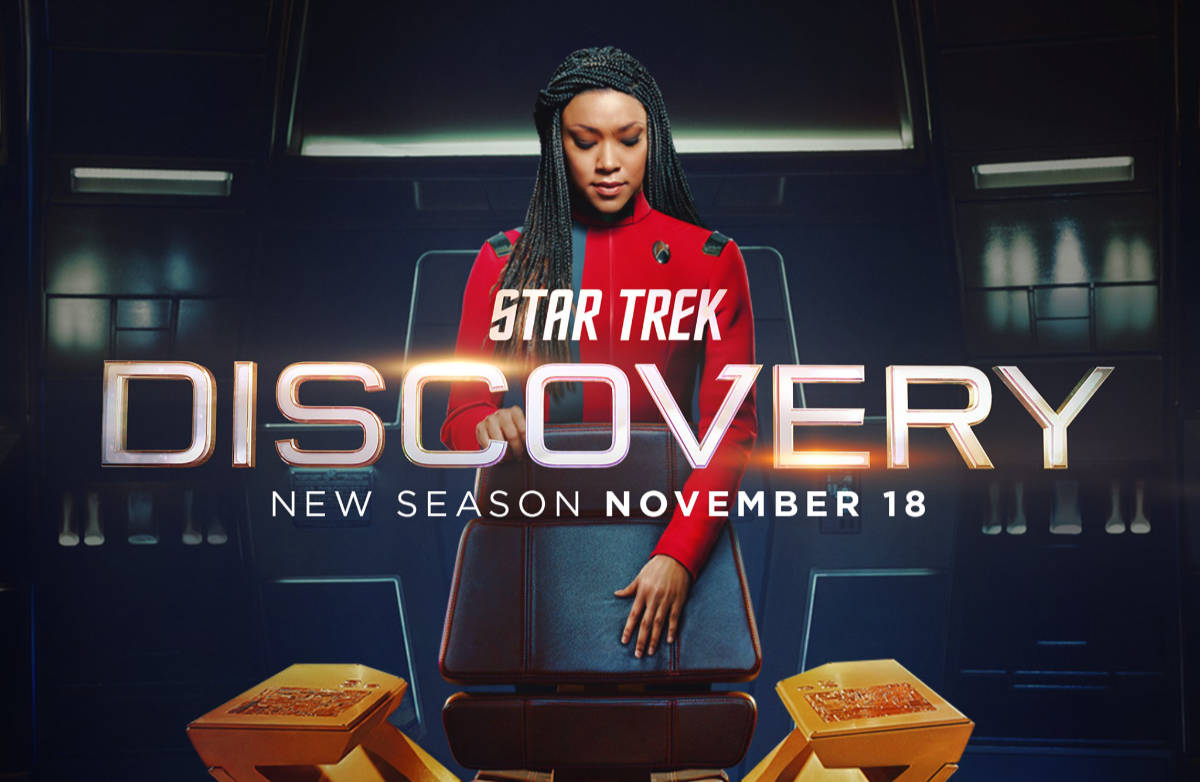 How do you prep before a big project?
I try to watch as much of the show as possible if it is a returning show so I can be up to speed. If it is a new show, I try to watch other things that the creatives have worked on so I can get a feel for what they like or if they mention shows as influences. A cool thing about this industry is watching films and TV shows is some of the most fun homework you'll ever get to do.
What's a keyboard shortcut you can't live without?
Shift-Command-A for "Deselect All" is one of my most used shortcuts because I have so many tracks of video and audio that I can't always see everything in the timeline. Using "Deselect All" before I do something makes sure I don't mess anything up in a change.
How do you keep yourself fueled/your favorite snack when you're in an epic session?
For me, it is more about what I don't eat before a super session with producers. I need to stay away from a big meal for lunch. I try to snack on Trek Mix and protein bars during the day. I normally drink a lot of water when I am working, but I might slow down on a producer's day because I don't want to ask for a break while we are in a groove. That being said, my bosses would never keep me from the restroom. On more than one occasion, I have asked to use the restroom and they have told me that I never need their permission to step away.
Where do you turn for creative inspiration?
I find a lot of inspiration from the dailies that I am watching. While I am watching them, I am planning in my head what I want to do with the cut. I am trying to read clues in the director's choices that help influence where I want to take the scene.
Besides that, my love of film and television drives me to be a creative person. I know there is a legacy of film/TV history that I am standing on the shoulders of.
What do you do when you start feeling creative burnout?
Walks. I think going on walks is important to get your mind thinking about the cut, but unable to make a change. It allows me to be more thoughtful about what I am doing. I believe letting your mind rest a little lets you be more creative.
What's your favorite film and/or TV series?
My favorite films are very influenced by what my father recorded on VHS tape as a kid. The first two Godfathers were big movies for me. We had the first three Star Wars movies on one VHS tape in SLP mode. As far as my favorite TV shows — The Wire, Lost, and Battlestar Galactica (2004).
If you could collaborate with any director/producer/editor/artist living or dead, who would it be and why?
I grew up on Spielberg and Scorcese films, so to go back in time and edit with the people who shaped my introductions to cinema would be a treat. Even to be an assistant editor and learn from the edit masters would be so much fun on films like Lawrence of Arabia (Anne V Coates), Jaws (Verna Fields), and Raging Bull (Thelma Schoonmaker).
What career and/or life advice would you give your younger self?
Stick at it and don't get discouraged. Opportunities come to those who are prepared. I was an assistant editor for a long time before I got my shot in the editing chair. Some of my friends got opportunities before I did when I felt I was ready to move up. In TV, you get on a show and after a few seasons, opportunities start to open up. So sometimes your destiny is tied to the success of your show and you have no control over it or if the pilot got picked up and went to series. As an assistant editor, I tried to always cut an act per show when possible. That gave me more experience than my resume may reflect and also helped my confidence when the opportunity presented itself.