Mike Gaines is a visual effects artist in Los Angeles, CA specializing in invisible effects work for film & TV. At his company, InvisEffects (Invisible-Effects… get it?), he uses Adobe After Effects for projects including Modern Family (ABC), This Is Us (NBC), Bless This Mess (FOX), and Bunk'd (Disney Channel). During the summer, he teaches at Boston University's Academy of Media Production. You can follow him on Instagram and Twitter.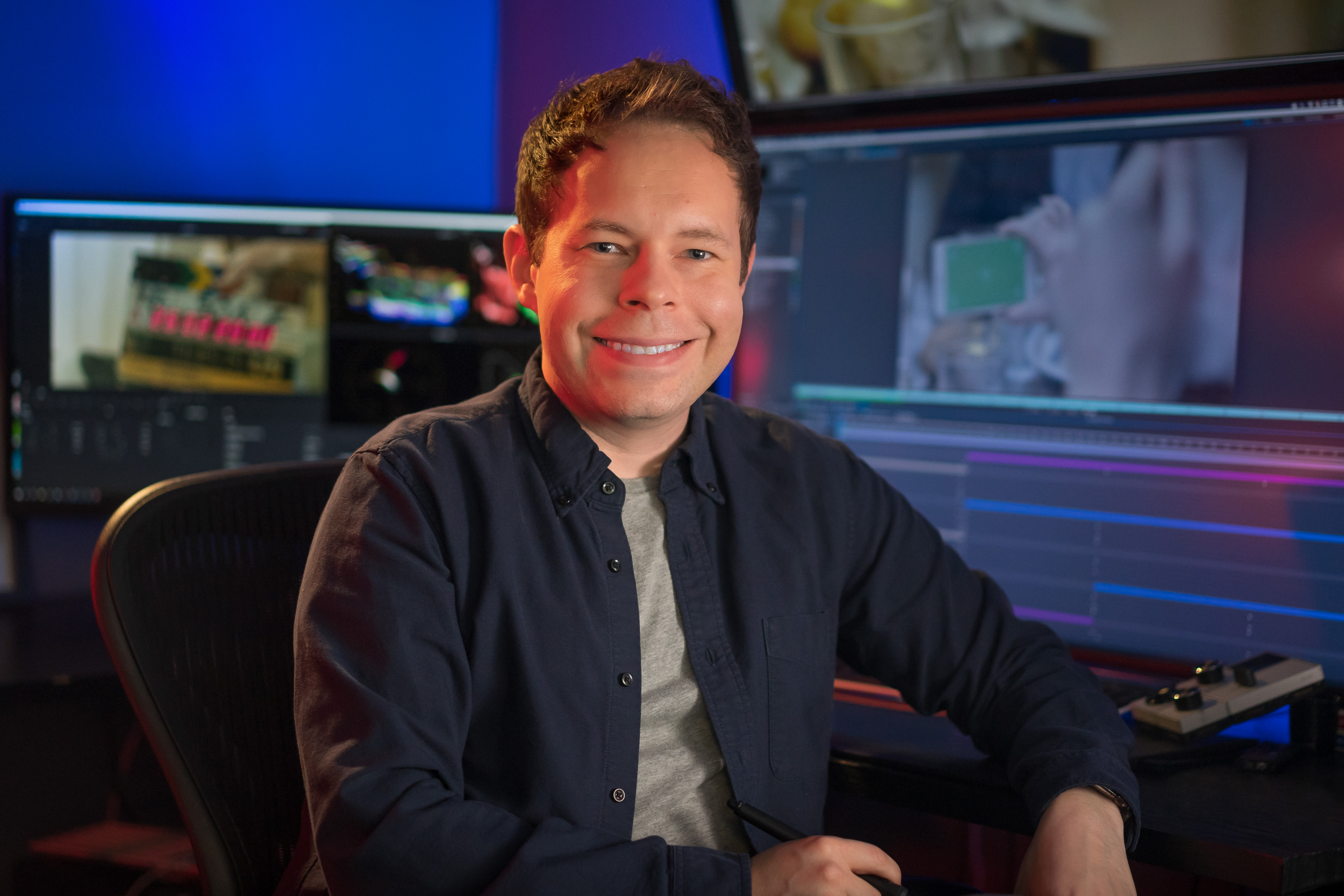 Where are you from and how did you get your start in the industry? I'm a child of the south and east coast, growing up in North Little Rock, Arkansas, and Bethesda, Maryland. After going to school at Boston University, I moved to Los Angeles and started out in the TV and film post-production world before discovering the knack for visual effects. I was working as a post-production assistant on a feature film and the director came into my office and asked if I could do some temp VFX for their rough cut. "Sure!" I said (not really knowing much more than Photoshop). Well, 15 tutorial videos later, I had somehow learned the basics of Mocha and After Effects and was putting screens into phones and removing rigs and wires. By the end of the project, I ended up completing the finals of all of the invisible visual effects on the film. Seeing my name projected on the screen at the movie theater was all it took to keep going.
What project are you most proud of and why? I have worked on some amazing TV shows, many of which I've been a huge fan of (that doesn't always happen!). When I was growing up as a teenager, I watched The X-Files religiously. I was obsessed with it. Fast forward 20 years and I'm working on the actual show. It's a surreal experience to be working on something that you grew up with, admired, and made you who you are. Those projects are the most special to me.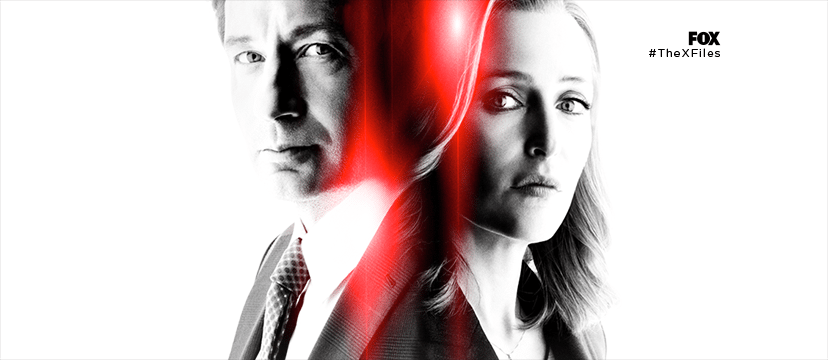 How do you prep before a big project? Organization and communication are key. Keeping an open and honest line of communication between you and the client is what makes or breaks a successful job. If possible, I try to meet with the producers, editors, and assistants in-person at the beginning of any show to start a collaborative relationship. Knowing your client face-to-face makes it so much easier when it comes to dealing with those pesky notes and revisions… you hate them just a little bit less :)
What's a keyboard shortcut you can't live without? I'm constantly tinkering and trying out new ideas, so I've probably worn down the Command and Z keys on every keyboard I've ever owned. And of course, Command-S: Move a keyframe: save! Change the opacity: save!! Every time I do something, Command-S. Better safe than sorry!
How do you keep yourself fueled/your favorite snack when you're in an epic session? Coffee is my fuel during the day and I always have peanuts and popcorn on hand for snacking.
Where do you turn for creative inspiration? I am continually inspired by other people's work. Watching the behind-the-scenes of a film, listening to a director's commentary, or analyzing a VFX demo reel always gets me excited to get back in front of the computer to try new things. Instagram is a great place to showcase design and VFX work and I follow some amazingly creative people.
What do you do when you start feeling creative burnout? Whenever I feel creatively drained, I try to force myself to step back from a project and come back to it later with fresh eyes.
What's your favorite film and/or TV series? Back to the Future. I'm a kid of the 80s and still want to be Marty McFly.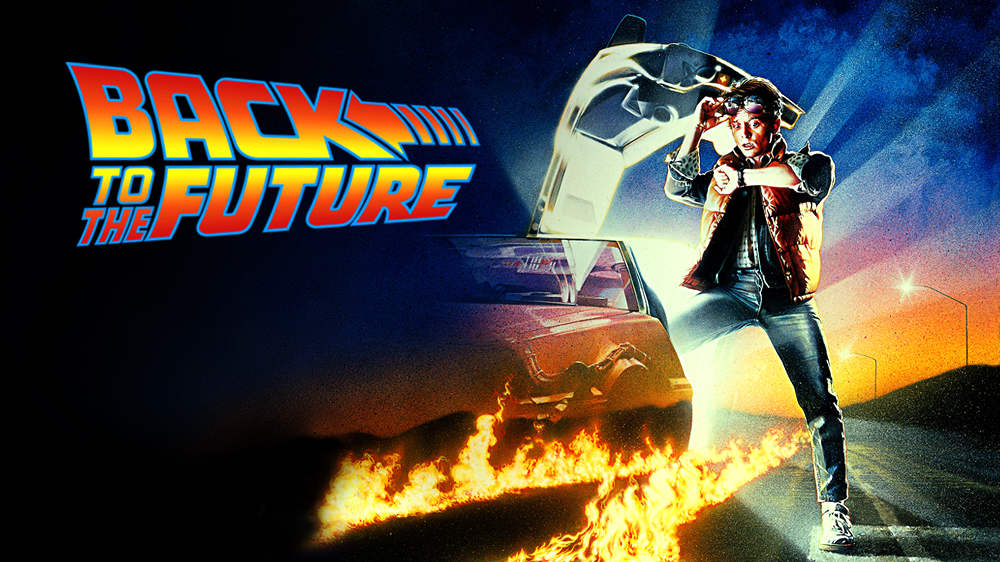 If you could collaborate with any director/producer/editor/etc. living or dead, who would it be and why? Stan Winston. He was the pioneer of special effects makeup, practical effects, and creature puppetry. Jurassic Park, The Terminator, Aliens — these movies showed me that creating the impossible was actually possible with just a little movie magic behind the scenes. I try to do that every day using a computer. He was able to do it masterfully with foam, wire, and animatronics. It's a standard I look up to and I would have loved the opportunity to collaborate with him.
What career and/or life advice would you give your younger self? Keep an open mind. When I was dreaming of working on movies as a kid, all I wanted to do was a job on set. That's where the action is! Actors, lights, cameras, directors — you find them all on set! Little did I know how important, exciting, and interesting the world of post-production and visual effects was going to be. When I moved to Los Angeles, the last thing I wanted to do was sit in a dark office in front of a computer going frame-by-frame-by-frame. But I kept an open mind and decided to take an office post-production assistant job and I quickly realized that was my world. I fit in perfectly and couldn't imagine being anywhere else… and the darker the room, the better. :)
What are your go-to Boris FX plugins and which effect/features do you rely on most? I use Mocha Pro on just about every single shot that I work on. It's tracking capabilities are absolutely essential to anyone's workflow and it's my go-to for roto work. I use the Sapphire plugins extensively, such as S_Grain for adding grain to my paint fixes and S_EdgeFlash to help with edges in compositing. And my toolbox would not be complete without Continuum's Primatte Studio to tackle hard-to-key green and blue screens.