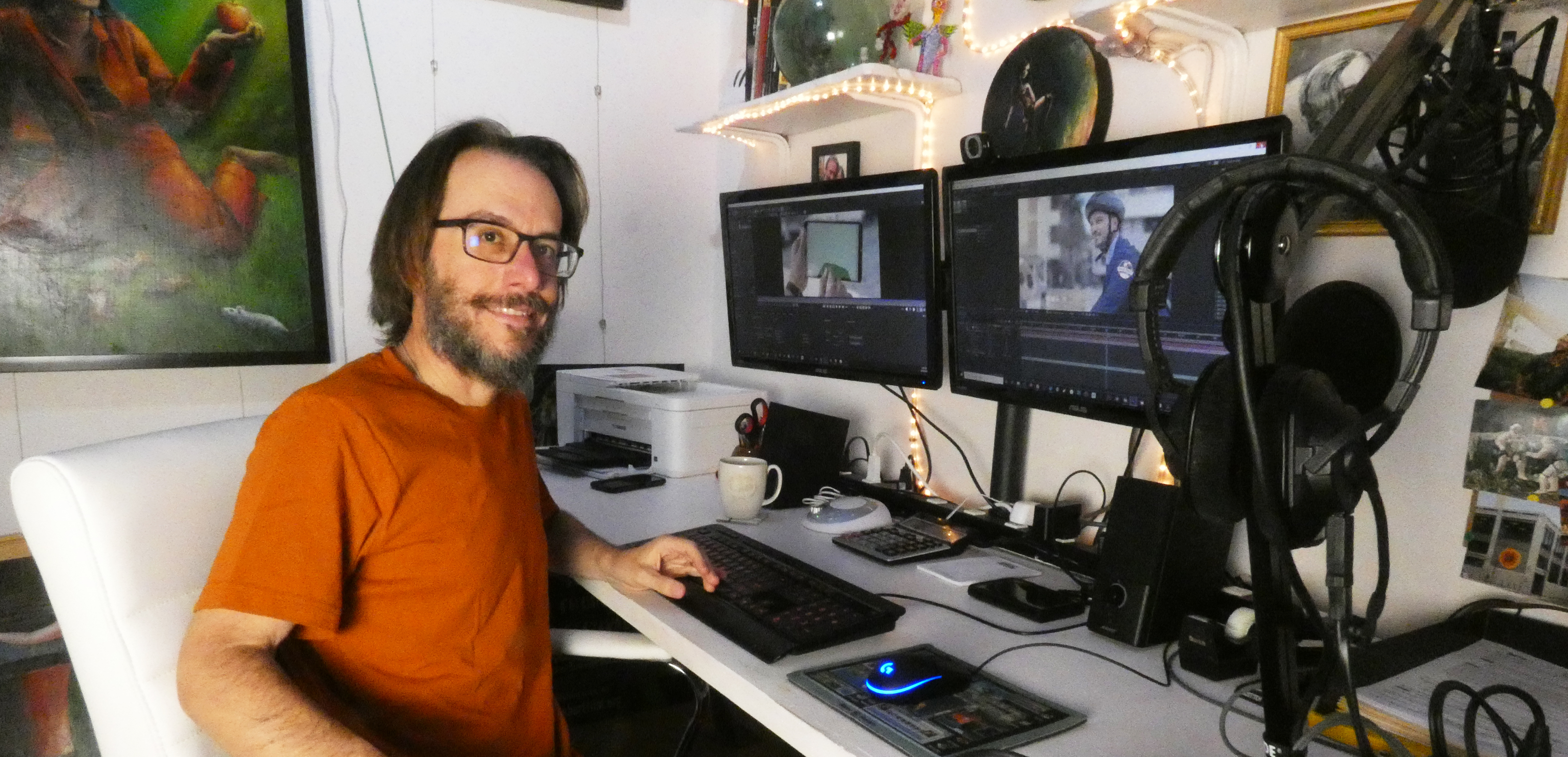 Lee Lanier has worked as a professional 3D animator and visual effects artist since 1994. He has worked at Walt Disney Studios and PDI/DreamWorks on such films as The Santa Clause, Mortal Kombat, Antz, and Shrek. In 2000, he started freelancing through his company, BeezleBug Bit, LLC. In recent years, he's turned to training, creating tutorials for lynda.com, Foundry, Lowepost.com, and LinkedIn Learning while writing a series of books for Sybex and Focal Press. He uses a wide variety of software for animation, VFX, and editing. You can see some of his unusual animation work at beezlebugbit.com or check out his figurative paintings on Instagram (@leelanierpaints). Watch Lee's Learning Silhouette and Learning Mocha courses on Linkedin Learning (formerly Lynda.com).
Where are you from and how did you get your start in the industry? I grew up in Ohio and Alabama but moved to L.A. in 1989. After working in film production for several years, I transitioned to 3D animation in 1994 when I was hired at Buena Vista Visual Effects, which was Walt Disney's first digital VFX department. In 1996, I moved to the Bay Area to work at PDI/DreamWorks.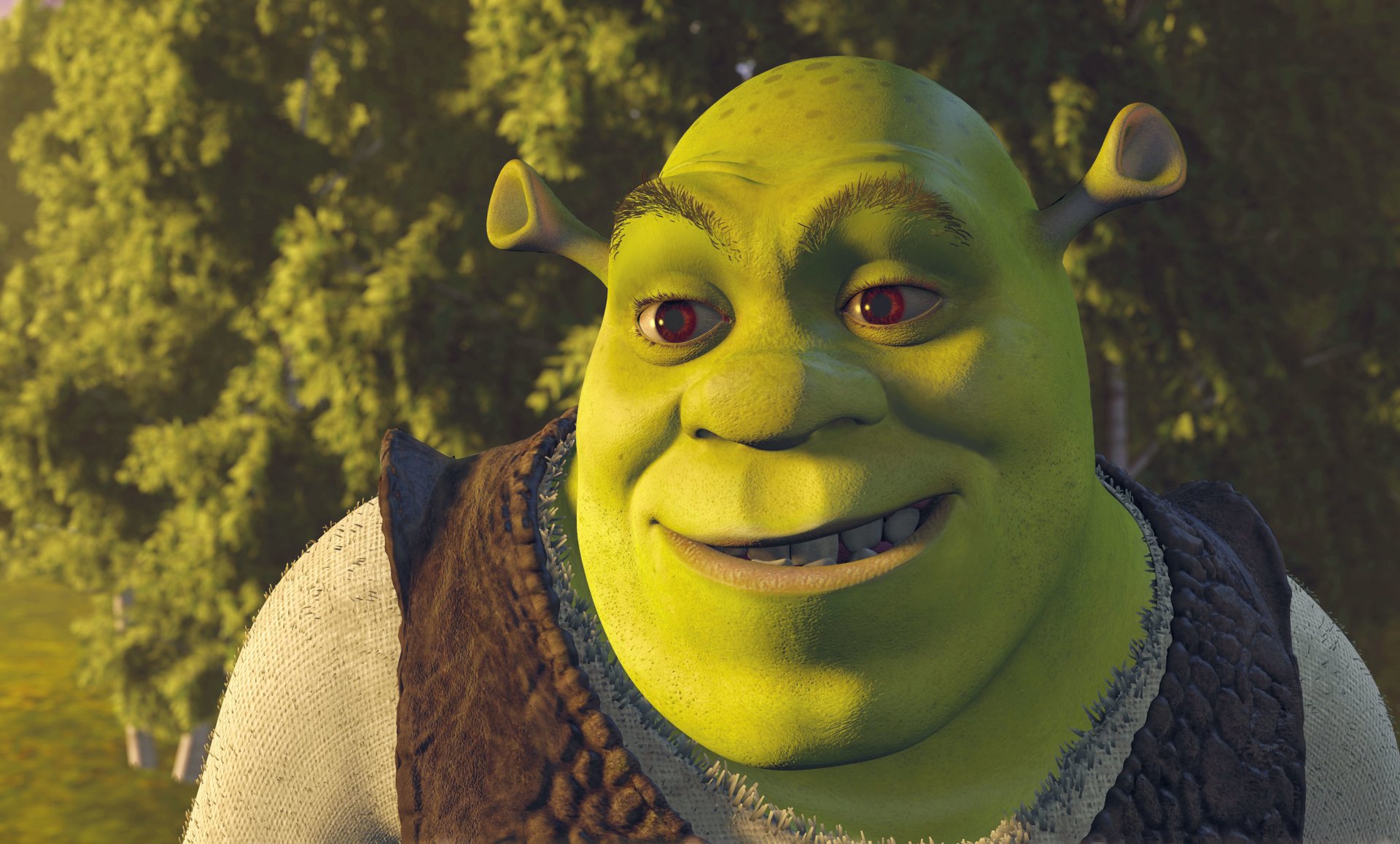 What project are you most proud of and why? I produced, directed, and animated a series of very bizarre short films that have played at numerous film festivals, art galleries, and museums around the world.
How do you prep before a big project? Organization is key, whether it's storyboarding for animation and direction, shot lists for VFX work, or careful organization of clips for editing.
What's a keyboard shortcut you can't live without? This may be hard to fathom, but I use very few shortcuts as I constantly move between many programs, including Maya, Unreal, Unity, After Effects, Silhouette, Nuke, Fusion, Resolve, and Premiere. Of course, never underestimate the usefulness of Ctrl+S to save (a software crash may be just around the corner, particularly when using early software releases) or Ctrl+Z to undo (don't we wish this existed in real life?).
How do you keep yourself fueled/your favorite snack when you're in an epic session? A little dark chocolate for those long days.
Where do you turn for creative inspiration? Classic painting.
What do you do when you start feeling creative burnout? Step away from the computer and switch to something physical. I'm also a figurative painter and spend time on auto restoration.
What's your favorite film and/or TV series? I'm a fan of Better Call Saul, thanks to the wonderful writing, cinematography, and overall pacing — plus, the fantastic character development with flawed people struggling to do the right thing. In terms of recent films, Neon Demon is a favorite, as it feels like a cross between David Lynch and Stanley Kubrik set in a gloriously surreal Los Angeles.
If you could collaborate with any director/producer/editor living or dead, who would it be and why? Not exactly mainstream, but I would love to collaborate with the avant-garde band The Residents. They have been marching to the beat of their own drum for 40 years and have always been early adopters of technology.
What career and/or life advice would you give your younger self? Day-to-day frustrations rarely matter in the long run.
What are your go-to Boris FX plugins and which effect/features do you rely on most? Continuum is a fantastic set of plugins, mainly due to the integrated PixelChooser and Mocha support.