Jonathan Winbush has been working in Hollywood doing motion graphics for movies and television shows since 2006. He has worked on properties for Marvel, Warner Bros, Hasbro, and Discovery Channel as well as several virtual reality projects with Mix Master Mike, Mark Christopher Lawrence, Candy Crush & The Special Olympics. His work has won several awards internationally and most recently he's started his YouTube channel where he freely shares tutorials and tips. His weapons of choice are After Effects, Cinema 4D, and Unreal Engine. Follow him on Instagram, Twitter, Facebook, ArtStation, and Discord.
His credits include Fantastic Four: Rise of the Silver Surfer (Marvel/FOX ), Iron Man (Marvel/Paramount), Deadliest Catch (Discovery), My Little Pony Friendship is Magic (Hasbro), Lego Batman 2: The Video Game (WB Games), and ELLEN (Warner Bros).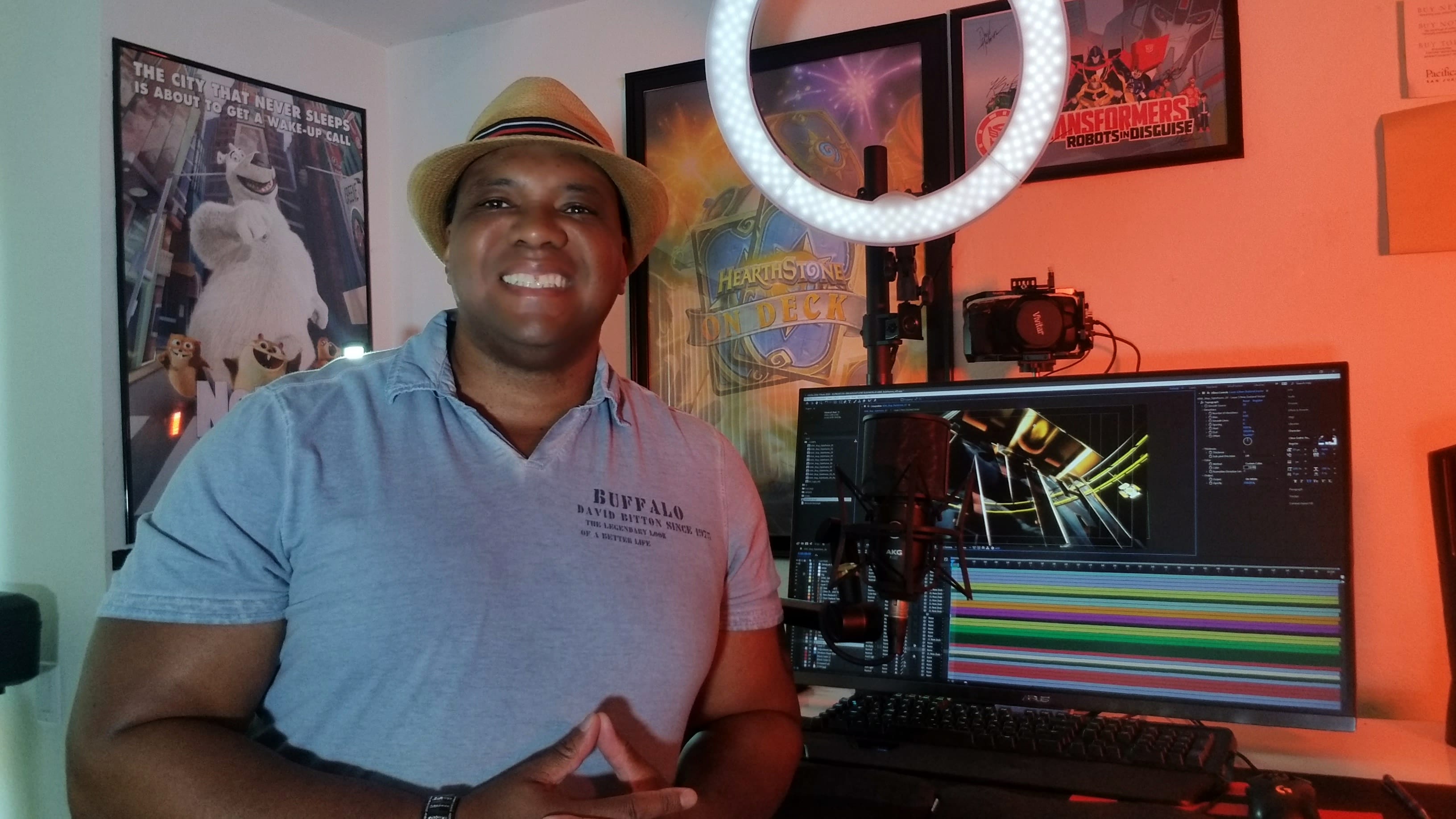 Where are you from and how did you get your start in the industry? I'm originally from Pittsburgh, PA born and raised (GO STEELERS!). I attended the Art Institute of Pittsburgh where I got my B.A. in Science for Visual Effects and Motion Graphics. From there I got an internship at Framework which at the time was under Happy Madison. I was able to go full staff at the end of the internship and I continued to work there for several years.
What project are you most proud of and why? I have to say Fantastic Four: Rise of the Silver Surfer because not only was it my first ever major film credit, but I also had to dig down deep to pull my weight to prove I could hang with the team. At the time I only knew 3D Max (it's what they taught us in school) and all the artists on the Fan4 team were using C4D, so I spent countless nights at the office reading the manual to learn everything I could so that I could be a part of the project. This was back in 2007 so online tutorials were not really a thing then. It was just a lot of determination, reading, and asking your fellow artists for their input.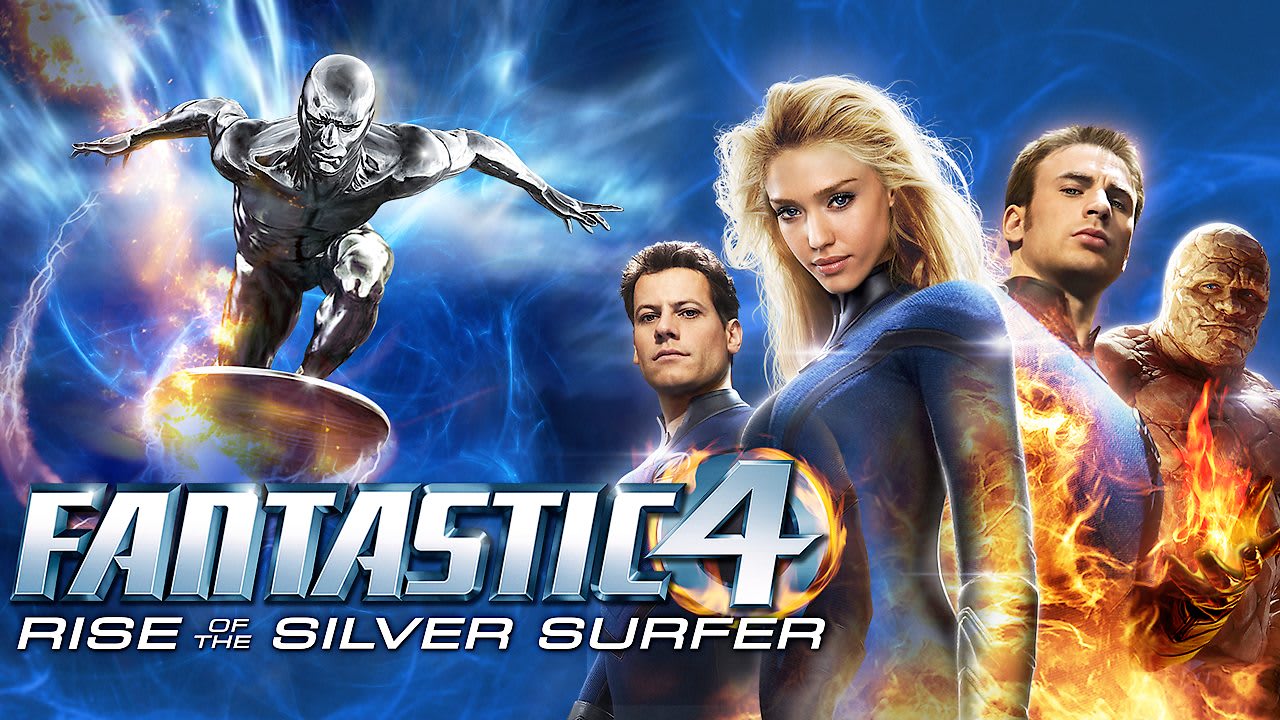 How do you prep before a big project? Every project is different so each approach is unique. I like to just stay as calm as possible, examine what the clients' needs are, and then just sketch out how to approach the project. A lot of times going out for a hike or walk before jumping in helps just clear your head and gives you a fresh start. I feel more energized and ready to go.
What's a keyboard shortcut you can't live without? That's easy for me, it's CTRL-S. I've learned my lessons throughout the years to always save your projects consistently. I probably do it too much but it's better safe than sorry.
How do you keep yourself fueled/your favorite snack when you're in an epic session? Coffee and I recently started up juicing again with fresh fruit and veggies.
Where do you turn for creative inspiration? I like to go outside and go hiking out in the canyons. Looking to the internet for inspiration became overwhelming just based on the sheer volume of work out there you can easily lose several hours just skimming around so I like to go out get fresh air and take pictures on my phone then just observe things like how the light reacts to the objects outside, etc…
What do you do when you start feeling creative burnout? It's always good to just step away and do something else for a while. The gym has been closed due to Covid but working out was always my go-to. More recently I've been playing video games with my daughter and son which has been relaxing.
What's your favorite film and/or TV series? I watch a lot of anime. My favorites now are Baki and Kengan Ashura. I don't really have a favorite movie but a good one I recently watched is The Platform which is on Netflix right now.
If you could collaborate with any director/producer/editor/artist living or dead, who would it be and why? Anyone that's currently working on Spider-Man: Into the Spider-Verse 2! I really want to work on that movie so I'm just putting this out in the universe :)
What career and/or life advice would you give your younger self? I would just tell myself all the long nights and long days are going to be worth it in the end so just keep pushing forward and don't get sidetracked by what others are doing.
What are your go-to Boris FX plugins and which effect/features do you rely on most? Sapphire is my go-to for a lot of my projects. I've done several tutorials covering a lot of what I use but since I do a lot of CG graphics I often use Fog, Light leak, Camera Shake, Chromatic Aberration, and RackDefocus to name a few. I'll use Continuum as well for cool plugins like Reflection which has really helped in some post shots recently. Optics is a new one I've recently been digging. I do a lot of long nature hikes and like to take photos while I'm out and with Optics I can quickly start to make some really cool effects with my shots. I just did an overview tutorial about it as well.