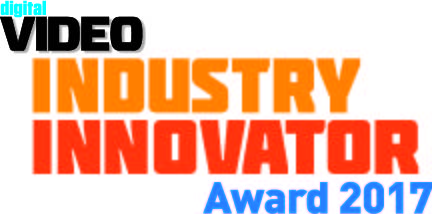 Boris Yamnitsky launched Boris FX in 1995 and the visual effects plug-in industry was born. In November 2017, he was recognized for his groundbreaking work in the digital video industry with a Digital Video Industry Innovator Award.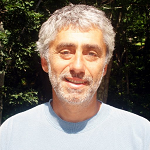 With the rise of video editing NLEs in the mid-1990s, Yamnitsky recognized and predicted the need to fill important gaps that many host applications (Adobe, Avid, Apple, OFX) did not cover, including stylized effects, transitions, titling and image restoration tools. By developing powerful visual effects software plug-ins, Yamnitsky's vision opened creative doors for editors and artists worldwide, while also offering massive time savings. Never before had broadcast, film, post and motion graphics professionals had the ability to create high-end visual effects directly inside their project timelines—and at a cost-effective price point.
Since the company's inception, Yamnitsky and Boris FX have pushed the plug-in industry forward by tightly integrating into today's top host applications, leveraging advances in tech, and delivering users' most requested features. Building on the success of his award-winning flagship, Continuum, Yamnitsky has recently focused his efforts on building Boris FX's product line through the acquisition of Mocha, the Academy Award-winning planar motion tracking and masking toolkit, and Sapphire, the gold standard for high-end visual effects.
Together, Boris FX's three flagship products—Continuum, Mocha and Sapphire—have contributed significantly to the media and entertainment industry, including critically acclaimed films, the highest-rated TV shows (news, episodic, reality), coBoris FX Founder, Boris Yamnitsky, is honored with a Digital Video Industry Innovator Award for his contribution to the , Video Edge and Creative Planet Network announced the recipients of NewBay's inaugural Industry Innovator Awards, recognizing innovation and excellence in the broadcast and media technology industry.mmercials and music videos. Film highlights include this year's Oscar-winning documentary "O.J.: Made in America," "Wonder Woman," "Rogue One: A Star Wars Story," "The Lord of the Rings" trilogy and the "Harry Potter" series. TV highlights include "Game of Thrones," "The Walking Dead," "How to Get Away with Murder" and "Dancing with the Stars." Renowned customers include: ILM (Industrial Light & Magic), Digital Domain, Framestore, DreamWorks Animation, WETA, HBO, Showtime, ESPN, NBC, ABC, BBC and many more. Boris FX products serve over 1 million editors and artists worldwide. Watch the 2017 Boris FX customer reel.
The addition of Mocha and Sapphire to the Boris FX product line has created a veritable VFX plug-in powerhouse. The combined development team has already added new value and new time-saving workflows for users with the integration of Mocha's planar tracking and masking tools into both Continuum and Sapphire (soon to be released), allowing for easy, advanced VFX task completion. Always with an eye toward the future, Yamnitsky is currently setting his gaze on the up-and-coming 360/VR industry by developing plug-ins for this uncharted post and VFX workflow, including the already award-winning Mocha VR, and a new 360/VR Unit.