Changes from BCC AE 6.0.4 to BCC AE 6.0.6
Improvements to animated presets workflow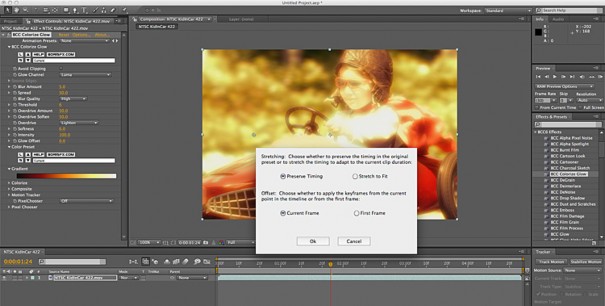 One of the new features in BCC 6 was the ability to load presets that contained keyframed parameters that were generated from within a BCC 6 filter in either Adobe After Effects or Avid Media Composer hosts. With the BCC 6.0.6 release, we modified the behavior of the animated presets feature so that the user can decide whether to load the keyframe animation from the current frame in time or from the start point of the clip to which the filter was applied. This workflow is more in keeping with the After Effects native toolset.
Improvements to the BCC Optical Stabilizer filter extended to Premiere Pro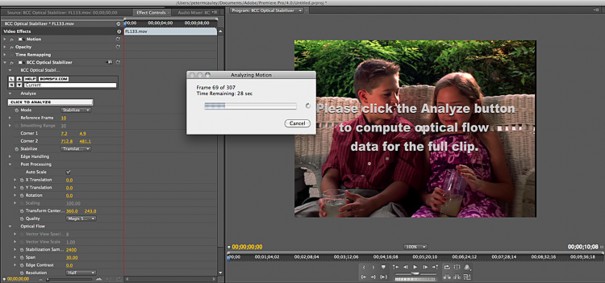 The BCC Optical Stabilizer filter has been updated and improved with new user interface controls and a progress bar that accurately shows the frame being processed, and the remaining frames to be processed, in the clip that is being stabilized. Other improvements to this filter include an auto-scale option that fills the frame with image pixels by automatically scaling the source clip and additional image sharpening options yielding an improved end result.