Overview
Continuum version 9 (aka BCC 9) was released in April 2014. Note: Continuum version 11 was released in November 2017.

Boris Continuum Complete version 9 is a comprehensive VFX plug-in suite with over 230 filters including 3D particle effects, image restoration and touchup tools, true 3D lens flares and volumetric lighting effects, keys and mattes, extrusions, color grading tools, time-based effects, blurs, glows, and cinematic effects such as film glow, film grain, and film process looks. All filters take advantage of either multi-processing or OpenGL hardware acceleration for an interactive effects design experience. Continuum version 9 was released with 11 new effects and 23 new transitions.

See the latest version, Continuum 11.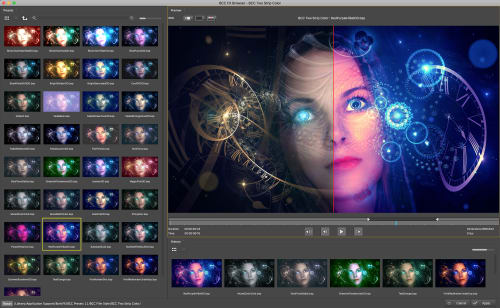 FX BROWSER
Quickly and easily find your perfect look.
The FX Browser™ can be accessed both in each individual filter and as a standalone to browse the entire BCC effects presets library. The built-in browsing history lets you keep track of your most recent searches. All effects play back over video in your timeline, not just a poster frame.
Preview libraries of saved presets, looks, filters, effects and transitions.
---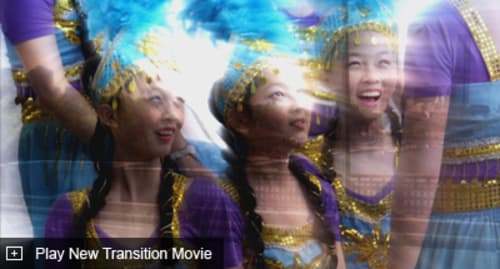 TRANSITIONS
BCC 9 delivers 23 new transitions to editors. You now have 30+ dissolves and wipes. (3x the amount of BCC 8!) Add Flutter Cuts, Blur and Glow dissolves, a retro Damaged TV dissolve, and much more to your arsenal.
Animating your transitions just got better! Thanks to unique overlay curves showing you exactly where a wipe or dissolve starts and where the effect takes place in the transition. No keyframing needed!
---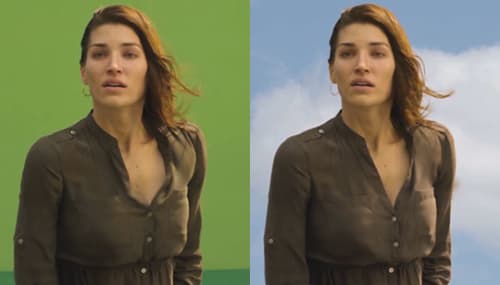 CHROMAKEY STUDIO
Your one stop shop. Junk mattes, green screen smoothing, final matte cleanups, pulling a perfect chroma key, light wraps, and color correcting - all in one powerful filter! No more layering filters upon filters!
---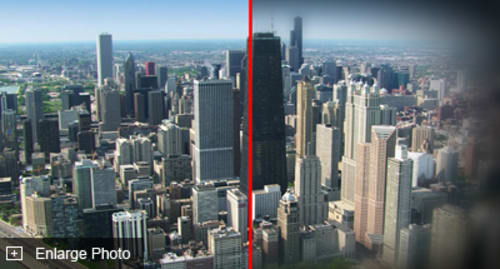 FILM FILTERS
BCC Vignette. Apply a soft camera lens or screen projection over your footage with added luminosity and defocus controls.
BCC 2-Strip Color. Mimic the over-saturated Technicolor look of classic Hollywood Films.
---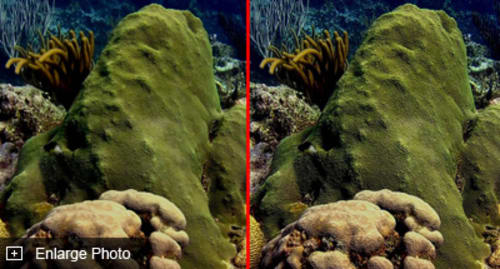 IMAGE RESTORATION
BCC Magic Sharp. Be a hero by rescuing blurry footage.
BCC Lens Correction. Get rid of the fish-eye warp produced by a wide angle camera lens - especially handy for all you GoPro camera users.
---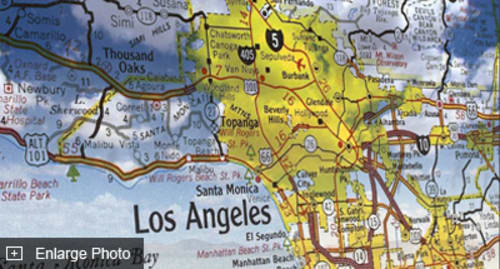 PAN AND ZOOM
The ever-popular go-to for Avid users now rotates images in 3D! Plus, more cropping and adjustment options.
---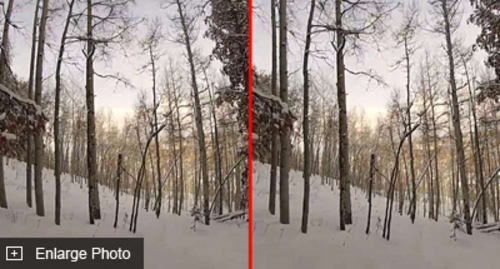 LENS CORRECTION
A GoPro user's best friend.
Instantly get rid of the fish-eye warp produced by a wide angle camera lens. Fix perspective corrections.
Fast & easy to use.
Includes handy presets that were specifically designed for GoPro cameras.
---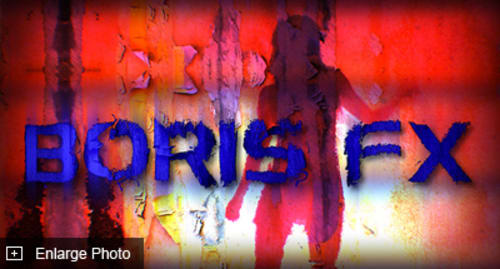 GRUNGE AND EDGE GRUNGE
Add grit, grime, and textures.
Whether you are working on music videos, sports promos or simply looking to change your footage, BCC Grunge is a cool and fun way to get creative.
BCC Grunge combines procedural algorithms with real image textures that can be used on titles and footage to create unique grungy, degraded, torn-up, or melting looks.
---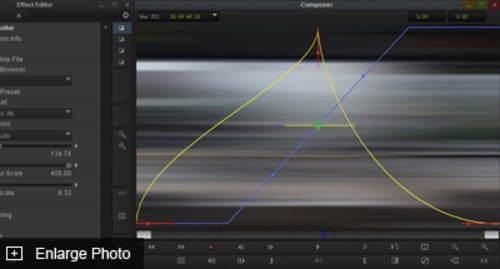 PERFORMANCE SPEED-UP
Open CL and CUDA Acceleration is now available for supported graphics cards. Popular filters such as Lens Blur, Film Glow, and Film Process render 2X faster than before.