The world's most versatile VFX plug-in adds real-time particle system, new Mocha interface and spline tools, and new image-processing shaders for Title Studio
Boston, Massachusetts, U.S.A — November 15, 2018 — Film and television post-production professionals looking to add powerful VFX tools to their workflows get a major creative boost from Continuum 2019. Continuum 2019 is the newest version of the comprehensive award-winning plug-in collection from Boris FX.
"Continuum is a busy editor's best friend with hundreds of filters to accomplish a wide variety of daily tasks. The new 2019 release adds even more creative flexibility to help meet tight turnarounds," states Boris Yamnitsky, President & Founder, Boris FX. "Continuum 2019 resurrects the renowned motion graphics generator, Particle Illusion (formerly GenArts particleIllusion), and introduces it to a new generation. We've rebuilt the toolset with a new easy-to-use interface, GPU-acceleration, a searchable particle emitter library, and new presets. Thanks to the new plug-in version editors and VFX artists will have the ability to quickly add high-end production value to projects without leaving their Adobe, Avid or OFX timelines."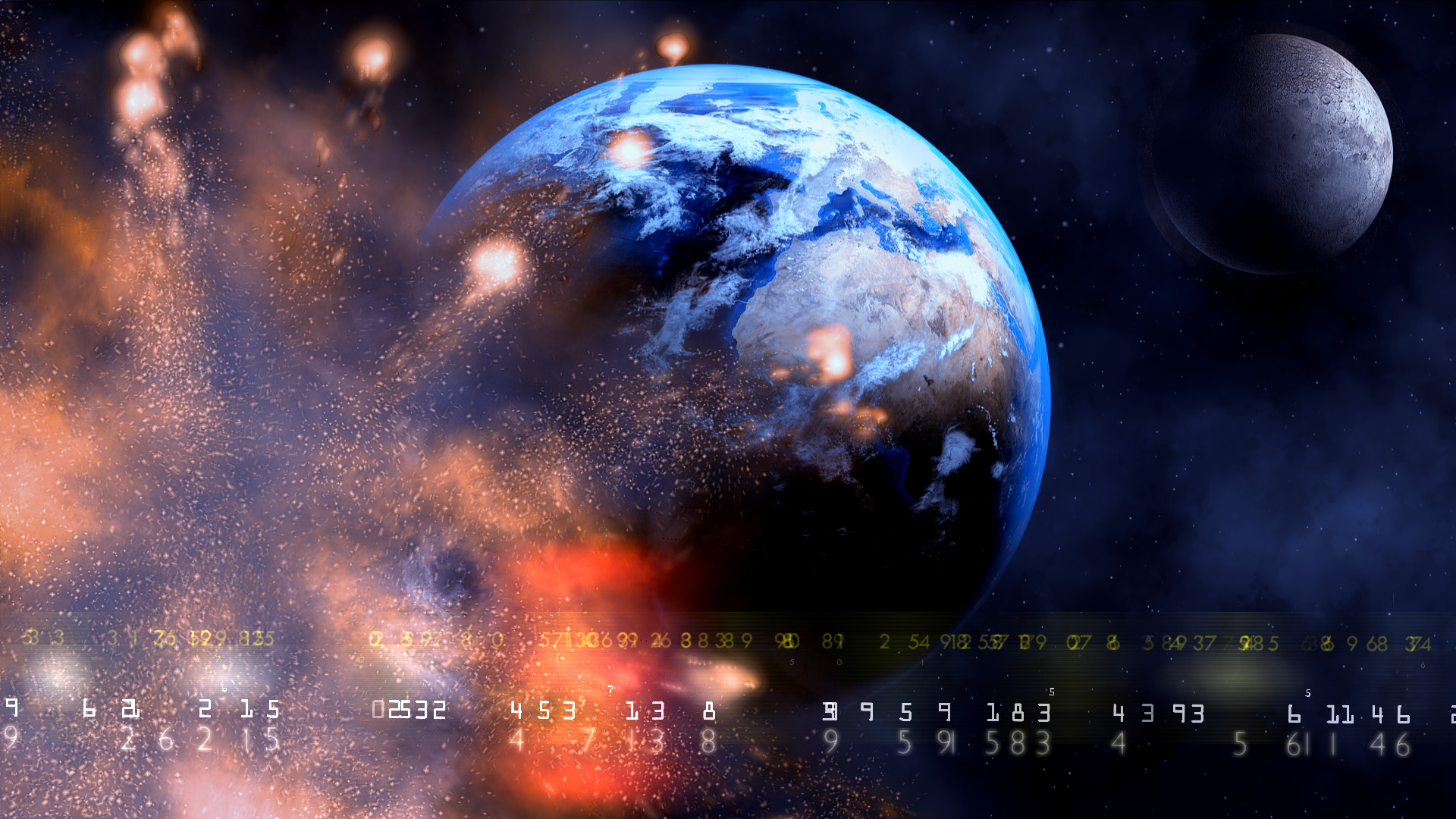 Continuum 2019: New Particle Illusion (Download the image)
"Adding visually stunning titles is now simpler with the introduction of real-time image-processing shaders such as glows, rays, and blurs inside Title Studio," continues Yamnitsky. "And the new grid and guidelines paired with new on-screen text tools make accurate text placement a snap. Finally, masking and effects isolation is easier than ever before. New point parameter-driven Mocha tracking is now available for filters such as Lens Flare 3D and Spotlights, and a new Mocha Essentials interface features four new spline tools including a magnetic tool with edge-snapping."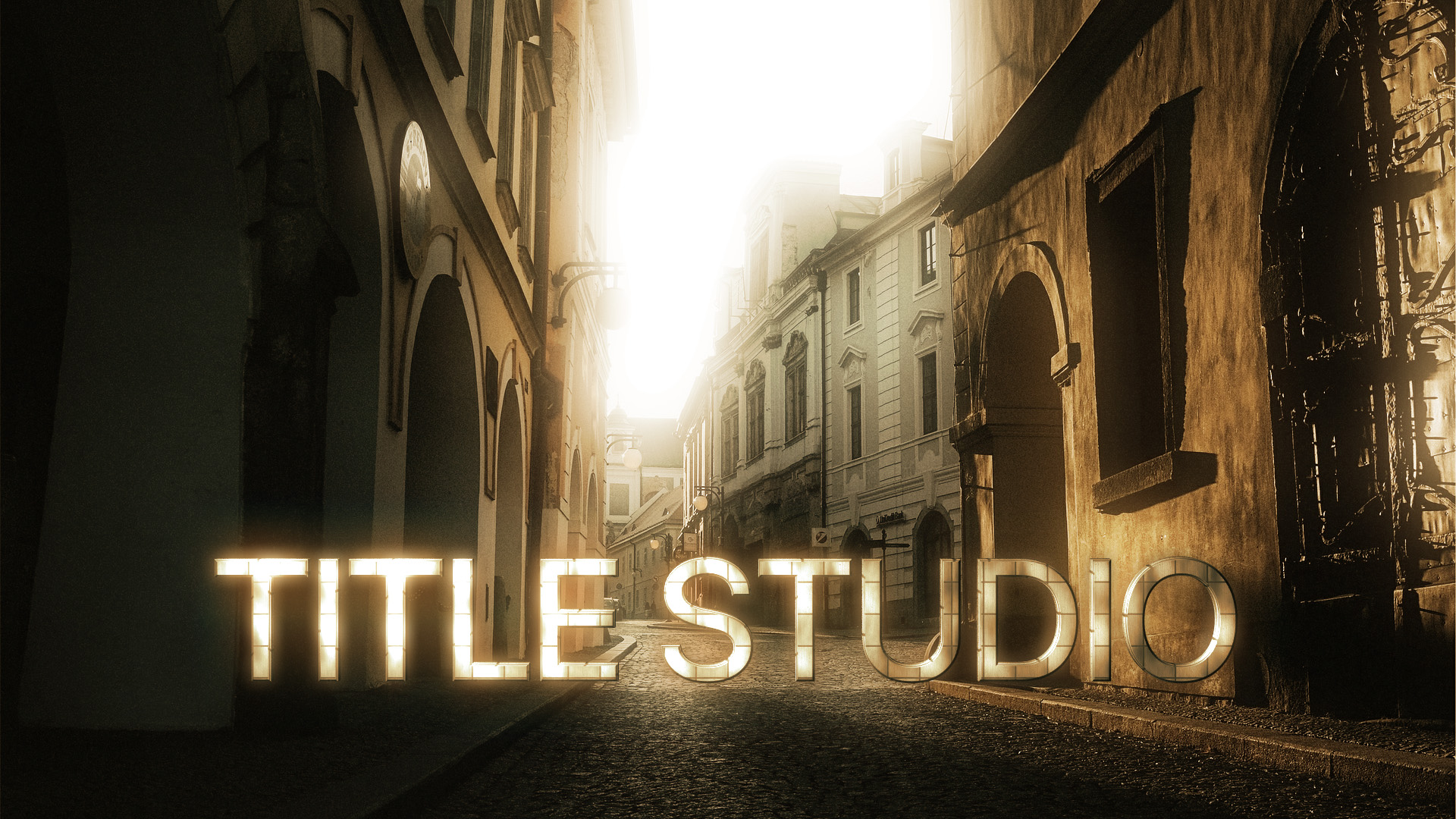 Continuum 2019: Title Studio Image Processing Shaders (Download the image)
"What I'm really looking forward to is Particle Illusion with its high-quality emitter elements," says Yoram Tal, Colorist, World of Dance, NBC. "This new tool could be game-changing for adding fire, smoke, explosions, and hundreds of other visual effects into the offline and online process, especially in Avid."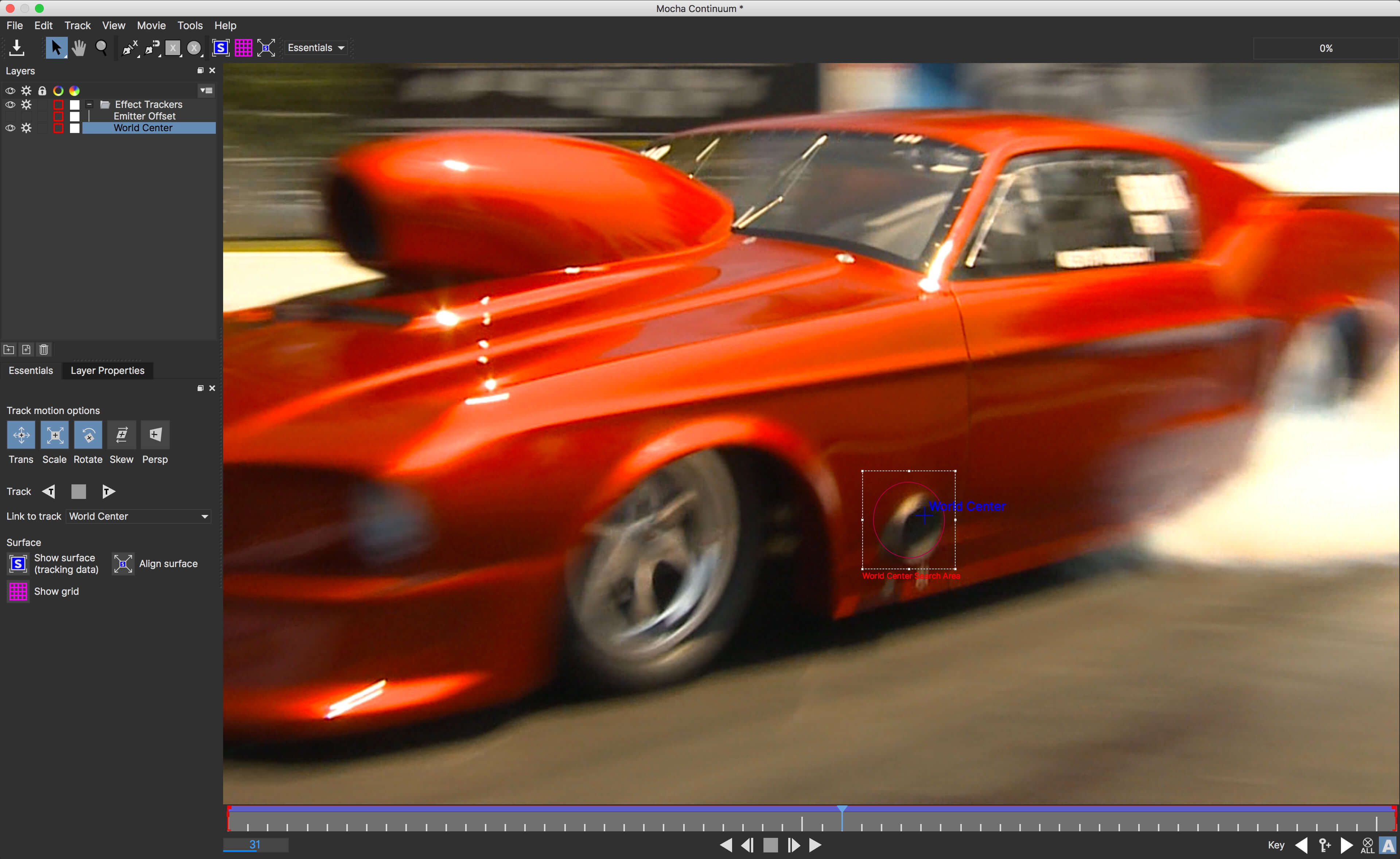 Continuum 2019: Mocha Essentials Featuring Parameter Driven Tracking (Download the image)
Tal continues, "Continuum 2019 also includes the new Mocha Essentials interface and I couldn't be happier. It's easier to navigate and features the very welcome additions of simple shape options and a new magnetic draw line tool for getting complicated shapes done quickly. As a colorist and a finisher, I don't have hours to create masks. These new tools make great masks in seconds instead. Mocha can now even be used to drive some effects positions as well!"
New in Continuum 2019:
New! Particle Illusion: The completely redesigned high-end motion graphics generator (sparkles, smoke, fireworks) features a speedy real-time GPU-based engine in a simple, easy-to-use interface. Includes new professionally designed presets, a revamped searchable preset emitter library, and is included in both Continuum 2019 and the Particles Unit.
New! Mocha Essentials Workspace: Simplifies the power of Mocha with an updated interface, new magnetic spline tool with edge-snapping, a new freehand spline tool, new preset geometric shapes tools for easier effect masking and rotoscoping, and support for high DPI monitors. Mocha now supports point parameter tracking inside Continuum filters such as Lens Flare 3D, Rays, and Spotlights.
New! Title Studio Improvements: Title Studio adds the ability to apply GPU-accelerated effects (Image Processing Shaders such as animated glows, blurs, and volumetric lighting) directly inside its interface along with 150+ new professionally designed templates. A new grid and guide system, on-screen text tool, and on-screen text box make titling even easier than before. Now supports 8K or higher resolution.
New! External Broadcast Monitor Support: The FX Browser and Title Studio now include support for external/client/broadcast monitor previews from a custom UI window. Currently only available for Blackmagic Design, AJA coming soon.
New! Simplified Avid Effects List: The introduction of Mocha-based parameter tracking makes most non-real time blue dot filters unnecessary. Non-real time filters have been moved into an obsolete folder to support the older legacy Continuum tracker.
Pricing & Availability
Continuum 2019 supports popular video host applications including Adobe After Effects CC and Adobe Premiere Pro CC, Avid Media Composer, and OFX hosts such as Blackmagic Design DaVinci Resolve, and Magix VEGAS Pro. Full license, upgrade, and subscription options can be purchased through www.borisfx.com.
Multi-Host Option #1 (includes all supported host plug-ins: Adobe, Avid, Apple*, OFX)
Upgrades start at $695
Annual subscription: $695
Permanent license: $1995
Multi-Host Option #2 (includes all supported host plug-ins: Adobe, Apple*, OFX)
Upgrades start at $395
Annual subscription: $395
Permanent license: $1295
* Apple FCP X is currently version 11
Individual Plug-in Host
Adobe
Upgrades start at $295
Annual subscription: $295
Permanent license: $995
Avid
Upgrades start at $495
Annual subscription: $495
Permanent license: $1695
OFX
Upgrades start at $195
Annual subscription: $195
Permanent license: $695
Continuum 2019 is also available as seventeen individual effect category units.  New licenses start at $199. Upgrades from previous versions start at $49.95.
To learn more, visit Continuum from Boris FX.
Media Assets:
Download Continuum 2019 imagery
Click links below to embed videos:
Continuum 2019: Particle Illusion
Continuum 2019: Mocha Essentials & New Spline Tools
Continuum 2019: Point Parameter-Driven Tracking Powered by Mocha
Continuum 2019: New in Title Studio
About Boris FX
Founded in 1995, Boris FX is a leading developer of VFX, compositing, titling, video editing, and workflow tools for broadcast, post-production, and film professionals. Boris FX products have grown to serve over a million artists worldwide. The company's success lies in its ability to tightly integrate and leverage technologies through strong partnerships with Adobe, Apple, Avid, Blackmagic Design, Autodesk, Grass Valley, Magix, Sony, Quantel, and other leading developers of video editing software. In 2014, Boris FX acquired Imagineer Systems, the Academy Award-winning developer of Mocha planar tracking software. In 2016, Boris FX acquired GenArts, the developer of Sapphire, the gold standard plug-in package for high-end visual effects.
Media Contact
Jessie Electa Petrov
Director of Marketing, Boris FX
617.451.9900