Boris FX's particle and motion graphics generator delivers dynamic new creative power.
Boston, Massachusetts, U.S.A — January 31, 2022 — Content creators looking to add high-end 3D particle animations to projects have a powerful toolkit in the new update to Boris FX's Particle Illusion standalone application. The popular particle generator allows users to easily create animations to use as visual effects, motion design backgrounds, titles, and more — for free. It is now available to download on borisfx.com.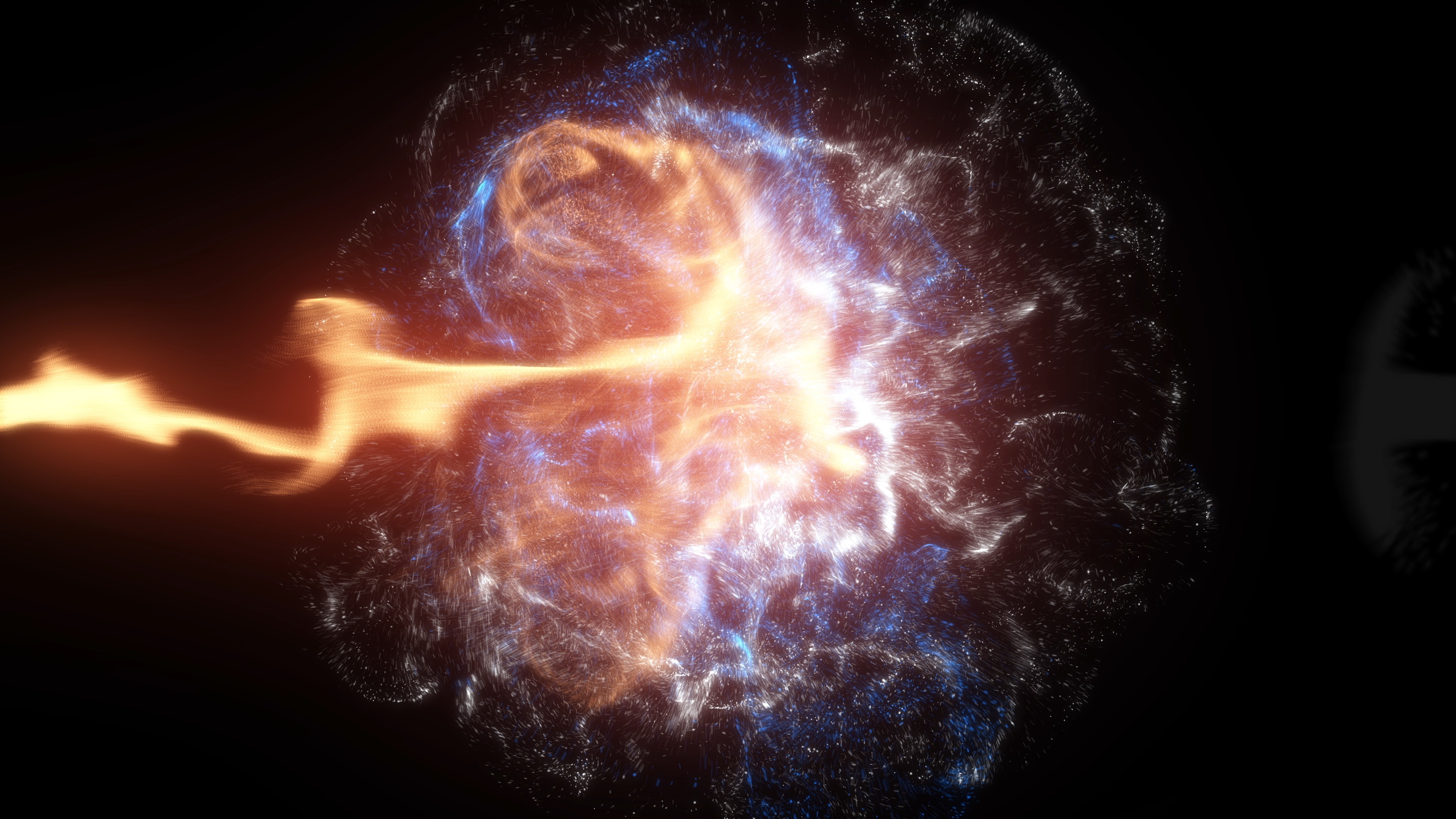 Particle Illusion free standalone application — New Fluid Dynamics feature (download the image)
The Particle Illusion standalone features a fast user-friendly workflow with thousands of professionally designed presets. The massive Emitter Library includes photorealistic effects such as fire, smoke, dust, snow, fireworks, and abstract organic elements. Users can drag and drop presets as-is or create complex custom animations with intuitive node-based navigation.
Advanced features include 3D particle emission using the integrated 3D camera, forces, deflectors, lines, turbulence, fluid dynamics (new), motion blur, depth of field, and direct rendering to ProRes and H.264.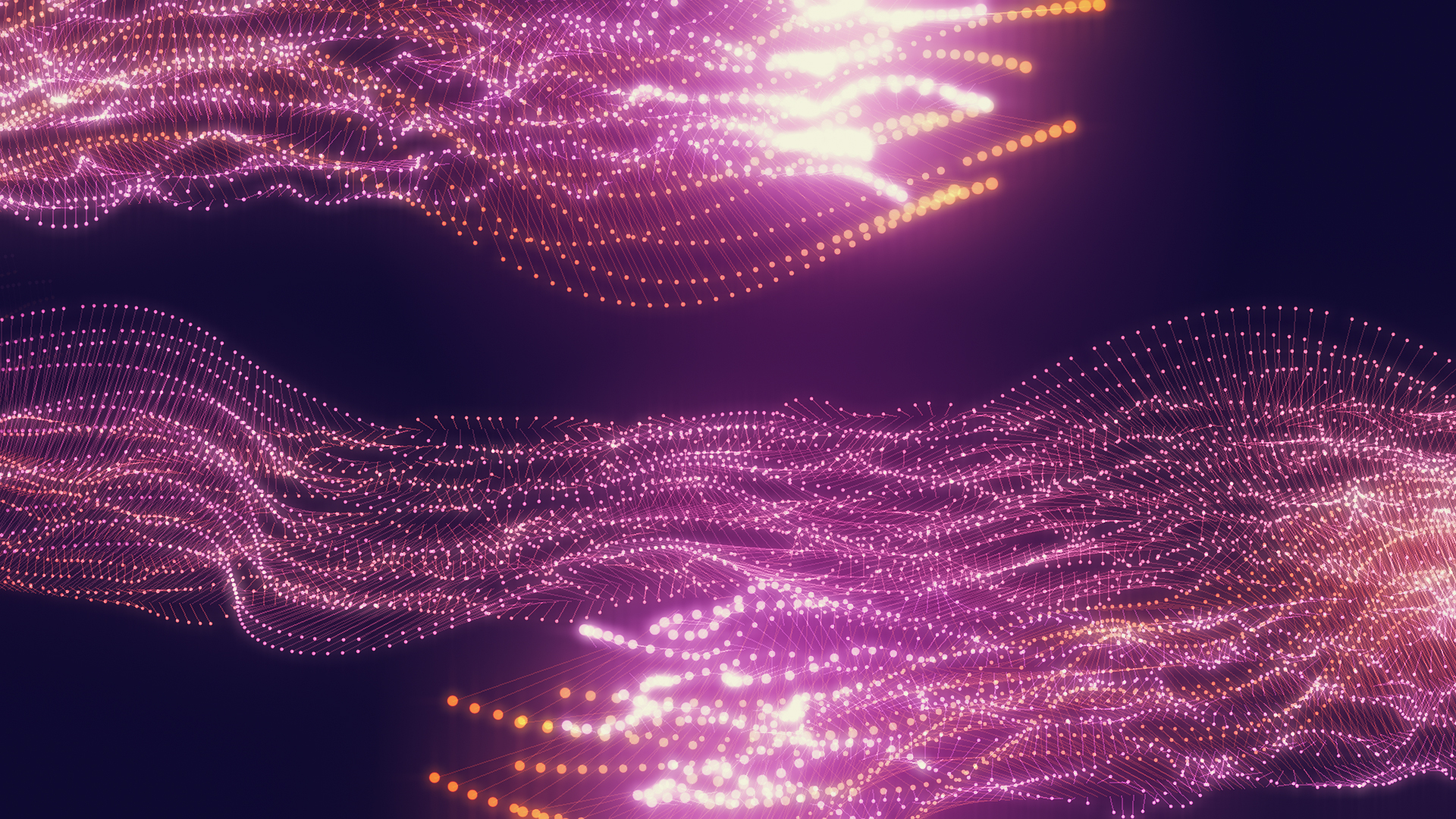 Particle Illusion free standalone application — New Fluid Dynamics feature (download the image)
What's New
Fluid Dynamics — A simple one-click feature that brings particle animations to life with the beauty of photorealistic organic movement. Fluid Dynamics allows users to transform any existing emitter (or create their own) that flows and swirls as it would in the real world. Includes 20+ new professionally designed presets. Watch video
Expanded Libraries — Users can now create complex animations with multiple emitters, forces, deflectors, fluids, and even position data and save it as a single preset called a "Scene" within the expansive Emitter Library.
Native M1 Support — Users on Apple M1-supported Macs will experience significant performance speed increases.
Free Training
Ben Brownlee, Boris FX director of production and learning, and John Dickinson, renowned mograph artist (and Boris FX director of motion graphics), have teamed up to bring users a comprehensive tutorial series. The series is broken into 25 bite-size videos that cover everything from how to install the product to using the presets to an introduction to the newly added Fluid Dynamics feature. Learn more about Getting Started
Upgrade Options
Particle Illusion is also available as a plugin directly inside Adobe After Effects, Adobe Premiere Pro, Avid Media Composer, Blackmagic Resolve, Foundry Nuke, and VEGAS Pro. Users can choose from three purchasing options.
The plugin version gives users access to a more streamlined workflow that includes the ability to composite particle animations directly over source footage inside preferred host applications, track and mask with integrated Mocha, drive animations to music with the built-in Beat Reactor, and more.
Learn more about Particle Illusion
About Boris FX
Founded in 1995, Boris FX is a leading developer of VFX, compositing, titling, video editing, and workflow tools for broadcast, post-production, and film professionals. Boris FX products have grown to serve over a million artists worldwide. The company's success lies in its ability to integrate tightly and leverage technologies through strong partnerships with Adobe, Apple, Avid, Blackmagic Design, Autodesk, Grass Valley, VEGAS Pro, and other leading developers of video editing software. In 2014, Boris FX acquired Imagineer Systems, the Academy Award-winning Mocha planar tracking software developer. In 2016, Boris FX acquired GenArts, the developer of Sapphire, the gold standard plugin package for high-end visual effects. In 2019, Boris FX acquired Academy Award-winning SilhouetteFX and Digital Film Tools for advanced feature film rotoscoping, painting, and effects.
###
Media & Product Review Contact
Jessie Electa Petrov
Director of Marketing, Boris FX
617.451.9900