The high-end visual effects plugin suite adds industry-standard OpenColorIO support, trendy Instagram-worthy effect, new Mocha parameter tracking and improved masking tools, and faster renders
Boston, Massachusetts, U.S.A — November 20, 2019 — Boris FX Sapphire, winner of a 2019 Engineering Emmy Award, unveils its 2020 release. The release offers visual effect artists, editors, and motion designers powerful new workflows and creative options when working on high-end theatrical, streaming, and broadcast programming. Sapphire 2020 is now available as a plug-in for Adobe After Effects and Premiere Pro, Avid Media Composer, and OFX hosts including Autodesk Flame, Foundry Nuke, Blackmagic Resolve, and VEGAS Pro.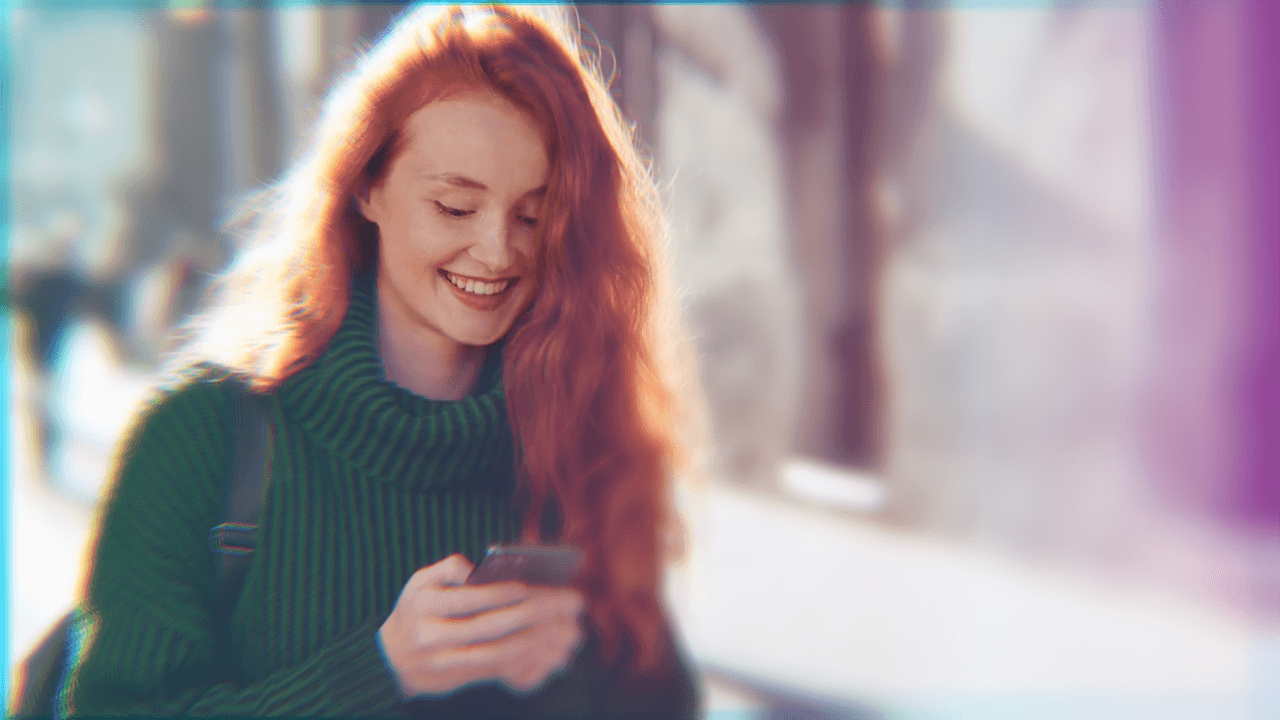 Boris FX Sapphire 2020: New S_FreeLens effect (Download the image)
"As film and television production value soars higher and higher, artists need top tools to keep up," says Boris Yamnitsky, President & Founder, Boris FX. "Sapphire 2020 is answering the call by introducing long-requested OpenColorIO (OCIO) support. The addition of OCIO support allows artists to work in the proper color pipeline, guaranteeing the Sapphire effect he/she is working with looks as intended and the same as how audiences will see it."
Yamnitsky continues, "Fans of the popular photography technique known as freelensing or lens whacking will love the new S_FreeLens effect. S_FreeLens delivers a dreamy romantic element to footage, titles, and motion graphics with light leaks, lens distortion, and more — and you'll never need to worry about potentially damaging a camera in the process. Simply drop the effect onto footage and tweak. The S_FreeLens effect also takes advantage of a new integrated Mocha workflow. Sapphire users can now apply Mocha's Academy Award-winning planar tracking to drive parameter-based effects and a new Area Brush tool lets users easily paint over large tracking search areas in lieu of working with splines."
"Color Management is a crucial component of every piece of content we produce at Industrial Light & Magic," states Jeroen (J.) Schulte, Global Imaging Supervisor at Industrial Light & Magic. "Traditionally, plugin-based creative workflows could often be a stumbling block in a feature film VFX pipeline, so we are excited that Boris FX has decided to add OpenColorIO (OCIO) support to Sapphire 2020."
Sapphire 2020 Highlights:
New! S_FreeLens effect: Inspired by the camera technique called lens whacking, S_FreeLens emulates the look created by shooting with a lens detached from a camera body. S_FreeLens's combination of light leaks, lens distortion, tilt shift, and a moving focal point is extremely easy to use with one master lens manipulation parameter that controls many of the different effects. S_FreeLens is found in the Blur and Sharpen effect category.
New! OpenColorIO (OCIO) support: OpenColorIO (OCIO) color management support ensures Sapphire effects can be viewed in the proper color pipeline. Apply and read OCIO color profiles inside all applications: the Preset Browser, Flare Designer, and Effect & Transition Builder. Facilities looking to load custom OpenColorIO libraries can do so via an OS environment variable or by easily editing an internal Sapphire configuration file to point to a custom location. The new S_OCIOTransform effect also allows Sapphire to bring OCIO color management to any of its supported hosts regardless of whether the host has implemented the OCIO standard.
New! Mocha parameter tracking: The built-in Mocha planar tracker now tracks and drives Sapphire positional parameters in ten effects for even greater creative control: S_LensFlare, S_EdgeRays, S_Rays, S_Luna, S_Grunge, S_Spotlight, S_Aurora, S_Zap, S_MuzzleFlash, and S_FreeLens.
New! Mocha Area Brush tool: The integrated Mocha Area Brush lets users paint over track search areas with quick strokes. Editors can easily create masks without working with splines. Paint strokes are automatically converted into splines for a time-saving new workflow. Includes full support for Wacom tablets.
New! Preset Browser compare mode: Users now have the ability to toggle back and forth between an original source and the filtered output inside the Preset Browser. Side by side and wipe bar options are available.
New! LensFlares effects: Sapphire's renown photorealistic lens flare effect adds 16 professionally-designed lens flares to suit any project need. Users now have access to over 200 flares.
New! Sapphire Builder presets: Sapphire 2020 adds 7 stunning drag-and-drop presets to Sapphire Builder.
New! Faster render speeds: The 2020 release delivers the fastest speed results yet thanks to optimized GPU (NVIDIA only) and CPU performance. Users will experience up to a 3x increase in render times on many Sapphire effects including S_EdgeRays and S_BlurMotion. Please note: speed increases may vary based upon individual effect, host application, and choice of CPU or GPU rendering. View speed chart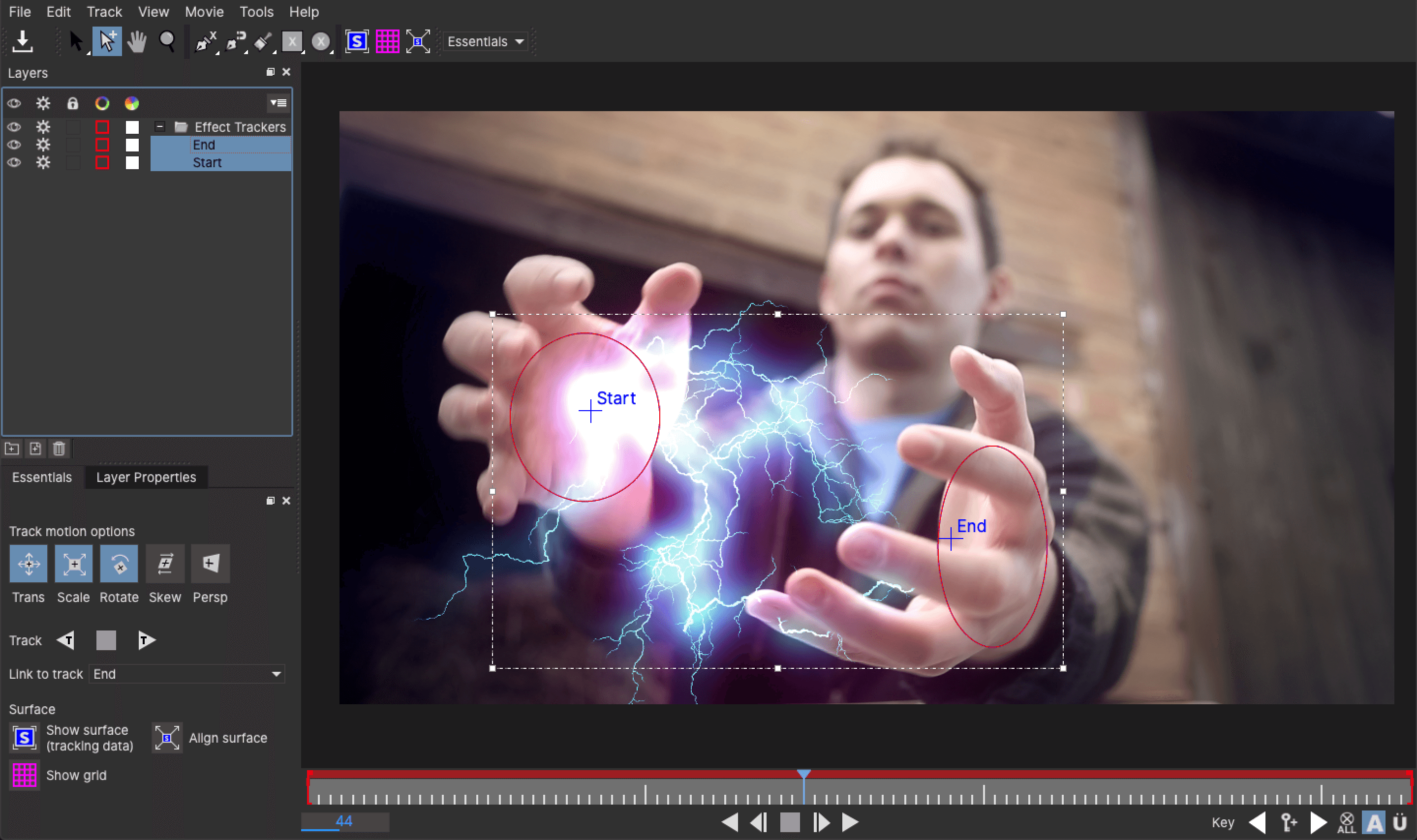 Boris FX Sapphire 2020: New Mocha parameter tracking (Download the image)
Pricing & Availability
Sapphire 2020 is available as a plug-in for Adobe, Avid, and OFX hosts including Autodesk Flame 2020, Blackmagic DaVinci Resolve, Foundry Nuke, VEGAS Pro, and more.
As of the Sapphire 2020 release, Sapphire will no longer support Autodesk Sparks. Sapphire 2020 and future releases will only be available for Autodesk Flame as an OFX plugin. Customers who have previously purchased Sapphire 2019/2019.5 for Autodesk Sparks are eligible for a free upgrade to Sapphire 2020 OFX. In lieu of a Sparks upgrade, eligible customers will be issued a complimentary license for Sapphire 2020 OFX. Please contact Boris FX sales for further information.
Multi-Host Option #1 (includes all supported host plug-ins: Adobe, Avid, OFX)
Upgrades start at $895
Annual subscription: $895
Permanent license: $2795
Multi-Host Option #2 (includes host plug-ins: Adobe, OFX)
Upgrades start at $495
Annual subscription: $495
Permanent license: $1695
Avid
Upgrades start at $495
Annual subscription: $495
Permanent license: $1695
About Boris FX
Founded in 1995, Boris FX is a leading developer of VFX, compositing, titling, video editing, and workflow tools for broadcast, post-production, and film professionals. Boris FX products have grown to serve over a million artists worldwide. The company's success lies in its ability to tightly integrate and leverage technologies through strong partnerships with Adobe, Apple, Avid, Blackmagic Design, Autodesk, Foundry, VEGAS Pro, and other leading developers of video editing software. In 2014, Boris FX acquired Imagineer Systems, the Academy Award-winning developer of Mocha planar tracking software. In 2016, Boris FX acquired GenArts, the developer of Sapphire, the gold standard plug-in package for high-end visual effects and the 2019 Engineering Emmy Award winner. In 2019, Boris FX acquired Academy Award-winning SilhouetteFX and Digital Film Tools for advanced feature film rotoscoping, painting, and effects.
###
Media Contact
Jessie Electa Petrov
Director of Marketing, Boris FX
617.451.9900