Sapphire, Mocha Pro, and Silhouette honored for technical achievement at 71st Engineering Emmy Awards
Los Angeles, California, U.S.A — October 24, 2019 — The Television Academy has honored Boris FX, the leading developer of visual effects plugins and applications, with three Engineering Emmy Awards. Boris FX Sapphire, Boris FX Mocha Pro, and Boris FX Silhouette have each been recognized for their technical achievements and contribution to the world of television.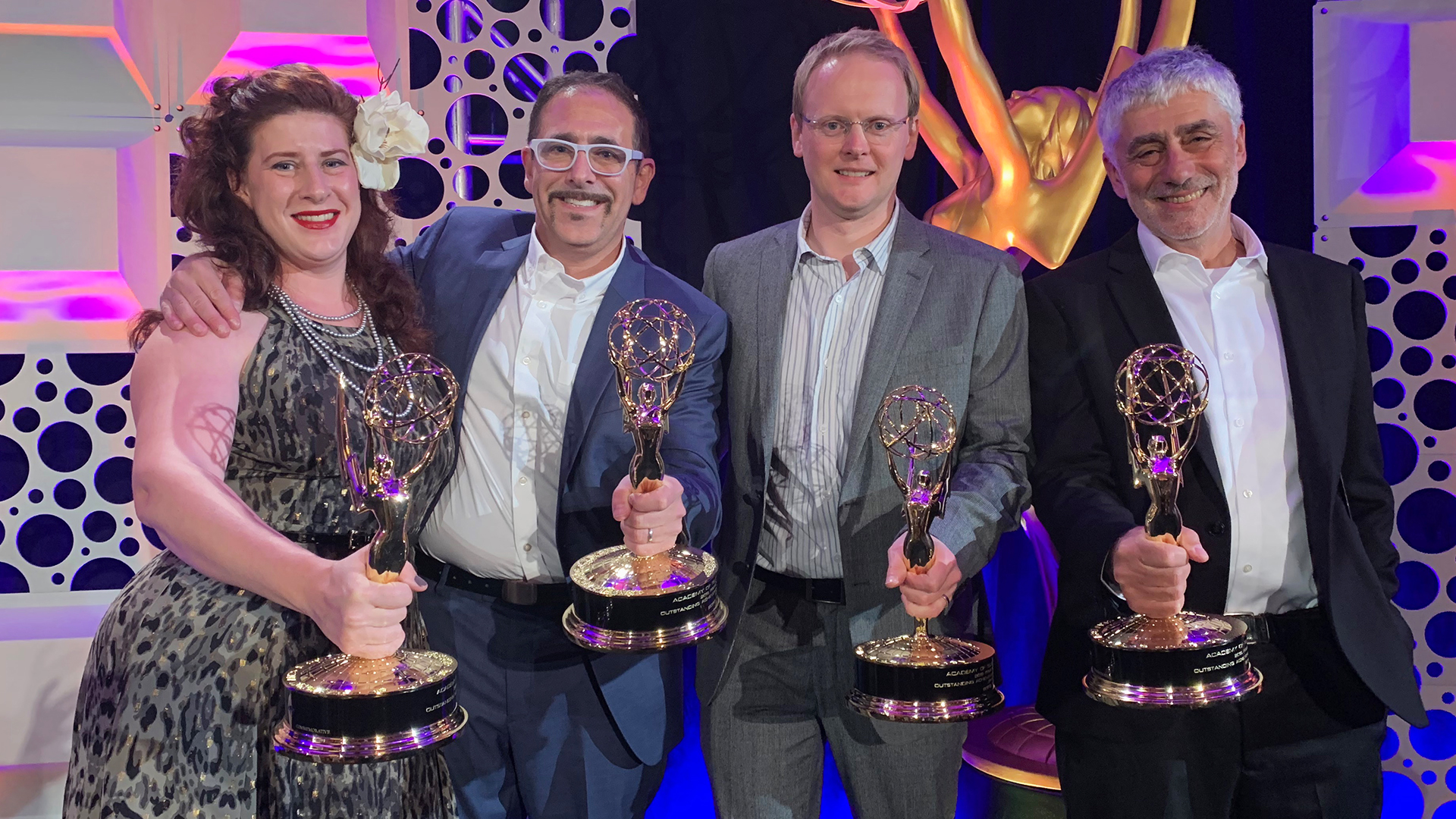 (Boris FX Mocha Pro, pictured left to right: Mary Poplin, Ross Shain, John-Paul Smith, and President & Founder Boris Yamnitsky)
Boris FX products have played a major role in bringing feature film caliber effects to the television audiences for over twenty years. "When I started Boris FX in my parents' basement, I was simply trying to fill a need," says Boris Yamnitsky, President and Founder, Boris FX. "The NLE revolution gave power to individual editors and artists, but there was something missing — access to creative visual effects and 'fix-it-in-post' tools directly within these new host applications. Since its inception, Boris FX has thrived to develop affordable plugins that allow the television post-production community to push artistic boundaries while saving precious time. Over the years, we have continued this see-a-need-and-fill-it approach with the addition of Sapphire, Mocha Pro, and most recently Silhouette to the Boris FX product family."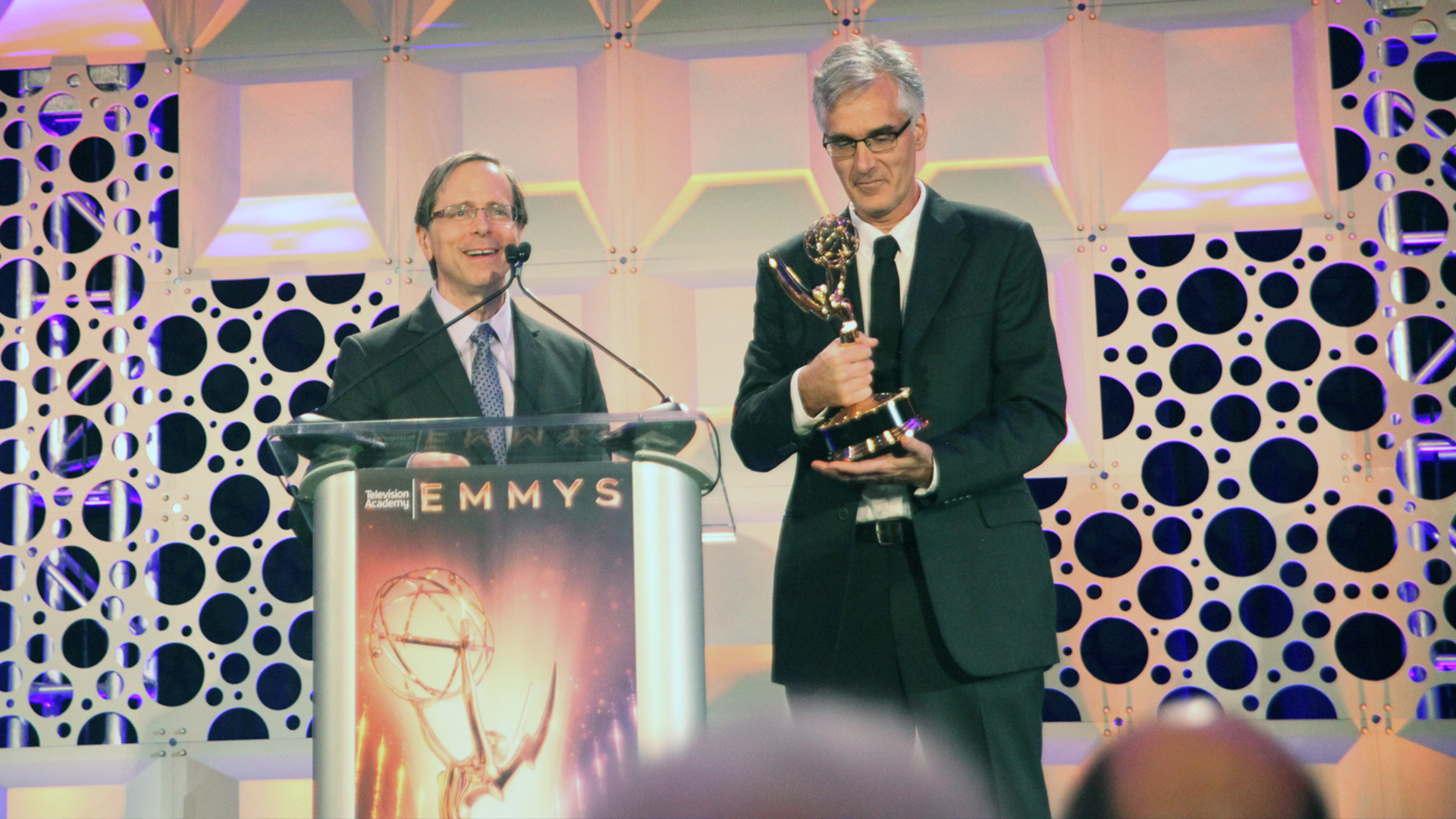 (Boris FX Sapphire, pictured left to right: Gary Oberbrunner and Founder Karl Sims)
Yamnitsky continues, "We are thrilled to not only be recognized once but three times by the Television Academy. We love what we do and it's all thanks to the editors, VFX artists, and motion graphics designers who choose to use our products to help tell compelling stories that keep audiences coming back."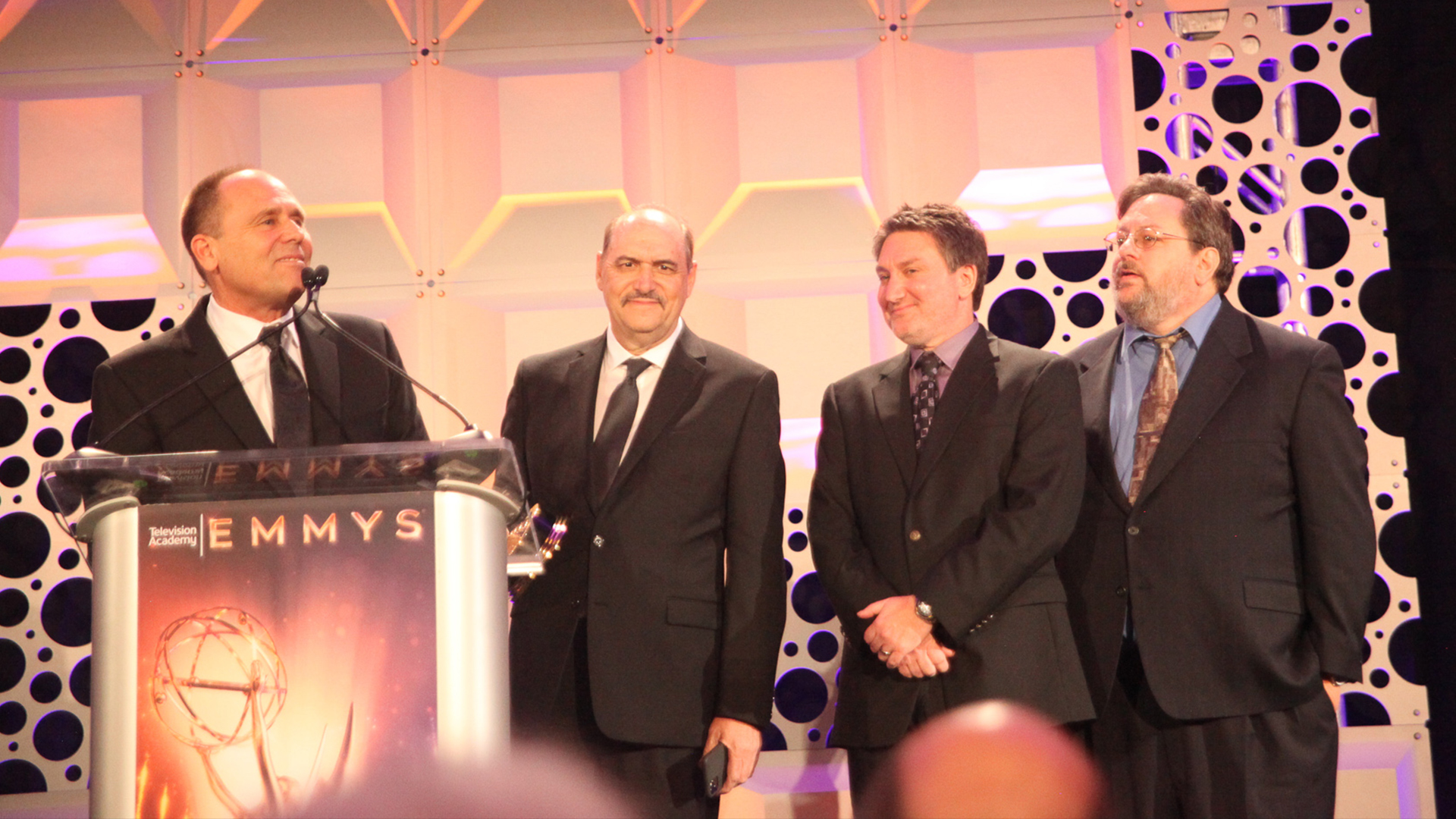 (Boris FX Silhouette, pictured left to right: Founders Marco Paolini, Peter Moyer, Paul Miller, Perry Kivolowitz)
Boris FX customers rely on Sapphire's high-end visual effects plugin suite, Mocha Pro's planar motion tracking and masking toolset, and Silhouette's advanced rotoscoping and paint application to create visual effects on TV's most prestigious episodics, reality shows, broadcast sports, and newscasts:
"The addition of Sapphire and Mocha Pro into our Nuke pipeline has been one of the greatest since the company started. And we hope to keep using these tools and everything they offer for many more years in the future." — Erik Jensen, Compositing Supervisor, CVD VFX (Credits include Netflix's A Series of Unfortunate Events and FX's Fargo)
"We use Sapphire or Mocha Pro on almost every shot. We couldn't do what we do without Boris FX plugins" — Culley Bunker, Skulley VFX (Credits include HBO's The Righteous Gemstones and HBO's Westworld)
"Silhouette has been an essential tool for us for over 15 years. It's a robust, feature-packed tool that allows us to continually add to the sophistication of our roto and paint capabilities. We've developed a deep partnership with them over the years." — Matt Mueller, Head of Optical, Weta Digital (Credits include HBO's Game of Thrones and Netflix's Umbrella Academy)
"When it came to tracking the veins onto Billy in Stranger Things 3, we had a 3D match move as a base, but it wasn't perfect so we turned to Mocha Pro to help us with refining many areas of it. Needless to say, it has since become a staple in our compositing toolkit. — Andrew Scott, Compositing Supervisor at SPINVFX (Credits include Netflix's Stranger Things 3 and Freeform's Sirens)
The team at Boris FX is in the midst of a 2020 release cycle with major new versions on the horizon. "We released Mocha Pro 2020 a few weeks ago and Sapphire 2020, Continuum 2020, and Silhouette 2020 will be available soon," ends Yamnitsky. "We can't wait to deliver even more powerful and time-saving tools that help the television post-production community create the visible — and invisible — effects."
About Boris FX
Founded in 1995, Boris FX is a leading developer of VFX, compositing, titling, video editing, and workflow tools for broadcast, post-production, and film professionals. Boris FX products have grown to serve over a million artists worldwide. The company's success lies in its ability to tightly integrate and leverage technologies through strong partnerships with Adobe, Apple, Avid, Blackmagic Design, Autodesk, Grass Valley, Magix, and other leading developers of video editing software. In 2014, Boris FX acquired Imagineer Systems, the Academy Award-winning developer of Mocha planar tracking software. In 2016, Boris FX acquired GenArts, the developer of Sapphire, the gold standard plug-in package for high-end visual effects. In 2019, Boris FX acquired Academy Award-winning SilhouetteFX and Digital Film Tools for advanced feature film rotoscoping, painting, and effects.
Media Contact
Jessie Electa Petrov
Director of Marketing, Boris FX
617.451.9900