The industry's most popular VFX and post plug-ins add Primatte® keying, Mocha tracking, and stereoscopic 360°/VR support
Boston, Massachusetts - August 22, 2017 - Boris FX™, the leading plug-in developer of professional post-production tools, will premiere major new versions of flagship products Continuum and Sapphire, and Mocha VR, a revolutionary new 360/VR tool, at IBC, September 15-19, 2017, in Amsterdam, Netherlands (RAI, Booth 7.K29).
"IBC represents the first-time the European broadcast and film community will see the powerful combined product development efforts from the recent merger with the team behind Sapphire," says Boris Yamnitsky, Boris FX, Founder & President. "We're excited to debut significant new versions of Sapphire, Continuum, and Mocha that include our customers' most highly-requested features. We can't wait to showcase our continued commitment to delivering the most advanced third-party plug-ins available for Avid, Adobe, Blackmagic Design, Foundry, and other video host applications."
What's New
Sapphire 11: Sapphire 11 adds Mocha's Academy Award-winning tracking and masking tools directly into its legendary filter toolset. The highly-anticipated integration brings new visual effects workflows and major time-saving benefits to users.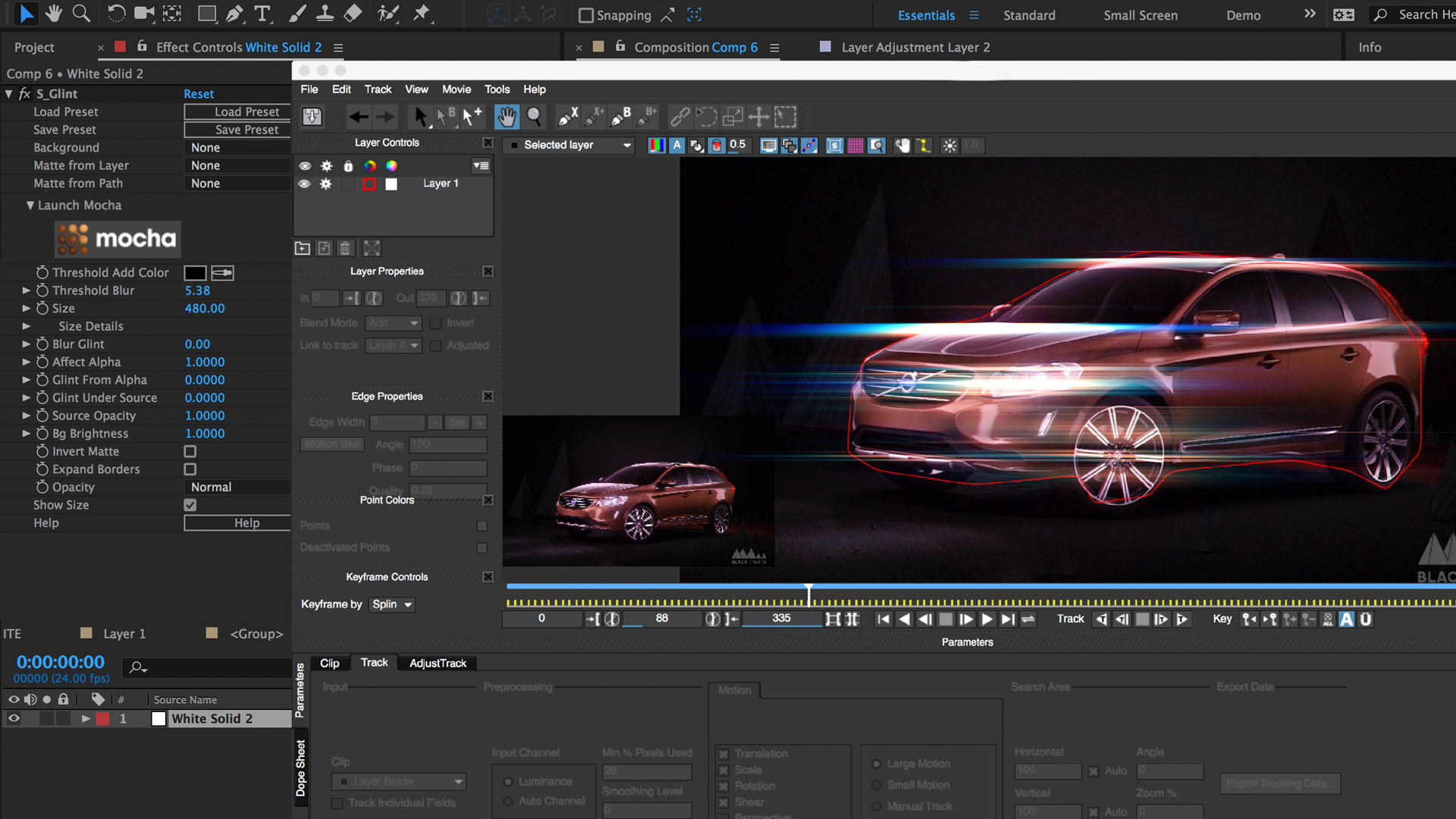 "Sapphire 11 with Mocha lets me do some amazing and advanced effects right in my timeline, and keyframing! It's a real game-changer." - Peter Bowring, Freelance Editor
Boris Continuum 11: Continuum 11 adds new tools for VFX, motion graphics, and 360/VR stereoscopic video finishing. Primatte®, the award-winning chroma key tech from Photron®, brings even more power to Continuum's green screen and compositing tools. New Title Studio features include a 3D Render Engine, spline-based Motion Path, and improved UI for motion graphics and title design. The new BCC VR Unit adds both mono and stereo 360 video tools for editors, including: VR Reorient, 360 optimized blurs and sharpening, and a VR Insert filter for adding graphics and titles to 360 projects. The new BCC Broadcast Safe color limiter filter will help pass all broadcast tests without crushing colors.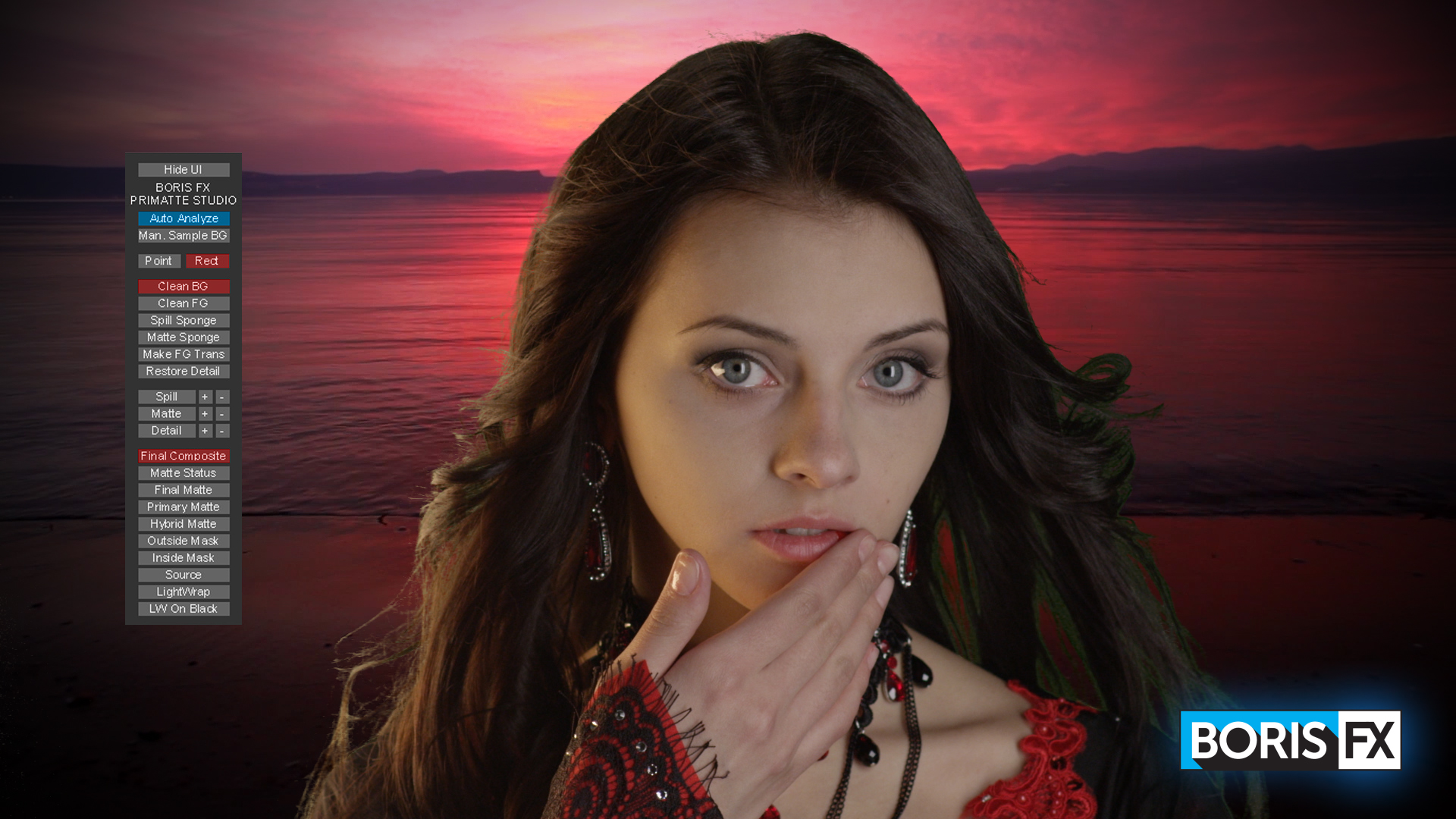 "As a member of the Continuum 11 beta team, I've been so impressed with the addition of Primatte's chroma key tool that I used it extensively during this season of NBC's World of Dance. You can't tell what is green screen and what isn't!" - Tal, Colorist and Online Editor, NBC World of Dance
Mocha VR: Mocha VR, released earlier this year, adds a new 360 stereoscopic workflow to the groundbreaking 360/VR plug-in for post and VFX tasks. Mocha VR is the first plug-in to bring 360 optimized tracking, masking, object removal, and horizon stabilization tools to Adobe, Avid, and OFX hosts.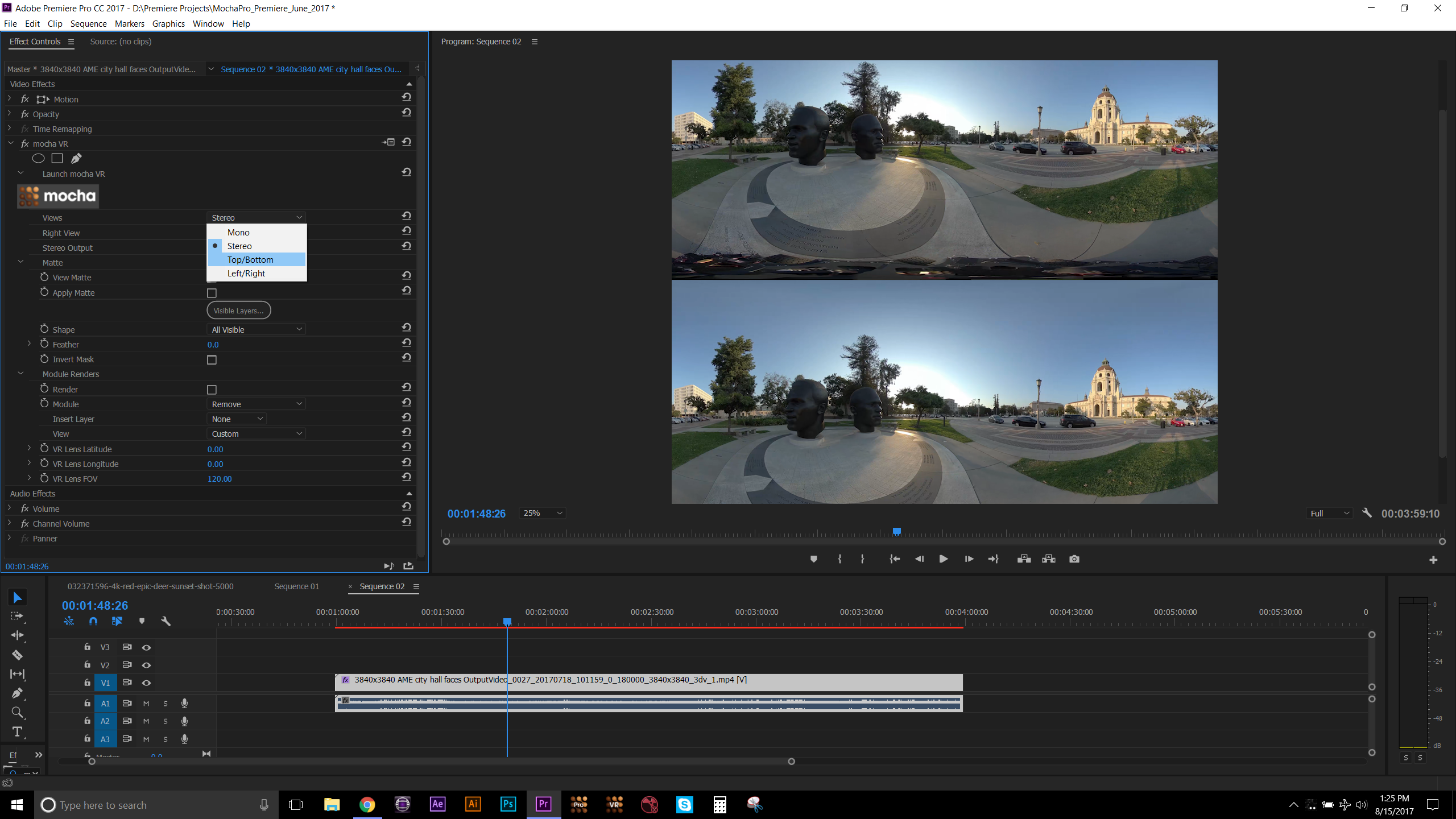 "We use Mocha VR on every 360 project. There is no better way to do it." - Judith Samper, VR Post Production Specialist, Koncept VR
Product Host Support: Boris FX host support includes pro video applications from Adobe, Avid, Apple, Blackmagic Design, Autodesk, Foundry, Magix, FXHome, Grass Valley, Corel, and more. To learn more, visit borisfx.com.
To schedule a press appointment at IBC (Booth 7.K29), please contact Jessie Electa Petrov, Director of Marketing, jessiep@borisfx.com.
About Boris FX
Founded in 1995, Boris FX is a leading developer of VFX, compositing, titling, video editing, and workflow tools for broadcast, post-production, and film professionals. Boris FX products have grown to serve over a million artists worldwide. The company's success lies in its ability to tightly integrate and leverage technologies through strong partnerships with Adobe, Apple, Avid, Foundry, Black Magic, Grass Valley, Sony, Quantel, and other leading developers of video editing software. In 2014, Boris FX acquired Imagineer Systems, the Academy Award-winning developer of Mocha planar tracking software. In 2016, Boris FX acquired GenArts, the developer of Sapphire, the gold standard plug-in package for high-end visual effects.
Media Contact
Jessie Electa Petrov
Director of Marketing
617.451.9900