The Academy and Emmy Award-winning paint software favored by the film and television industry's top visual effects artists is now available as a plugin to Adobe and OFX host applications
Boston, Massachusetts, U.S.A — April 15, 2020 — The new Boris FX Silhouette Paint plugin is set to revolutionize how artists, editors, and compositors work. Silhouette Paint is the first cross-platform, cross-host product to offer Mocha-tracked non-destructive repeatable paint for the post-production industry's most popular video applications. Host support includes Adobe After Effects, Adobe Premiere Pro, Autodesk Flame, Blackmagic Design Resolve and Fusion, and Foundry Nuke. The subscription-based model starts at only $195 per year.
Silhouette Paint offers award-winning 32-bit high dynamic range paint tools for tasks such as matte painting, beauty work, touch-ups, marker removal, and more. Its non-destructive Auto Paint stroke system delivers unparalleled performance with interactive pressure-sensitive artistic control at any resolution. Artists can easily add hundreds of paint strokes without worrying about any performance issues — all without leaving their project timelines. In addition, artists can easily track and mask paint effects with built-in Mocha planar motion tracking.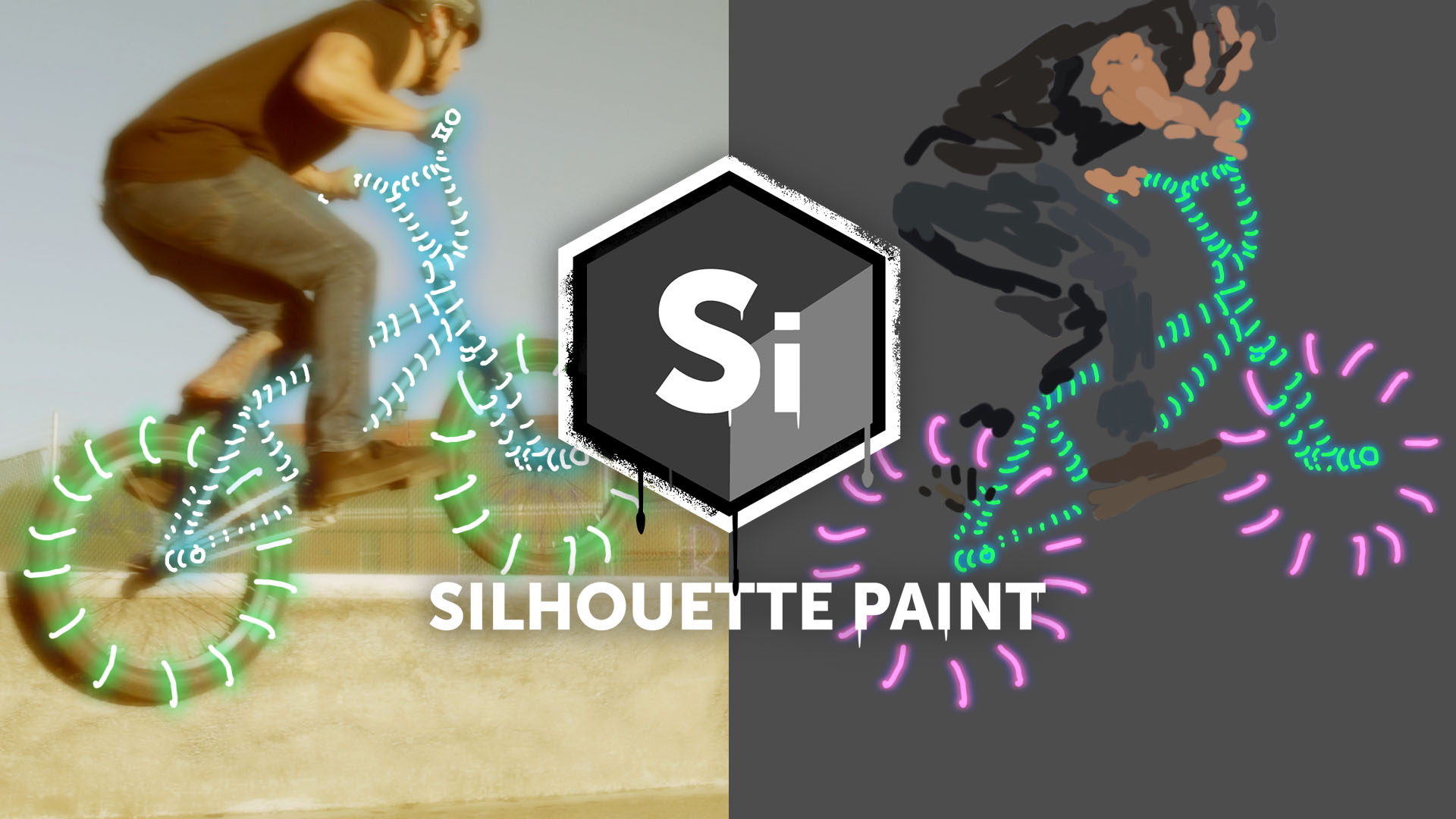 (Silhouette Paint, download the image)
"Silhouette Paint fills two important gaps. The world's most renowned visual effects teams, who have relied on Silhouette's superior paint and rotoscoping tools as a standalone application, can now access those same tools as a plugin inside the industry's leading video applications," says Boris Yamnitsky, President and Founder, Boris FX. "This new workflow helps streamline the overall post-production process. It also introduces Silhouette to an entirely new generation thanks to the plugin's wallet-friendly price. YouTube and Instagram content creators can now access the same paint tools used on Hollywood's biggest blockbusters."
Marco Paolini, Silhouette's Product Designer, reflects upon Silhouette Paint's evolution into a plugin. "Silhouette Paint empowers artists, editors, colorists, and compositors to crank out simple touch-ups to complex animations using paint tools that are similar, and often superior, to more costly solutions. Retouching, wire/rig/logo removals, and sophisticated cloning are all now within reach."
Artists are already expressing their excitement for the new plugin. "On Missing Link, Silhouette was used on nearly every single shot by our paint and roto team," says James Pina, Senior Paint Artist, Laika. "Having access to these essential paint and tracking tools as a plugin inside Nuke will be a huge time-saver and will broaden our VFX capabilities."
Silhouette Paint Highlights:
Paint Tools: 16 pressure-sensitive and customizable brushes including Clone, Blemish, Grain, Repair, Drag, and more.
Fast & Non-Destructive Paint: Optimized to handle hundreds of brush strokes at high resolutions without a performance penalty.
Auto Paint Recording System: Automatic recording of paint events with selective brush stroke playback delivers the speed of a raster-based paint system with the flexibility of vector paint.
Powerful Motion Tracking: Multiple tracking options including point, planar, and integrated Mocha tracking for rock-solid tracks.
Channels & Detail Separation: Paint on individual RGBA channels or choose to work on separated detail and color layers for advanced control.
Sophisticated Cloning: Advanced transform and warping, color grading, onion skin, and multiple compare modes enable a streamlined workflow for aligning, patching, and removing unwanted pixels.
Roto Assisted Paint: Rotoscoped and tracked shapes assist in limiting where paint strokes are applied.
Operating Systems: macOS, Windows, and Linux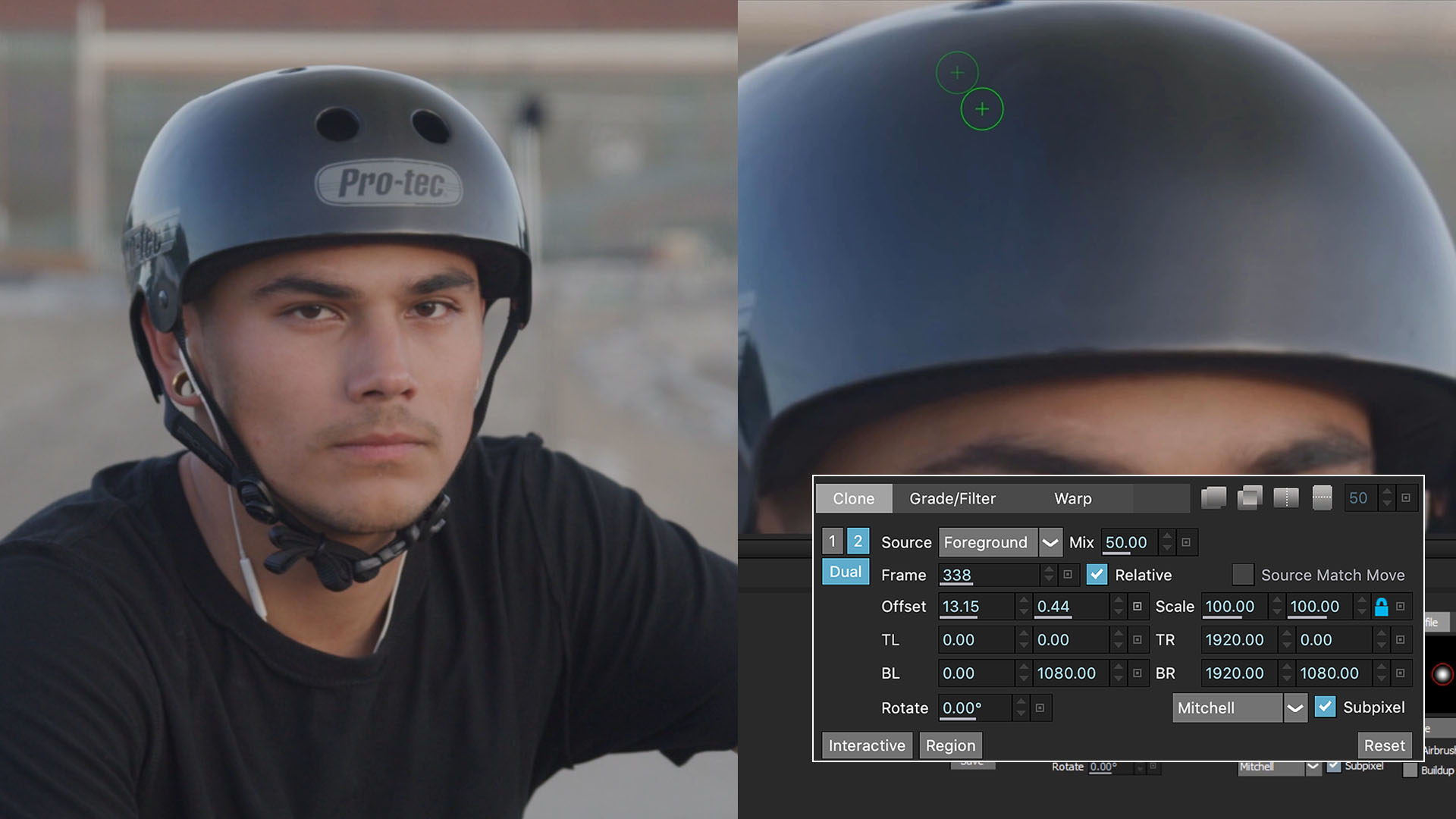 (Silhouette Paint: Auto Paint interface,download the image)
Watch Now: Introducing Silhouette Paint
Pricing & Availability
Silhouette Paint is available as an annual subscription for Adobe After Effects, Adobe Premiere Pro, Foundry Nuke, Blackmagic Design Fusion and Resolve, and Autodesk Flame. Floating license options are available for enterprise customers. Silhouette Paint supports macOS, Windows, and Linux operating systems.
Silhouette 2020 owners receive the Silhouette Paint multi-host plugin as a complimentary upgrade.
Customers on a current Silhouette Upgrade & Support plan qualify for a complimentary Silhouette Paint multi-host plugin upgrade.
Silhouette Paint is now included free with any new full Silhouette purchases.
Customers have the option to purchase a Silhouette Paint + Mocha Pro bundle (best value)
Silhouette Paint (node-locked, annual subscription)
Adobe: $195
OFX: $395
Multi-host: $595
Bundle: Silhouette Paint + Mocha Pro (node-locked, annual subscription)
Adobe: $395
OFX: $595
Multi-host: $795
Learn more about Silhouette Paint
Download Silhouette Paint imagery
About Boris FX
Founded in 1995, Boris FX is a leading developer of VFX, compositing, titling, video editing, and workflow tools for broadcast, post-production, and film professionals. Boris FX products have grown to serve over a million artists worldwide. The company's success lies in its ability to tightly integrate and leverage technologies through strong partnerships with Adobe, Apple, Avid, Blackmagic Design, Autodesk, Foundry, Grass Valley, Magix, and other leading developers of video editing software. In 2014, Boris FX acquired Imagineer Systems, the Academy Award-winning developer of Mocha planar tracking software. In 2016, Boris FX acquired GenArts, the developer of Sapphire, the gold standard plugin package for high-end visual effects. In 2019, Boris FX acquired Academy Award-winning SilhouetteFX and Digital Film Tools for advanced feature film rotoscoping, painting, and effects.
Media Contact
Jessie Electa Petrov
Director of Marketing, Boris FX
617.451.9900