The mid-year update adds powerful M1 support, Adobe After Effects multi-frame rendering support, and introduces a new trendy transition pack by award-winning director/editor.
Boston, Massachusetts, U.S.A — May 5, 2021 — Boris FX Sapphire, the Emmy Award-winning visual effects suite, is now available with native Apple M1 support. The 2021.5 update represents a major step forward for artists who rely on Macs to add photorealistic visual effects to film, television, commercial, and streaming projects.
"Apple's breakthrough M1 technology delivers lightning-fast speeds to Macs — a must-have for today's post-production turnarounds," states Boris Yamnitsky, Boris FX President and Founder. "Artists will love working with Sapphire's renowned creative effects natively inside M1 technology. Get ready for supercharged workflows that save tons of time."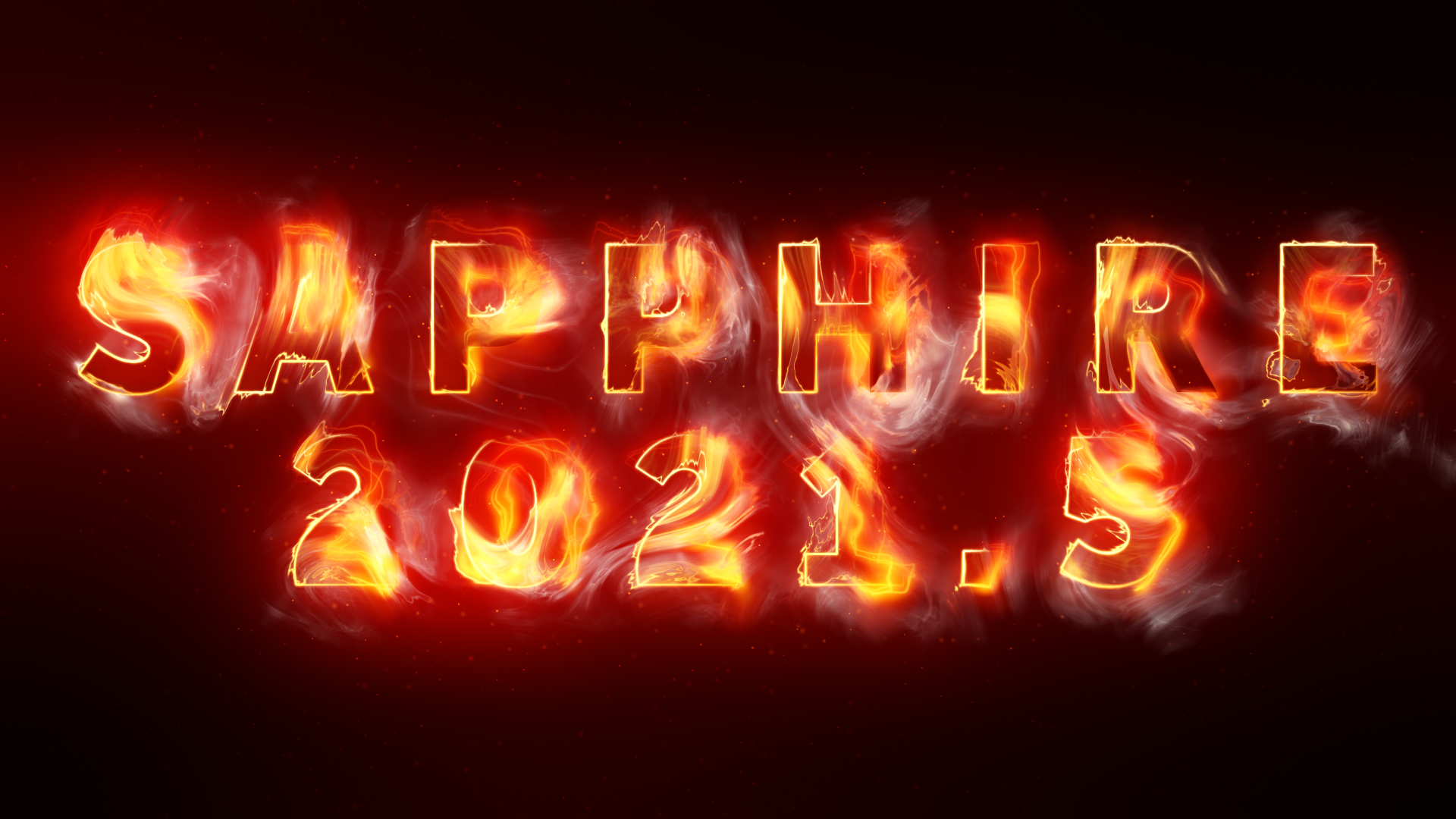 Boris FX Sapphire 2021.5 (download the image)
Sapphire 2021.5 New Features:
New! Native support for M1-powered Macs
New! Adobe After Effects multi-frame rendering support (currently in Adobe public beta)
New! Better speed and interactivity for the Sapphire preset browser
New! Improved Sapphire PanAndZoom with added internal image cache and enhanced functionality (Avid Media Composer only)
New! Lens Flare presets
Sapphire's PanAndZoom effect received a significant upgrade primarily due to suggestions from customers like award-winning veteran freelance editor Jonathan Moser. "It's great to know that the team at Boris FX takes the time to listen to their customers and cares about making our lives easier," says Moser. "I'm so happy with the improvements to Sapphire PanAndZoom. It will save a lot of editors a lot of time."
"Sapphire has a long history of listening closely to feedback from the community and doing our best to incorporate those changes and make a better product," says Brian Fox, Director of Product Marketing. "When Jonathan reached out and explained the limitations of the old Sapphire PanAndZoom workflow, I knew this was something we could help with."
Sapphire 2021.5 is available as a plugin for Adobe, Avid, and OFX hosts including, Autodesk Flame, Blackmagic DaVinci Resolve and Fusion Studio, Foundry Nuke, VEGAS Pro, and more. Purchasing options include permanent licenses, upgrades, and annual and monthly annual subscriptions.
Current annual subscription and upgrade & support plan customers receive a complimentary update to Sapphire 2021.5.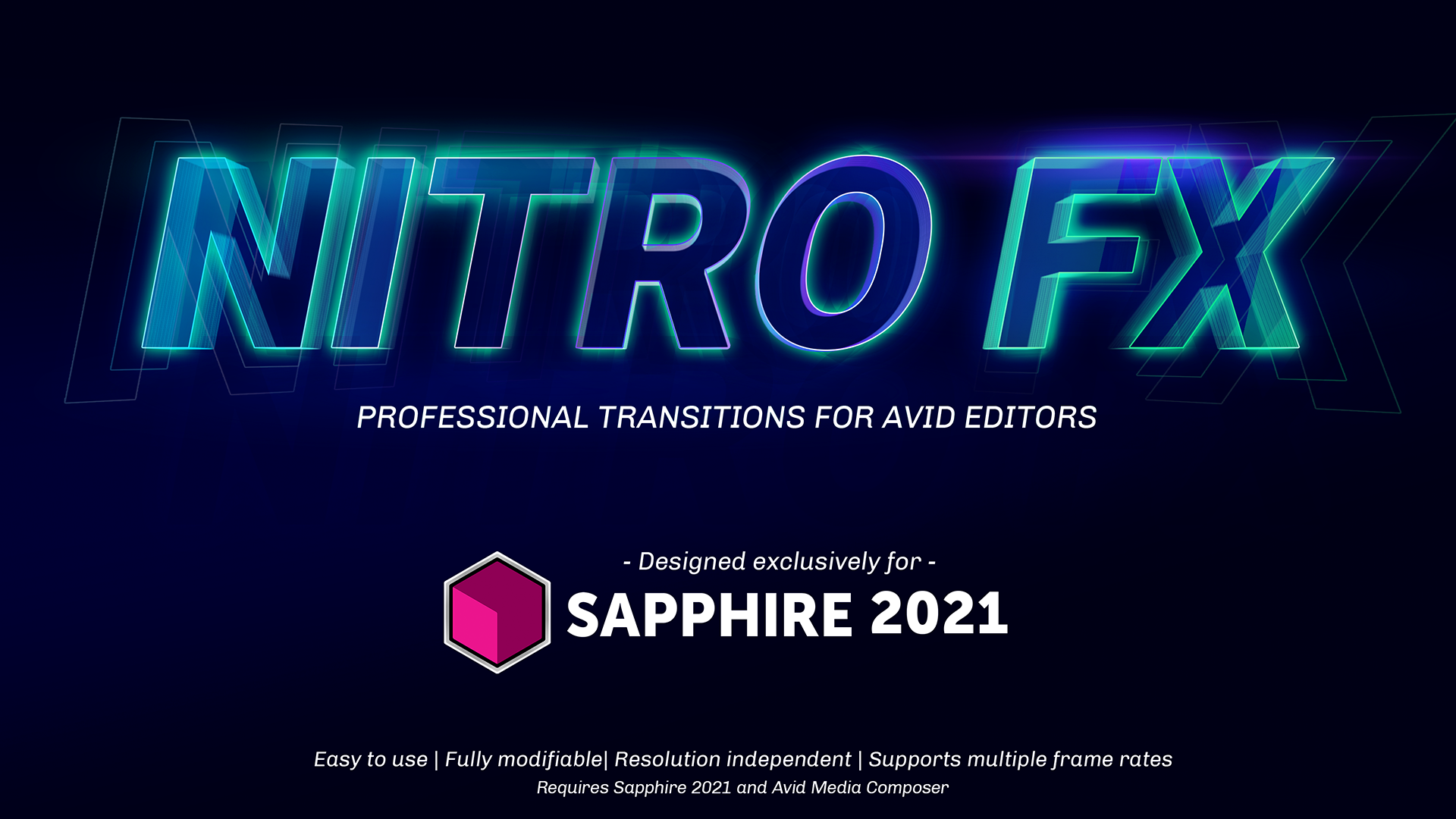 Sapphire Nitro FX Transition Pack (download the image)
The 2021.5 release coincides with a brand new Nitro FX Transition Pack created by award-winning director/editor Angus Emmerson, known for his trendy glitch and smooth warp transitions on high-profile broadcasts like Formula One Racing, The Masked Singer, and The People's Choice Awards. Nitro FX includes over 50 fully customizable, easy-to-use, resolution-independent transitions that add high-energy transitions to promos, sizzle cuts, or trailers.
"I designed these Sapphire transitions inside Media Composer with one goal in mind — to make my edits sizzle," says Emmerson. "I'm so excited to be able to share my secret bag of tricks with the Avid and Sapphire communities and see what everyone creates!"
Nitro FX is available to Sapphire 2021 users with Media Composer (2020 and up) for $49.95.
About Boris FX
Founded in 1995, Boris FX is a leading developer of VFX, compositing, titling, video editing, and workflow tools for broadcast, post-production, and film professionals. Boris FX products have grown to serve over a million artists worldwide. The company's success lies in its ability to tightly integrate and leverage technologies through strong partnerships with Adobe, Apple, Avid, Blackmagic Design, Autodesk, Foundry, VEGAS Pro, and other leading developers of video editing software. In 2014, Boris FX acquired Imagineer Systems, the Academy Award-winning developer of Mocha planar tracking software. In 2016, Boris FX acquired GenArts, the developer of Sapphire, the gold standard plug-in package for high-end visual effects, and the 2019 Engineering Emmy Award winner. In 2019, Boris FX acquired Academy Award-winning SilhouetteFX and Digital Film Tools for advanced feature film rotoscoping, painting, and effects.
###
Media Contact
Jessie Electa Petrov
Director of Marketing, Boris FX
617.451.9900