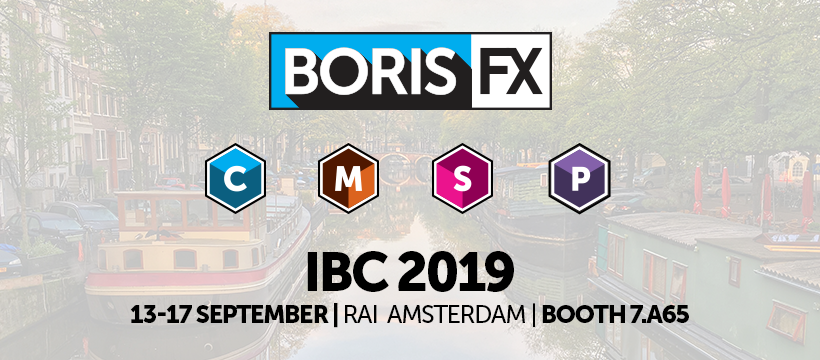 Tech demos feature new OpenColorIO (OCIO) support, area brush tool, and new effects and transitions
Boston, Massachusetts, U.S.A — August 28, 2019 — Broadcast editors and artists attending IBC in Amsterdam will receive an exclusive sneak peek at Boris FX's upcoming 2020 releases of award-winning VFX plug-ins Sapphire, Continuum, and Mocha Pro. The 2020 versions will be available later this year with support for Adobe After Effects and Premiere Pro, Avid, and OFX hosts including Autodesk, Blackmagic Design, Foundry, and VEGAS Pro.
"Members of the European broadcast community visiting the Boris FX booth (7.A65) at IBC will be the first audience to see tech previews of the 2020 releases," says Boris Yamnitsky, President & Founder, Boris FX. "The 2020 releases are a major follow-up to our 2019.5 releases that shipped earlier this summer. The addition of significant new effects and tools in the mid-year releases of Sapphire, Continuum, and Mocha Pro, paired with the exciting new tools you'll be seeing in the 2020 releases, showcase our continued commitment to providing added creative and time-saving benefits throughout the year to users on our Upgrade & Support and subscription plans."
The combined effort of the Boris FX development team is ushering in a new era. The 2020 releases add OpenColorIO (OCIO) support for Sapphire and Mocha Pro with Continuum to follow suit. The long-requested feature gives customers the ability to maintain a proper color pipeline when using Boris FX plug-ins, eliminating common third party plug-in color issues.
"Color Management is a crucial component of every piece of content we produce at Industrial Light & Magic," says Jeroen (J.) Schulte, Global Imaging Supervisor at Industrial Light & Magic. "Traditionally, plugin-based creative workflows could often be a stumbling block in a feature film VFX pipeline, so we are excited that Boris FX has decided to add OpenColorIO (OCIO) support to Sapphire 2020 and Mocha Pro 2020."
What's New in Boris FX 2020 Releases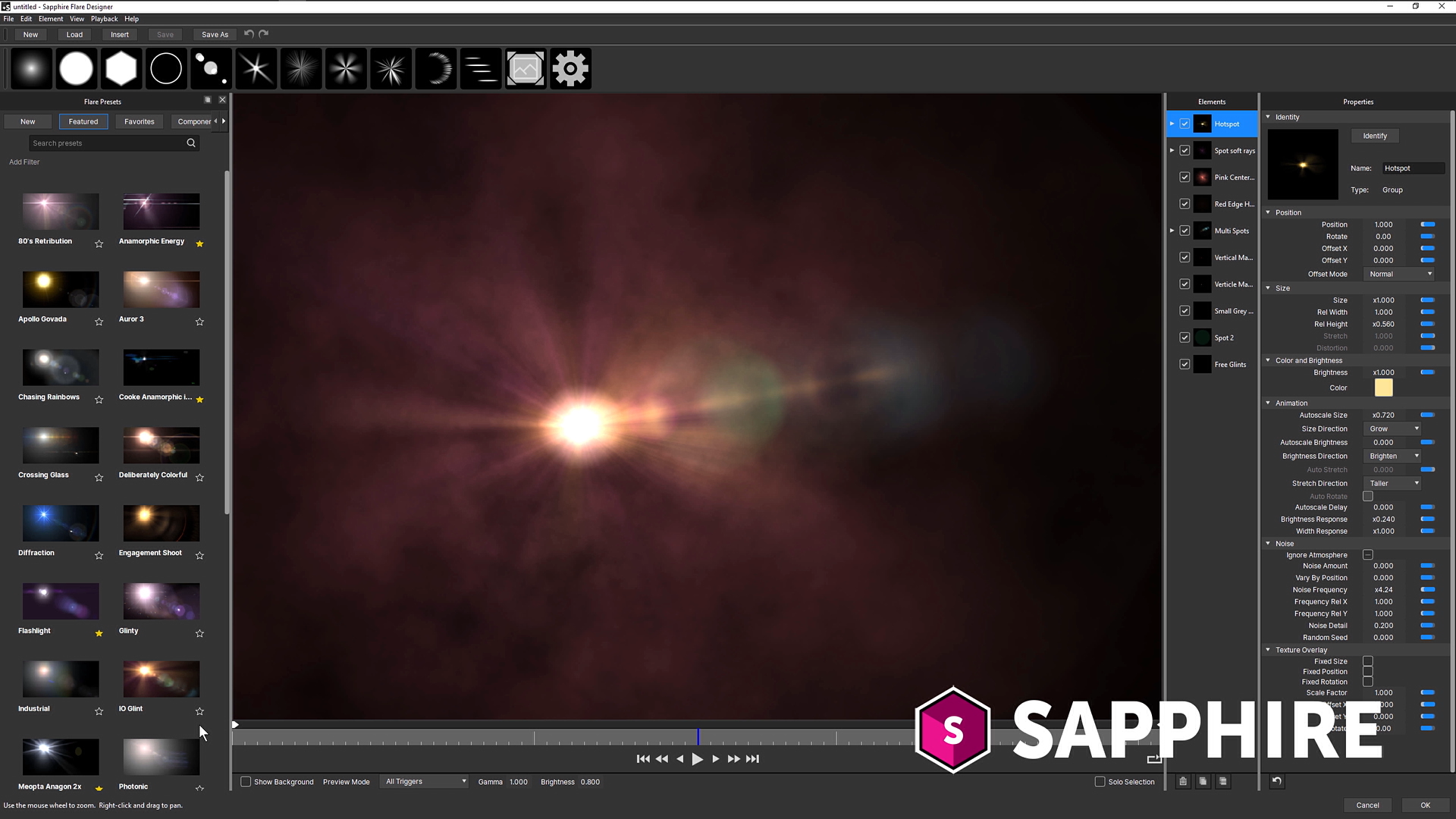 (Boris FX Sapphire, Download the image)
Sapphire 2020's high-end suite of VFX plug-ins adds eagerly-anticipated OCIO support to the full lineup of over 270 effects; parameter-driven tracking powered by Mocha on many effects including its renowned lens flares; a trendy lens whacking effect (S_FreeLens) that mimics shooting through a detached camera lens in order to produce gorgeous lens flares, light leaks, and tilt-shift focus effects; a seamless zoom transition that warps through one image into another (S_WhipPush); and professionally-designed presets (S_LensFlare).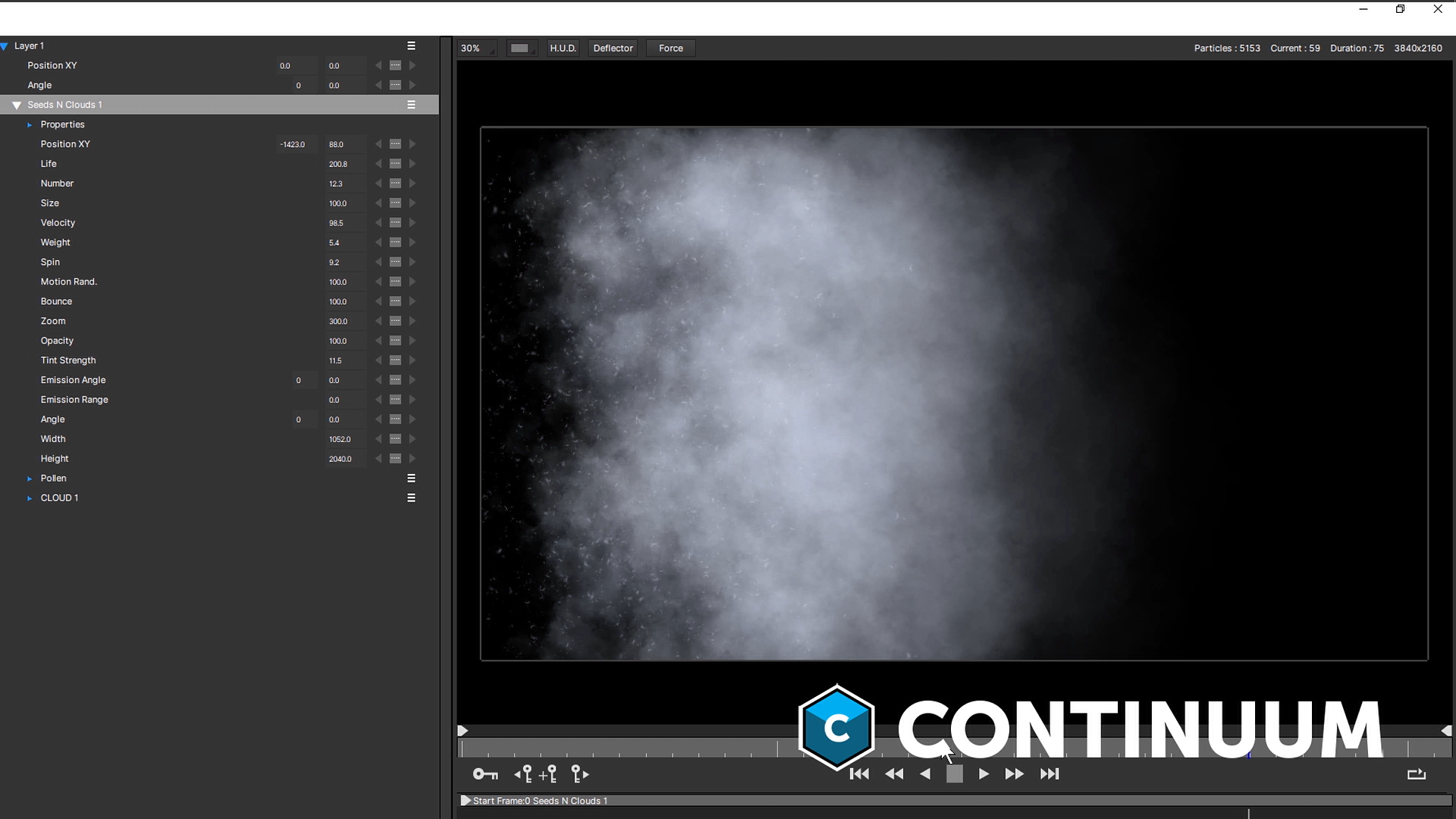 (Boris FX Continuum, Download the image)
Continuum 2020's comprehensive toolset adds four effects and over twelve transitions featuring 50 professionally-designed presets. New effects include projecting the appearance of an image reflecting on a highly-polished surface (BCC_ReflectImage); throwing a shadow behind or in front of an object (BCC_CastShadow); simplified screen/billboard/device insert workflows powered by Mocha (BCC_CornerPin); warping a source into a curly-cue (BCC_Curl). Continuum also adds the ability to distort/undistort footage for paint or other touch-up effects (BCC_PowerPin) and new on-screen controls for BCC_Remover and BCC_Vignette effects.
Particle Illusion, previously only available as part of Continuum 2019 and the Particles Unit, is now offered as a standalone application. The addition of a standalone version makes Particle Illusion the most versatile real-time particle generator on the market.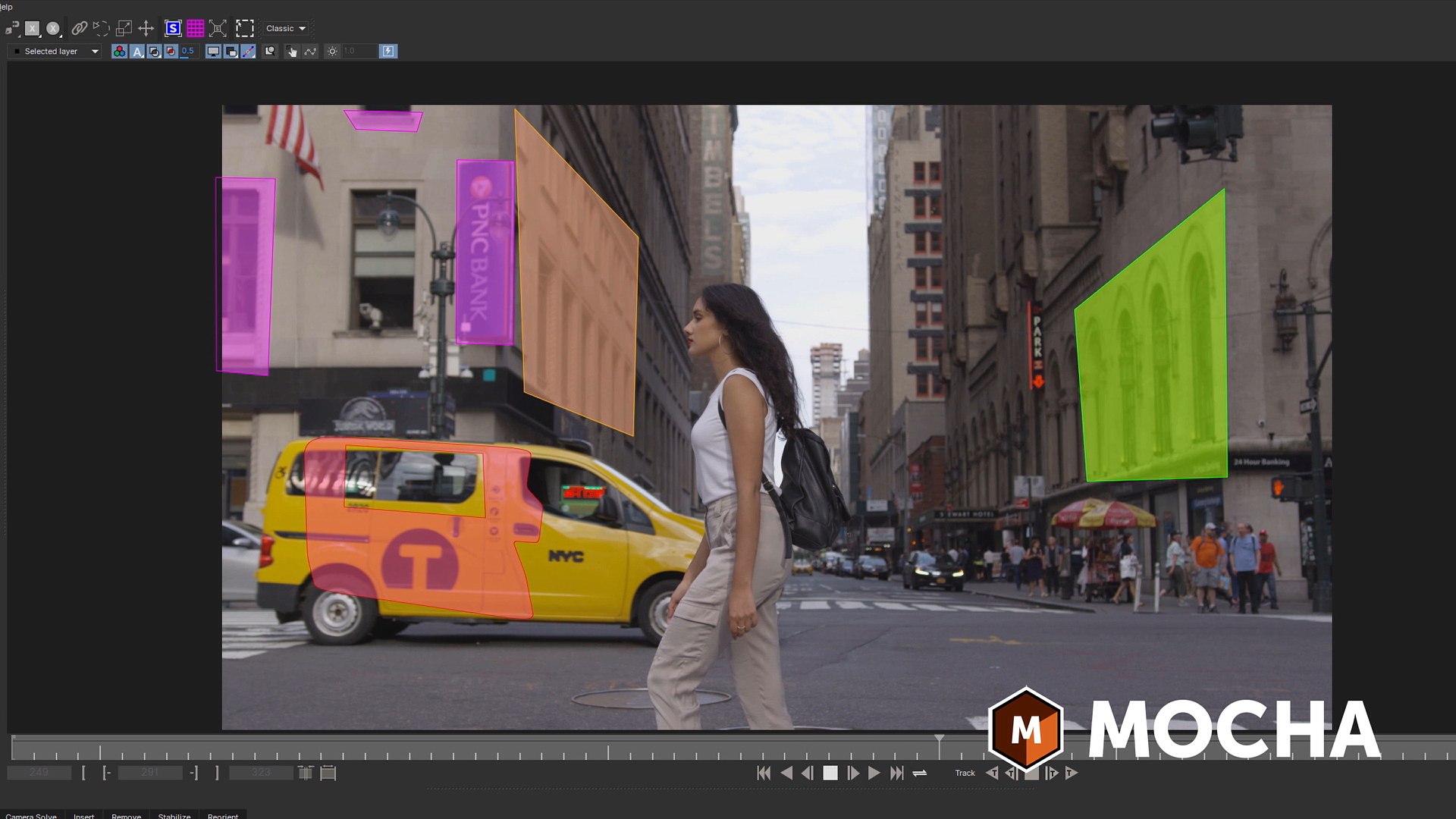 (Boris FX Mocha Pro, Download the image)
Mocha Pro 2020 adds a unique Mega Clean Plate feature that extracts a seamless "larger-than raster image" from moving camera footage. VFX artists using Mega Clean Plate will enjoy groundbreaking new time-saving workflows for set extensions, clean-ups, removing unwanted objects, and repositioning footage. A new Area Brush interactive spline tool lets editors and artists apply gestural, paint-like functionality to Mocha allowing users to define large tracking search areas with a simple stroke. Mocha Pro also adds OCIO support and GStreamer Media Support to reduce reliance on deprecated Apple Quicktime support in the standalone version.
Visit Boris FX at Booth 7.A65 (September 13-17, 2019, RAI, Amsterdam)
Product specialists will demonstrate how broadcast editors and artists can use Boris FX tools to accomplish editing, high-end visual effects, graphics, and finishing tasks inside Adobe After Effects and Premiere Pro, Avid Media Composer, Blackmagic DaVinci Resolve, Foundry Nuke, and Autodesk Flame workflows.
To make a press appointment at IBC (Booth 7.A65), contact Jessie Electa Petrov, Director of Marketing, jessiep@borisfx.com.
About Boris FX
Founded in 1995, Boris FX is a leading developer of VFX, compositing, titling, video editing, and workflow tools for broadcast, post-production, and film professionals. Boris FX products have grown to serve over a million artists worldwide. The company's success lies in its ability to tightly integrate and leverage technologies through strong partnerships with Adobe, Apple, Avid, Blackmagic Design, Autodesk, FilmLight, Grass Valley, Magix, SGO, and other leading developers of video editing software. In 2014, Boris FX acquired Imagineer Systems, the Academy Award-winning developer of Mocha planar tracking software. In 2016, Boris FX acquired GenArts, the developer of Sapphire, the gold standard plug-in package for high-end visual effects.
###
Media Contact
Jessie Electa Petrov
Director of Marketing, Boris FX
617.451.9900