Sapphire, Continuum, and Mocha Pro releases add updated lens flare designer, real-time Particle Illusion emitter engine, and GPU-accelerated object removes for award-winning After Effects and Adobe Premiere Pro, a leader in video editing.
Boston, Massachusetts, U.S.A. – September 3, 2019 – The award-winning team at Boris FX will demo the newest versions of flagship visual effects plug-ins (2019.5), Sapphire, Continuum, and Mocha Pro for Adobe® After Effects® and Adobe Premiere® Pro workflows, at IBC (Stand 7.A65), September 13-17, 2019, at the RAI in Amsterdam, Netherlands.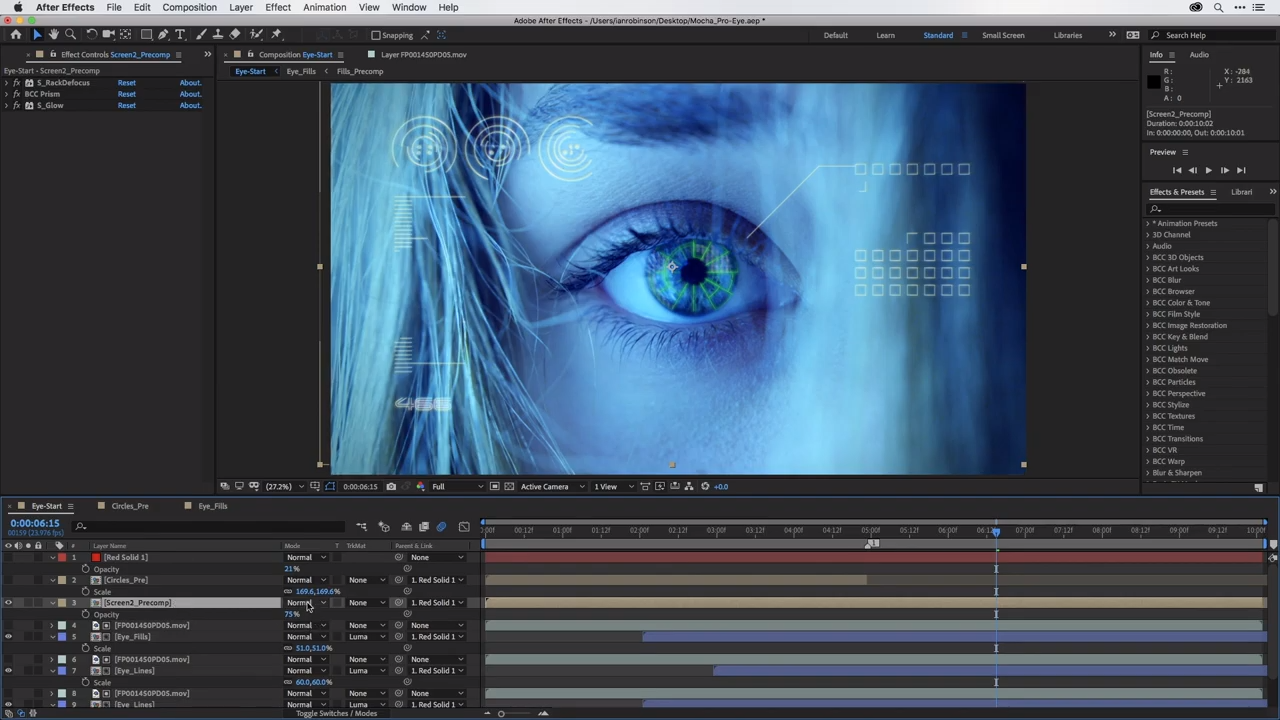 See Boris FX plug-ins inside Adobe workflows at IBC, Stand 7.A65
"The Sapphire, Continuum, and Mocha Pro 2019.5 releases that shipped this summer added significant new effects and tools to Adobe Premiere Pro and After Effects users," says Boris Yamnitsky, President & Founder, Boris FX. "Editors will love Continuum Title Studio's new integration with Maxon Cinema 4D's premier C4D model import and superior rendering as well as Particle Illusion's new fully editable parameters, and the new Particle Illusion Dissolve transition."
"Artists will be clamoring for Sapphire's new ParallaxStrips effect, and two new transitions based on popular effects, PixelSort and DigitalDamage," continues Yamnitsky. "And Mocha Pro continues to advance its unparalleled planar tracking engine with new time-saving tools for rotoscoping and removing objects with even less manual keyframes."
"Boris FX's flagship plug-ins offer Adobe artists and editors hundreds of new creative options that fully and seamlessly integrate with After Effects and Adobe Premiere Pro workflows," says Sue Skidmore, Head of Partner Relations for Adobe video. "The latest releases deliver GPU-accelerated speed improvements across all products and user-friendly time-saving workflows to help the Adobe user base hit the tight deadlines of the broadcast world."
Visual Effects Compositing: Mocha Pro / Sapphire
Mocha Pro's Academy Award-winning planar tracking and rotoscoping tools streamline advanced VFX workflows to complement After Effects and Adobe Premiere Pro. The 2019 release adds the High DPI Mocha Essentials user interface with customizable workspaces, GPU-accelerated object removes, magnetic spline tool with edge-snapping to reduce keyframing (new to 2019.5), award-winning stereoscopic 360 optimized tools (previously Mocha VR), and new export formats such as AE Power Pin. Learn more about Mocha Pro 2019.5
Sapphire's renowned lens flares have been completely overhauled with the 2019 release with an updated Flare Designer to provide After Effects artists greater creative controls. The improved flare designer features a modern user-friendly interface and new photorealistic flare controls and presets. Artists can now add digital glitch art (PixelSort) and trendy stylized effects (ParallaxStrips - new to 2019.5) to projects, work faster with the redesigned Builder (new to 2019.5), and preview live video inside Builder, the Flare Designer, and Preset Browser (new to 2019.5). Learn more about Sapphire 2019.5
3D Graphics and Particles: Continuum
Continuum 2019's reboot of Particle Illusion (formerly from WonderTouch) gives editors, artists, and designers a real-time GPU-based particle and motion graphics generator with a new easy-to-use interface. Featuring thousands of professionally-designed presets, drag-and-drop functionality, and integrated Mocha tracking and masking for easy effect isolation. Particle Illusion is the quickest way to add realistic smoke, dust, sparkles, and environmental effects to creative animations popular in game design. The 2019.5 update adds fully editable property groups, super-emitters, forces and deflectors, and a new Beat Reactor feature to instantly sync particle effects to music.
Continuum Title Studio (2019.5) now bridges the gap between 3D animation and editorial with the ability to import, animate, and render Maxon Cinema 4D models to the timeline. The improved integration delivers the highest quality results along with faster renders to Adobe Premiere Pro and After Effects. Title Studio features a simple and accelerated workflow for 3D titling, animation, and motion graphics. Learn more about Continuum 2019.5
Visit Boris FX at Booth 7.A65
Product specialists will demonstrate how members of the broadcast post-production community can use Boris FX tools to accomplish high-end visual effects, graphics, and finishing inside After Effects and Adobe Premiere Pro workflows.
Attendees will also get a sneak peek of the upcoming Boris FX 2020 releases (shipping later this fall) that feature major new tools including OpenColorIO (OCIO) support, mega clean plates, area brush tool, new effects, and transitions.
To make a press appointment at IBC, please contact Jessie Electa Petrov, Director of Marketing, jessiep@borisfx.com.
About Boris FX
Founded in 1995, Boris FX is a leading developer of VFX, compositing, titling, video editing, and workflow tools for broadcast, post-production, and film professionals. Boris FX products have grown to serve over a million artists worldwide. The company's success lies in its ability to tightly integrate and leverage technologies through strong partnerships with Adobe, Apple, Avid, Blackmagic Design, Autodesk, FilmLight, Grass Valley, Magix, SGO, and other leading developers of video editing software. In 2014, Boris FX acquired Imagineer Systems, the Academy Award-winning developer of Mocha planar tracking software. In 2016, Boris FX acquired GenArts, the developer of Sapphire, the gold standard plug-in package for high-end visual effects.
Adobe at IBC
Adobe Creative Cloud brings efficiency and speed at every step of the post-production workflow. From native file support and quicker rendering, a rich project format for designing workflows, professional audio mixing, motion graphics templates, and Adobe Sensei innovation, Adobe's integrated video editing tools help professionals turn footage into great storytelling. Adobe works with over 300 technology partners providing a rich and flexible production ecosystem for broadcast production. Stop by Adobe stand (Hall 7-7.B35) to see Adobe Premiere Pro, After Effects and Adobe Audition in action and hear how top customers get to the finish line faster with Adobe Creative Cloud.
###
Media Contact
Jessie Electa Petrov
Director of Marketing, Boris FX
617.451.9900