Continuum's visual effects plugins get a major speed boost inside Final Cut Pro with brand new GPU-accelerated film effects, transitions, and titles.
Boston, Massachusetts, U.S.A — March 22, 2021 — Boris FX announces a public beta program for its award-winning Continuum plugin collection. The free beta aimed at Final Cut Pro editors gives participants access to Continuum FCP 2021 which has been rebuilt from the ground up to deliver a fast, easy-to-use workflow. Continuum FCP 2021 will ship in summer 2021 with a new affordable pricing model: annual ($195) or monthly ($25) subscription options.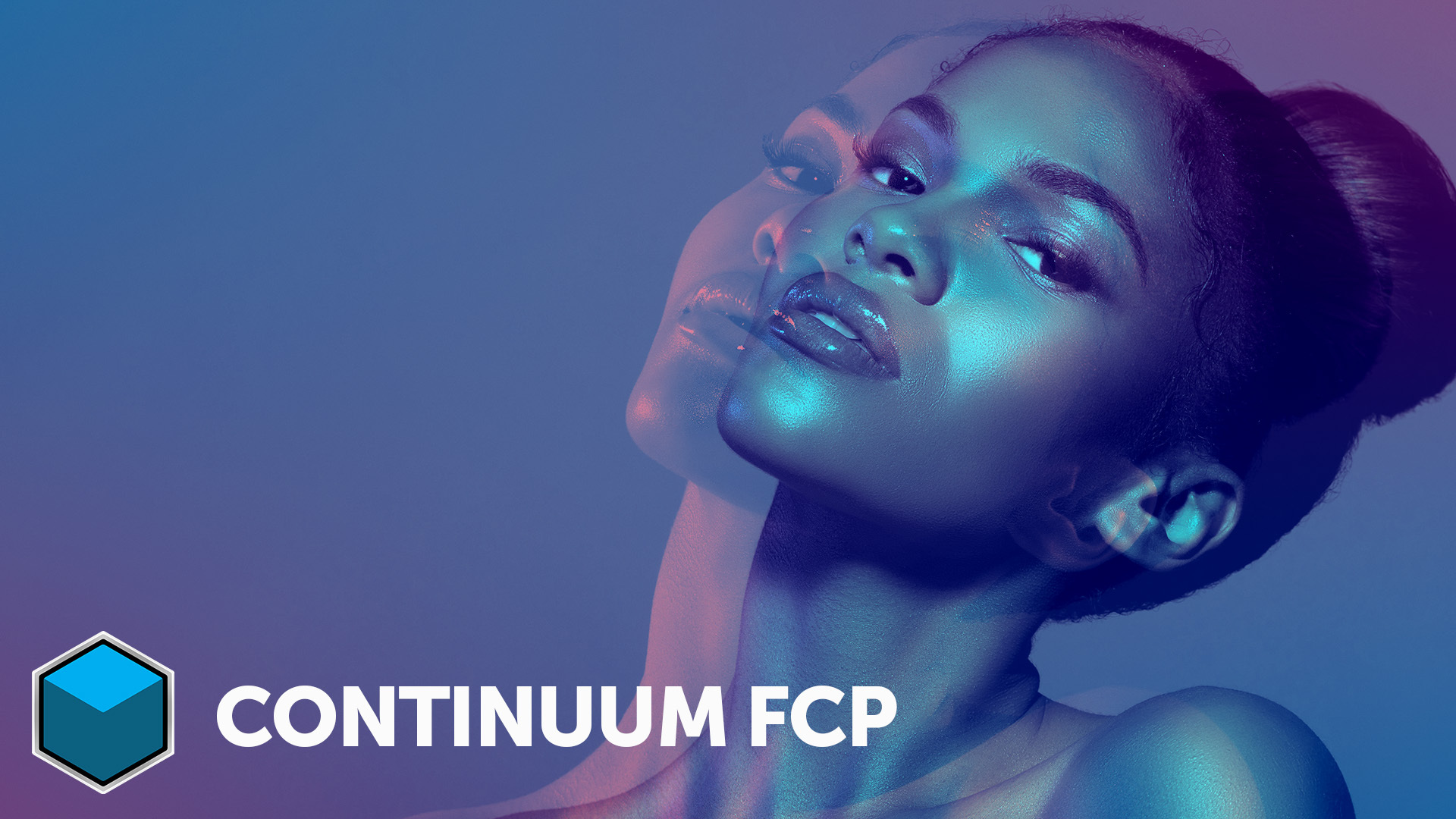 Boris FX Continuum FCP 2021 (Download the image)
Continuum FCP 2021 features over 80 new GPU-accelerated and HDR-compliant film and lighting effects, over 1000 professionally-designed presets, drag-and-drop transitions and titles, and OCIO color management tools. A new custom interface FX Editor makes it simple to quickly browse the full preset library, preview in real-time, and customize any element of a preset to save for future use.
The Continuum 2021 FCP public beta is now available for download on the Boris FX website.
"The new GPU-accelerated film and lighting effects in Continuum FCP 2021 will speed up any Final Cut Pro editor's workflow. There are hundreds of presets within the 80 effects that I can browse, adjust, and apply using the FX Editor — unlocking countless creative possibilities," says Ian Robinson, Creative111, Owner and Trainer. "All the presets create a great starting point quickly and easily. Then I can drill down into the parameters section in the FX Editor to customize things and make them my own. Any editor who works with lots of projects, or with other editors, will appreciate the ability to save and share your own customizations as presets complete with tags and descriptions. If you want to increase your productivity while still maintaining creative flexibility Continuum FCP 2021 is a great place to start."
Watch the Boris FX Continuum FCP 2021 promo
About Boris FX
Founded in 1995, Boris FX is a leading developer of VFX, compositing, titling, video editing, and workflow tools for broadcast, post-production, and film professionals. Boris FX products have grown to serve over a million artists worldwide. The company's success lies in its ability to tightly integrate and leverage technologies through strong partnerships with Adobe, Apple, Avid, Blackmagic Design, Autodesk, Grass Valley, Magix, and other leading developers of video editing software. In 2014, Boris FX acquired Imagineer Systems, the Academy Award-winning developer of Mocha planar tracking software. In 2016, Boris FX acquired GenArts, the developer of Emmy Award-winning Sapphire, the gold standard plugin package for high-end visual effects. In 2019, Boris FX acquired Academy Award-winning SilhouetteFX and Digital Film Tools for advanced feature film rotoscoping, painting, and effects.
###
Media Contact
Jessie Electa Petrov
Director of Marketing, Boris FX
617-451-9900