Continuum 2019.5 delivers new functionality to real-time particle emitters, customizable Particle Illusion Dissolve transition, Cinema 4D integration, and advanced keying features
Boston, Massachusetts, U.S.A — June 13, 2019 — The post-production industry's most versatile plug-in collection, Boris FX Continuum, gives members of its annual subscription and upgrade & support plans, five new reasons why staying current reaps major creative and time-saving benefits. Continuum 2019.5 is now available as a complimentary update to current plan members with support for Adobe, Avid, Apple, and OFX host applications.
Building upon the popularity of Continuum 2019's Particle Illusion real-time generator, the 2019.5 release provides greater design flexibility with fully editable emitter properties to quickly add broadcast-ready custom animations to editing, motion graphics, and visual effects workflows. Continuum also adds a new Particle Illusion Dissolve transition featuring the full Particle Illusion interface to create unique custom transitions and dozens of professionally designed presets, new Cinema 4D integration within Title Studio, a new Spill Remover tool to instantly get rid of unwanted light spill on chroma key footage, and enhanced Mocha features including edge-snapping splines.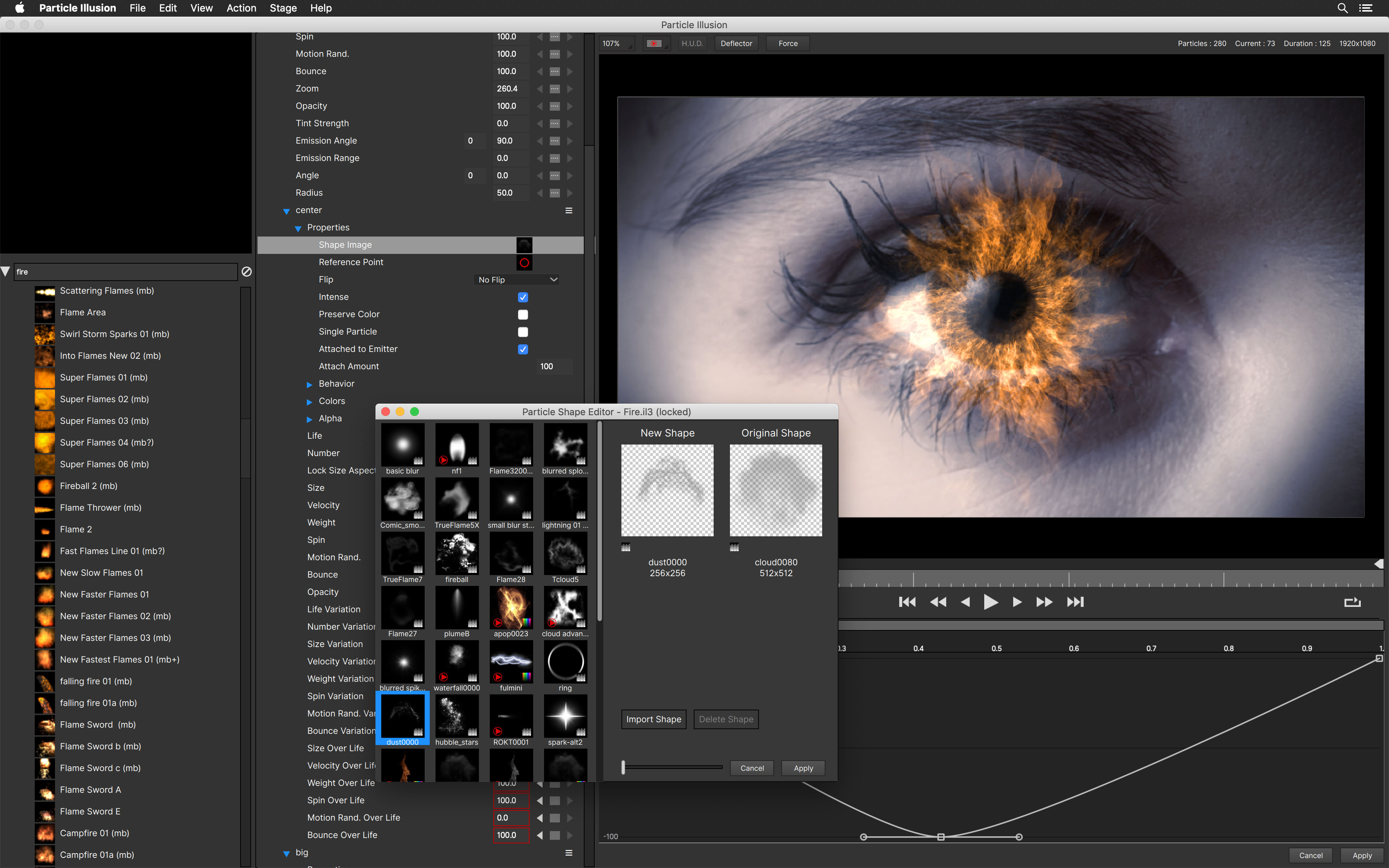 Continuum 2019.5 Particle Illusion Editing Features (Download the image)
"As part of our continued commitment to our loyal user base, we're excited to release mid-year versions of flagships Continuum, Sapphire, and Mocha Pro," says Boris Yamnitsky, President and Founder, Boris FX. "The new Continuum 2019.5 release brings significant added value to our current annual subscription and upgrade & support plan members. The ability to edit parameters such as particle types, sprite shapes, and gradients directly inside Particle Illusion opens up an endless world of creative options. Pair that with the new Particle Illusion Dissolve transition and Continuum 2019.5 users can now easily add high-end particles to fit any project need."
Yamnitsky continues, "Editors and artists now also have a robust new 3D render engine with the addition of new integration of Title Studio with Cinema 4D. The new Spill Remover feature is a direct result of a request from a long-time power user, and Mocha's new edge-snapping splines make rotoscoping and masking Continuum effects even faster."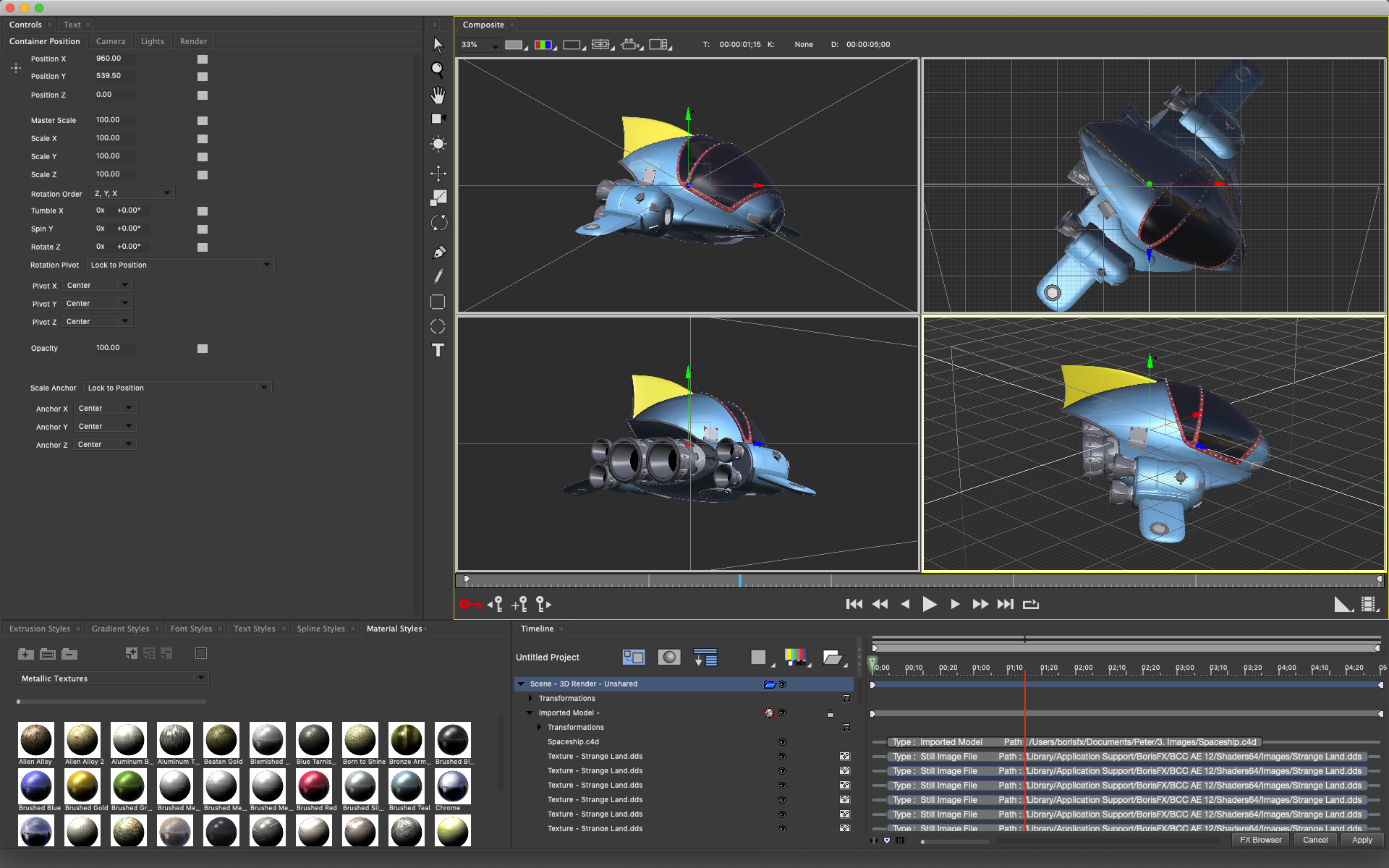 Continuum 2019.5 Title Studio Cinema 4D (Download the image)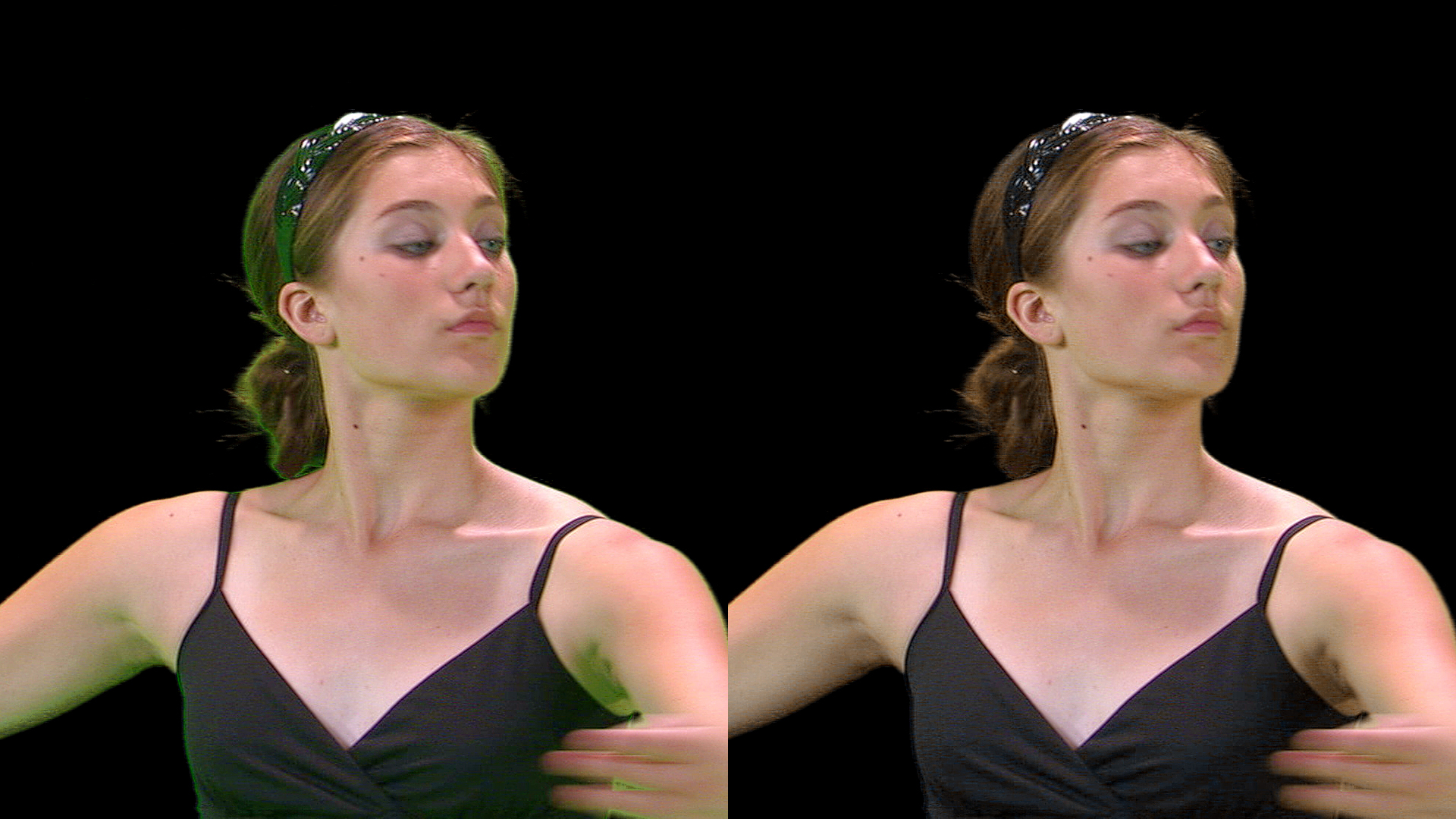 Continuum 2019.5 Spill Remover, Before and After (Download the image)
"Continuum 2019.5 has a great addition to Primatte Studio — the Spill Remover. It is an extra level game-changer to help with those less than ideal green screen shots where big amounts of spill happen," states Tal, online editor and colorist, NBC's World of Dance and Songland. "On top of this, Continuum also adds Light Wrap Spill for color fixing the fine fringes of keyed edges, especially hair. Now the correct hair color can be added back in to make the key look more natural. Both of these are a very welcome addition. This was a real life issue I ran into while finishing a show and the Boris FX team came up with this excellent solution."
New in Continuum 2019.5
Particle Illusion Updates: Users can now edit individual Particle Illusion parameters including the custom emitter libraries, particle types, sprite shapes, sprite reference points, sprite gradients, and motion blur. Forces and deflectors can be added along with glows, brightness, contrast, and host-level grading controls. Continuum's Beat Reactor is also integrated directly inside the plug-in to sync animations with music.
Particle Illusion Dissolve: The Transition Unit adds Particle Illusion Dissolve. The auto-animating transition includes dozens of presets to instantly apply particle-based transitions or users can choose any Particle Illusion emitter to create a unique fully-customizable transition. On-screen controls make fine-tuning animation timing easy.
Title Studio Cinema 4D Import: Title Studio adds new integration with Cinema 4D bringing a 3D model render engine to hosts including Adobe Premiere Pro, Adobe After Effects, Avid, and Blackmagic DaVinci Resolve. Title Studio's enhanced C4D support delivers the best rendering result out of all 3D model rendering plug-ins on any compositing or NLE platform.
Easy Spill Removal: The powerful Key and Blend Unit adds a drag-and-drop Spill Remover that cleans unwanted light spill in just one click. The Spill Remover is both an individual filter and integrated directly inside Primatte Studio for an even more streamlined keying and compositing workflow. A new Light Wrap Spill feature also allows users to wrap a background image onto the spill region.
Faster Masking and Rotoscoping: Mocha's new edge-snapping feature automatically snaps a shape to fit image contours to reduce manual keyframes. The addition of edge-snapping makes effect isolation easier than ever before. New layout manager allows users to create and save a custom workspace. Autosave backups now include iterated history.
Pricing & Availability
Continuum 2019.5 is available as a plug-in for Adobe After Effects and Premiere Pro, Avid Media Composer, Apple FCP X and Motion 5, and OFX hosts Blackmagic DaVinci Resolve, VEGAS Pro, and more.
Multi-Host Option #1 (includes all supported host plug-ins: Adobe, Avid, Apple*, OFX)
Upgrades start at $695
Annual subscription: $695
Permanent license: $1995
Multi-Host Option #2 (includes all supported host plug-ins: Adobe, Apple*, OFX)
Upgrades start at $395
Annual subscription: $395
Permanent license: $1295
Individual Plug-in Host
Adobe
Upgrades start at $295
Annual subscription: $295
Permanent license: $995
Avid
Upgrades start at $495
Annual subscription: $495
Permanent license: $1695
Apple or OFX*
Upgrades start at $195
Annual subscription: $195
Permanent license: $695
* Continuum 2019 for Apple hosts does not currently support Particle Illusion
To learn more, visit the Continuum product page.
About Boris FX
Founded in 1995, Boris FX is a leading developer of VFX, compositing, titling, video editing, and workflow tools for broadcast, post-production, and film professionals. Boris FX products have grown to serve over a million artists worldwide. The company's success lies in its ability to tightly integrate and leverage technologies through strong partnerships with Adobe, Apple, Avid, Blackmagic Design, Autodesk, FilmLight, Grass Valley, Magix, SGO, and other leading developers of video editing software. In 2014, Boris FX acquired Imagineer Systems, the Academy Award-winning developer of Mocha planar tracking software. In 2016, Boris FX acquired GenArts, the developer of Sapphire, the gold standard plug-in package for high-end visual effects.
###
Media Contact
Jessie Electa Petrov
Director of Marketing, Boris FX
617.451.9900