Continuum 2020 features 4 new creative effects, 6 new transitions, and 100 new drag-and-drop presets for editors, VFX, and post-production teams
Boston, Massachusetts, U.S.A — October 28, 2019 — Boris FX Continuum 2020 is now available to film and television editors and artists faced with tight deadlines. The latest release of the post-production industry's most comprehensive plugin collection offers powerful new effects, transitions, and tools to help users work at their most efficient when tasked with an ever-increasing daily VFX workload. Continuum 2020 supports Adobe After Effects and Premiere Pro, Apple FCP X (and Motion 5), Avid Media Composer, Blackmagic Design DaVinci Resolve, Foundry Nuke, and VEGAS Pro.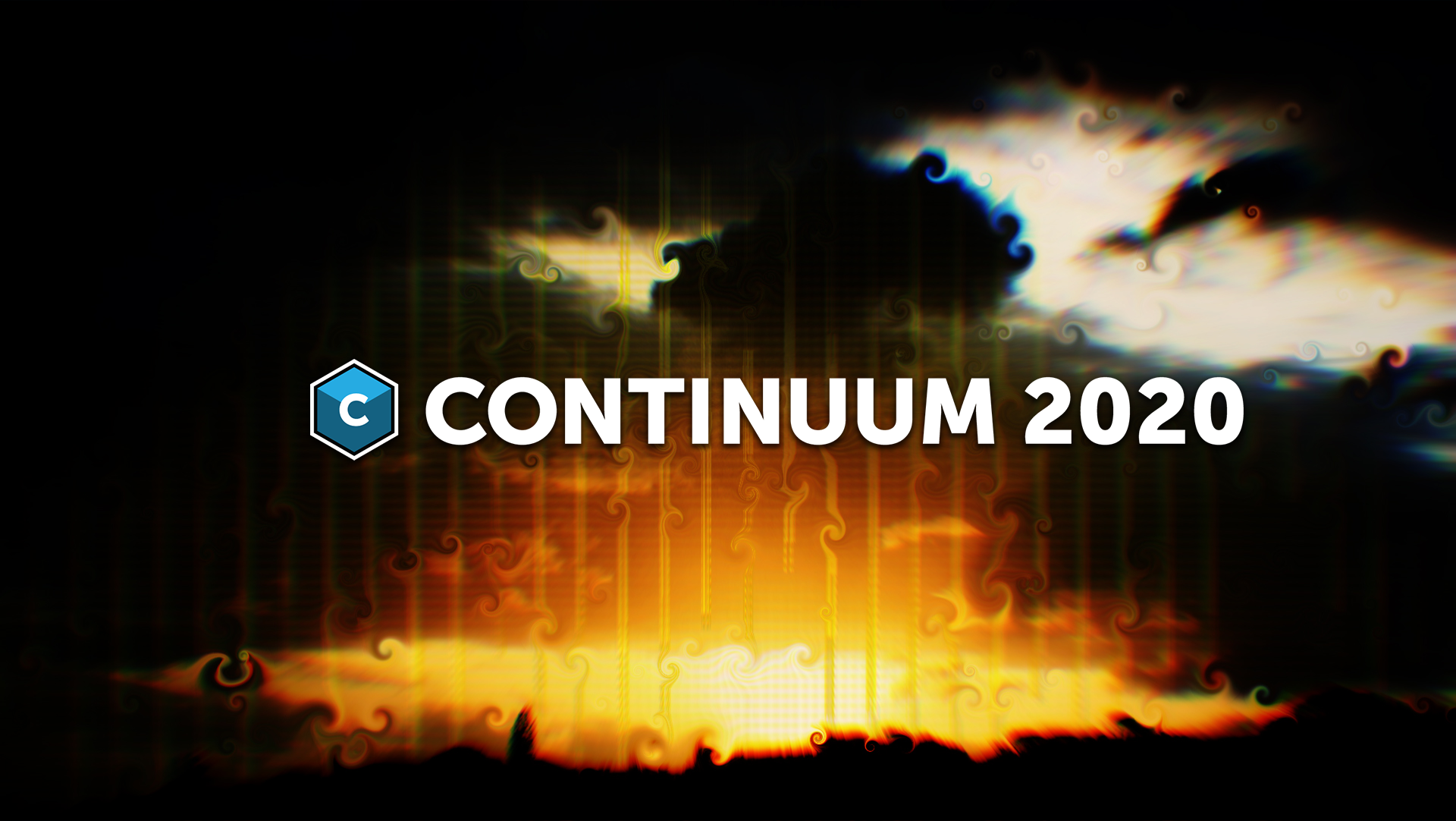 Boris FX Continuum 2020 (Download the image)
Post-production teams rely on Continuum as a swiss army knife plugin package. The 2020 release adds ten new effects and transitions and tons of presets to provide even greater creative flexibility. "Daily VFX tasks such as screen replacement are now much easier thanks to the new Corner Pin Studio which combines the power of Mocha's planar tracking with Continuum's beloved blending and compositing options," says Boris Yamnitsky, President & Founder, Boris FX. "Users tasked with adding realistic shadows and reflections to logos and titles will work faster with two brand new options featuring built-in animatable 3D camera systems, and the six new dissolve transitions will be a welcome addition to every editor's toolkit."
Yamitsky continues, "The product team has also added new workflows including the ability to save and share presets across shared network drives, a Mocha Area Brush tool to easily paint track areas for masking and effects isolation, and updates to Particle Illusion and Title Studio provide a better overall user experience."
"I've been using Continuum for more than two decades now and have come to depend on it when it comes to 3D titles, VFX, image restoration, and transitions," states Eran Stern, motion designer and speaker. "It's always filled the gaps in most NLEs and lately has even managed to bridge 3D and 2D like no other package on the market. The new 2020 release is no different."
Stern adds, "The new Reflection and Cast Shadow effects are super useful with titles or live footage and the added After Effects 3D camera support helps me create much more believable results. The new Corner Pin Studio simplifies pin inserts with tight Mocha integration and helps seamlessly blend images – all in one interface. Once you use it, you won't go back to your old routine. Title Studio, in my opinion, has the best and most accurate render results when you bring C4D models into your NLE. Plus we now have six cool new transitions to spice up any project. Continuum 2020 is packed with tools and presets that will expand your NLE or compositing software functionality and it all comes with a reasonable price tag."
Continuum 2020 Highlights:
New! Effects: BCC Corner Pin Studio introduces a next-gen workflow for corner pinning and creating corner pin inserts. Easily replace screen/billboard/device inserts with a single Mocha planar tracker that targets the surface and four offset pins to accurately position the source shot onto the target. BCC Reflection generates a planar reflection onto a virtual ground plane. BCC Cast Shadow generates a true 3D cast shadow using an integrated point or parallel light source. BCC Curl generates self-animating curly cue or twirled warp distortions useful for displacement effects such as heat haze or underwater effects.
New! Transitions: The Continuum Transitions Unit adds 6 drag-and-drop dissolves with 50 built-in presets: BCC Prism Dissolve, BCC Curl Dissolve, BCC Colorize Glow Dissolve, BCC RGB Displacement Dissolve, BCC RGB Blur Dissolve, and BCC Kaleidoscope Dissolve.
New! Particle Illusion Updates: Particle Illusion adds professionally-designed customizable emitters, high-resolution thumbnails that can be viewed in a grid layout, a preview window toolbar with zoom control, and improved search function. Users can also rename, modify, save, and delete emitters.
New! Title Studio Updates: Title Studio adds professionally-designed preset templates, improves overall template user-experience, and includes new materials and shaders.
New! Mocha Area Brush Tool: The integrated Area Brush tool allows users to quickly paint over large track search areas with easy-to-control gestural strokes. Editors who might not necessarily be comfortable working with splines now have a simple solution that speeds up tracking and masking tasks.
New! Preset Sharing over Networked Devices: Independently set the read and write location of Continuum preset directories to any shared networked drive, saving time and allowing for greater flexibility across teams.
New! OS Support: Continuum 2020 supports Mac OS Catalina.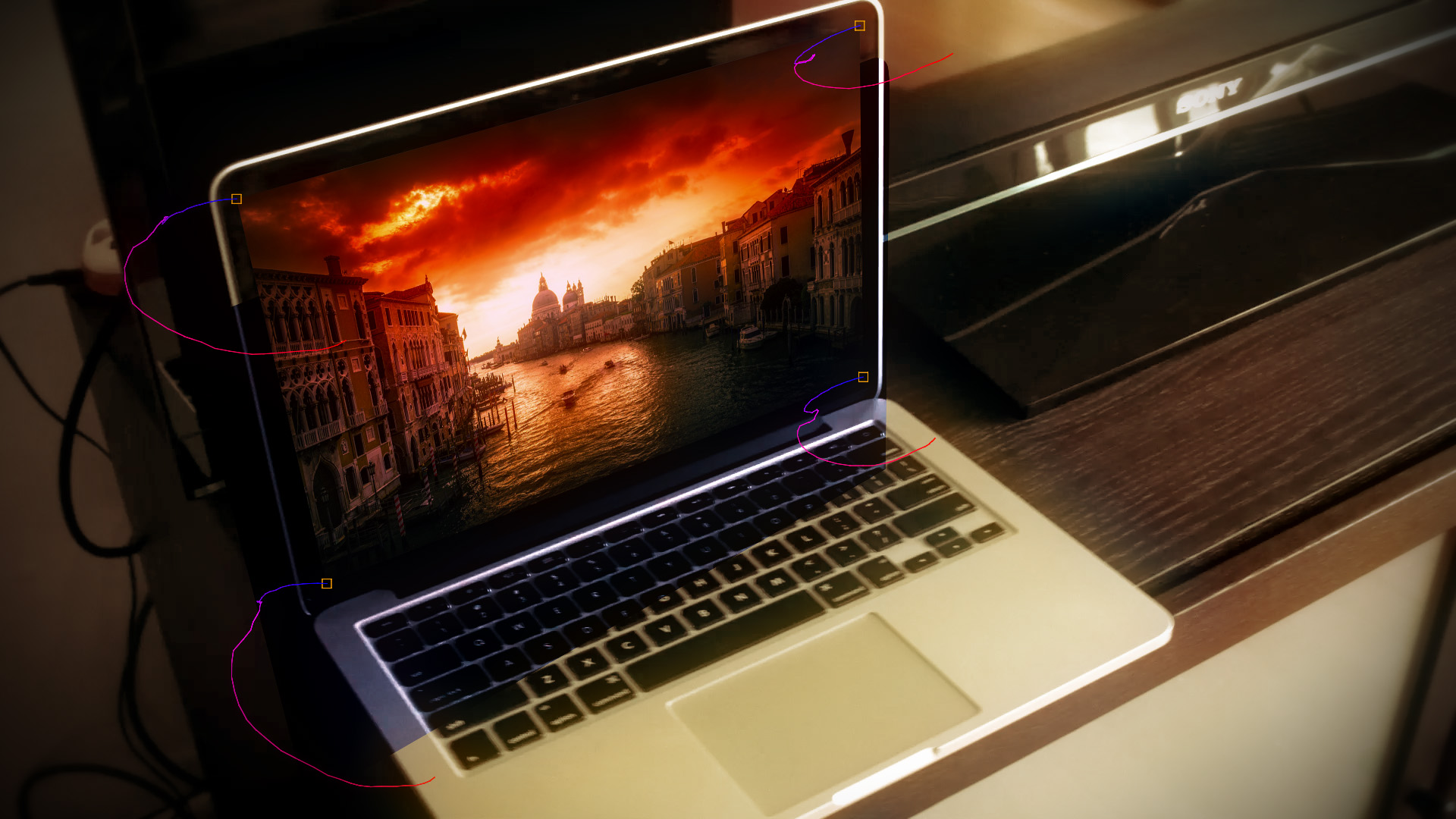 Boris FX Continuum 2020: New Corner Pin Studio (Download the image)
Watch Now: What's New in Continuum 2020
Pricing & Availability
Continuum 2020 is available as a permanent license, annual subscription, and upgrade from previous versions. Plugin host support includes Adobe After Effects and Premiere Pro, Avid Media Composer, Apple FCP X (and Motion 5), and OFX hosts, including Blackmagic DaVinci Resolve, Foundry Nuke, and VEGAS Pro. View the full price list
Multi-Host Option #1 (includes all supported host plug-ins: Adobe, Avid, Apple, OFX)
Upgrades start at $695
Annual subscription: $695
Permanent license: $1995
Multi-Host Option #2 (includes all supported host plug-ins: Adobe, Apple, OFX)
Upgrades start at $395
Annual subscription: $395
Permanent license: $1295
Individual Plug-in Host
Adobe
Upgrades start at $295
Annual subscription: $295
Permanent license: $995
Avid
Upgrades start at $495
Annual subscription: $495
Permanent license: $1695
OFX
Upgrades start at $195
Annual subscription: $195
Permanent license: $695
Continuum 2020 is also available as seventeen individual effects category units. New licenses start at $199. Upgrades from previous versions start at $49.95.
Learn more about Boris FX Continuum 2020
Media Assets
<a href="http://cdn.borisfx.com/borisfx/download_files/boris-fx-continuum-2020-toolkit.zip" target=_blank">Download Boris FX Continuum 2020 imagery
Promotional videos: Boris FX Continuum 2020: Playlist
About Boris FX: Founded in 1995, Boris FX is a leading developer of VFX, compositing, titling, video editing, and workflow tools for broadcast, post-production, and film professionals. Boris FX products have grown to serve over a million artists worldwide. The company's success lies in its ability to tightly integrate and leverage technologies through strong partnerships with Adobe, Apple, Avid, Blackmagic Design, Autodesk, Grass Valley, Magix, and other leading developers of video editing software. In 2014, Boris FX acquired Imagineer Systems, the Academy Award-winning developer of Mocha planar tracking software. In 2016, Boris FX acquired GenArts, the developer of Sapphire, the gold standard plug-in package for high-end visual effects. In 2019, Boris FX acquired Academy Award-winning SilhouetteFX and Digital Film Tools for advanced feature film rotoscoping, painting, and effects.
Media Contact
Jessie Electa Petrov
Director of Marketing, Boris FX
jessiep@borisfx.com
617.451.9900