Boston, Massachusetts, U.S.A — September 15, 2021 — Post-production teams working on the most prestigious film and television projects rely on Boris FX Mocha Pro's groundbreaking planar tracking technology to easily tackle high-end visual effects tasks. The new Mocha Pro 2022 release celebrates 20 years of planar tracking with incredible speed improvements, thanks to the addition of native Apple M1 support and Adobe After Effects highly-anticipated multi-frame rendering (currently in beta).   
Artists working on projects including Creative Arts Emmy Award winners Star Trek: Discovery (Paramount+) and The Mandalorian (Disney+), as well as this summer's genre-bending hit, Kevin Can Fck Himself* (AMC), use Mocha Pro planar tracking on screen inserts, logo/graphic replacements, tracking organic moving surfaces such as faces and skin, object removes, set extensions, digital makeup, and more. The 2022 release allows users to experience up to 40% render speed increases, saving hours of valuable time under tight turnaround schedules. 
Mocha Pro 2022 is now available as a plugin for Adobe After Effects, Adobe Premiere Pro, Avid Media Composer, and OFX host applications, including Foundry Nuke, Autodesk Flame, Blackmagic Design Fusion, HitFilm, SGO Mistika, and VEGAS Pro (or as a standalone application) with affordable monthly and annual subscription options.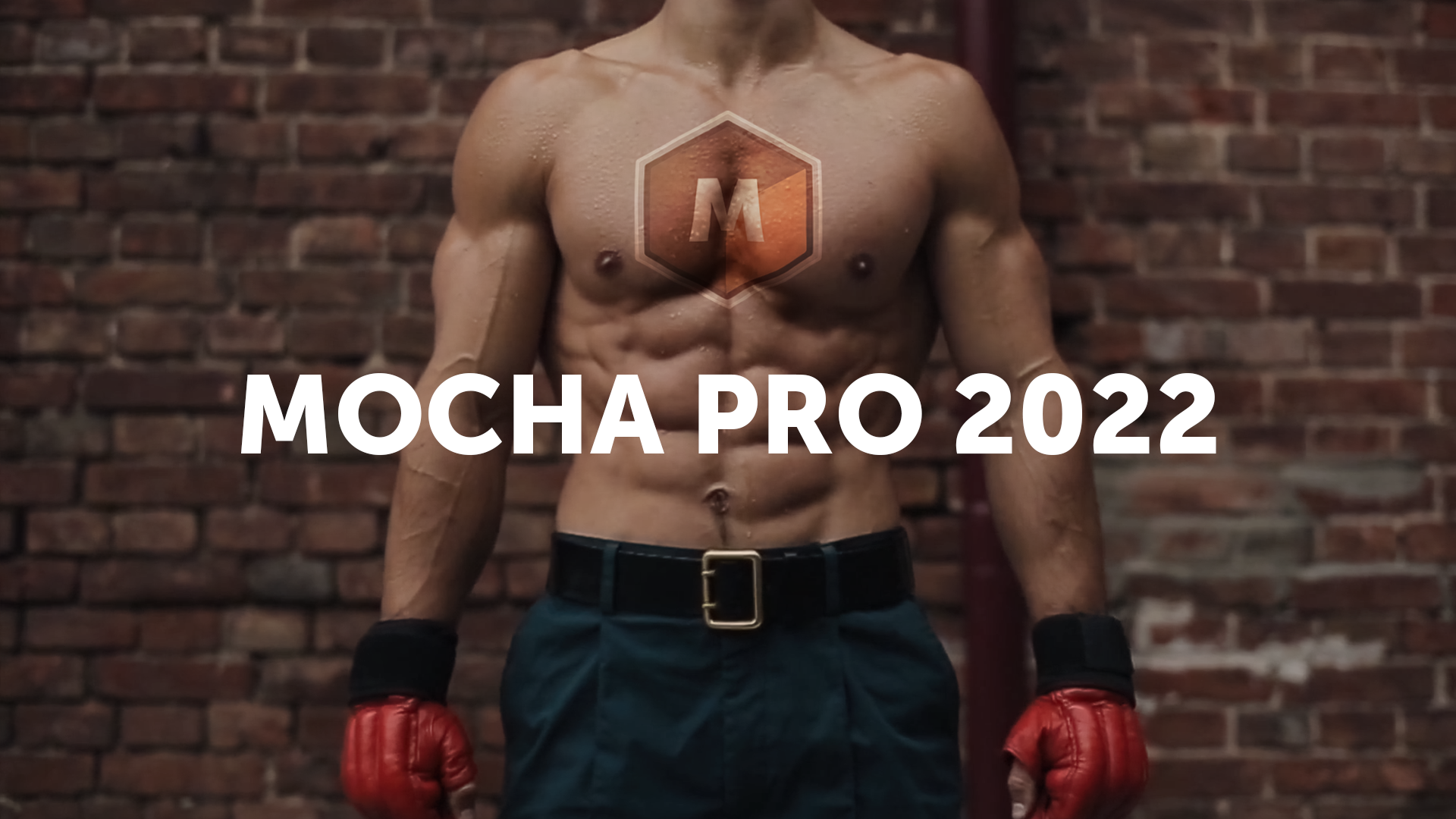 (Boris FX Mocha Pro 2022, download the image)
"It's rewarding to know that our planar tracking tools have been used on so many of our favorite films and TV shows for 20 years," says Ross Shain, Chief Product Officer, Boris FX. "This new release has something for all types of Mocha users. Nuke, Flame, and Fusion VFX artists will appreciate new tracking features and better workflow integrations. After Effects artists and Mac owners will love the speed benefits we see from M1 and Adobe MFR support."
"And the updated Insert Module brings an improved workflow to editing applications that do not have advanced compositing capabilities," continues Shain. "Now video editors using Media Composer, Premiere or VEGAS Pro can access mesh tracking and composite with motion blur in one timeline effect for a super streamlined process."
Top visual effects artists reflect on Mocha Pro's impact on how it changed the way they work: 
"I can't help looking back to the eureka moment I had when I first experienced planar tracking. The hallmark of all true breakthroughs is that you can't imagine a world where they don't exist," says Jake Morrison, VFX Supervisor on Jungle Cruise, Thor: Ragnarok, and Antman. "In post-production, Mocha Pro is one of those. Happy anniversary to planar tracking."
"Our compositing team used Mocha Pro extensively on The Umbrella Academy series. From bullet hits to wounds and even face replacements," notes compositing supervisor, Daniel Cohen, Spin VFX. "We use Mocha to planar track and rotoscope almost everything. Now that Mocha has the PowerMesh tool, we have also been incorporating it into our workflow." 
Mocha Pro 2022 Highlights:
New! Architecture & speed performance: Mocha Pro 2022 supports native Apple M1, Adobe After Effects MFR (multi-frame rendering, currently in beta), and VFX Platform 2021 with improved OCIO 2.0 color management. The Mocha Pro plugin is optimized for increased performance in playback and processing. Beta testers have seen dramatic render speed increases depending on project type and hardware configuration. 
New! Insert Module with mesh warping: The Insert Module's streamlined workflow now features warped surface compositing driven by PowerMesh tracking. Includes 12 composite modes, improved render quality options, motion blur, and a new grid warp interface.  
New! Planar tracking improvements: Multiple new features help deliver the highest quality tracking and roto results. Includes enhanced Quick Stabilize workflow, RGB channel view and tracking selection, improved dope sheet for keyframing, multi-layer group linking, and more.  
New! Export options enable more workflows: Mocha Pro 2022 adds additional and updated tracking and roto exports for Nuke, Silhouette, Alembic, and SGO Mistika.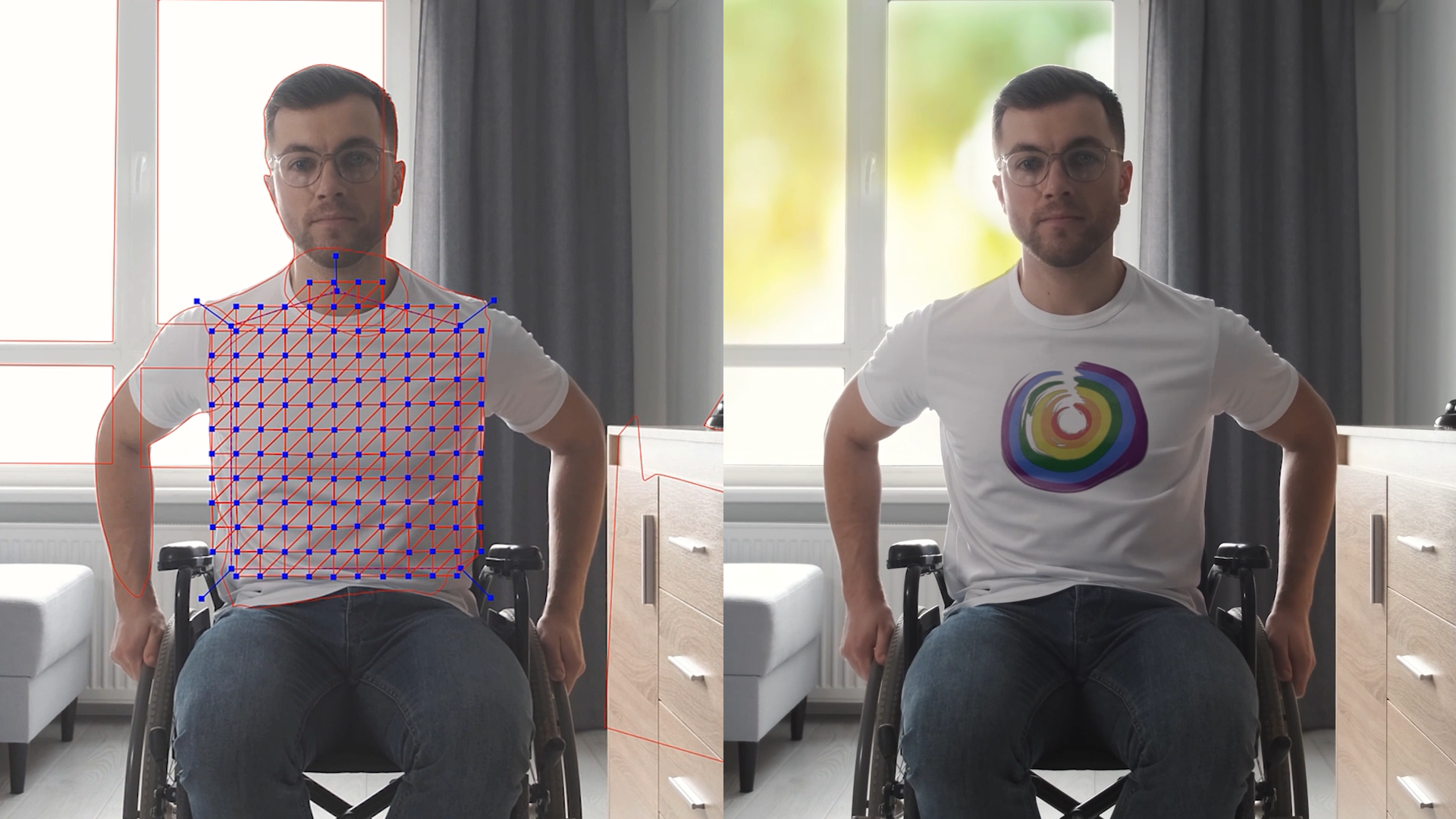 (Boris FX Mocha Pro 2022, before & after PowerMesh graphic insert, download the image)
Watch Now: What's New in Mocha Pro 2022
Watch Now: 20 Years of Planar Tracking 
Pricing & Compatibility
Mocha Pro is available as a plugin (and standalone application) with monthly/annual subscription options, upgrade & support plans, and a permanent license with support on Windows, macOS, and Linux operating systems.
Multi-host (Adobe, Avid, OFX)
Single license: $995
Upgrades start at $395
Annual subscription: $395
Monthly subscription: $50
Individual host (Adobe, Avid, OFX)
Single license: $695
Upgrades start at $295
Annual subscription: $295
Monthly subscription: $37
Multi-host + standalone application 
Single license: $1495
Upgrades start at $595
Annual subscription: $595
Monthly subscription: $75
Learn more about Mocha Pro 2022
Download Mocha Pro 2022 imagery
Video to embed: What's New in Mocha Pro 2022
About Boris FX
Founded in 1995, Boris FX is a leading developer of VFX, compositing, titling, video editing, and workflow tools for broadcast, post-production, and film professionals. Boris FX products have grown to serve over a million artists worldwide. The company's success lies in its ability to tightly integrate and leverage technologies through strong partnerships with Adobe, Apple, Avid, Blackmagic Design, Autodesk, Grass Valley, Magix, and other leading developers of video editing software. In 2014, Boris FX acquired Imagineer Systems, the Academy Award-winning developer of Mocha planar tracking software. In 2016, Boris FX acquired GenArts, the developer of Sapphire, the gold standard plug-in package for high-end visual effects. In 2019, Boris FX acquired Academy Award-winning SilhouetteFX and Digital Film Tools for advanced feature film rotoscoping, painting, and effects.
Media & Product Review Contact
Jessie Electa Petrov
Director of Marketing, Boris FX
jessiep@borisfx.com
617.451.9900