Adobe, Avid, and Apple certified trainer set to helm product marketing on flagship visual effects plugin collection.
Boston, Massachusetts, U.S.A — November 15, 2021 — Nick Harauz, a prominent LinkedIn Learning trainer in video editing, motion graphics, and visual effects, joins Boris FX as Director of Product Marketing, Continuum. He brings over fifteen years of experience as an Adobe, Avid, and FCP certified trainer to the award-winning visual effects plugin suite.
Harauz is regarded within the post-production community for his deep knowledge of host applications mixed with a relatability that keeps students engaged. He is a regular guest speaker at Adobe MAX, has written a book on Apple Motion 5, and is currently writing his second book entitled "Finding Creativity in Uncertain Times," which will feature a corresponding LinkedIn Learning course. 
In addition to his training expertise, Harauz has worked as an editor and motion graphics artist for domestic and international clients, including Proctor and Gamble, Virgin Mobile, and Blackberry. He has also directed and filmed noted celebrities including Lady Gaga and Richard Branson and co-edited the feature documentary My Father and the Man in Black, the untold story of Johnny Cash.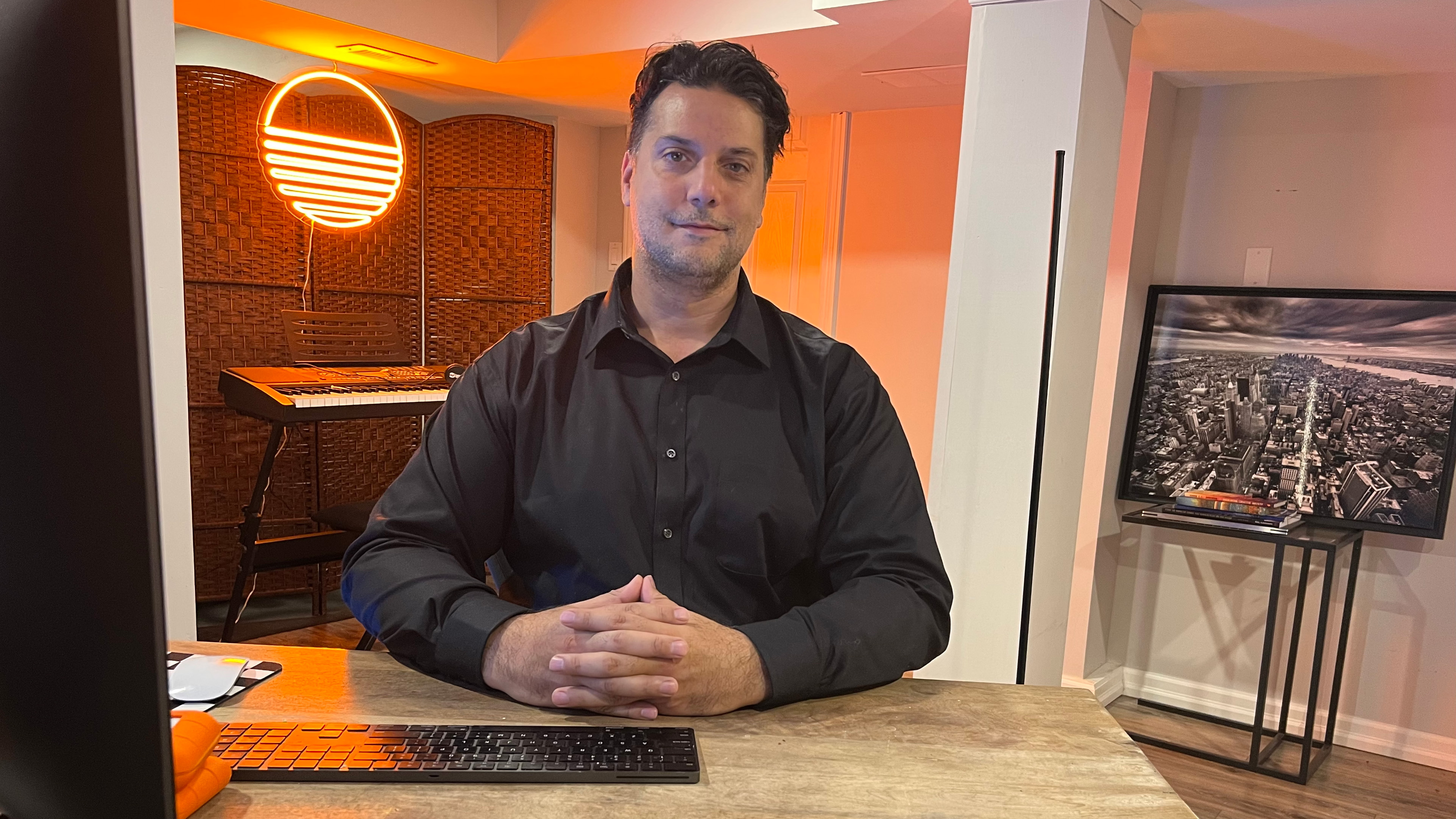 (Video editing expert Nick Harauz in his studio, download image)
Harauz will work closely with Peter McAuley, Continuum's Senior Product Manager, to continue leading the storied product line forward through product research, development, and an emphasis on new tools for modern content creators. Post-production professionals who turn to Continuum on everything from reality TV series to episodics, newscasts, sporting events, and documentaries will benefit significantly from the addition of Harauz and his friendly, digestible teaching style as well as his creative and strategic vision.
"I'm excited to welcome our long-time collaborator and friend Nick Harauz to a permanent role on the Boris FX team," says Boris Yamnitsky, Boris FX President & Founder. "I value Nick's creativity and deep knowledge of the editing and VFX space, tools, and workflows. I look forward to working with him on making Boris FX products even more powerful and fun to use."
"I have been using video editing software since 2001 and remember Boris FX's text tools being integrated into earlier versions of Final Cut Pro when I was working with it on a G4 Mac. I would always go to it to produce strong main and lower third titles for my clients," remarks Harauz. "Fast forward to 2021, and I'm now the Director of Product Marketing for the Continuum product line. I couldn't be more thrilled to join an organization with some of the industry's best talents. I'm excited to focus on making their wonderful versatile toolset even stronger and into the hands of content creators to help make their post-production lives easier." 
About Boris FX
Founded in 1995, Boris FX is a leading developer of VFX, compositing, titling, video editing, and workflow tools for broadcast, post-production, and film professionals. Boris FX products have grown to serve over a million artists worldwide. The company's success lies in its ability to tightly integrate and leverage technologies through strong partnerships with Adobe, Apple, Avid, Blackmagic Design, Autodesk, Grass Valley, Magix, and other leading developers of video editing software. In 2014, Boris FX acquired Imagineer Systems, the Academy Award-winning developer of Mocha planar tracking software. In 2016, Boris FX acquired GenArts, the developer of Sapphire, the gold standard plug-in package for high-end visual effects. In 2019, Boris FX acquired Academy Award-winning SilhouetteFX and Digital Film Tools for advanced feature film rotoscoping, painting, and effects.
###
Media & Product Review Contact
Jessie Electa Petrov
Director of Marketing, Boris FX
jessiep@borisfx.com
617.451.9900