It's that time of year. The team at Boris FX is excited to deliver three major releases this fall across our famed flagship products - Sapphire, Continuum, and Mocha. First up, the world's most powerful planar tracker! Meet Mocha Pro 2019.
Fix It In Post - Even Faster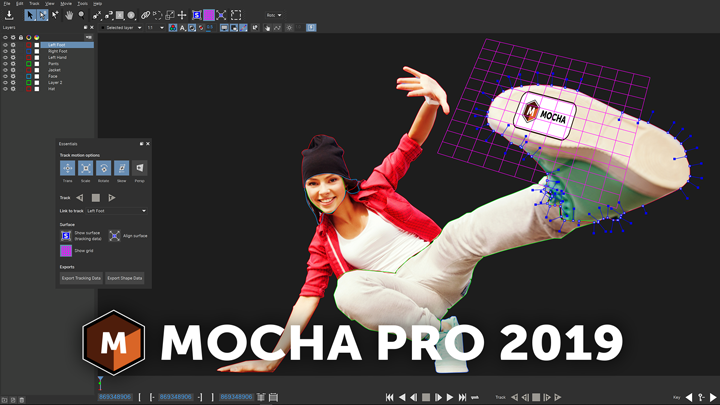 Mocha Pro 2019 builds on our Academy Award-winning planar tracking engine with faster, GPU-accelerated object removal; new magnetic and freehand spline tools to assist roto work; updated surface tool; new high resolution user interface and workspaces; and stereo 360/VR project support is now a standard feature. Woo-hoo! A win-win for traditional and next-gen 360 filmmakers.
Take a quick video tour of new features with product manager, Martin Brennand.
---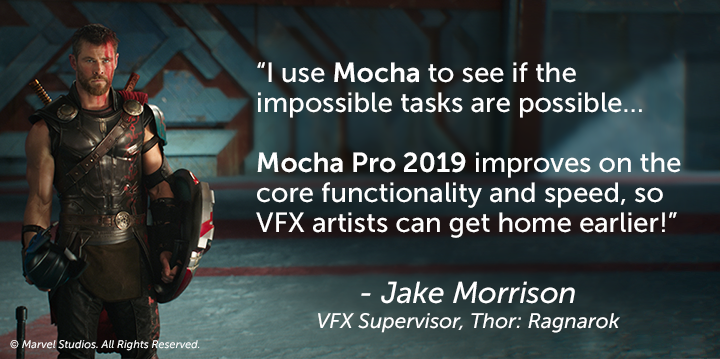 ---
New Features in Mocha Pro 2019
Mocha Essentials workspace with streamlined user interface: Makes planar tracking easier to learn and master than ever before.
---
GPU-accelerated object removal: Delivers up to 4-5x speed increases on the most challenging object removals and clean plating shots.
---
Accelerated masking & roto with new spline creation tools: Adds magnetic spline with edge snapping, freehand spline tool, ellipse, and rectangle tools.
---
360/VR - Mocha Pro 2019 now includes all of the features from Mocha VR for mono and stereoscopic 360 video workflows.
---
Retina/High DPI monitor resolution support, updated surface tool, new RLM based licensing system and more.
---
Mocha Pro is now officially part of the Boris FX U&S (Upgrade & Support) plan and moving to a yearly release cycle.
---
Mocha 2019 is available as both a standalone application and as a plug-in for Adobe After Effects and Premiere Pro, Avid Media Composer, and OFX hosts, including Blackmagic Fusion, The Foundry Nuke, Magix VEGAS Pro, HitFilm, and more. Buy Now
---
Upgrades
Free updates for U&S: Customers who purchased either Mocha Pro v5 or Mocha VR within the last year, qualify for a free update to Mocha Pro 2019.
Customers who purchased Mocha Pro v5 or Mocha VR before October 1, 2017 can upgrade to Mocha Pro 2019 with affordable options. Upgrade Now
---
Questions? Check the Mocha 2019 FAQs or contact our sales team.