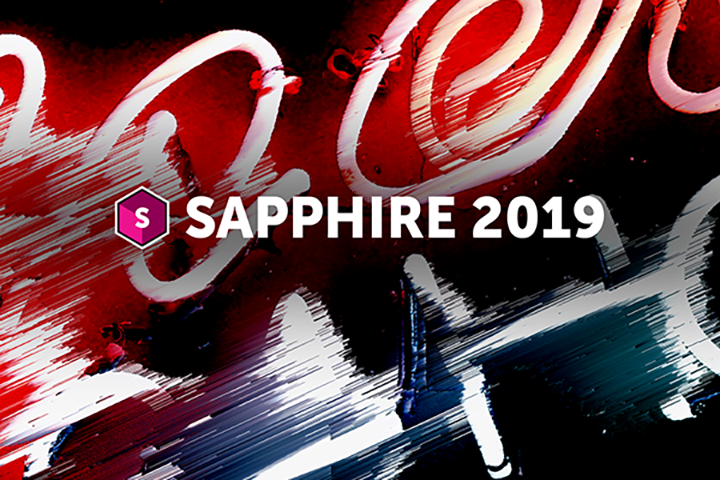 New Features, New Tools, Even Faster
Sapphire 2019 is ready to light up the VFX scene! Get it? (Hint: Major changes to most photorealistic Lens Flare & Flare Designer available.) The 2019 version of the high-end visual effects suite delivers powerful new creative options & new workflows to seriously up your game.
What's New!
---
New! LensFlare & Flare Designer: Totally revamped
"The improvements to the Sapphire Flare Designer make modifying and customizing the new flare presets a breeze. The perfect lens flare can add so much value to a shot. I can't wait to start using them!" - Alejandro Brubaker, Creative Director, sugarskullcreative.com.
---
New! PixelSort Effect: Trendy digital glitch at its best
---
New! WhipLash Transition: Like swish pan gone warp speed
"I'm really excited about Sapphire 2019. The new WhipLash transition, a kind of suped-up swish pan effect is the next big, fun transition you'll see all over TV!" - Ra-ey Saleh, Editor/Colorist.
---
New! Animating Shape Tool for Builder:
---
New! Mocha Essentials Workspace with 4 New Spline Tools
---
New! Fastest Sapphire Ever: Improved GPU performance (NVIDIA CUDA only) with significant speed increases for some hosts.
---
Compatibility: Adobe After Effects CC and Adobe Premiere Pro CC, Avid Media Composer, Autodesk Flame family, and OFX hosts The Foundry Nuke, Blackmagic Design DaVinci Resolve and Fusion, and Magix VEGAS Pro.
Purchasing Options: Full license, upgrades & annual subscriptions. Buy Now
Sapphire 2019 is also available as eight individual effect category units: Adjust, Blur & Sharpen, Distort, Lights, Render, Stylize, Time, and Transitions.