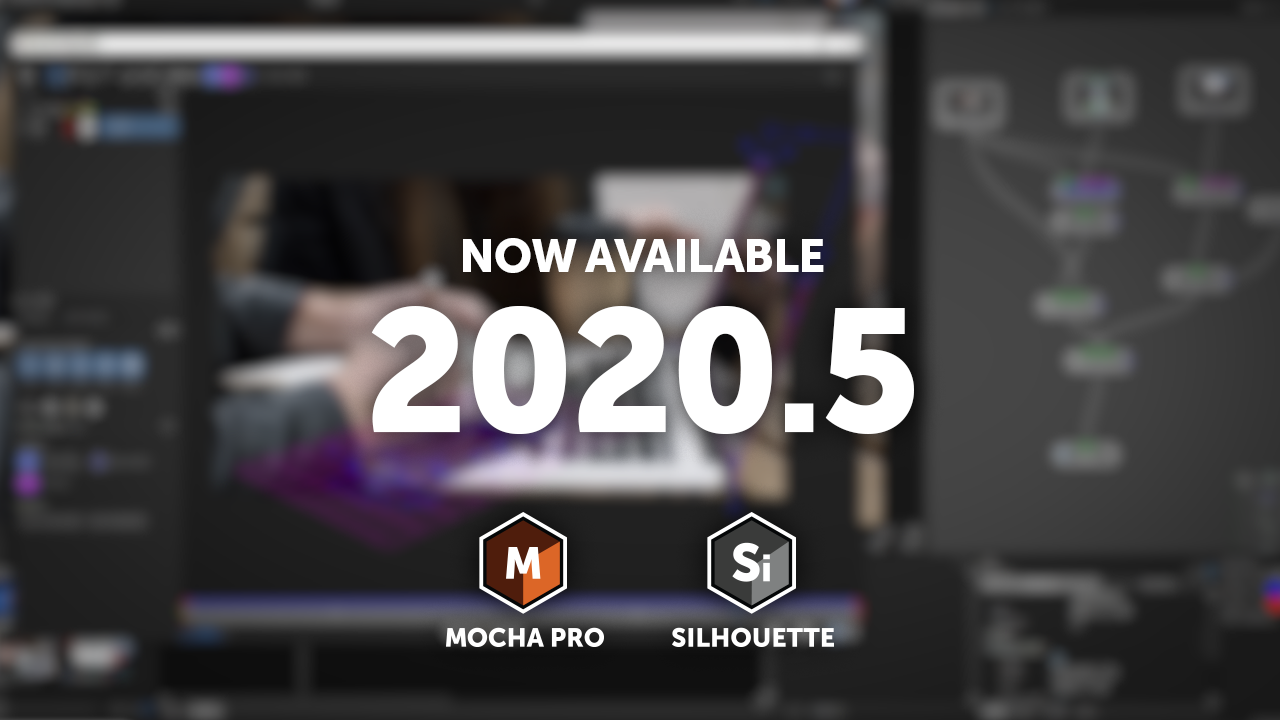 2020.5 is a free update for Mocha Pro or Silhouette owners with valid upgrade and support contracts and active subscriptions.
New point releases! Boris FX is pleased to share that the 2020.5 releases of Mocha Pro and Silhouette are now available.
Mocha Pro 2020.5 contains new features and significant improvements:
Improved Planar Tracking
Up to 4x Faster Motion Blur Rendering
New Autodesk Flame Gmask Tracer export format Watch Now
Improved Media support with Gstreamer and R3D update
Improved OpenColorIO color management Watch Now
Improved Area Brush and many more fixes and updates
Take a quick tour of new features in Mocha Pro 2020.5 with product manager, Martin Brennand.
---
Silhouette 2020.5 now includes the new multi-host Silhouette Paint plugin and more improvements.
New Silhouette Paint plug-in for Adobe and OFX
Node Favorites and New Hold Node
New Onion Skin viewer controls
New Silhouette Paint plug-in host support for Vegas Pro
VFX Reference Platform 2020 and Python 3 support
And more user-requested fixes and features.
Silhouette Paint is a free multi-host plug-in for all Silhouette 2020 owners with active upgrade and support contracts. Learn More
In this 3 min video, Ben Brownlee introduces you to the power of Silhouette's paint tools, now available as a plug-in for Adobe and OFX hosts.