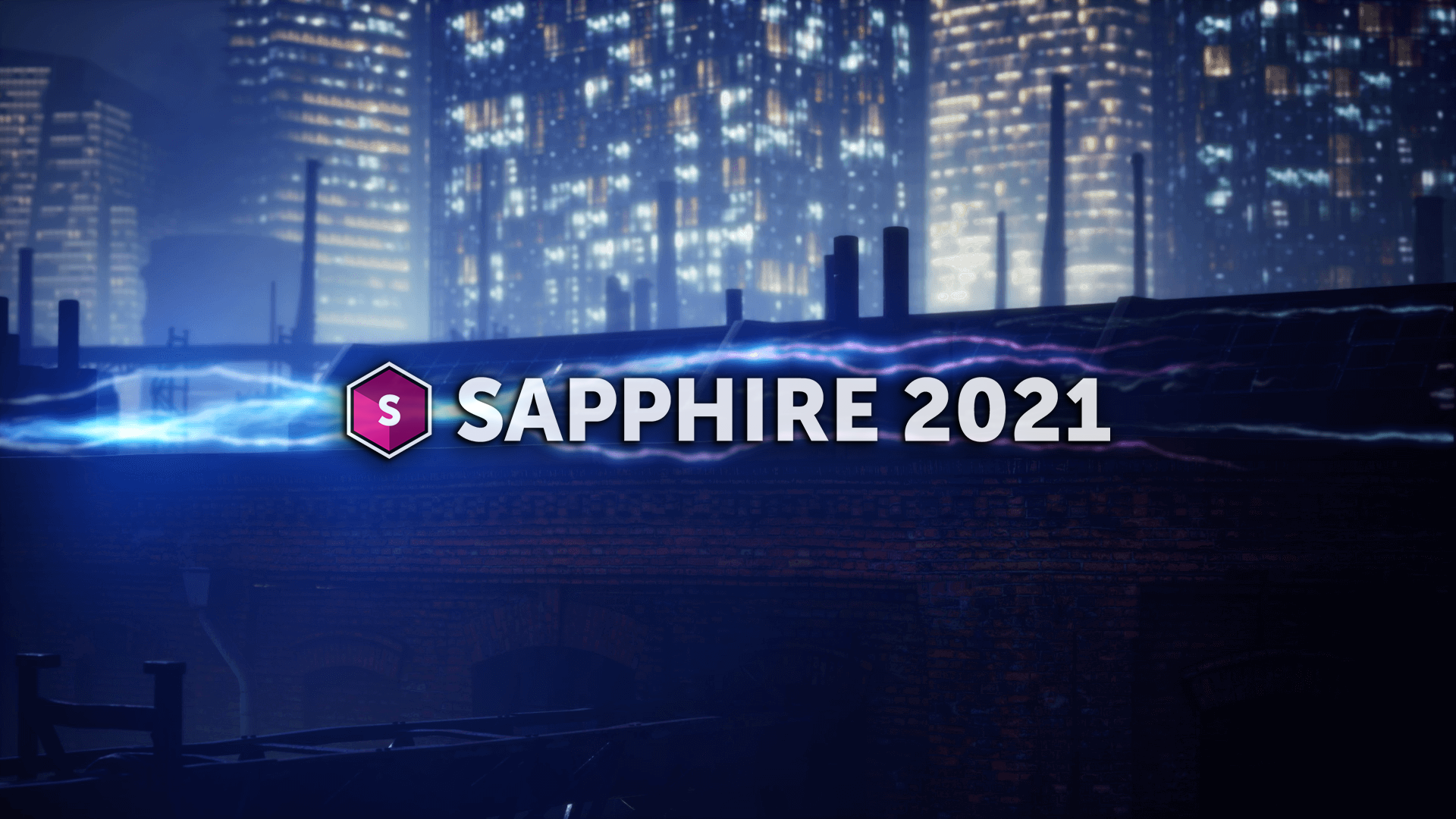 Ultra speeds, ultra creativity, ultra power. Learn more and download a free trial
If you're on an annual/monthly subscription or upgrade & support plan, Sapphire 2021 is a free update! Download the installer
Sapphire 2021 is now available as a new license, annual or monthly subscription, or upgrade. Host support includes Adobe After Effects & Premiere Pro, Avid Media Composer, and OFX hosts including Autodesk Flame, Blackmagic DaVinci Resolve, Foundry Nuke, and VEGAS Pro. Buy Now
---
Quick Look: Ben Brownlee gives an overview of the new features and effects you'll go gaga over.
---
New! Metal GPU-acceleration: The fastest render speeds on Macs
New! S_UltraGlow: The world's best glow just got better
New! S_UltraZap: The most electrifying results ever
New! LensFlare Designer: More customization = More photorealistic flares
New! 45+ presets designed by artists & 10 new lens flares
---
Find out why S_UltraGlow and S_UltraZap are the reboots you've dreamed of. Mograph master John Dickinson walks you through the basics of each new effect.
---
Intro to S_UltraGlow
---
Intro to S_UltraZap