Hi Guys!
October is rapidly peeling days off our calendar and we are scrambling to get some great new features and content out to you.
I visited DMALA

Ko over at DMALA was kind enough to have me by to talk about the new point release at their last meeting this past week. I was happy to meet more artists in the area and to introduce some new users to the power of our planar tracking software. We gave away a copy of Mocha Pro to one lucky winner and I hope that they are getting some good use out of it! I did a quick demo of some of the new features coming out in our next point release and got some good feedback and excitement about where we are taking Mocha Pro's lens tool.
New Point Release, V3.1
Speaking of demoing new features, we have some great announcements for you! We are releasing a new point release very soon for Mocha AE and Mocha Pro, version 3.1! This free point release will upgrade V3 users with a few exciting new features: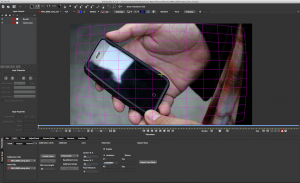 New Lens Features!
The Lens Plugin for AE
Mocha AE V3 will now include the lens module, previously only available in Mocha Pro. This upgrade also includes a free Mocha Lens plugin to import distortion data right into After Effects.

Lens Exports as Distortion Maps
Mocha Pro users will be able to export lens data out of Mocha Pro into any compositing program that can read distortion maps, including Nuke and Fusion.

hitFilm 3D Solver in mocha AE and mocha Pro
hitFilm can now use Mocha AE V3′s powerful camera solver to get 3D camera and planar data into your hitFilm composites quickly and easily.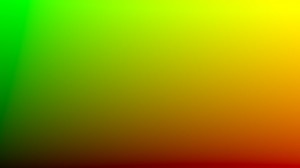 Render Distortion Maps!
Export to Scratch v7 in mocha Pro
Mocha Pro now supports Scratch v7′s powerful color and finishing features!

Export Color Mattes
Mocha Pro will now be able to render out color mattes for complete, time and space saving matte passes.
Ross is Demoing in New York!
Imagineer's Ross Shain will join the team from Assimilate in New York City on Monday evening to show how Mocha Pro now supports Scratch v7′s powerful color and finishing features. Click to register. We'd love to see some of our New York users out there to give us feedback on our new features!

Halloween Video Contest: It's not too late!

It doesn't have to be zombies, get creative, go nuts!
We are still open to entries for our Video Contest for Halloween 2012 – Enter to win a free license of Mocha Pro v3!
Rules:
Submit a short "scary, spooky, Halloween inspired" video (no longer than 5 minutes).
All videos must use Mocha AE or Mocha Pro for some aspect of the post-production/vfx.
The top 3 videos picked will win one free license of Mocha Pro v3 software (retail value $1495)!
How to enter:
Create an interesting or scary or humorous "Halloween" inspired short video that uses any of Mocha AE or Mocha Pro's features including: Planar Tracking, Rotoscoping, Screen Inserts, 3D Camera Solve or Object Removal.
Upload your finished video to Youtube or Vimeo (we prefer Vimeo).
When your video is ready to be viewed email us the link, your full name and email address.
Important Stuff!
All content must be yours. Only original materials will be considered.
You may enter more than once.
You may submit older projects for consideration, but we will give preference to fresher material.
Have fun! This is an opportunity to learn something new and promote your work.
More Contests!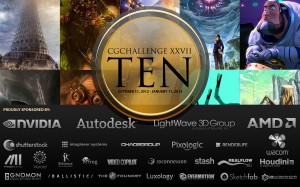 Ten Years of CG Society!
Imagineer is happy to sponsor CGSociety's 10 year challenge. Enter to win lots of amazing prizes including Mocha Pro.
CGSociety is celebrating their first ten years as the premier site for CG artists worldwide. As part of the celebration they challenge you to incorporate the number ten into an image or video, whether literally or symbolically.