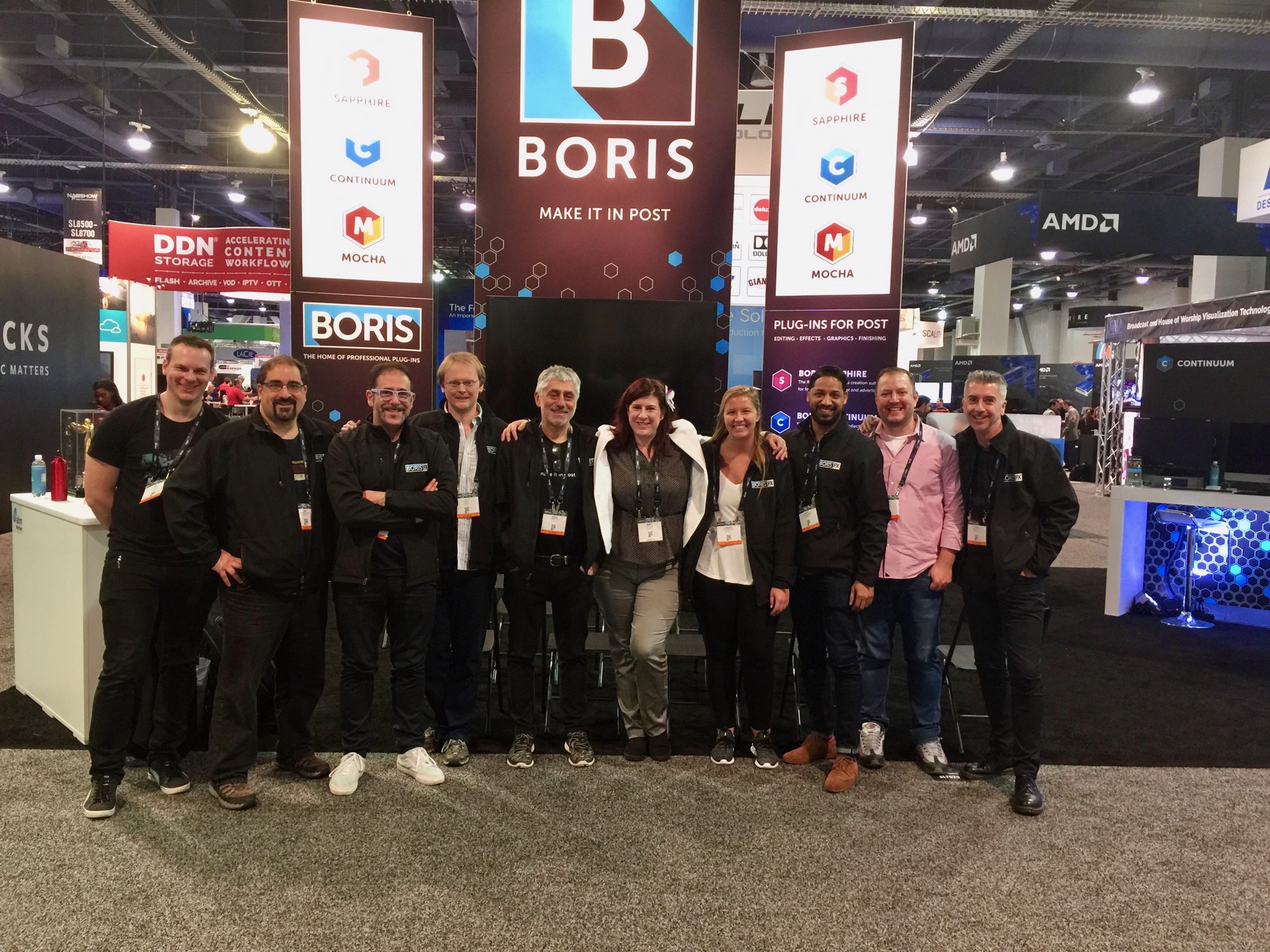 Whew! What a week! NAB is a total whirlwind — and we loved every second of it. It's not often we get to meet so many members of the awesome post-production community in one place. We're forever thankful to work in such a creative, inspiring industry. To everyone who swung by we salute you.
A+ Demos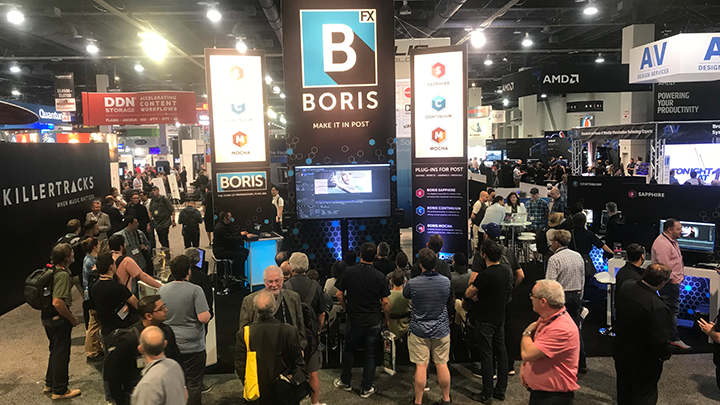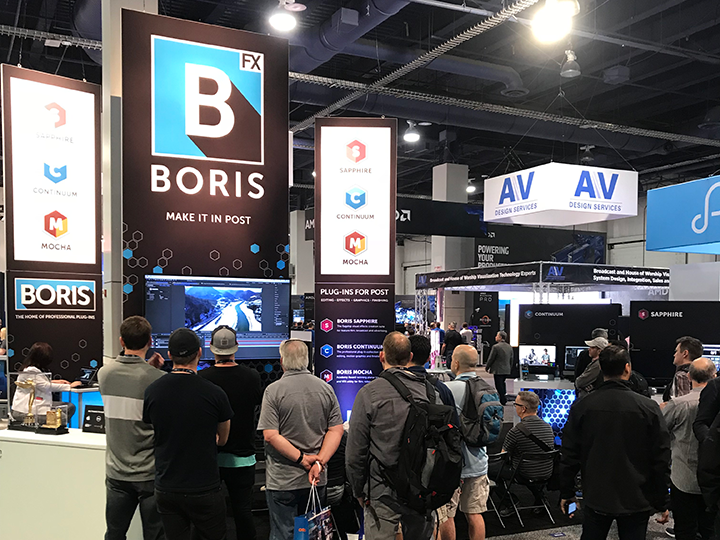 Demos, demos, and more demos! We had an absolutely packed schedule full of tips, tricks, and techniques for Sapphire, Continuum, Mocha Pro, and Mocha VR to help editors, artists, and compositors like you work more effectively and more creatively. Thank you to our special guest presenters: Kelsey Brannan (Premiere Gal), Ben Brownlee (Curious Turtle), Alex Brubaker (Sugar Skull Creative), Ben Eshagpoor (beMOTION.dESIGN), and Nick Harauz (Creative 111). If you didn't make it to the show, we've got your backs. Stay tuned for the recorded demos.
Best in Show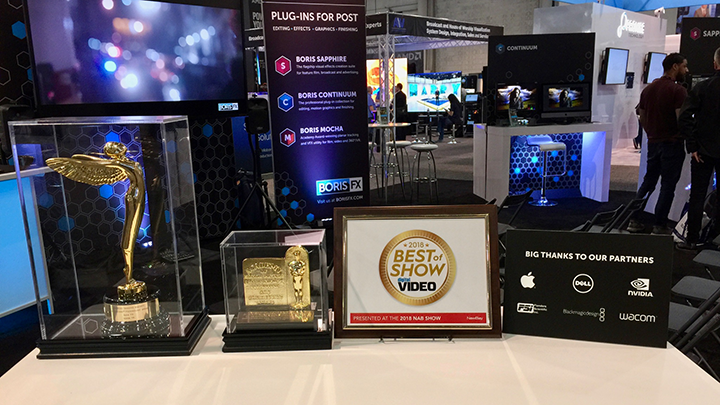 We're humbled by the accolades we picked up at the show. Boris FX received a Best in Show from Digital Video, Mocha VR won a StudioDaily Prime Award in their first-ever "Bleeding Edge Award" category that recognizes cutting-edge tech in emerging media, and Continuum 11 was a finalist in the "Post-Production" category. Plus, Continuum 12's Particle Illusion reboot, available later this year, nabbed a Post Magazine Post Pick 2018.
In The News
A quick round-up. More posts to be added as they come in.
No Film School, Boris FX Gives Users What They Want: Mocha Tracking in Sapphire 11
---
No Film School, Create Fast VFX with Boris FX's Latest Continuum Software (sneak peek at Continuum 12 with real-time Particle Illusion!)
---
<a href="https://nofilmschool.com/2018/04/boris-fx-adds-new-features-including-3d-360-degree-support-latest-mocha-vr-update" "target="_blank">No Film School, Boris FX Adds New Features, Including 3D 360-Degree Support, in Latest Mocha VR Update
---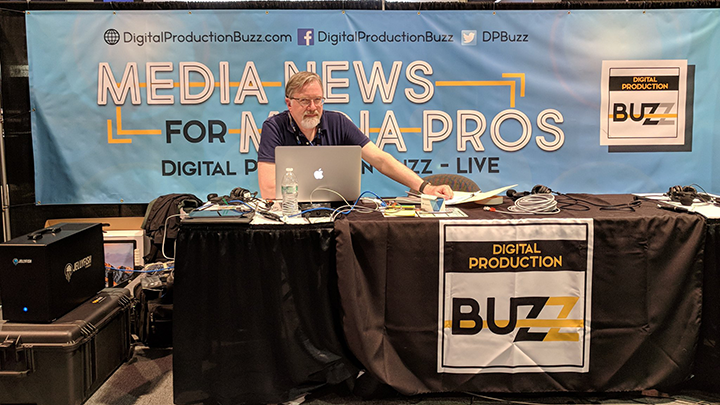 Digital Production Buzz (podcast) interviews Boris Yamnitsky, President & Founder
What's Coming Up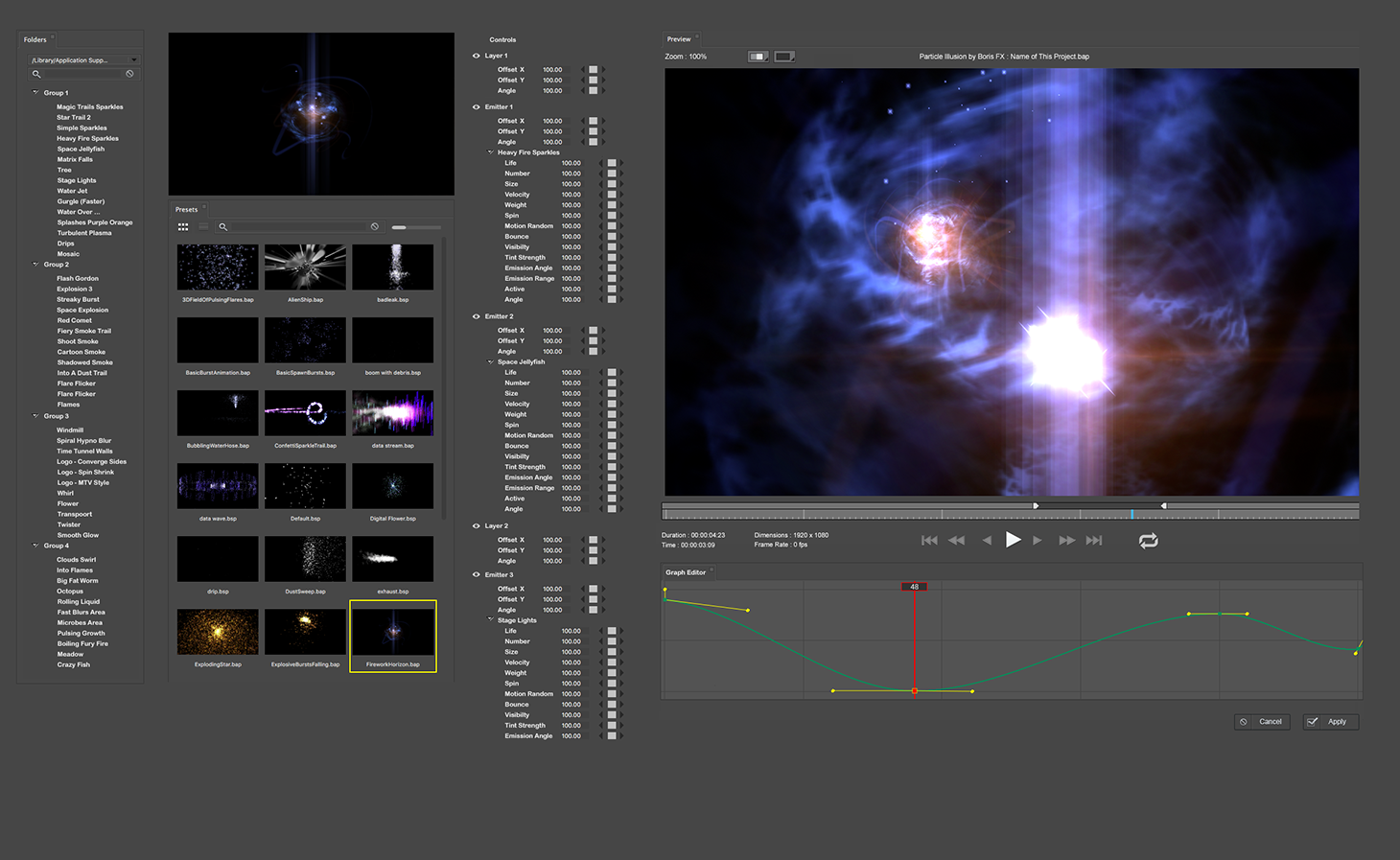 We showed sneak tech peeks of what you can expect from us later in 2018, including the reboot of the famed Particle Illusion motion graphics plug-in (part of Continuum 12), Mocha 6 with a new essential interface to work even faster, a new app manager, and more. We hope you're as excited as we are!
More Pics!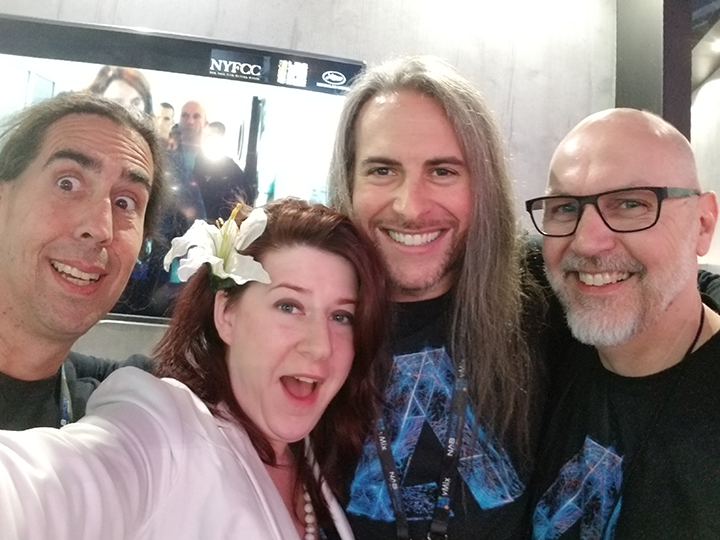 (Left to right: Jim Tierney, Digital Anarchy; Mary Poplin, Boris FX; Jason Levine, Adobe; Eric Philpott, Adobe)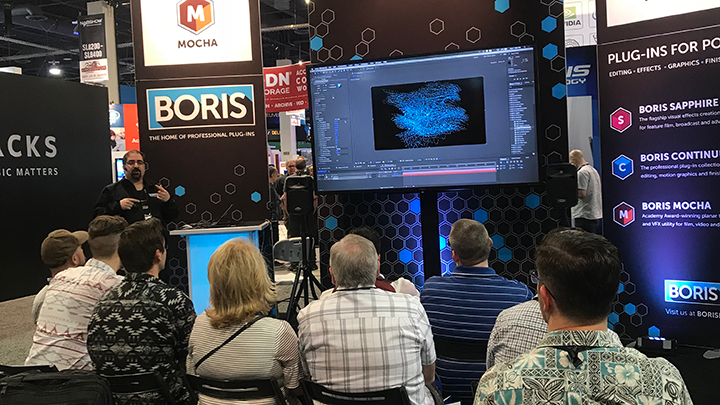 (Vin Morreale, Product Specialist, talks how to use the Boris FX Suite to create a broadcast title treatment)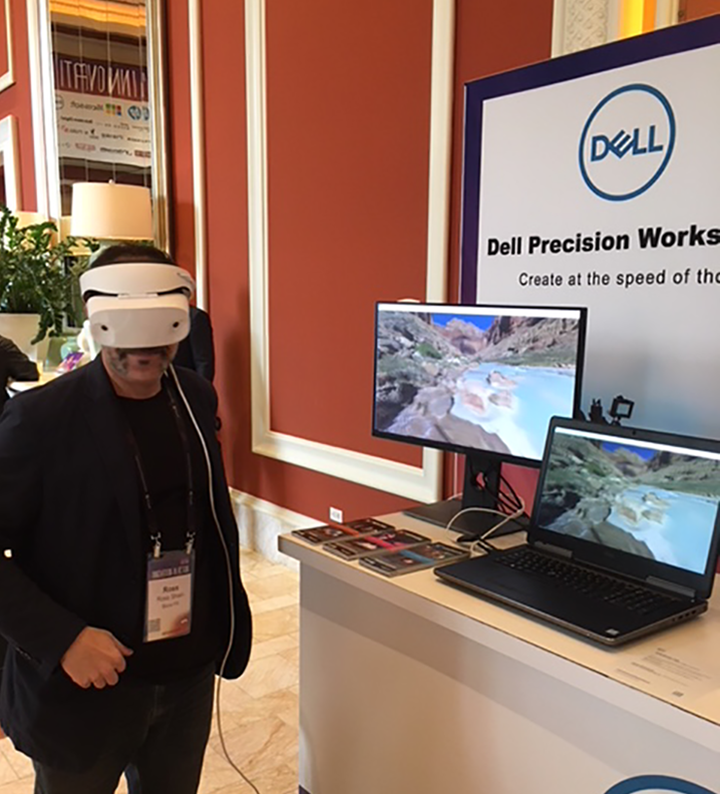 (Ross Shain, Chief Product Officer, demos Mocha VR in the Dell booth at Avid Connect - Thanks Dell!)