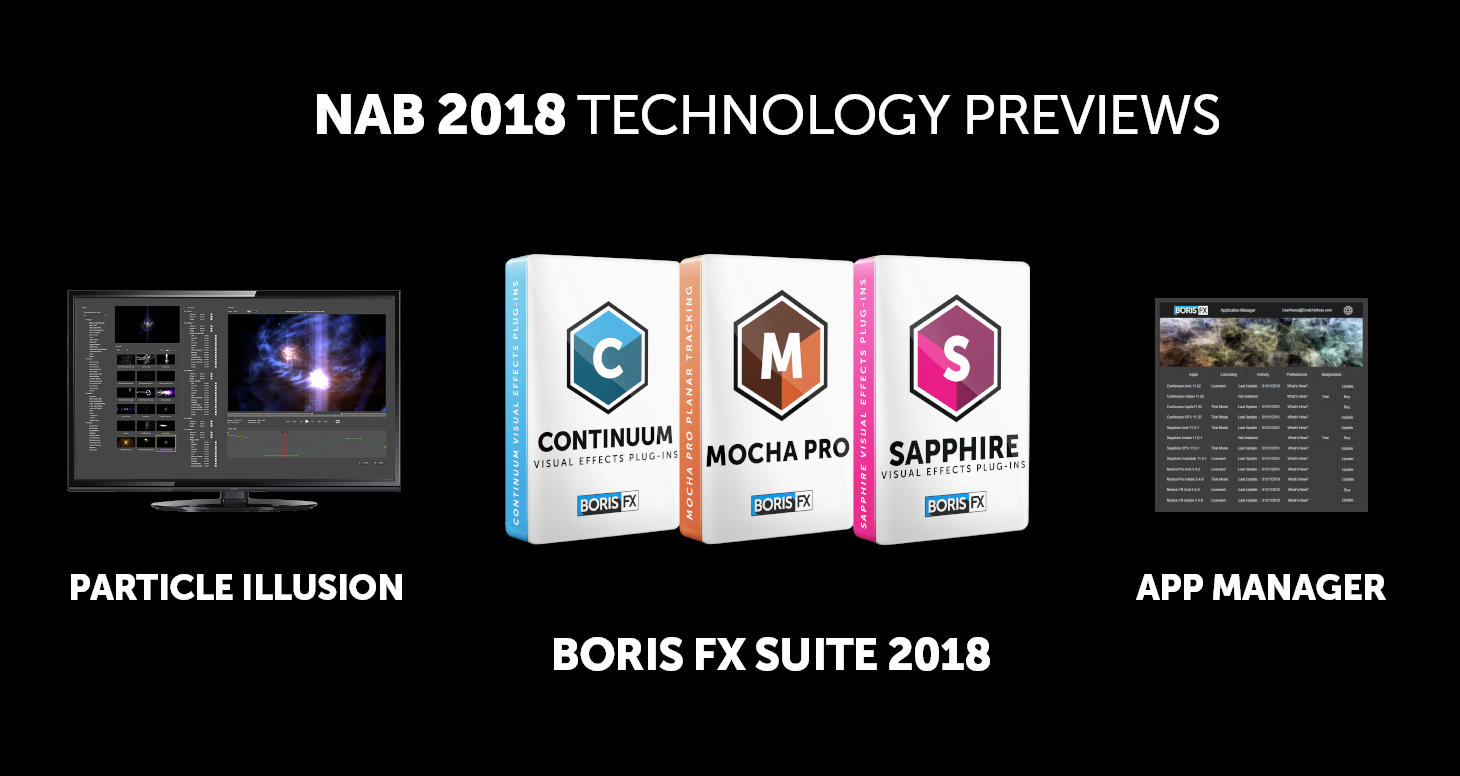 NAB will be here before you know it. Our product team is whistling while they work, getting tech demos ready for new versions of Sapphire, Continuum, and Mocha.
We can't wait to show you what you can expect from us later in 2018!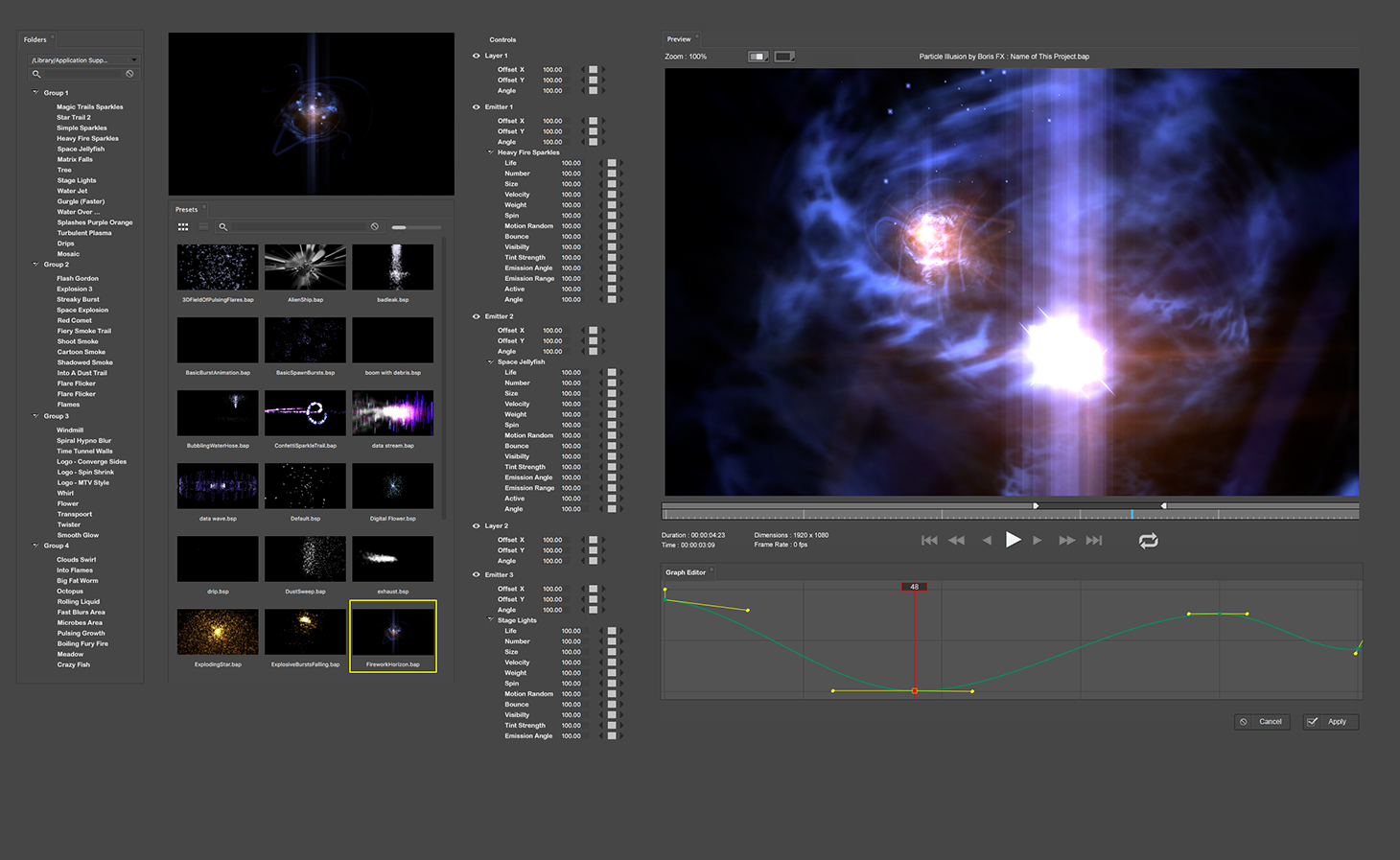 New! Particle Illusion Strikes Back
We're rebooting the famed particle system from Alan Lorence and the former GenArts crew. Redesigned from the ground up, Particle Illusion will feature a lightning fast GPU-accelerated engine with a simple, easy-to-learn interface. You'll be creating stunning motion graphics elements like sparkles, smoke, and fireworks in no time.
The new & improved Particle Illusion plug-in will be released later in 2018 as part of Continuum 12 and the Continuum Particle Unit.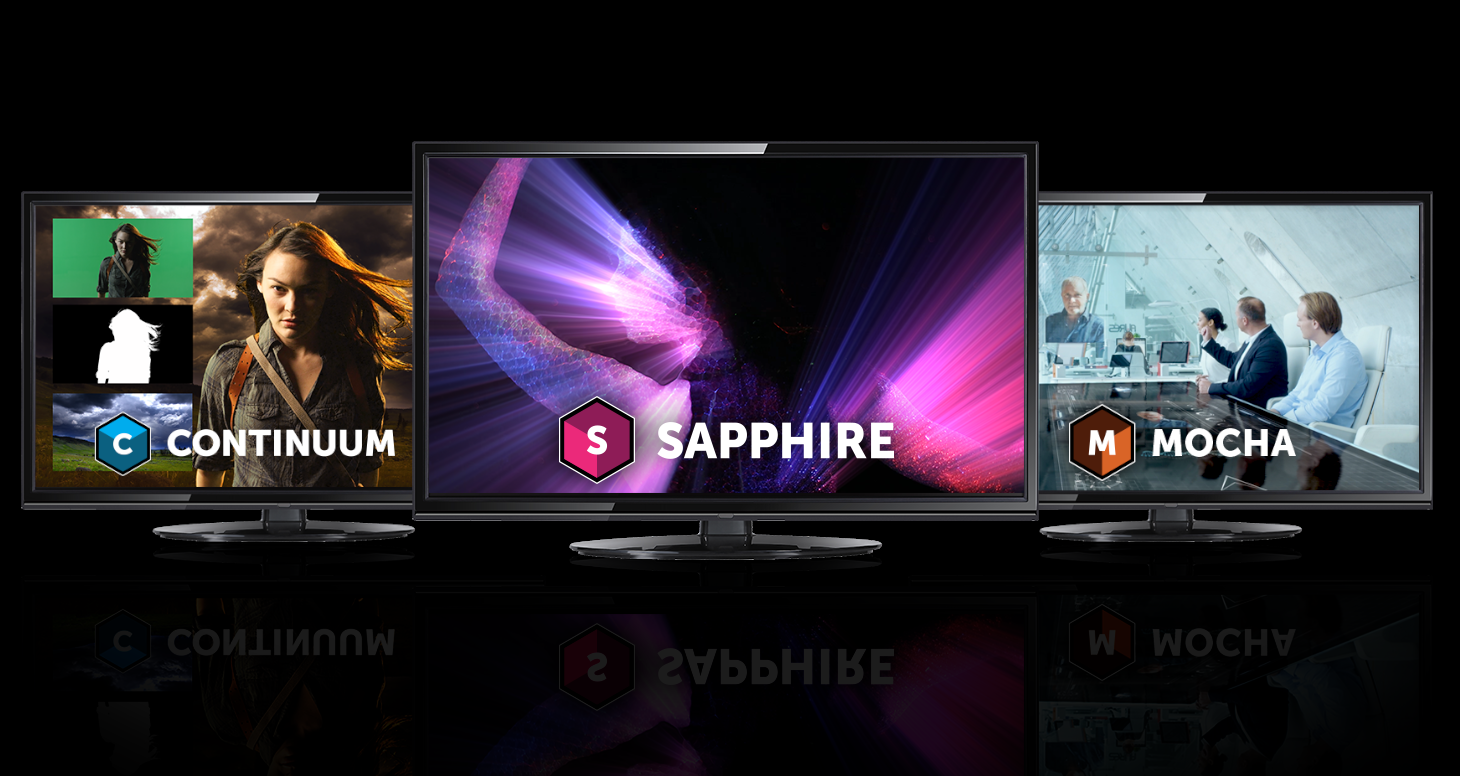 New! Boris FX Suite 2018 and App Manager
Wouldn't it be the awesome if all your favorite plug-ins — Sapphire, Continuum, and Mocha Pro — were available in one cost-effective suite on one convenient license? The new Boris FX Suite (which will take advantage of the new Boris FX App Manager, see below) will be available as a multi-host or choose from Adobe, Avid, and OFX options. Purchase a full license or annual subscription.
We're constantly looking for ways to improve your customer experience, which is why we're creating the Boris FX App Manager. The new centralized utility will make installing and managing your licenses as easy as 1-2-3, making it simple to jump from workstation to workstation.
New! Upgrade & Support Plan
Make sure you stay on the most recent versions of Sapphire, Continuum, and Mocha Pro with the new low-cost Upgrade & Support Plan which includes automatic upgrades, full phone and email support, unlimited burn and render licenses, and more. Pricing varies by product ($195-$495). Learn more.
New! Mocha Essential Interface
Mocha Pro, Mocha VR, and the integrated versions of Mocha found in Sapphire and Continuum will feature a new Essential Interface Mode to help editors and VFX artists solve tracking and masking challenges in less time.
Mocha Pro and Mocha VR will also be updated in 2018 with an improved interface, new tools for rotoscoping and mask creation, and speed improvements in object removal and clean plating.

Visit Us at NAB: Booth SL7620
We've got a packed line-up of special guest demo artists showing how they use Sapphire, Continuum, and Mocha in their projects. Artists include, Nick Harauz, Apple, Adobe and Avid certified instructor; Ben Brownlee, VFX artist and Curious Turtle trainer; Kelsey Brannan, YouTube influencer Premiere Gal; Alejandro Brubaker, motion graphics artist and adjunct professor; Ben Eshagpoor, VFX and Cinema 4D artist, BeMotion Design; and product managers and specialists from the Boris FX team.