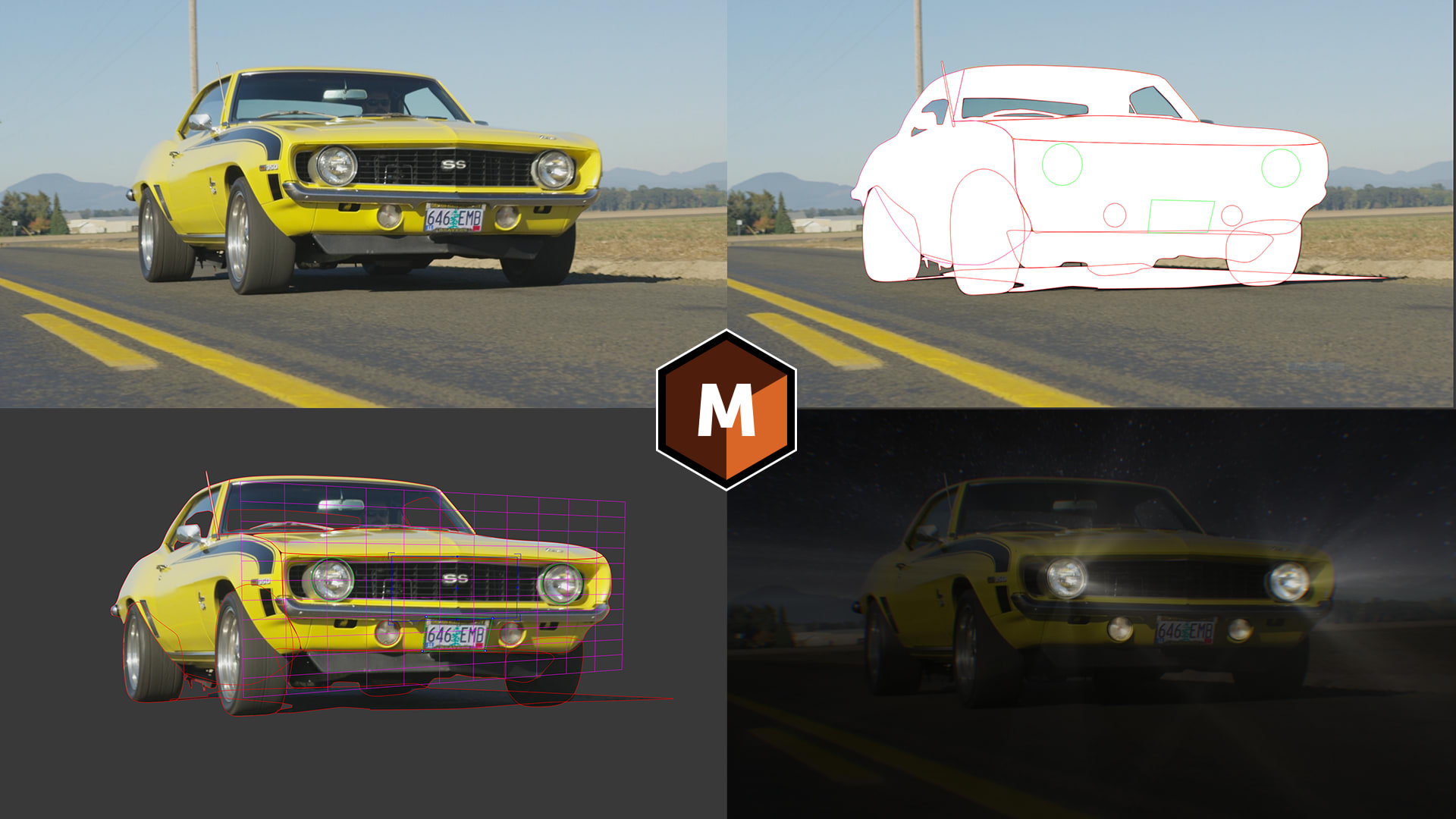 Introducing Mocha Pro 2020! The newest release of the Academy Award-winning planar tracking toolset delivers major time-saving tools for VFX artists, editors, and colorists. Get ready for powerful new VFX workflows including Mega Plate for extended stitched workflows, Area Brush tool to quickly paint track searching areas, and OpenColorIO support. Download a free trial
---
Work Faster with Powerful New VFX Workflows
---
New Features in Mocha Pro 2020
---
Mega Plate: You asked, we listened! The new Mega Plate feature comes directly from a customer request. This unique workflow allows users to extract a seamless larger-than-raster image from moving footage. Easily create a stitched extended frame based on Mocha's most powerful core technologies — planar track and temporal frame analysis. Save tons of time on set extensions, clean-ups, removing unwanted objects, and repositioning footage!
---
Area Brush Tool with Quick Mask: You can now paint inside Mocha Pro! Quickly define large tracking search areas with a simple gestural stroke. If you're an editor or colorist who doesn't like working with splines, you'll love the new Area Brush paint tool. And if you're a VFX artist, you'll love how Mocha Pro's pressure-sensitive paint to spline conversion is combined with edge-snapping for advanced rotoscoping control.
---
OpenColorIO (OCIO) Support: Never wonder if your color is off again! Mocha Pro's adoption of OCIO means you'll have consistent and predictable color display across industry workflows. It's compatible with the Academy Color Encoding Specification (ACES) and enables improved color-managed workflows with high-end post-production and VFX applications including Boris FX Silhouette, Foundry's NUKE, Autodesk Flame, Avid Media Composer, and more.
---
Purchase Info
Mocha Pro 2020 is available as both a standalone application and as a plug-in for Adobe After Effects and Premiere Pro, Avid Media Composer, and OFX hosts, including Blackmagic Fusion, Foundry Nuke, VEGAS Pro, HitFilm, and more. Buy Now
---
Upgrade Info
All Mocha Pro customers who are on a current Upgrade & Support (U&S) plan or purchased within the last year will receive a free update to Mocha Pro 2020.
Customers on Mocha Pro 5 or earlier can upgrade to Mocha Pro 2020 with affordable options_._ Upgrade Now
---
Questions? Contact our sales team.