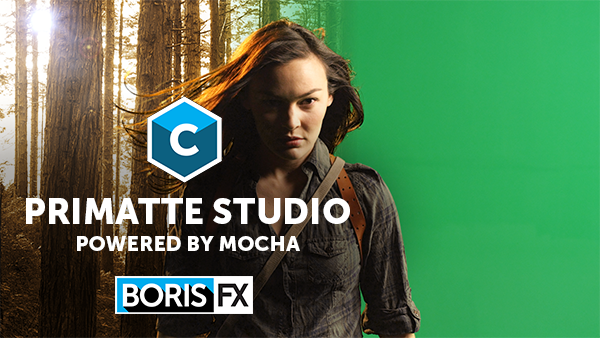 Powerful Keying, Less Clicking
New Continuum Primatte Studio Filter Powered by Mocha
Continuum's Primatte Studio filter is the ultimate keying toolkit — bringing together Academy Award-nominated chromakeying technology and Mocha's Academy Award-winning planar tracking and masking. Quickly create realistic, seamless composites. Learn more
Automatically pull a perfect key with Primatte Studio's advanced 3D keying algorithm; the same technology used in the Lord of the Rings series, Harry Potter films, and Spider-Man
Produce a stunning final composite with a specially-designed toolbar that walks you through every step
Easily mask out unwanted elements with integrated Mocha tracking and masking
Correct unevenly lit screens with tools for fixing poorly lit areas
Light wrap like high-end compositors without all those time-consuming steps
Plus, spill controls, foreground color correction, and more
---
Limited-time offer!
Save 50% until Friday, April 20, 2018
Sale price: $149, Regularly $299
---
One license gives you access to all available supported hosts.
Host Compatibility: Adobe After Effects and Premiere Pro, Avid Media Composer, FCPX (Motion 5), and OFX hosts, including Blackmagic DaVinci Resolve, The Foundry's NUKE, and Magix VEGAS Pro.
---
Watch how to create a professional chromakey