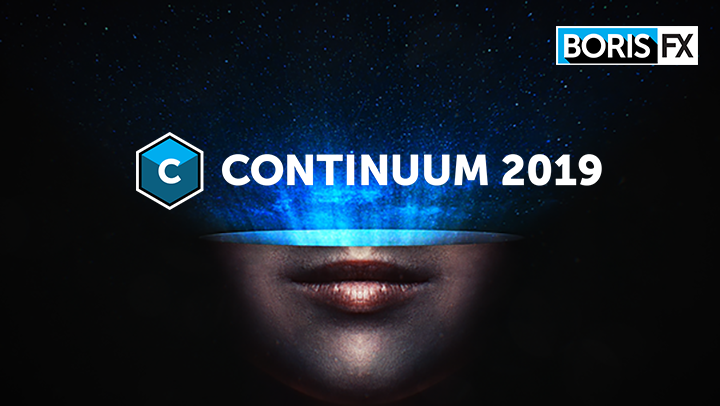 Maximum Creative Flexibility
The latest version of Continuum — the most comprehensive VFX plug-in collection — is now available. Meet Continuum 2019. The 2019 version adds adds major particle & motion graphics firepower, new image-processing shaders inside Title Studio, new Mocha masking tools & more!
What's New!
---
New! Particle Illusion
"The inclusion of Particle Illusion in Continuum 2019 adds a new layer of realism. It looks great, previews lightning quick, and comes with a ton of presets to get you going in the right direction. This, plus the addition of Title Studio's real-time Image Processing Shaders (Glows, Blurs, Light Sweeps, Light Rays, etc.), gives us so many more creative options when working on text looks!" - Kevin P. McAuliffe, Senior Editor, Extreme Reach Toronto
---
New! Mocha Essentials & Spline Tools
"Continuum 2019 includes the new Mocha Essentials interface and I couldn't be happier. It's easier to navigate and features the very welcome additions of simple shape options and a new magnetic draw line tool for getting complicated shapes done quickly. As a colorist and a finisher, I don't have hours to create masks. These new tools make great masks in seconds instead. I also love how the integrated Mocha tracking can now be used to drive effect animations and positioning!" - Tal, Colorist, World of Dance, NBC
---
New! Point Parameter-Driven Tracking Powered By Mocha
---
New! Title Studio Additions
---
Compatibility: Adobe After Effects CC and Adobe Premiere Pro CC, Avid Media Composer, and OFX hosts Blackmagic Design DaVinci Resolve and Fusion and Magix VEGAS Pro.
Purchasing Options: Full license, upgrades & annual subscriptions. Buy Now
Continuum 2019 is also available as 17 individual effect category units. Learn more