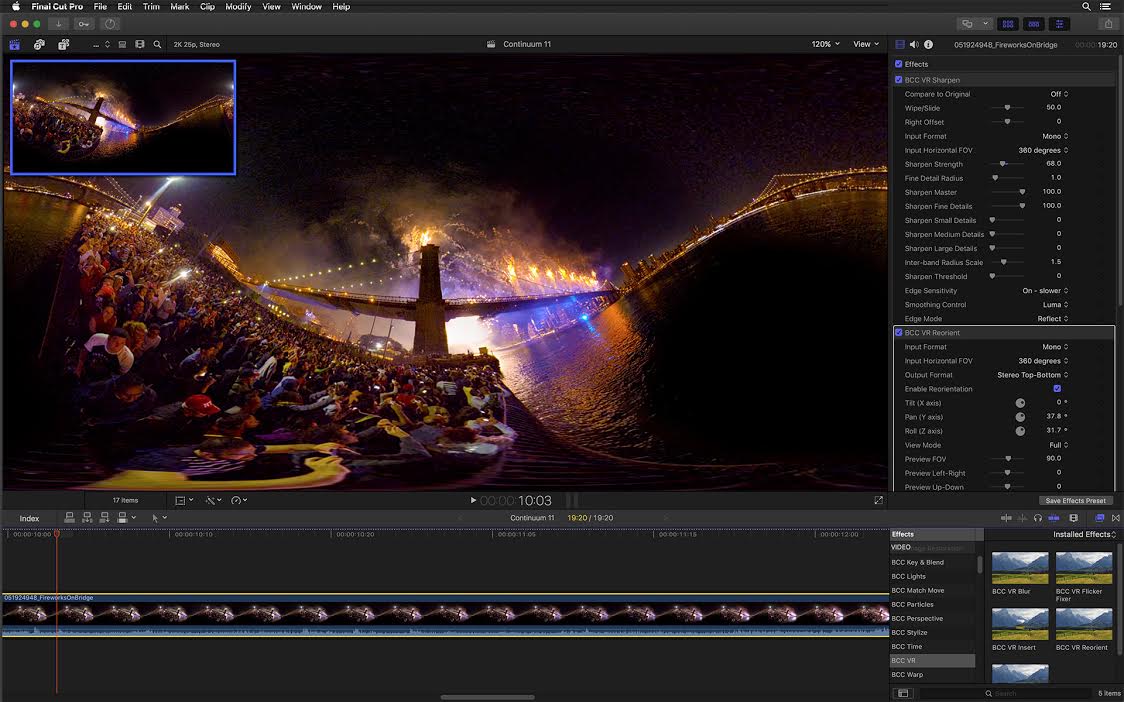 The new Continuum 11.0.2 point release adds support for Apple FCP X and Motion 5 (Yay!) as well as speed improvements to help you work faster.
Already own Continuum 11? Download the free update now to take advantage of speed improvements to the VR Unit, Title Studio, and 3D Objects. Plus add new Title Studio presets to your toolkit, and more.
What's New in Continuum 11 for Apple
Continuum 11 is now available with new features*, including a VR Unit with 5 quick & powerful filters for everyday 360 editing tasks, a broadcast safe filter to help you make sure your projects always pass rigorous broadcast safe standards, and new presets!
Learn more  ●  Download a free trial ●  Buy
Supports:
Final Cut Pro X 10.2 - 10.4
Motion 5.2 - 5.4
Operating System: Mac OSX 10.10-10.13
* Please note: Primatte Studio and Title Studio are not currently not available for Apple hosts