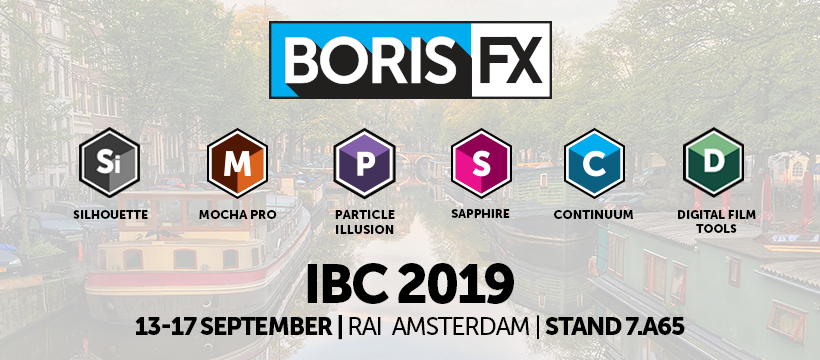 IBC kicks off this Friday, September 13th, in Amsterdam! We're packing our bags and some serious excitement this year.
Attendees at IBC will be the first to see sneak peeks of the upcoming 2020 releases: Sapphire, Continuum, Mocha Pro, and Silhouette. Speaking of Silhouette, if you haven't already heard, the winner of a 2019 Academy Award for Technical Achievement, and Digital Film Tools have just joined the Boris FX family!
Five major products with two Academy Awards under one roof. We're kinda like the Jurassic Park franchise with its five movies…well at least until Jurassic World 3 comes out in 2021.
We're pumped for what the future holds and are working non-stop to keep bringing you the best video editing, visual effects, and motion graphics plug-ins and applications around.
---
Visit us at Stand 7.A65 (Exhibit Hall Map)
Get into the Exhibit Hall free on us with code: 5275
Dates & Hours:
Friday, September 13: 10:30 - 18:00
Saturday, September 14: 9:30 - 18:00
Sunday, September 15: 9:30 - 18:00
Monday, September 16: 9:30 - 18:00
Tuesday, September 17: 9:30 - 16:00
Place: RAI Amsterdam, Europaplein 24, 1078 GZ Amsterdam, Netherlands
---
Coming Soon from Boris FX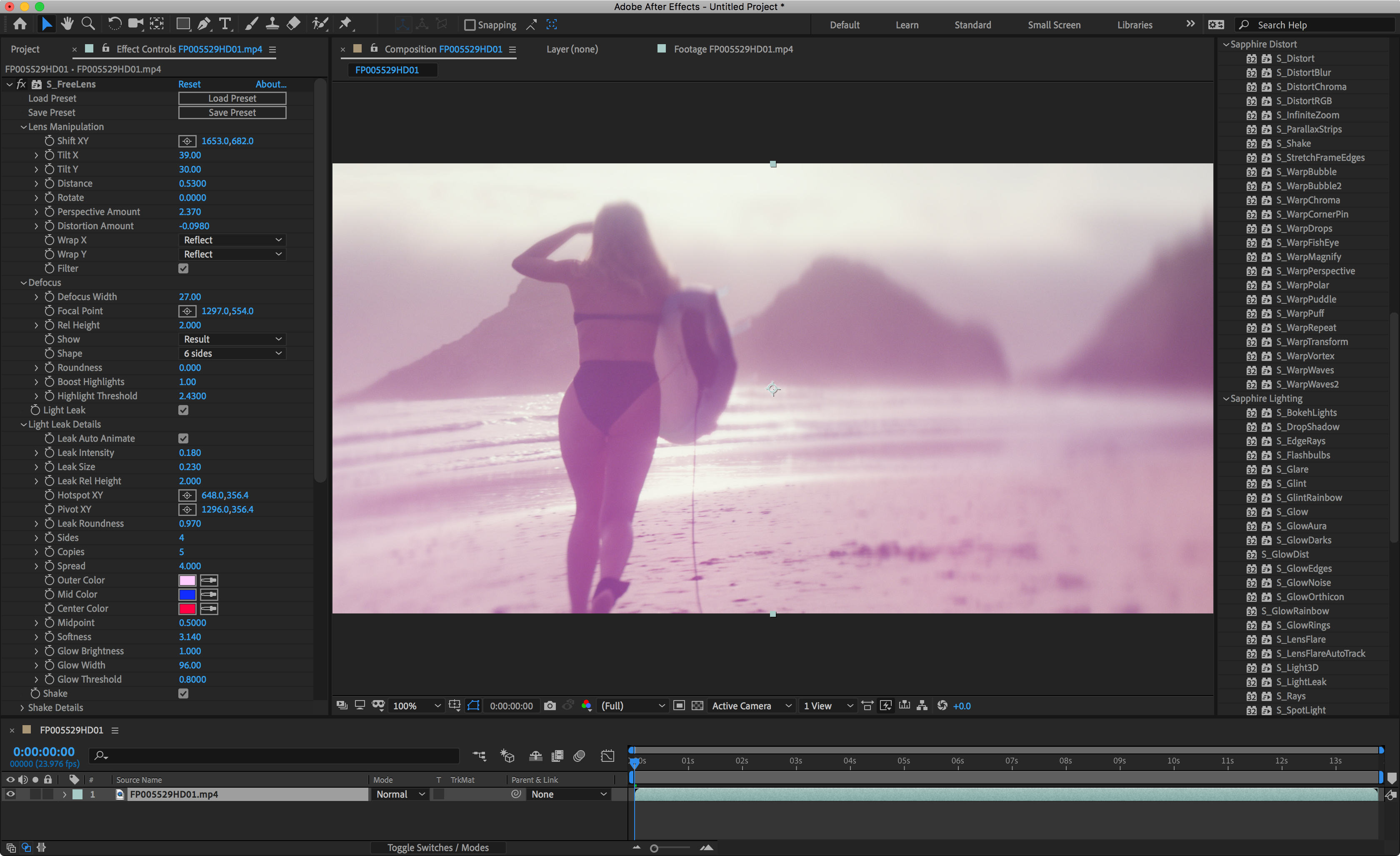 Sapphire 2020 (Available later this fall)
Sapphire users have been clamoring for OpenColor IO support and we're delivering. No more potential trip-ups in your color pipeline! See your VFX work as it was meant to be seen.
Plus…
New! Parameter-driven Mocha tracking on effects like the uber-popular S_LensFlare
New! S_FreeLens gives you a trendy lens whacking style effect perfect for trippy and/or dreamy light leak styles popular on Instagram
New! S_WhipPush gives editors a seamless zoom transition that warps through one image into the next
New! Professionally-designed S_LensFlare presets
"Color management is a crucial component of every piece of content we produce at Industrial Light & Magic. Traditionally, plugin-based creative workflows could often be a stumbling block in a feature film VFX pipeline, so we are excited that Boris FX has decided to add OpenColorIO (OCIO) support to Sapphire 2020 and Mocha Pro 2020." - Jeroen (J.) Schulte, Global Imaging Supervisor, Industrial Light & Magic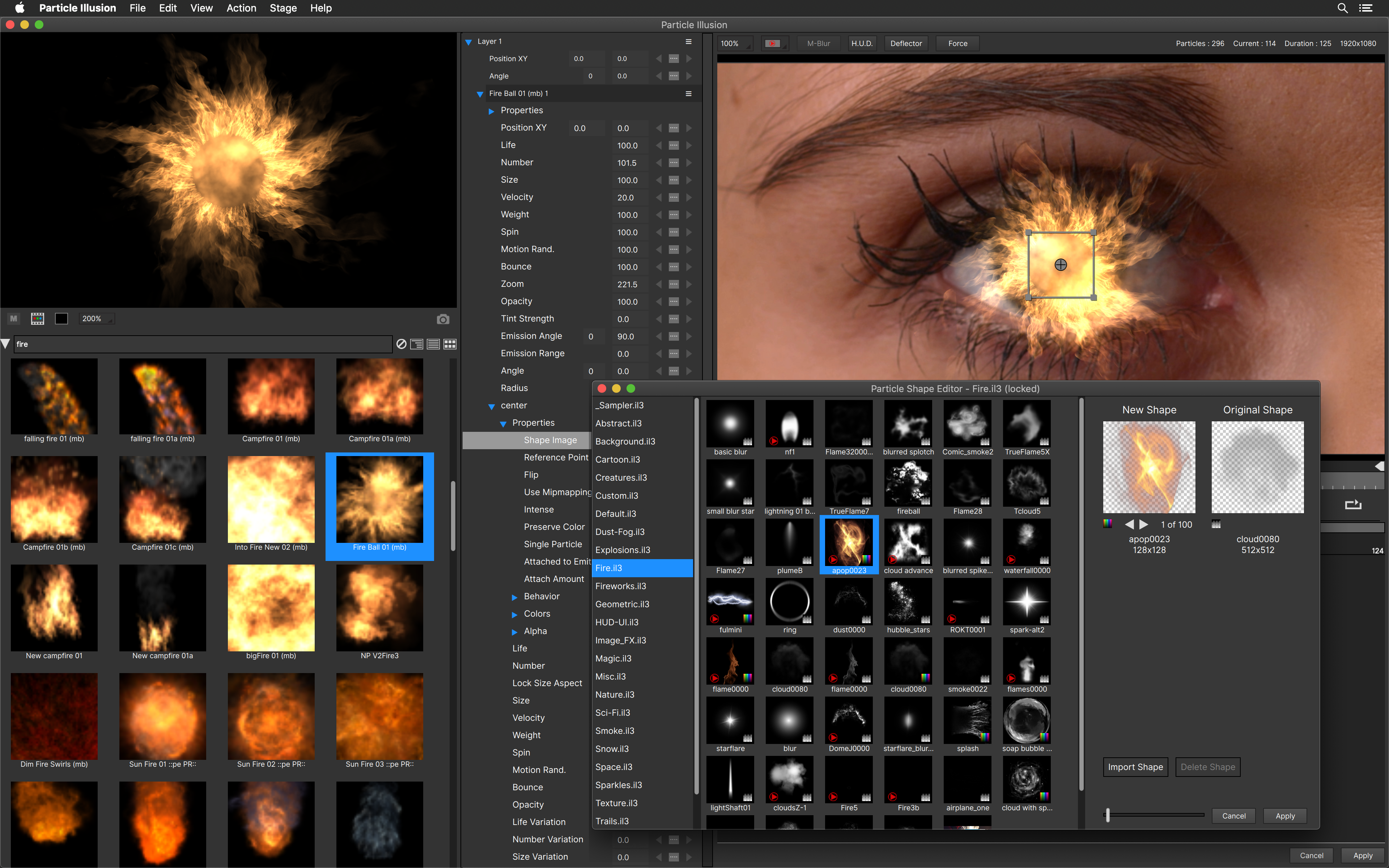 Continuum 2020 (Available later this fall)
Continuum adds over 15 new effects and transitions! Whether you're an editor, VFX artist or motion graphics designer, Continuum continues to deliver the most comprehensive plugin collection available.
New! 4 effects including BCC_ReflectImage, BCC_CastShadow, BCC_Curl, and the Mocha-powered BCC_CornerPin to simplify screen/billboard/device insert workflows
New! 12 transitions featuring over 50 professionally-designed presets
New! Particle Illusion is available as a standalone application. The standalone together with the plug-in version makes Particle Illusion the most versatile real-time particle generator on the market.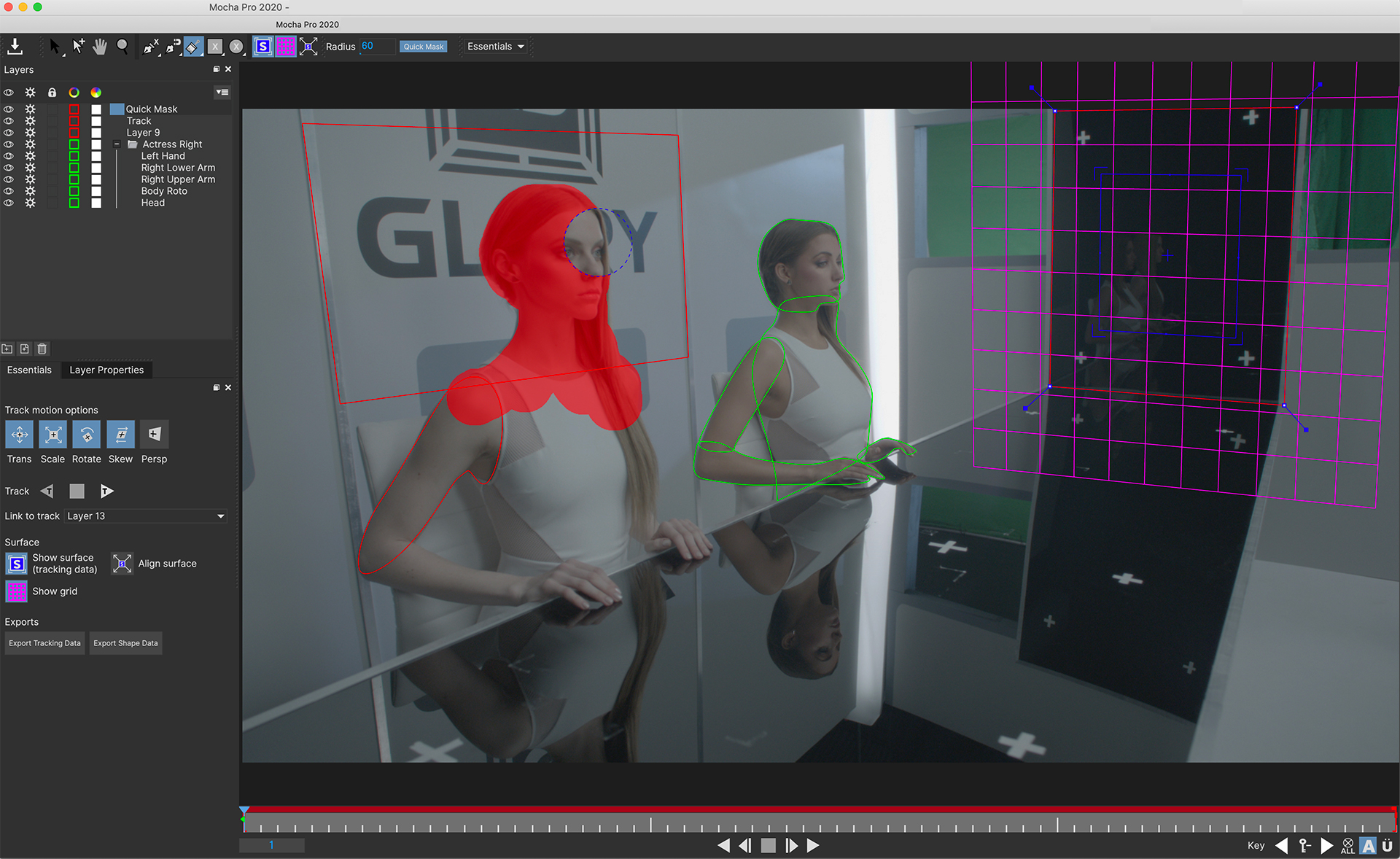 Mocha Pro 2020 (Available later this fall)
Get ready for Mega Clean Plates! Mocha Pro's new feature extracts a seamless larger-than-raster image from moving camera footage. VFX artists will love the groundbreaking new workflow for its mega time-savings on set extensions, clean-ups, removing objects, and re-positioning footage.
Plus…
New! Area Brush interactive spline tool lets you apply paint-like functionality to Mocha. Define large tracking search areas with a simple stroke.
New! OpenColor IO support allows you to work in the proper color pipeline
New! GStreamer media support reduces Apple Quicktime reliance in the standalone application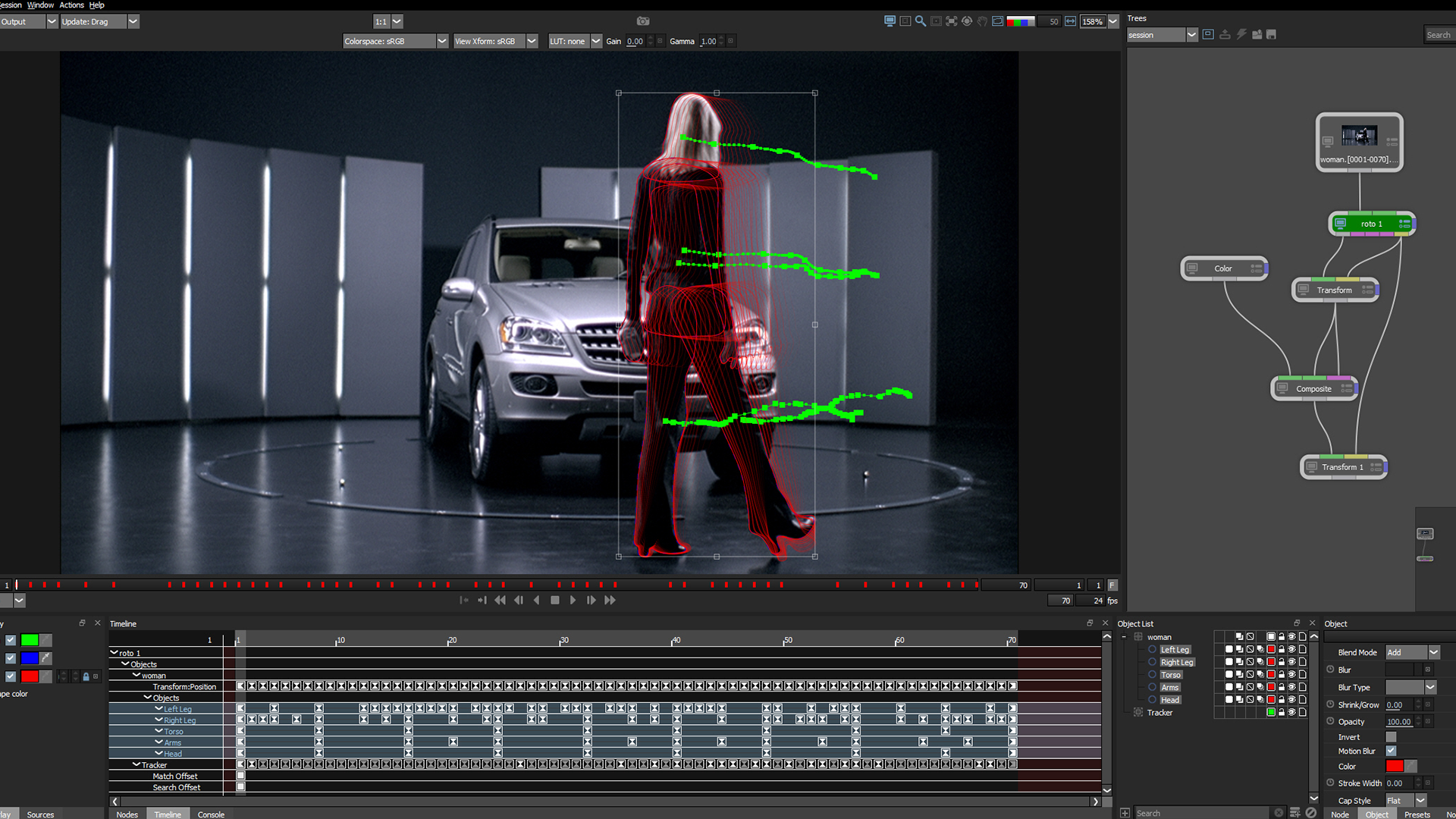 Silhouette 2020 (Available later this fall)
Silhouette adds 10 new features to take your advanced rotoscoping and paint workflows to the next time-saving level.
New! Auto-paint replay: Replay your last stroke with changed settings and/or on a different frame
New! Brush compare modes: Easily preview brush settings before you paint
New! Dodge, Burn, and Detail brushes
New! Paint detail separation: Decompose your image into color and detail layers. Paint each color or detail layer separately or simultaneously. Preserve detail by painting on the color layer.
New! Stroke tool: Select paint strokes by clicking or drag selecting in the Viewer
New! Roto Freehand selection: Select shape control points by drawing a freehand polygon
New! Corner-pinning of layers: Shape layers now have Corner-Pin parameters and associated on-screen controls on the corners of the image
New! Roto Overlay: Visualize the selected shape's animation and motion blur with three handy tools — Motion Path, Motion Blur, and Onion Skin
New! Group Tracking: Quickly select multiple layers containing non-overlapping shapes and track them simultaneously. Layers tracked as separate planar surfaces.
New! Part Tracking: Multiple layers containing overlapping shapes now share coarse motion, while also having individual motion at the fine scale. Helpful when you're tracking non-planar surfaces.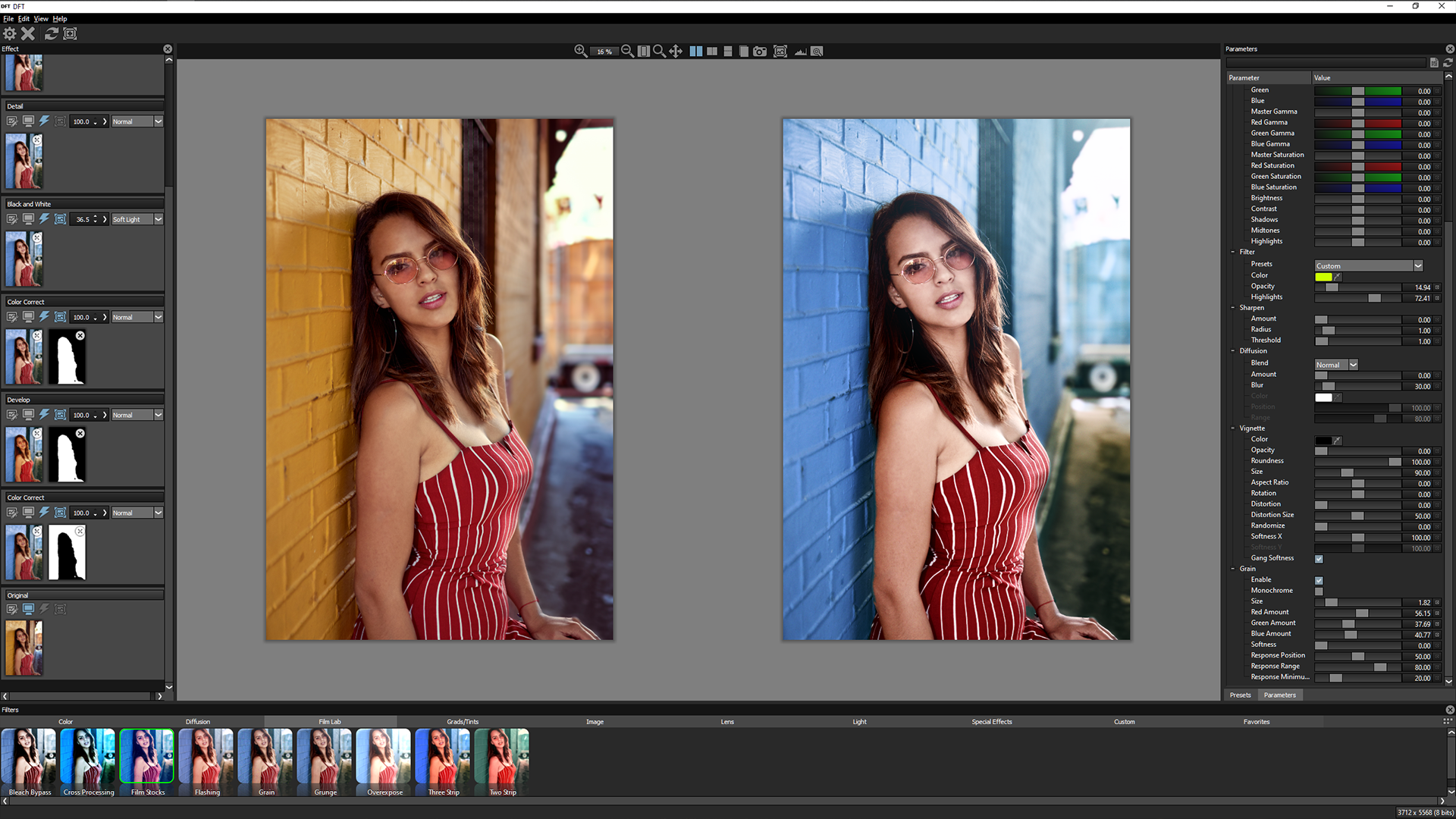 Digital Film Tools (New to Boris FX!)
The addition of Digital Film Tools to the Boris FX family marks the beginning of a new era with the product line's first standalone application and plug-in for professional photographers and digital artists. Featuring over 100 filters and thousands of presets including color grading, film stocks and grains, and more. Available as a standalone and a plug-in for Adobe Photoshop & Lightroom, Adobe After Effects, Avid Media Composer, and more. Learn More