Steven Blasini is the co-owner and VFX Supervisor of BFX Imageworks. He has worked on nearly 100 features, both for the big and small screen, and specializes in independent productions where budgets are a concern. Blasini composites in After Effects with Premiere Pro as his NLE. Clients include SY-FY Channel, Lifetime, Hallmark, HBO, and Starz, as well as local film studios and smaller productions.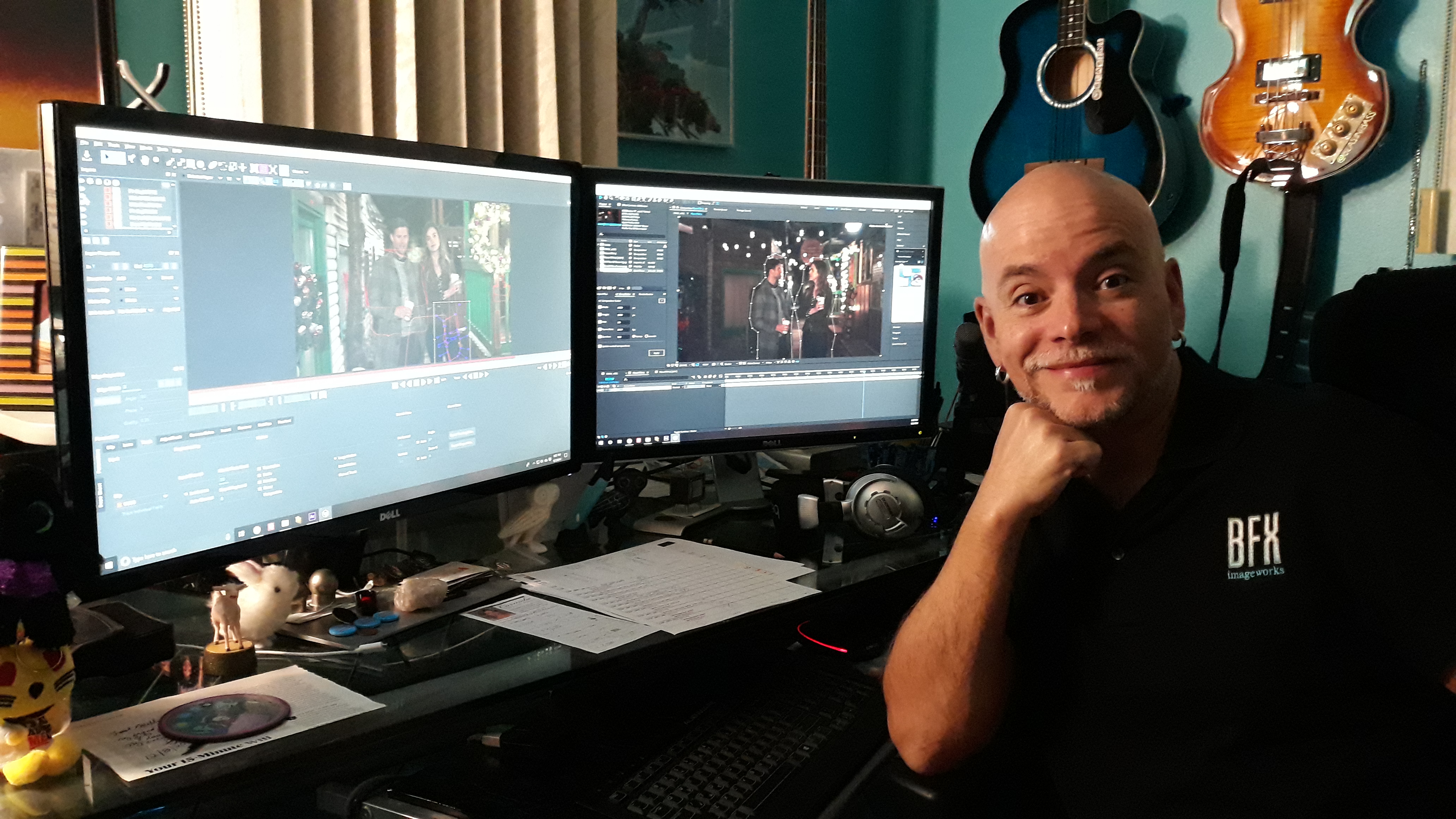 Where are you from and how did you get your start in the film and television industry? I was born and raised in New York. I'm self taught in all skills from computer programming, computer assembly, network integration (I was a Novell Network Certified Engineer), and Internet provision. After the success of Jurassic Park which utilized computer generated graphics in an industry changing way, I taught myself all facets of visual effects creation from concept design through final output.
In 1997 during a seasonal recruitment trip to NY by the HR Head of Digital Domain, at the time the second largest VFX Studio in California, I was told that if I moved to LA I would easily find work and most likely be hired on the spot.
So, I sold my business and packed all my belongings into my trusty Dodge Caravan and made the cross country trip to establish my dream of working in the VFX industry. I landed my first animator position in just a few weeks and worked my way up to VFX Supervisor and Department Head at the studio that hired me. In 2001, alongside my wife, BenniQue, we launched BFX Imageworks and quickly established it as a go-to scalable VFX niche for all forms of independent film and television production throughout the world.
What project are you most proud of and why? There are several but if I had to choose I would say the feature motion picture from this year titled Cliffs of Freedom which had theatrical distribution across the globe. We were part of a group of much larger studios, but we were given the lion's share of work. I also appeared in the film via green screen as a greek warrior…you can't beat that! It had many well known stars, including Christopher Plummer and Patti Lupone.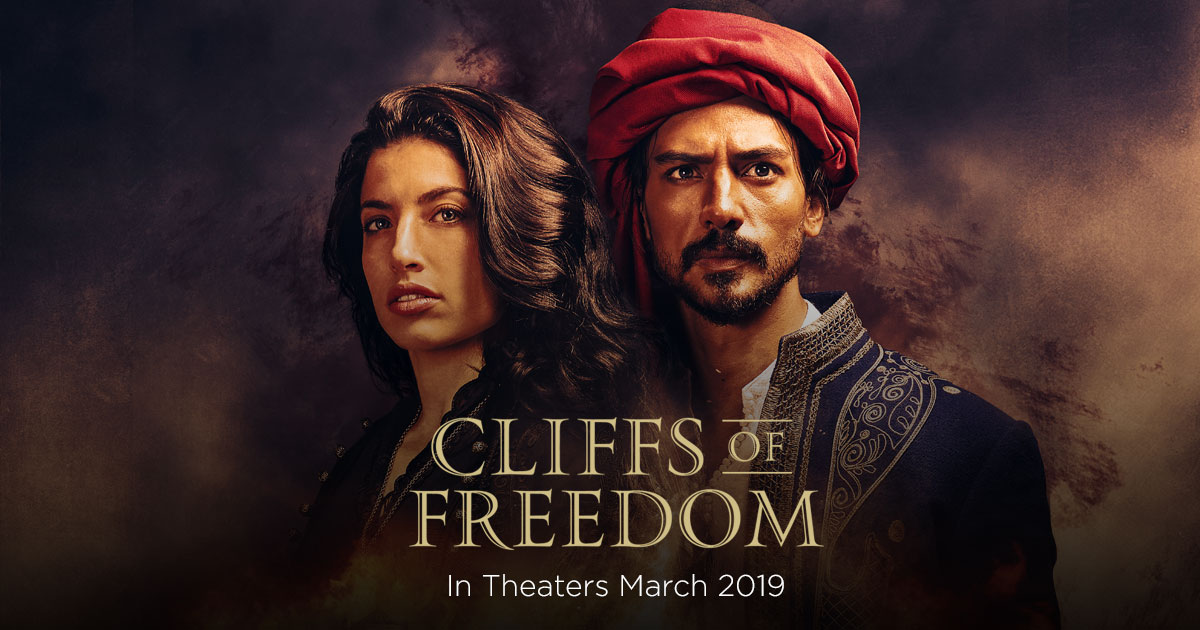 How do you prep before a big project? Anxiety is always first! (ha). No matter how many times we successfully complete a film and no matter how many times studios praise us, it's always "how are we going to do THIS?!" After the initial worries we setup our in-house tracking software which assists in allocating network space and animator tracking. Meetings with producers and directors follow…then the delivery of the plates… and we're OFF TO THE RACES!
What's a keyboard shortcut you can't live without? SHIFT+8 inside Mocha Pro to restore the image size to full screen after a zoom in or zoom out. Followed closely by CTRL-S (to save).
How do you keep yourself fueled/your favorite snack when you're in an epic session? Love my Lipton Peach Iced Tea with the occasional cheese stick or cheese nips. Life Cereal, dry, works wonders as well. But at the top of the heap are my faves fruit slices candy! Yeah baby! Little packages of SUGAR FUEL to ZAP you back into action!
Where do you turn for creative inspiration? Watching my favorite streaming shows or films such as Stranger Things or Black Mirror and all the Marvel films…their FX budgets have increased exponentially. And the thrill of WATCHING what I do done by other professionals is always inspiring.
What do you do when you start feeling creative burnout? I pick up my trusty Epiphone Viola Bass (Hofner Clone) and begin playing. There is nothing more therapeutic as playing music. And it's convenient as I have my guitars next to me on my wall. During a long (or not so long) render it's easy to just reach for my instruments and bang out a tune or two or three… or…
What's your favorite film and/or TV series? My favorite film of all time is Contact with Jodie Foster. There have been many that come close since then but it's very easy to just go back to Contact. The treatment of faith vs. science is always relevant. At the moment, my favorite TV shows are Stranger Things and Marvel's Agents of Shield.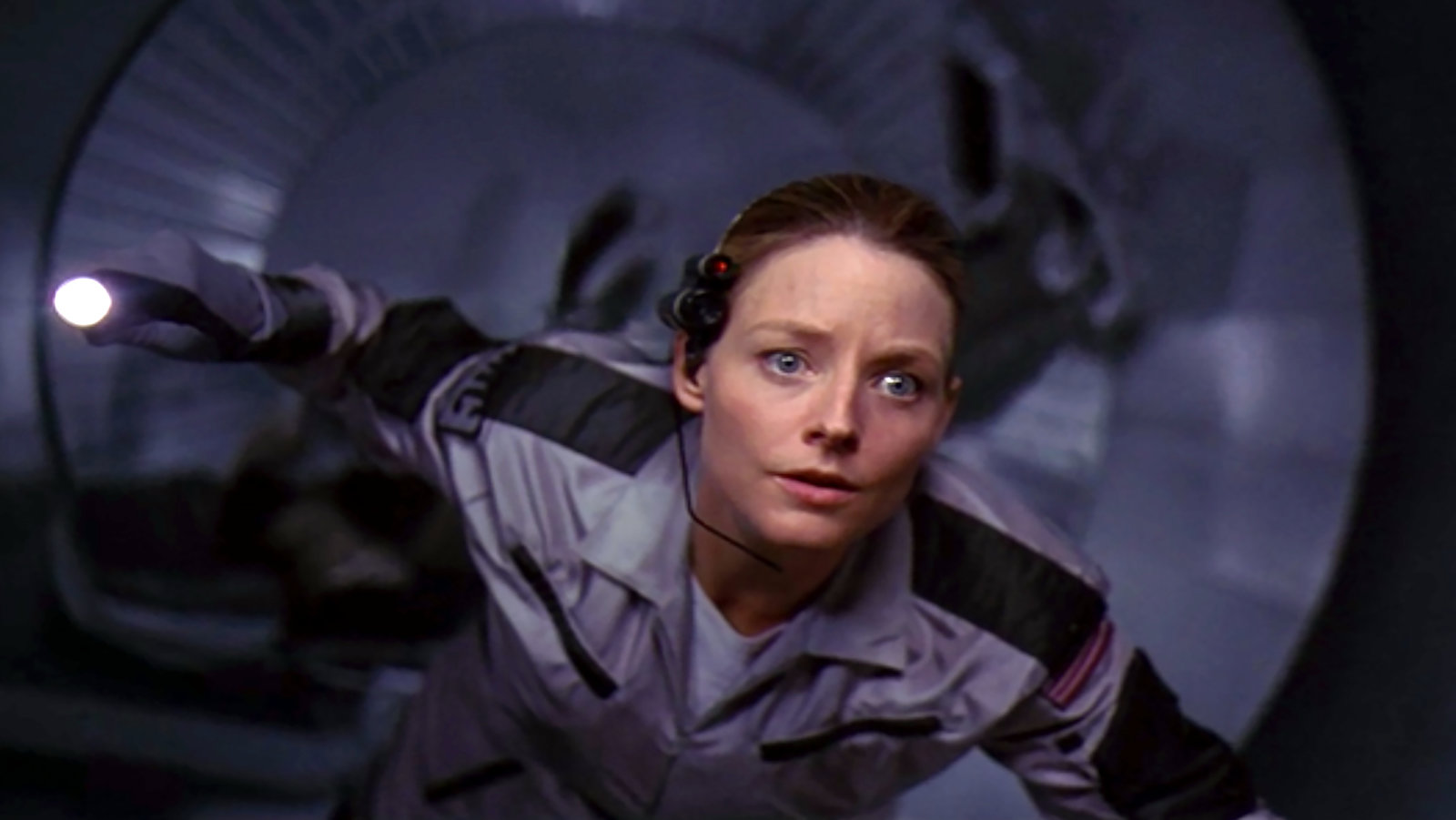 If you could collaborate with any director/producer/artist living or dead, who would it be and why? Well, obviously Steven Spielberg comes to mind. And I get the feeling that Ryan Reynolds would be a hoot to work with! Robert Downey Jr. as well.
What career and/or life advice would you give your younger self? I've always been a dreamer and I've always been a FOLLOWER of said dreams. Nothing has ever stopped me. As I look back on my life I honestly wouldn't have a bit of advice to give myself as I love where I am…and I got here via … ME! (haha).
What are your go-to Boris FX plug-ins (Continuum, Sapphire, Mocha Pro) and which effects/features do you rely on most? Mocha Pro is the defacto workhorse of our studio. 100% of all projects always require tracking and/or roto… and Mocha is indispensable. It's planar tracking is unbeatable, basically eliminating the need for any other trackers. And it's roto power is also second to none. The film I mentioned above, Cliffs of Freedom, required Mocha Pro for EVERY shot and in seriously deep and complex ways. One of our main jobs was removing any and all items/objects/features in the shot that were not period specific. The movie took place in the 1800s so fences, cars, houses, and lots of times period inappropriate set dressing was required to be removed. Also, adding trees and foliage. It was all completely Mocha Pro dependent. All in all, as much as we have other tools here at our studio, Mocha Pro can be considered the "central hub" of all work that flows in and out of BFX Imageworks. We are proud to have been a part of its inception years ago and to have participated in it's growth.